Experience Should Be Subjective
6 Examples from my career as a Behavior Therapist to prove experience should be subjective.
I created this image in honor of the new Autism Speaks logo and the 2020 Year of Kindness. The new logo now represents the SPECTRUM in Autism Spectrum Disorder. Click here for more information on the new logo.
UX bootcamps are helping many people make the change to a career in UX. As a General Assembly grad, I have first hand experience going through this process with people from all walks of life. It's no secret — no matter your background, you have skills that are transferrable to UX.
So, what makes me different? To be honest, until recently I wasn't sure. Remaining positive and persistent through the COVID job search had me questioning myself. Luckily, I am surrounded by a supportive UX community and a mentor whose kindness and advice inspired me to write this article.
There are a lot of hard skills that every UX designer is expected to have (wireframes, prototyping, etc), but you have the soft skills that don't come for free — empathy, curiosity, mediation and more. Anyone can learn the hard skills, but the soft skills are what make a standout UX designer.
— Sean Mateer, Mentor
So, what makes me different? It is my previous experience as a Behavior Therapist and the versatile skillset that I built from it. In my opinion:
I don't lack experience. My experience as a Behavior Therapist is an integral part of what makes me a unique UX Designer. It also makes me an invaluable asset to any team, which is why experience should be subjective.
Here are 6 examples from my career as a Behavior Therapist to prove that:
(1) I WEAR ALL THE HATS.
As a Behavior Therapist, your two main goals are to reduce negative behaviors and increase independence in all aspects of your client's life. As you play defense to negative behaviors, you encourage and reward the good ones. From academic skills and language acquisition to potty training and public transit, you teach skills to help them live a better life. In addition, you are working to build a trusting relationship and have some fun. You are a reinforcer, a punisher, a teacher and a friend.
You're looking for a UX Designer that "wears many hats?" That's great news, because I have and can wear ALL the hats!
(2) I AM A RESILIENT MEDIATOR.
In Behavior Therapy, your day has a variety of highs and lows — often with little time in between. In any given moment, sessions can go from calm to crisis in a flurry of hitting, kicking or other negative behaviors. It is your job to be prepared, maintain your safety and ignore the behavior. Without reaction, the behavior eventually becomes extinct. You endure these behaviors in stride, mediating the situation with a stoically straight face day after day to eventually effect change.
So, you need someone who can roll with the punches? Someone who is ready to face problems head on and can makes things happen? Awesome! I've literally rolled with punches, only to get back up again with no less hope in my heart. My resilience allowed me to positively change the lives of children who have Autism. I'll bring the same resilience and ability to mediate difficult situations to my next role to help solve users' problems.
(3) I AM FULL OF COMPASSION & EMPATHY.
The negative behaviors are intense, but can you imagine not being able to communicate your thoughts, feelings and needs? Think about it — if you were really thirsty, didn't have the ability to say it and someone kept offering you crackers instead of water, how would you feel? It would drive me INSANE!
There is a deep level of compassion and empathy that you develop as a Behavior Therapist. Without it, there is no way you could remain resilient through the tough times to effect change. You become their voice and you teach them how to have their own. The compassion and empathy I had for my kiddos is what kept me walking through their doors day after day, for the tough sessions and the great ones.
You're looking for a UX Designer that is going to represent the users, someone who will empathize with them and convey that to stakeholders? What a coincidence, I lived and breathed empathy for years. Conveying it? No problem, I gave a voice to kiddos who didn't have one, and I pride myself on giving a voice to the users.
(4) COMMUNICATING IS MY JAM.
Communication. It really seems so simple, right? One of the most fascinating things about being a Behavior Therapist is the numerous ways you learn to communicate. I have spent hours communicating through devices, pictures, prompts and body cues. It's amazing just how powerful language can be — when it is and isn't present.
So, you need a UX Designer with strong communication and storytelling skills? Look no further, I have spent years mastering these skills. Language comes so naturally for you and me — it is important to not take it for granted. Communicating in UX should be about expressing your thoughts and feelings, sharing ideas, building a strong team and advocating for the user.
(5) I AM ALL ABOUT COLLABORATING.
Hanging with your clients is only a small part of your job. You are in constant contact with your client's team which consists of multiple therapists (RBTs), the direct supervisor (BCBA) and the big boss (clinical supervisor). There are a ton of moving parts in therapy and in order for us all to be successful we need to be on the same page.
You're looking for a UX Designer that can collaborate closely with other teams? We're on a roll here! I've spent years working on teams where collaboration was imperative to client success. This experience combined with my vibrant and outgoing personality makes collaboration a breeze.
(6) I AM DATA-DRIVEN.
I love data because it is tangible and answers the question, WHY? In Behavior Therapy a client's progression or regression is based on the data. It is also an avenue to understanding their behaviors. Much like UX Design, your actions as a Therapist are based on the data you take during each session.
So, you need a UX Designer that can collect, interpret and use data to make informed decisions? Winner, winner, chicken dinner! My decisions as a Behavior Therapist have always been informed by data, and that continues to be true as a UX Designer. My designs are always based on data that comes from extensive background and user research.
I'm not saying I'm a perfect fit for every role, I'm just asking for the chance to be heard. I'm sure it is what all of my fellow GA grads and Jr. Designers are asking for as well. Experience can be subjective if employers choose to let it be.
Be well, be safe and good luck to all my fellow job seekers.
SPECIAL THANKS
My career in Behavior Therapy opened my world to everyday super heroes.
To all of my fellow RBTs & BCBAs, stay resilient and never change — our world is a better place because of the incredible people you are. I am honored to have known and grown with you.
To all my kiddos, I miss you! You have forever changed me for the better, I couldn't imagine a world without your love, kindness and friendship.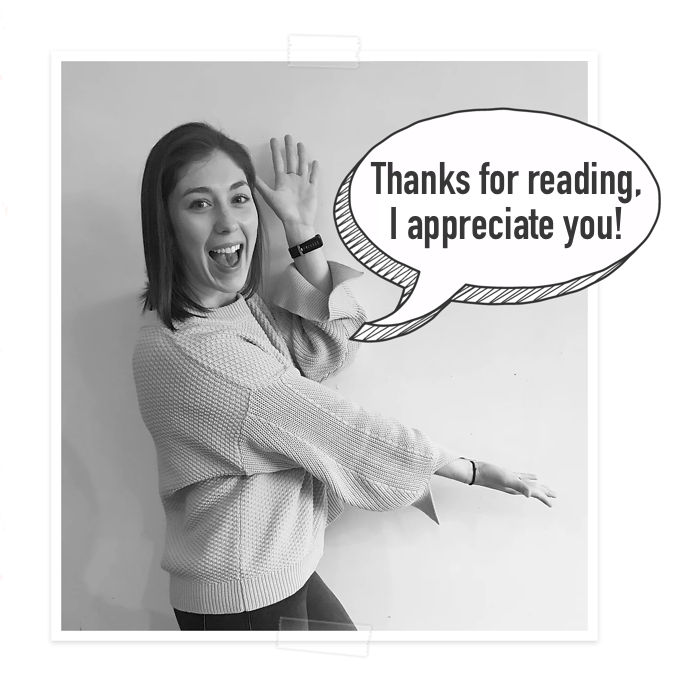 ---
Created by
Nicole Gundacker
--- ---
Related Articles