Fall Farm Stands Make a Fun Weekend
If you are looking for a fun fall weekend, why not try a local farm stand and learn about urban gardening and farming. Fall is the time to take advantage of the growing season, pick out a pumpkin, and enjoy the cooler autumn weather. Why not check out local farm stands in your area during the kids' fall break.
---
Kathy Husser
6 months ago
|
2 min read
---
Part of autumn is enjoying the cooler weather, changing leaves, and the new season for fresh produce. Nothing says autumn like a weekend getaway to a local orchard to pick your own fruit or select that pumpkin for Halloween. Here are a few suggestions for city dwellers to enjoy the natural wonders of fall while learning about local farming.
Local Orchards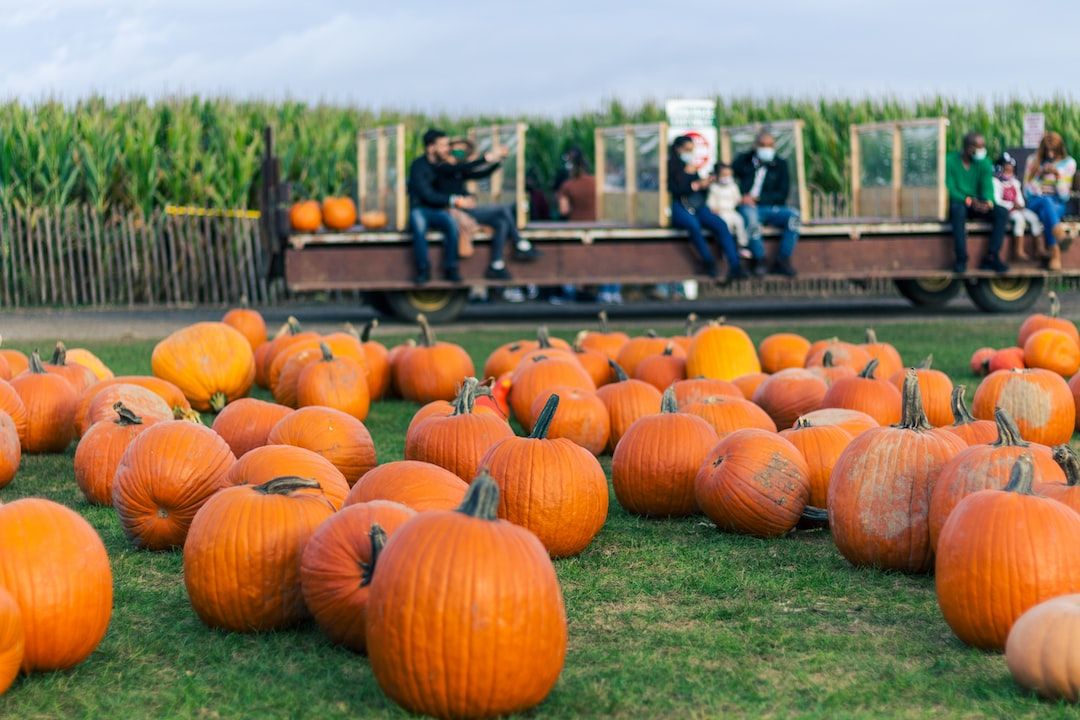 Check out local farm to table gardens and fruit orchards. Learn about free tours or fall festivals hosted by local farms over the weekends in November. Many local growers depend on city folks to increase exposure to not only how food is grown and delivered to the grocery store but also the work involved with running a successful farming operation. The land and resources might be scarce but urban farms thrive in many areas. Here's one example in Wilcox, Arizona of an apple orchard and sustainable farm that has onsite apple picking for families. Be sure to plan your day on a weekend to take advantage of lunch on the farm and the pumpkin patch nearby.
Pumpkin Patches
If you still need to pick out your pumpkin for Halloween, check out local farms for pick-your-pumpkin weekends or special harvesting events. An Arizona farm in Dewey, Arizona which is an hour drive from Phoenix is open year-round and hosts special autumn activities. Kids would love the Corn Maze, hayrides, and pumpkin picking which lasts through October. Enjoy a leisurely Saturday enjoying the cool weather and homemade food in the County Store. Pick out that perfect pumpkin for your next Jack-O-Lantern and capture the memories. Check out the hours of operation to plan your perfect day.
Don't limit yourself to the autumn season to visit local farms. Many parts of the country enjoy a mild winter and growing seasonal fruits and vegetables happen year-round. This gives you and your family a few ideas to check out on your next free Saturday or Sunday while providing a real-life farm experience on how our food supply operates. You also learn what it takes to bring your family fresh produce to your dinner table every night. Enjoy your local farmers and be sure to check back every few weeks for other travel ideas for your family. Safe travels!
The post first appeared on Kathy Husser | Travel from Kathy Husser | Travel
---
Kathy Husser is an accomplished Administrator having over 25 years of experience in business management in the private and public sectors in the United States. Kathy and her team earned the 2019 nomination from the Institute of Museum and Library Services for the National Medal, the highest honor in the United States for the public library industry. Kathy prides herself on her depth of knowledge in leading diverse teams, grant writing and management, and providing mentoring for colleagues. Kathy believes in a work life balance and her personal website is filled with more articles about her travels, photography, and her love of gardening in the desert southwest. Check out her social media for more information. https://twitter.com/kathy_husser And her website to learn more: https://sites.google.com/view/kathyhussertempe/hom
--- ---
Related Articles