Using UBERnisation model, FINANCEKAART is revolutionizing the marketplace of financial services
Nowadays, there is a lack of knowledge of financial product information among the millennials in Ind
Nowadays, there is a lack of knowledge of financial product information among the millennials in India. Isn't it? This startup, FinanceKaart bridges the gap of availing financial services seamlessly with magical customer experience.
FinanceKaart was started back in 2018 by Ganga R. Gupta in Lucknow, Uttar Pradesh. It is a fin-tech startup i.e. An AI (Artificial Intelligence) driven marketplace for financial product matchmaking with a unique algorithm. One can compare, analyze & apply among various kinds of financial products to multiple Financial institutions without having to visit a bank/NBFC.
FinanceKaart: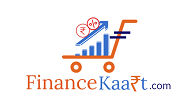 Is focused on harnessing technology to deliver end to end paperless transactions.
Has 75+ partners with over 300 products and no hidden charge.
It has a secure system, doorstep service which is fast and reliable.
Has dealt with around 5000+ satisfied customers.
THE CORE TEAM MEMBERS OF FINANCEKAART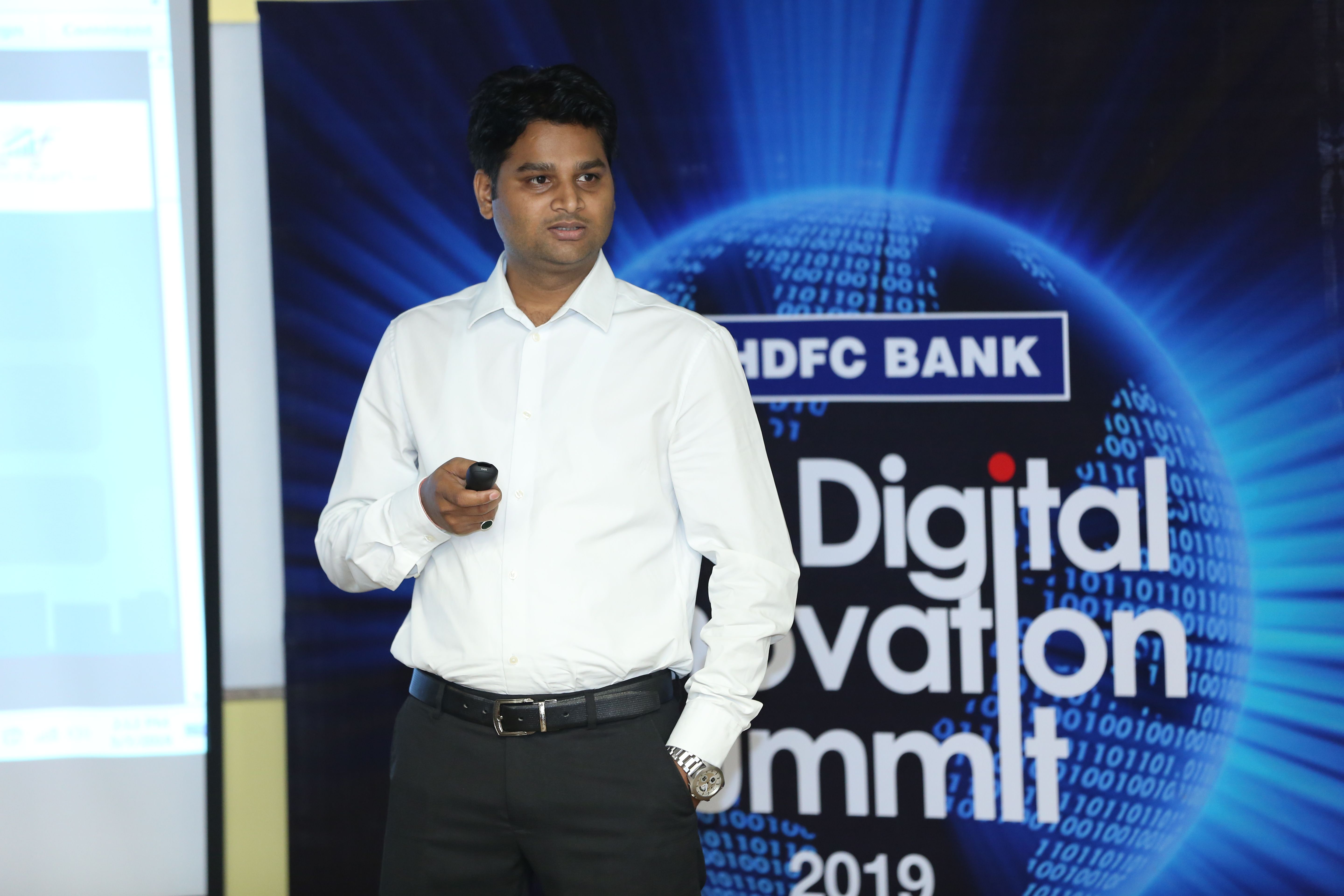 Ganga R. Gupta is the Founder & CEO of FinanceKaart. Before setting up FinanceKaart, he has served as a strategic leader in various corporate like Star Union Dai-Ichi Life Insurance, India First Life Insurance, Muthoot Finance Ltd. & Religare Health Insurance.
Started alone back then, his team now boasts of 10 skilled professionals & are supported by 2 able mentors from SCIFI-IIM Lucknow, Mr. Sunil Gupta (Ex-IIT Kanpur) & Mr. Anil Dubey ( Ex-Banker). In addition to that, they have a team of 100 Franchisee Partners working in other cities of Uttar Pradesh & Uttarakhand.
AWARDS AND RECOGNITION THAT FINANCEKAART HAS RECEIVED.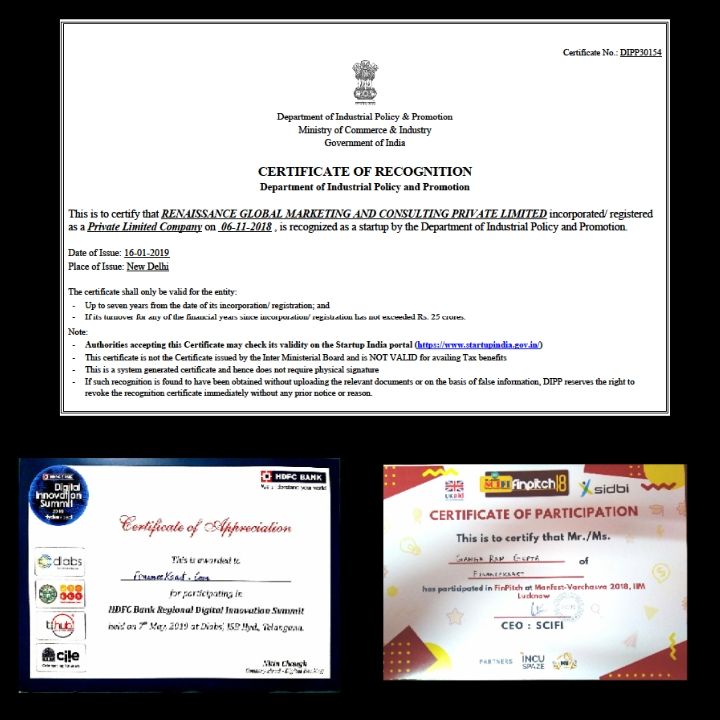 Selected for National finals of FINPITCH18, organized by IIM Lucknow.
Selected for final pitching round of HDFC Bank Digital Innovation Summit, Hyderabad.
Selected as a finalist for "NASSCOM India Fin-tech Awards-2019" under the Financial Inclusion category.
FinanceKaart has been shortlisted for "10 Best Start-Ups in Financial Services 2019" by Silicon India Magazine.
DPIIT, Govt. Of India recognized startup.
Selected to represent Finance Kaart as a Fin-tech startup founder at "India-UK Future tech Fest" jointly organized by Govt. Of India & UK Govt.
HOW DID IT ALL START?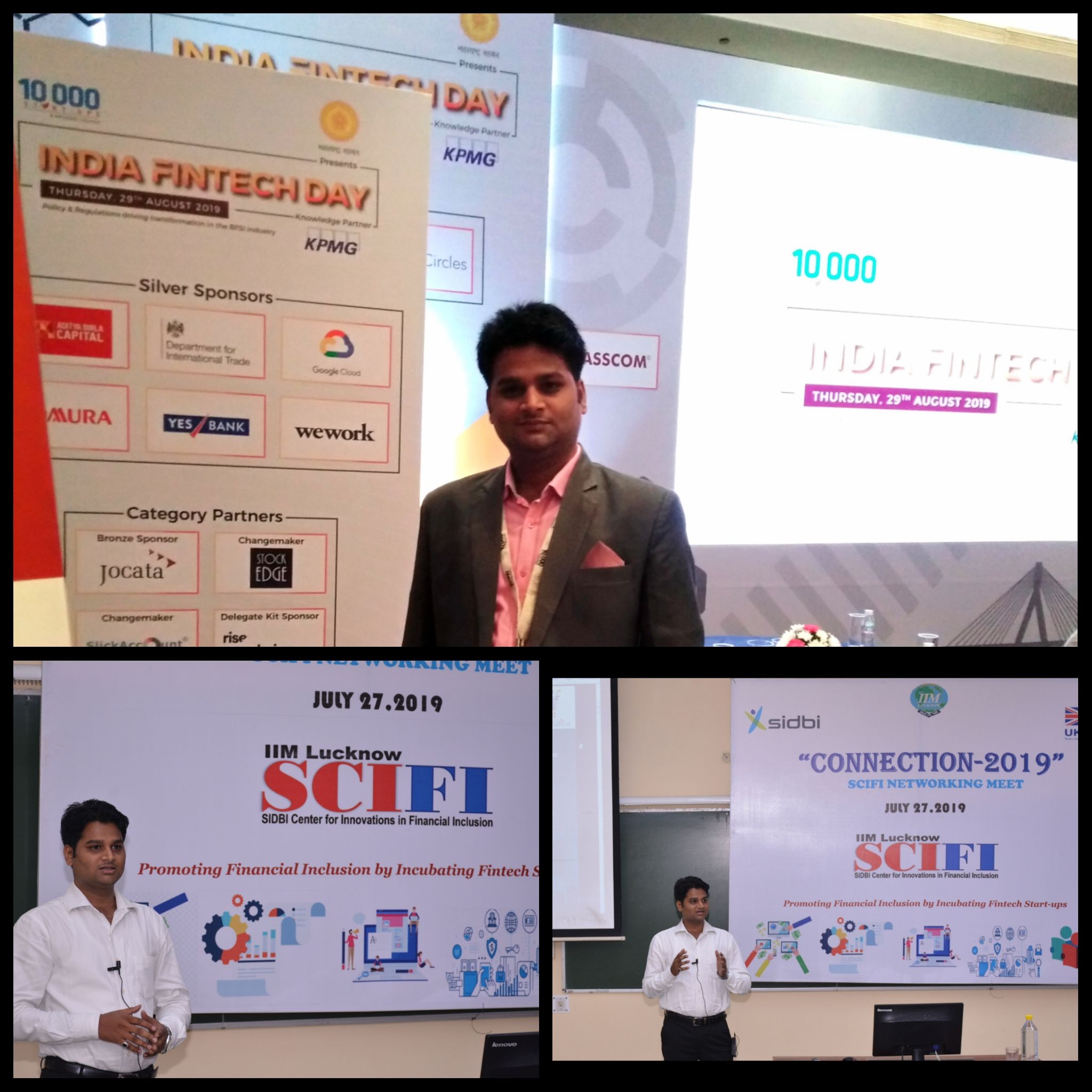 Initially, Ganga was working for the BFSI sector and he wanted to start something to make the difference between the traditional way of working and the new-age entrepreneurship. After gaining 7-8 years of experience in corporate, he started his own company and took the risk of leaving the salary package to work on bridging the gap of availing financial services in tier 3-4 cities.
WHAT WAS THE DRIVING FORCE THAT MADE HIM START FINANCEKAART?
Ganga started working on FinanceKaart in 2015. His idea received further validation when Financekaart's got incubated at SCIFI, IIM-LUCKNOW, and NASSCOM 10000 STARTUP. He started looking for skilled professionals to work with him. It further took him 3 years to shape his entrepreneurial idea into reality.
He realized that millions of people have been left out of the purview of formal lending due to a lack of relevant data points. His effort was recognized across industries. He felt that with the proper adoption of technology a large national problem could be put to rest.
THE STRUGGLES FACED WHILE ESTABLISHING FINANCEKAART
Every bootstrapped startup goes through various challenges while establishing itself and so did Finance Kaart. The major problem was related to initial core team building, seed capital, building technology, managing the unit economics & day to day operations.
After major struggles, the venture got the position in the market and established its name amongst the major financial service companies. Other than this, With SMEs, the main challenge is how to make the documentation file for the banks.
HOW IS IT DIFFERENT FROM ITS COMPETITORS?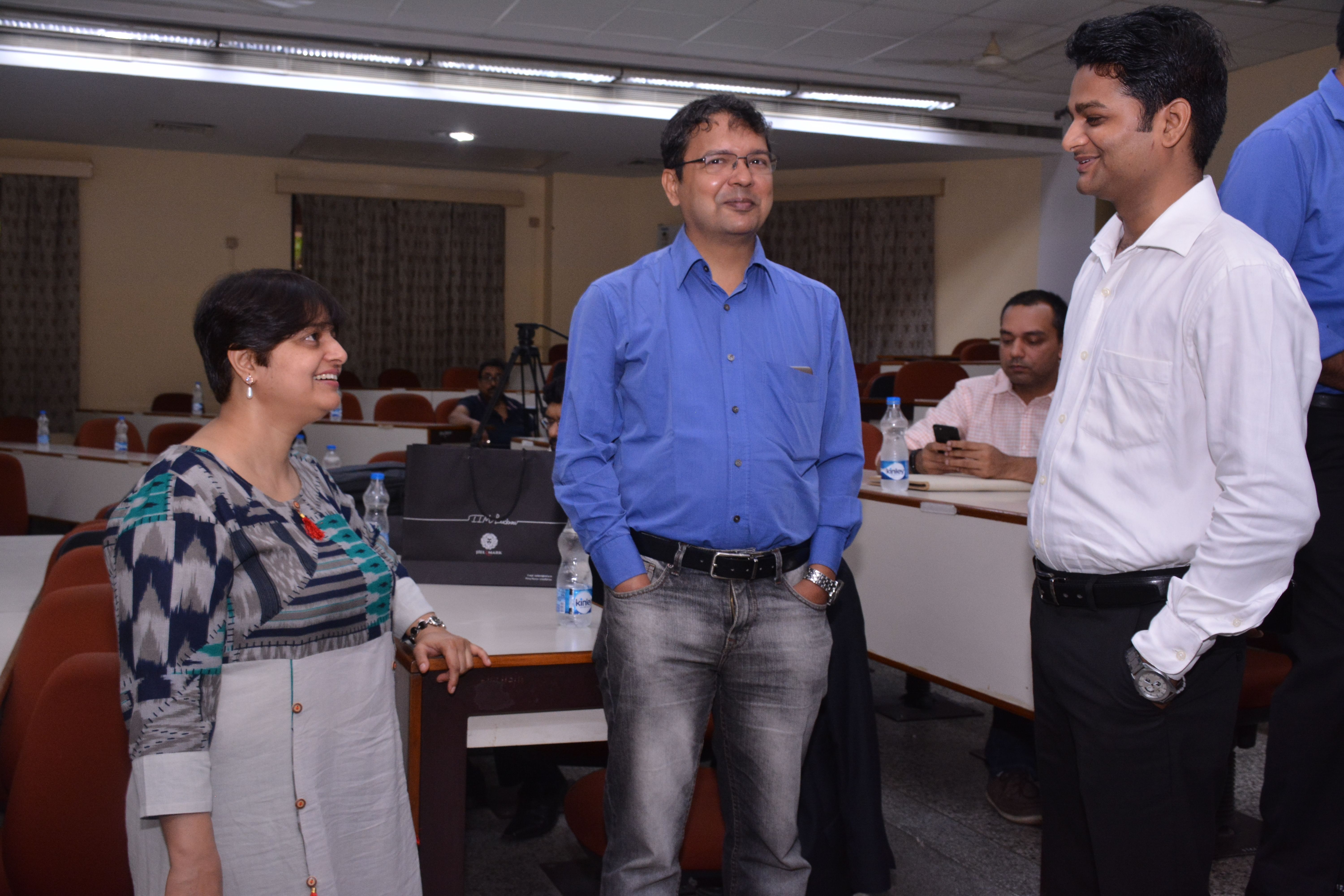 Ganga focuses on under-served/un-served Consumers to provide access, choice, and control of the entire gamut of financial services at one marketplace. They believe that all their customers should feel a part of their family while enjoying their experience with them.
WHAT IS NEXT IN LINE?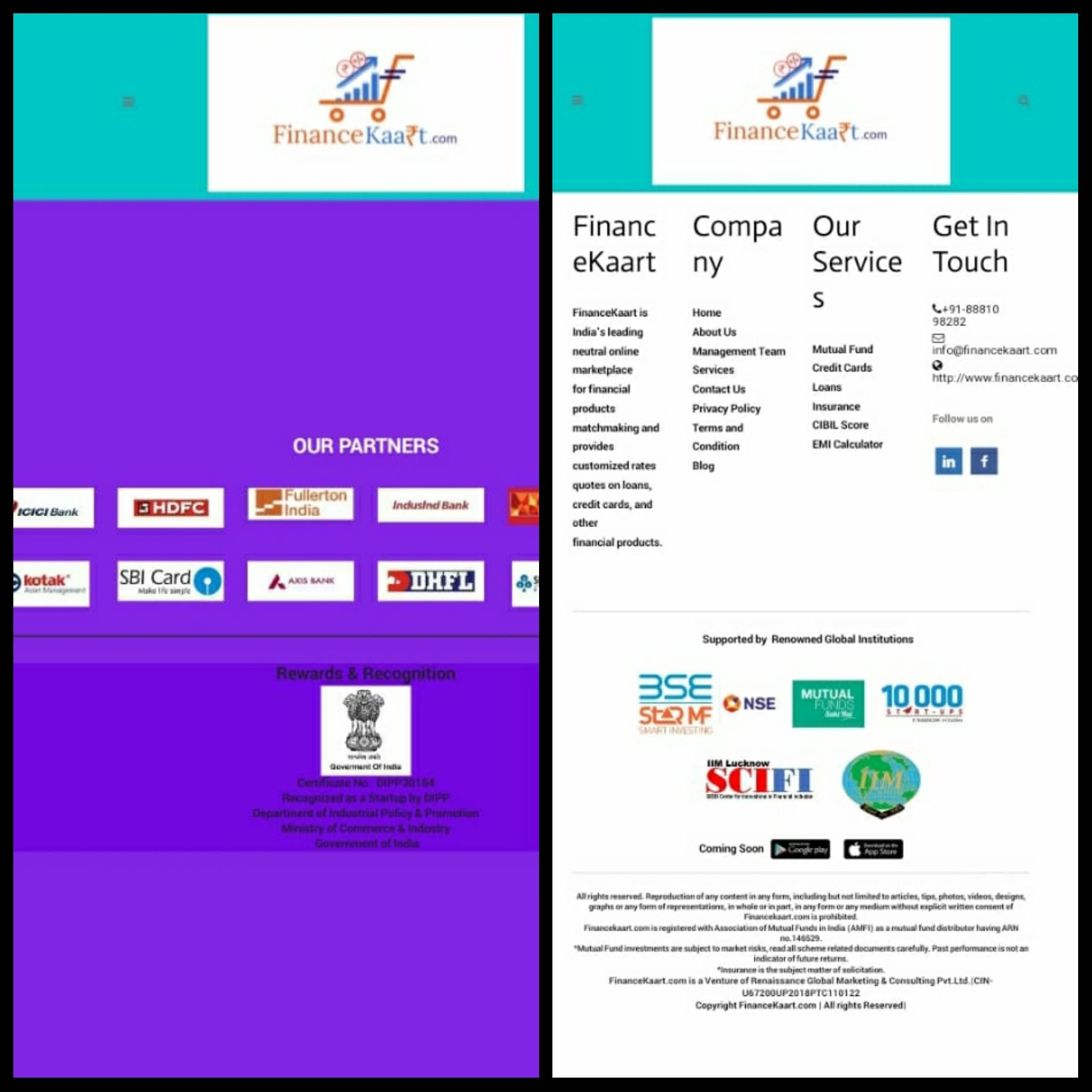 As already some sites focus on credit cards and personal loans, the team wanted to cover the whole gamut of loan and lending services, from personal loans and credit cards to SME and retail loans, with a focus on actual disbursement. They are looking forward to raising Pre-series, and funding to further explore the geographical reach, hiring key employees & to strengthen the technology platform.
The target market of Financekaart is the next billion – people with an annual household income between INR 1.4 Lacs and 4.5 Lacs. This segment is largely ignored by traditional lenders, leaving them with the only option of borrowing from the loan mafia. The loan mafia charges a high rate of interest which often leads people into delinquent cycles.
THE IDEA BEHIND THE NAME OF FINANCEKAART.
Ganga always wanted to name his startup which would justify financial background. Finance Kaart is all about all the banks and financial products in one cart. He kept the name Financekaart wherein, to attract the people they kept the spelling very different and unique.
ANYTHING AND EVERYTHING YOU NEED TO KNOW ABOUT FINANCEKAART.
FinanceKaart got registered on 6th November 2018. During this time it got tremendous responses from the customers & financial services industry. Further, they have a strategic tie-up with various banks/NBFC including HDFC, Tata Capital, PNB Housing Finance, Mahindra Rural Housing Finance, Lendingkart, Faircent, Zip Loan, Aditya Birla, Hinduja Housing Finance, Aadhar Housing Finance to name a few & Mutual fund companies & Insurance companies.
MESSAGE FOR THE BUDDING ENTREPRENEURS AND YOUNG INDIA: THE FOUNDERS DESK
Don't be a job seeker, be a job creator. India has various problems & requires numerous solutions & It is an opportunity to the budding entrepreneur to come out with innovative solutions and can build a great business around that solution, that's how you can bring a positive change in the society. Be a risk-taker ; Don't afraid to fail, you will surely fly high. All the best!
---
--- ---
Related Articles