Financial Checklists are a Vital Guide for a Successful Life
Financial checklists are good to have any time. Special occasions such as New Year, birthdays, anniversaries or holidays are perfect for compiling a list.
You can make your family happy without going into debt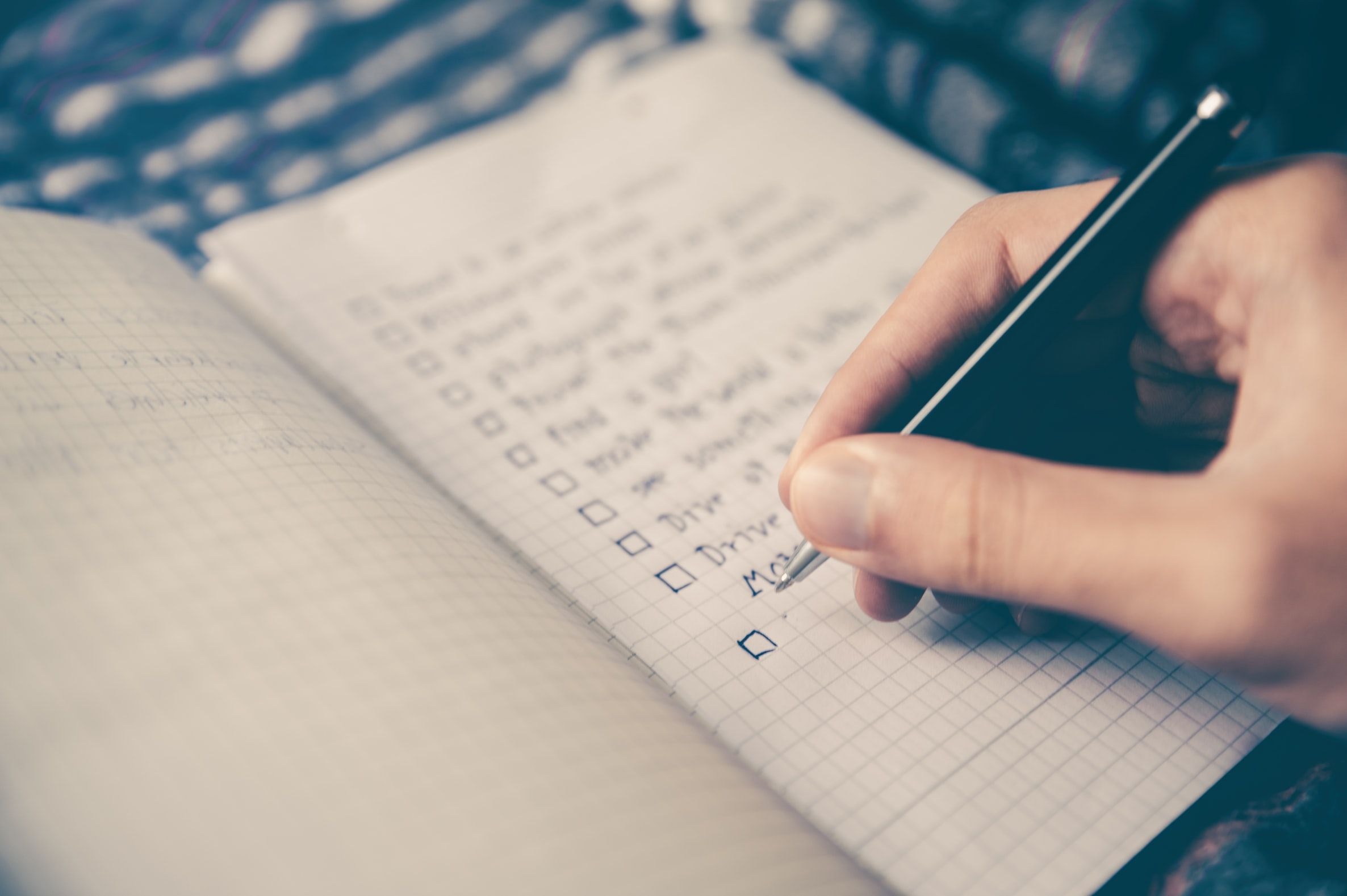 Financial checklists are good to have any time of the year. Special occasions such as the New Year, birthdays, anniversaries or holidays — anything to force you to act — are perfect reminders to take charge of your money.
Most importantly, any checklist should align with short- and long-term goals to see you through today's travails right through retirement.
Madison Block, senior marketing communications and programs associate at American Consumer Credit Counseling, and financial experts at consumer credit reporting company Experian reviewed how to start and abide by checklists for financial freedom.
Bright Futures Await Declarations of Financial Freedom
The steps you can take now to declare your financial freedommedium.com
A financial checklist helps you focus on your money and how you use it. Writing down goals makes them real with self-imposed rules. It's also good if you share your checklist with someone you trust so that person can help hold you accountable.
"It's important to have a financial checklist during the holidays so you can stay on budget with your spending — gifts, decorations, donations and so on — while also staying on track with your long-term financial goals as the year closes out," Block said.
According to Experian, a financial checklist is essential for several reasons:
Help you ensure you are on the path toward achieving your financial goals

That you have made all of your retirement and investment account contributions

That you have finalized your year-end charitable giving
Keep It Simple
For a financial checklist, stick with the fundamentals. That might be a checkbook or online banking to see current assets. Create a spending budget. The hardest part about that is sticking to it. This is definitely not set it and forget it.
"Your end-of-year financial checklist should include checking your progress with your debt payoff, emergency savings and retirement savings," Block said. "Could you be doing more to pay down debt or save money? Review your budget as well for the New Year."
Create the Best Mind to Build Today's Money for Tomorrow
Generational wealth takes years to amass but can disappear fastmedium.com
Experian listed key items to include on the checklist:
Your savings and debt

A review of previous year's spending

A review of your credit reports

Your retirement contributions

Your progress toward next year's goals
Bankrate has an example of a financial checklist.
Assuming you start from a good place with your money, your financial checklist will set you up for a happy New Year and beyond. Remembering and following your checklist will help you develop good spending and savings habits that last a lifetime.
"Creating a financial checklist gives you an updated budget and a plan to pay down debt and save money," Block said. "That's better than being overwhelmed with new credit card debt next year."
According to Experian, taking the time to sit down and review your finances, credit and progress to your goals can help to inform your goal setting. Then you can address your big-picture and smaller goals, becoming your best self.
Take the Shock Out of Gifts
Your financial checklist should account for gift giving for special occasions throughout the year. That makes gifts more of a natural, expected occurrence rather than panicky events that sneak up on you and blow your budget.
"Gift-giving is something that should be budgeted for in advance," Block said. "This will likely overlap with your end-of-year financial checklist as you update your budget in preparation for the New Year."
Experian notes that after reviewing your financial checklist, you may discover you have charitable funds you can contribute to a nonprofit of your choice. You might also discover you can contribute to your children or a family member's school savings account.
Have a Happy, Budget-Friendly Holiday
It's the thought that counts, and so does your family's moneymedium.com
The best tools to create a financial checklist are a pen and paper — along with basic math. Brainstorm your annual income and expenses. Average them out to smooth over peaks and dips. That's a lot easier than getting all fancy with apps.
"Budgeting apps like Mint can be helpful when you're working on your budget," Block said. "To keep track of your whole financial checklist, you don't have to use anything complicated. Even a notebook and a pen will do."
There are many articles about creating a checklist that can help you create one that fits your needs, including a post from the Ask Experian blog.
Expenses Can Be Good
Consider investments as you would any other expense on your financial checklist. Remember that these are good expenses that will benefit you in the long term.
"Because the last couple years have been volatile for financial markets, you may want to take a look at your investments and rebalance your portfolio if necessary," Block said. "If you're not sure where to start, talk to a professional financial advisor."
One essential line item to include in the checklist is your retirement saving accounts, making sure you contributed as much as you can for the year. An IRS post has several links about this.
Defy the Myths That Kill Your Retirement
Are you 100 percent certain you'll have a great retirement?medium.datadriveninvestor.com
Estate planning fits into the expense column of your financial checklist. That includes life insurance, long-term-care insurance, health insurance and the like. Make these part of your memory joggers during checklist brainstorming.
"This is a good time to review your will, especially if you haven't done so in a few years," Block said. "Have any life transitions happened this year? If you got married, had a baby, got divorced or had a death in the family, you may need to update your beneficiaries."
According to Experian, when it comes to estate planning, it's essential to make sure your documents are up to date. It's a good idea to work with a financial professional when creating your estate plan.
Set the Example
Help others achieve their financial goals by setting a good example. Preach all you want, but words are hollow without actions and results to back them up. Give people a good fear of missing out to induce them to take action on their own.
"Personal finance books can help others learn how to achieve their financial goals," Block said. "You could also give someone stock in a company to get them started with investments or a U.S. Treasury Savings Bond.
"For a financial website, we're fans of The Financial Diet," she said.
Driving to Financial Success Brings One Dip After Another
College students have to plan to navigate bumps in the roadmedium.com
A CNBC article adds that gifts you might want to consider include financial books aimed at your recipient's age group, contributions to their 529 accounts or cash.
Credit-related items are yet another entry in your financial checklist expense column. Accounting for them will help you keep payments on schedule, which is an easy way to raise your credit score, lower interest payments and give yourself more money.
"Paying down credit card debt should be near the top of your financial checklist," Block said. "Gift giving is almost synonymous with credit card debt for many consumers. Get ahead of that debt while you can."
Experian lists credit items to add to your financial checklist:
Ordering your credit reports from each of the three credit bureaus

A review of your credit-related spending

Your current debt
A Family Affair
Sharing your financial checklist with your family lets them know you are dedicated to everyone's welfare and gives them realistic expectations about gift giving. They also can help hold you accountable — more than happy to tell you when you slip up.
Great Parents Inspire Children with the Magic of Money
Financial pros weigh in with timeless money advice for parentsmedium.com
Experian agrees that goal setting and financial reviews should be a family process. You will not be able to make progress if you and your significant other are not in agreement.
"If you're married or live with your partner, you should share your financial checklist with them because you likely share expenses such as rent and utilities," Block said. "You and your partner should be on the same page with how much you budgeted for these items for the future."
About the Author
Jim Katzaman is a manager at Largo Financial Services and worked in public affairs for the Air Force and federal government. You can connect with him on Twitter, Facebook and LinkedIn.
This article is intended for informational purposes only, and should not be considered financial advice. You should consult a financial professional before making any major financial decisions.
Disclaimer
This article is intended for informational purposes only, and should not be considered financial advice. You should consult a financial professional before making any major financial decisions.
---
Created by
James L Katzaman
Jim Katzaman is a charter member of the Tealfeed Creators' program, focusing on marketing and its benefits for companies and consumers. Connect with him on Twitter, Facebook and LinkedIn as well as subscribing here on Tealfeed.
--- ---
Related Articles