Five skills every consultant should conquer
If you're a consulting newbie, use these techniques to look and act like a veteran.
Every consulting firm trains its people in its methodology, delivery techniques, and payment models. Few however, provide education aimed squarely at the psychology of how to sell and deliver consulting services.
If you're new to the field you will learn a lot through trial-and-error. But, to save you a bit of heartache, here are my biggest learnings from three decades of consulting:
Skill #1. Act like a product manager.
Many consultants, particularly brand consultants, ask clients to buy abstract Discovery or Immersion phases where the firm's consultants are embedded into the client's business to learn, discover and observe what's going on. At the end of this work, findings are delivered in a big PowerPoint deck (which often comprise what your client already knows).
I believe in Discovery phases. But, there's no reason they can't be better defined and bounded.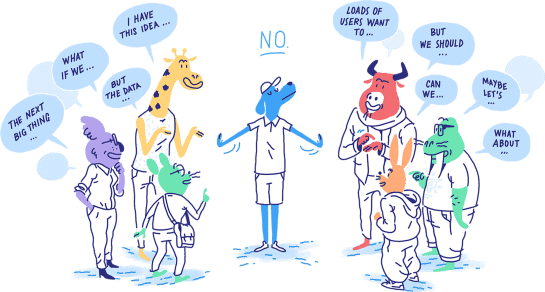 Veteran consultant John Baker, who founded Altacircle, showed me how to use this skill to out-sell firms that offer consulting nirvana (with claims they can, and will, deliver anything).
John showed me something fascinating, that I didn't believe at first, but turned out to be a great relationship-building tool: Clients want to know what you are NOT going to do.
Early in my consulting career, John educated me how and where the product management discipline offered a framework for delivering predictable outcomes and for setting expectations of what we'd do, and not do. This technique communicates an honesty that clients understand and appreciate.
You can study product management techniques through books and seminars (or YouTube), but for now: think about framing your consulting services as any expensive product.
For example, you buy an automobile with specific baseline features, options, extended warranty, and a service plan — all at a fixed price. Use these same practices to bound fixed-price consulting services.
Apply this skill to Time and Materials. There are valid reasons for T&M deals (e.g., the work can't be accurately scoped at the onset), But, no client wants you to interpret these arrangements as an open checkbook.
Acting like a product manager shows you are mindful of the client's time and money. Responsible consultants define milestones, checkpoints and deliverables — even in T&M deals.
They also track hours, keeping the client informed if they are on track. If they aren't, they provide alerts if more time will be needed. Good consultants avoid surprises.
Skill #2. Embrace ambiguity.
I had the good fortune to work for another consulting veteran, Vince Santo. During a particularly challenging sales call, Vince and I asked a prospect a lot of questions. The buyer's answers were all over the place.
Some of the responses to our questions even contradicted others. And, the prospective buyer said it was impossible to rank his priorities. Everything needed to be done yesterday.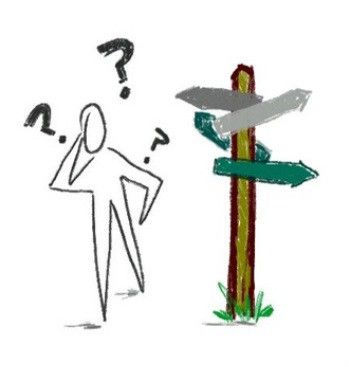 On the way back to the office, I tried to persuade Vince to walk away from the deal, saying: "He doesn't know what he wants" to which Vince responded, "That's why he needs us."
When clients aren't clear about what they want it can indicate a lack of strategy, vision and purpose (an opportunity for your strategic services). Or, they've simply never purchased consulting services and aren't sure how it works (all the more reason to learn Skill #1).
But, manage the risks. Vince told me straight out, "If you can't embrace the client that struggles to articulate what they want or need you're in the wrong business."
But, and this is important, Vince also emphasized the importance of risk management in such cases. He would get in front of a white board and have us identify what could go wrong. We'd prioritize the risks, then insert mitigation activities.
Our risk mitigation plan provided a longer discovery phase, including three additional exercises to better define the organization's strategic vision and plan, and to better understand the challenges in the client's internal communications structure.
We also beefed up our prioritization exercise knowing we'd need time to hand-hold client participants that wouldn't understand why their pet project was being deferred.
Contractually, we beefed up our escalation clause to provide access to senior executives when issues couldn't be resolved. Simply inserting this clause, and explaining why you need it, motivates the client to work through their internal issues.
We also required senior management participation in two of our key strategy sessions. If you also do this, and the executives you need don't show up, reschedule the session. This 'tough love' practice will save you big headaches in the end.
Sales cycles are predictions of delivery. If you're comfortable with ambiguity you're a good candidate for the consulting business. But, you are not a miracle worker. If the sales cycle reveals multiple red flags, re-consider just how much you want the deal. Ask any consultant: difficult sales cycles lead to even more difficult service delivery.
Skill #3. Never say 'no'
Before you run for the hills, give me 60 seconds to explain. I was introduced to this skill by veteran consultant Ed Grupsmith, who warned me on my first consulting gig: "Once we get into delivery, our work will start to reveal new opportunities.
The client will inevitably ask for more, with the expectation that time and money will remain constant. When this happens, we never say no."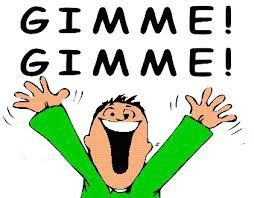 Sure enough, our client, impressed with the market research we were doing, asked us to go just a bit wider and deeper. "Yes, we can do that," was our response along with, "if we drop the mock-up screens we were planning on including."
If dropping an equivalent deliverable isn't acceptable, try moving some of them to the next phase. If the client is willing to add more time and money, get your change proposal in fast.
Senior marketing consultant, Lori Shepard, recently reminded me to use this technique during sales negotiations. "Never discount your sales price without modifying your statement of work" she likes to say. "If you cave to a discount, you just told your client you pad your pricing."
Skill #4. Replace selling with consulting.
This is a technique I learned from a young, enterprising sales representative named John Lippman. As we were getting ready to go on a sales call, John informed me this buyer fell squarely into the category of " we- don't-know-what-we- want."
As I was popping two Excedrin, John asked, "Why not conduct one of our scoping sessions instead of our standard sales call format? I'll request a room with a white board."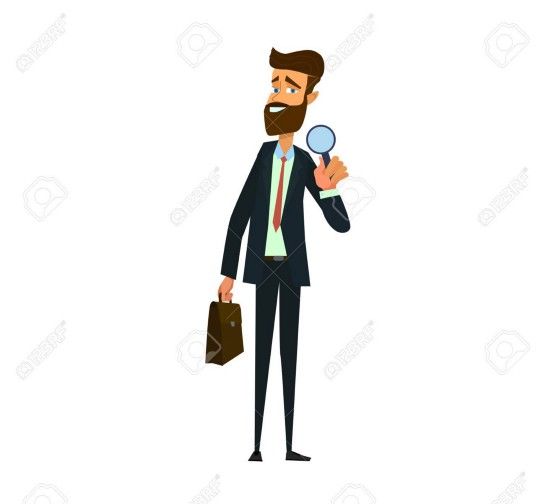 We quickly came up with an agenda (a mini-version of one of our paid scoping sessions). I conducted "the sales call" at the white board using our scoping tool, ending with a quick-and-dirty prioritization exercise. John co-facilitated.
Though the call was scheduled for one hour, we were there for two. As we were leaving, the client said, "this was a good session" (and John was delighted the buyer hadn't referred to our meeting as a sales call). We quickly threw our competitor out of the running and closed the deal in two weeks.
I call this the Nike (Just Do It) technique. Granted, it won't always work. Smart clients might see what you're doing as a way to get competitive advantage. Some will give you points for this, while others might be committed to a practice of never accepting free work (government clients, for example).
But, when you see the opportunity, this technique is really fun, super-rewarding, and effective. It also enables a more seamless transition from prospect to client.
Skill #5. Never stop selling.
I learned this skill from veteran sales manager, Gordon Brooks. When I first launched my service line (inside a large consulting firm) my sales conversion rate was nearly 100 percent — and I reached my revenue quota by Q3. All of my people were booked and we had no bench.
When I said to Gordon, "we've met our year, so I'm going to ask Sales to not sell our services for a few months" he went nuts (and luckily, didn't fire me) saying, "You cannot tell sales people not to sell! It's how they pay their bills, put food on the table, and feed their kids."
It was a hugely valuable lesson. Had I followed my own advice, we would have gone into the next fiscal year with little to no work. And, even though our consultants were booked solid (and were baffled why they were going on even more sales calls) they also learned the same lesson. You never, ever want an empty sales pipeline.
Operationally, this can be tough (even excruciating). If you're completely booked and you sell more, you have to delay your engagement start dates, which many clients won't tolerate.
It's why this rule goes hand-in-hand with "never stop hiring." Yes, hiring people before the work has come in takes a strong stomach. But, alternatively, you can create a bank of freelancers to help you get engagements out of the gate. How to augment your firm with freelancers takes a lot of skill (which I'll address in another piece).
Bonus skill: Invoice free work
When it feels right, monetize those little favors you're always doing for your client. While working in New York City, I sent a team down to Morgan Stanley's Conshohocken, Pennsylvania office to build some custom software.
After we completed our design phase, the client signed on for a 10-week development effort. There wasn't much to do on weekends, so the team went into the office and did little favors the client had requested during the week.
Near the end of the engagement, I accompanied the team to a big management checkpoint, only to find that 80 percent of the functionality identified for a future development phase had already been quality-assured and accepted (by a client particularly skilled in manipulating scope creep to her advantage).
When I asked why (after picking my jaw off the floor) my engagement manager said, "Well, the client is so nice, and she just kept asking if we could do 'just one more little thing.' In preparing for our status meeting, we realized these little things had collectively added up to a lot of free work.
I took a page from the IBM playbook and sent the client a big invoice for the additional work (which the team had delivered nights and weekends). I then credited the fees back to them. If you give free work, deliberately or accidentally, be sure the client knows its monetary value.
Acknowledgements: John Baker, Gordon Brooks, Ed Grupsmith, John Lippman, Vince Santos, Lori Shepard, and IBM.
---
I help organizations get their stories above the market noise.
--- ---
Related Articles