We Are To Be Followers, Not Leaders
The ministry is not so much leadership and followship.
---
Marvin McKenzie
9 months ago
|
2 min read
---
1 Corinthians 11:1 (KJV)Be ye followers of me, even as I also am of Christ.
We must not forget that the context of this verse reaches back into the previous chapter where Paul says, among other things, 1 Corinthians 10:33 (KJV)Even as I please all men in all things, not seeking mine own profit, but the profit of many, that they may be saved.
The ministry is one of followship. In my understanding of the Bible, we are not to consider ourselves as leaders but as followers of Christ. Then, as we follow Christ, we call others to follow with us.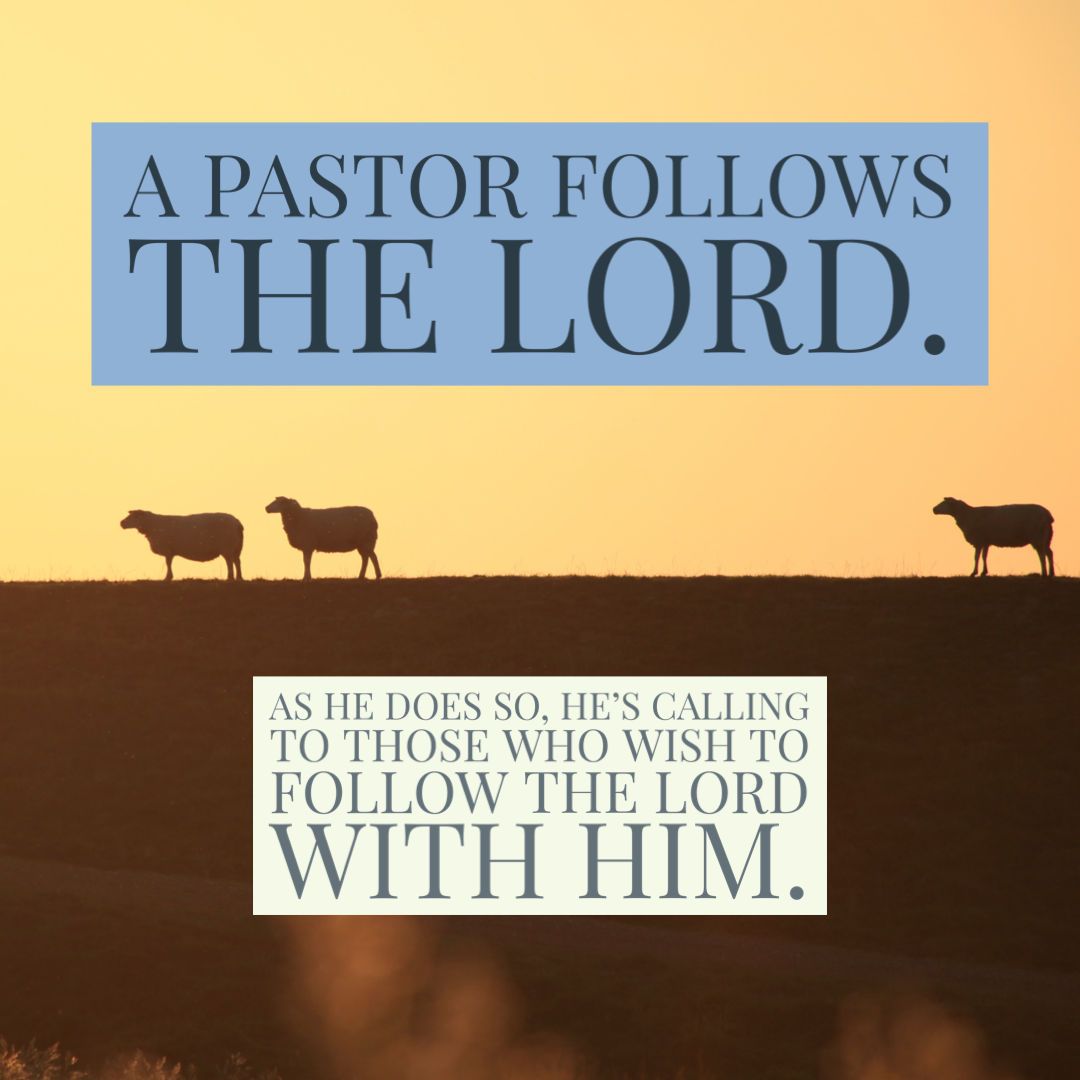 Paul had those who didn't want to follow Christ the same way he did. They wanted to follow Christ. They just didn't want to follow Paul while doing it. I think every pastor experiences the burden of those who, at some point, decide they are not willing to follow the Lord the way we do.
I've been adamant that I am not changing how I follow the Lord.
I'm not changing the standards

I'm not changing the doctrines

I'm not changing the Bible

I'm not changing the Baptist name
I'm not changing these things. Over time, I've discovered that some people, even in our church, disagree.
I saw a picture of a church group out witnessing. I'm thankful people witness, but this group was dressed in clothes I would only wear in the privacy of my home. Pastors I have admired for years congratulated the pastor for having such a group as witnesses. Twenty-five years ago, I was recognized and commended for standing opposed to such worldliness. Today, should I make the same stand, I would be condemned by the same men who praised me then.
A pastor follows the Lord. As he does so, he's calling to those who wish to follow the Lord with him.
To my readers:Thank you! It is a great joy to me to know you read the thoughts and lessons God has given me in His word. I would love to hear from you. Please feel free to leave comments.
Donate to Bible Baptist Church every time you make an Amazon purchase through this link, https://smile.amazon.com/ch/91-1265824
Donate to our cause of "Reaching a world of souls with the Word of God."
For this and, more than 5600 earlier Daily Visits with God, visit https://mckenzie-visit-with-god.blogspot.com. There you will find daily visits going back to 2005.
If you have been blessed by this blog, please subscribe to my feed and share it with others.
For more resources from Pastor Marvin McKenzie visit http://puyallupbaptistchurch.com.
My books, and other resources, are available at:https://marvinmckenzie.org
Merch at my Teespring store https://macz.creator-spring.com/Be a witness with hats, mugs, t-shirts, sweat shirts, and more
Let's have coffee?The link to Ko-fi provides a means for those who appreciate my content to leave me a "tip." I would be thankful for it.
1 Corinthians 11:1 (KJV) We Are To Be Followers, Not Leaders
---
Created by
Marvin McKenzie
Pastor, self published Amazon Author, avid student of the Bible. teacher of the Word of God. Daily visit with God www.marvinmckenzie.org
--- ---
Related Articles