Is Freelancing Right for You?
The internet is opening endless opportunities to make money.
The internet is opening endless opportunities to make money.
That's why we're seeing such a bump in freelancers these days. There are 53 million freelancers in America.
The growing number of freelancers might be that you're no longer limited by bricks and mortar anymore to start your business. That's part of the old economy.
"The old economy would lead you to believe that you should pick one job, work hard for the next 40 years at that company, and then retire," says Forbes contributor Brian Rashid, "Not the new economy. The more diverse your skillset, the more opportunities come your way."
That's why we're seeing more freelancers in this economy. Freelancing is a career path that, in many ways, embodies the new economy. You can build a business and make a full-time living selling your skills — all online.
But is freelancing for everybody?
That's the question looming on your mind and, hopefully, you'll find an answer by the end of this article.
What is Freelancing?
Freelancing is where an individual makes money by doing contract work for a single or multiple companies. The type of work completed varies by the freelancer's specialty; writing, designing, and coding are common services offered.
Also, while freelancers do work for a company, they still file as self-employed when tax season arrives — which is where some confusion may kick in.
What's the difference between a freelancer and an employee?
If I had to name the fundamental difference, it's this: freelancers are business owners. How they operate their daily workdays and businesses is vastly different from a traditional employee.
But does that make freelancing better?
It might be for the right person. But for the wrong person, it's not. Freelancing is not for everybody.
Let me say that again.
Freelancing may not be for you.
And that's alright. But if you're thinking about freelancing, you might be worried about making the jump. I'm a lists guy, and if you're like me, a pros and cons list can help you make an informed decision.
I've been a freelance writer for one year now and here are some advantages, disadvantages, and thoughts on becoming a freelancer.
PRO: You Have Greater Control Over Your Income Potential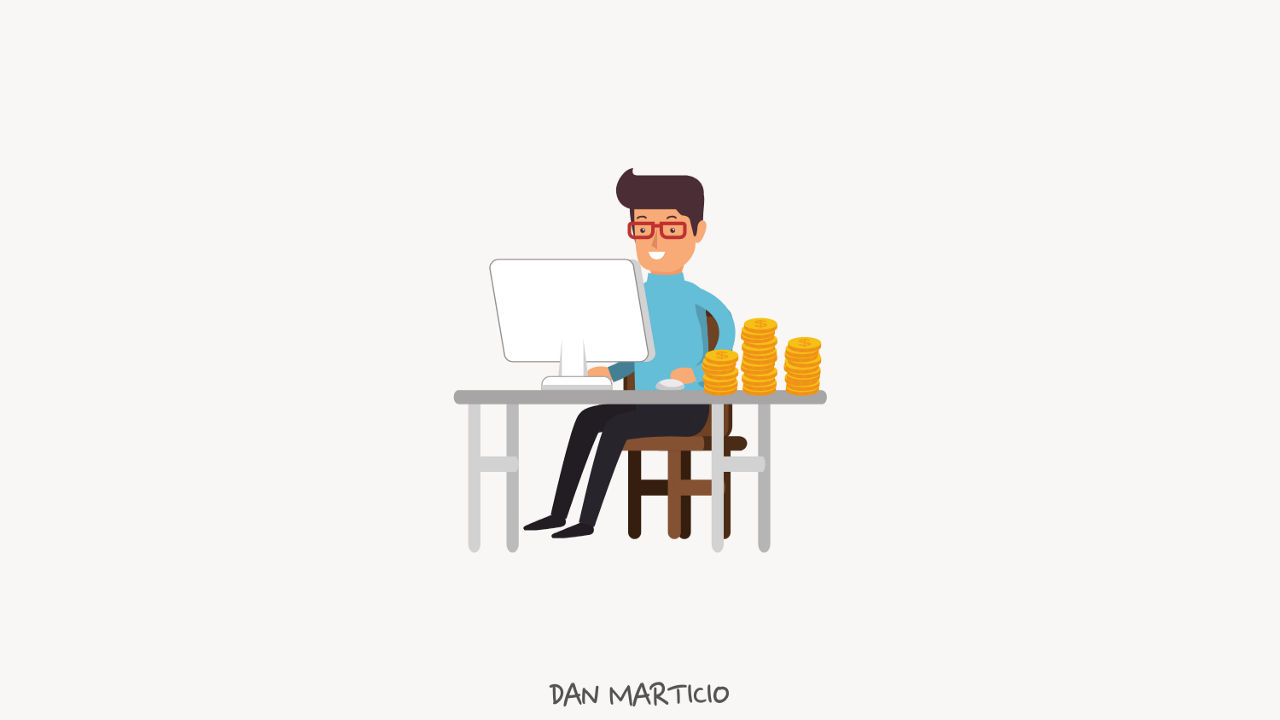 Photo by Author
Probably the best reason for freelancing: you have greater control over your income potential.
Let me explain why.
At a traditional 9 to 5 gig, you receive an annual performance review. Depending on your evaluation, you MAY qualify for a raise — usually 1% to 5%.
Not that much, to be honest.
See, that's what I didn't like. No matter how hard I worked, my potential raise capped at 5%. Not only that, but you had to wait an entire year before being eligible to request a raise — which may be denied.
I didn't like that.
As a freelancer, you have greater control over how much money you earn. If you want to double your income, for example, you can:
Double your project load and charge the same rate
Double your rates and maintain your project load
Combination of the above two
While this is a simplistic example, I want to emphasize that the opportunity to make more on your terms is available to you. The amount you earn tends to scale with how much work you put in.
CON: You Switch Between Multiple Hats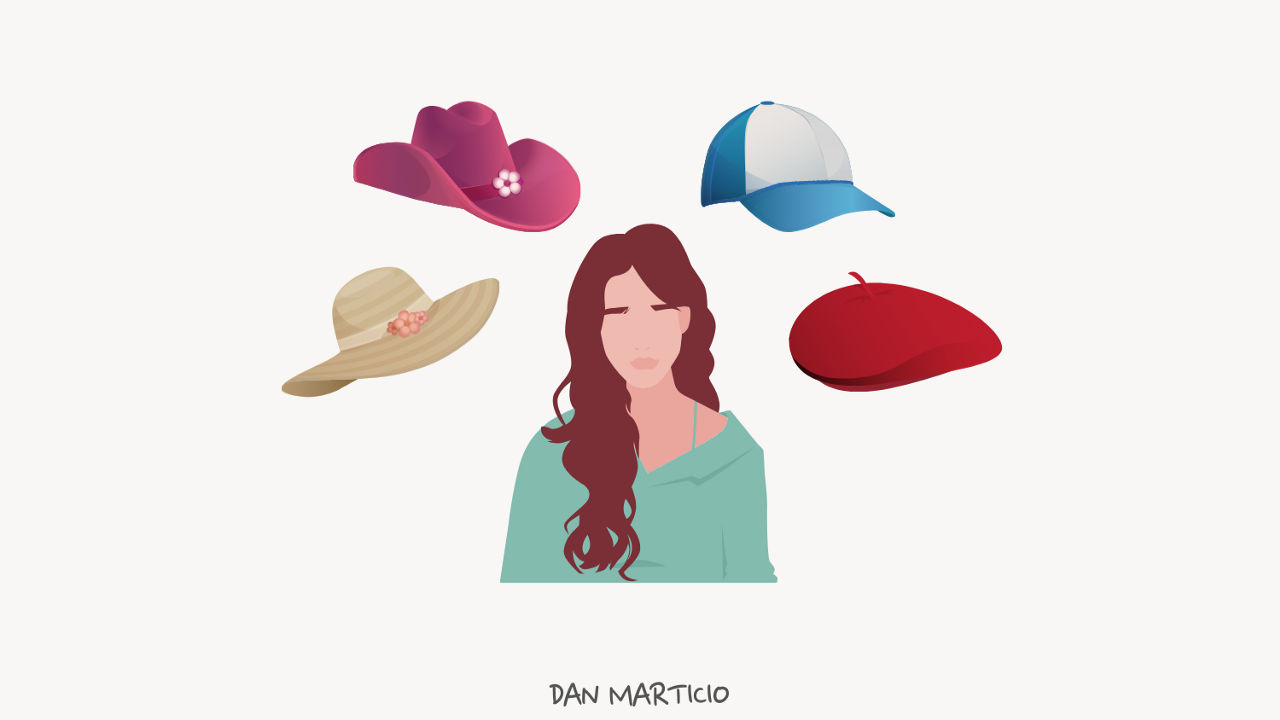 Photo by Author
Higher-income potential, though, has a price tag attached.
Many freelancers are one-person business owners that wear several hats. This means you must fulfill several business operations you wouldn't do as a traditional employee:
Bookkeeping
Marketing
Project management
Administrative duties
Customer service
Employer/manager (if you hire an assistant or other contract workers)
and more…
Your job expands beyond your marketed services, whether that's copywriting, coding, designing, or some other craft. You'll have to switch between different hats throughout your work-week, which takes time, effort, and energy.
If you're not motivated or disciplined enough to boost your skills not only as a freelancer but as a business owner, then you'll struggle to make it in the self-employment world.
PRO: Work Anywhere, Anytime

Photo by Author
Location and schedule freedom are two of the most attractive benefits of freelancing.
You get to work anywhere in the world!
Digital nomad life is a possibility when you freelance. You can operate your business from a quaint cafe in Paris or an exotic beach in Thailand. Anywhere is your new office — so long as there's wifi.
This is why I love freelancing. Yes, I have a dedicated workspace in my home, but I also love working from a local coffee shop or the library (well, at least after quarantine ends).
Schedule freedom is another noteworthy freelancing perk. If you're a full-time freelancer, your workday structure has superior flexibility.
Your energy levels fluctuate throughout the day. I love being able to schedule my ROI tasks in the afternoon — because I'm definitely not a morning person.
CON: Distractions Galore
Distractions, however, can often make it tricky to work anywhere, anytime. If you work from home, there's always something trying to steal your attention:
Laundry
Unwashed dishes
Errands
Unsorted paperwork
Netflix luring you away to become a couch potato for the rest of the day
And working from a coffee shop has its unique distractions, as well, like people coming and going, ongoing conversations, and pastries calling you to take a quick break.
There is some wisdom to the structure a 9 to 5 gig offers.
You have designated time blocks for working, taking breaks, and eating lunch. You also have a supervisor who keeps your moving.
As a freelancer, you don't get those. You have to be your own supervisor. If you don't have the discipline to work, nothing gets done. You miss deadlines. You don't get paid.
Now you're broke.
Before you start freelancing, really judge your time management and organization skills.
If you're not already a self-starter who gets things done on time… If you're bad at tracking things like receipts, invoices, and urgent emails, then you'll likely fumble as a freelancer.
Yes, freelancing comes with freedom, but you'll need discipline and organization to use that freedom productively.
PRO: You're your own boss

Photo by Author
We just covered how freelancers have more freedom over:
Income potential
Where you work
When you work
That's just the start.
You also have control over with whom you work and the type of work that you do. And this freedom comes with incredible responsibility.
Remember: you're a business owner. You're the boss. You call the shots.
That means that you're the one out there marketing your company. You're the one pitching to prospective clients. You're the one selling your services.
It's an incredibly empowering feeling.
But for some people, that type of responsibility can be overwhelmingly crippling (which does turn this pro into a con for certain people).
Some people like having a boss call the shots and they execute the directive. And that's okay.
But if you're a self-starter committed to growing your freelance business into a full-time income that you love, then this business venture might be right for you.
CON: What, No Employment Benefits?
Some 9 to 5 positions have awesome perks:
Company matched 401(k) accounts
Great vacation policy
Flexible schedules
Sick paid leave
Paid leave for special reasons (wedding, bereavement, mental health, paternity/maternity)
When you start freelancing, you lose access to some of these amazing benefits.
When you're sick, you can just ask a co-worker to cover you. You signed a contract with your client. You have deadlines to meet. Your obligations aren't put on hold just because you have a cold.
Because you lose out some of these benefits, you'll need to be more proactive about fulfilling some of the perks you gain in a regular job.
If you want to take a vacation at the end of the month, for example, you might need to pack most of your work into the first two works. If you want to save for retirement, you can consider making monthly contributions to your IRA.
A traditional job has its benefits, but you can still access some of them when you're self-employed.
How Much Do You Want It?
When I was considering going to law school, my law school advisor told me, "The best thing you can do for yourself is deciding not to go to law school."
And that's because law school is wildly different from your regular university. How you study, the type of exams you take, and the work commitment adheres to a more rigorous standard.
Freelancing is similar.
While it's not necessarily better or worse than a traditional 9 to 5, it's certainly different. You have more roles to fulfill and you'll need greater discipline.
Freelancing is something you have to REALLY want.
Otherwise, all the extra work and responsibilities you take on isn't worth it.
I will say this. I've been a freelance writer for one year now (I quit my day job in August 2019), and it was one of the best decisions I've made.
Yes, it's been challenging but the rewards are worth it. Freelancing aligns with my desired lifestyle and I don't see myself returning to a regular 9 to 5 job anytime soon.
This article was originally published by Dan marticio on medium.
---
Dan is a freelance writer specializing in small business and personal finance. He works with FinTech and B2B companies and has written extensively about small business, from startup guides to payment processor reviews. Hire him to write for YOU at danmarticio.com.
--- ---
Related Articles