Visit Frozen Bottle and this Trendiest Milkshake Brand will soon become one-stop solution for all your dessert cravings
We all love to try these fancy delicious desserts. Isn't it? Well! This Platform serves all kinds of
STRUGGLES FACED WHILE ESTABLISHING FROZEN BOTTLE: one of India's trendiest milkshake brand which is on a run to build its outlet army across the globe. It serves a wide variety of Ice Cream Desserts, Signature Thick Shakes and one of its kind Ice Cream Jars that are 100 percent vegan.
• Aims to open up 250 more outlets pan India and Globally in the next 2 years.
• Vision and mission to grow, learn, serve and revolutionize the Ice Cream dessert scene in and around India.
THE CORE TEAM MEMBERS OF THE FROZEN BOTTLE: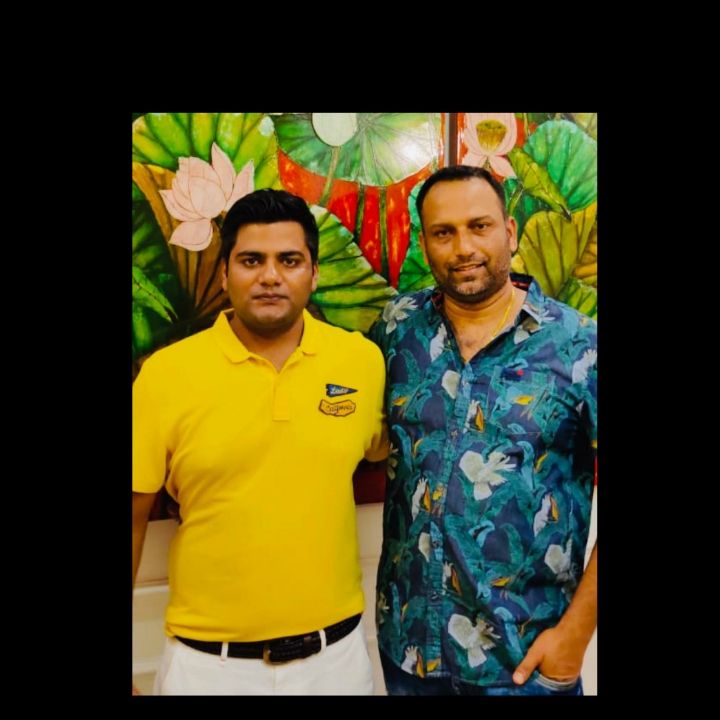 Pranshul Yadav and Arun Suvarna are the 2 co-founders of Frozen Bottle. What started as a team of 2 has now 5 full-time members for their smooth and effective organization.
They started with a clever campaign, called "Shake the Original" in 2017. It began with two 210 sq ft stores in Koramangala. Now the brand has 40 company-owned stores with 60 franchise outlets.
THE STORY BEHIND SUCCESS AND THE IDEA BEHIND THE NAME: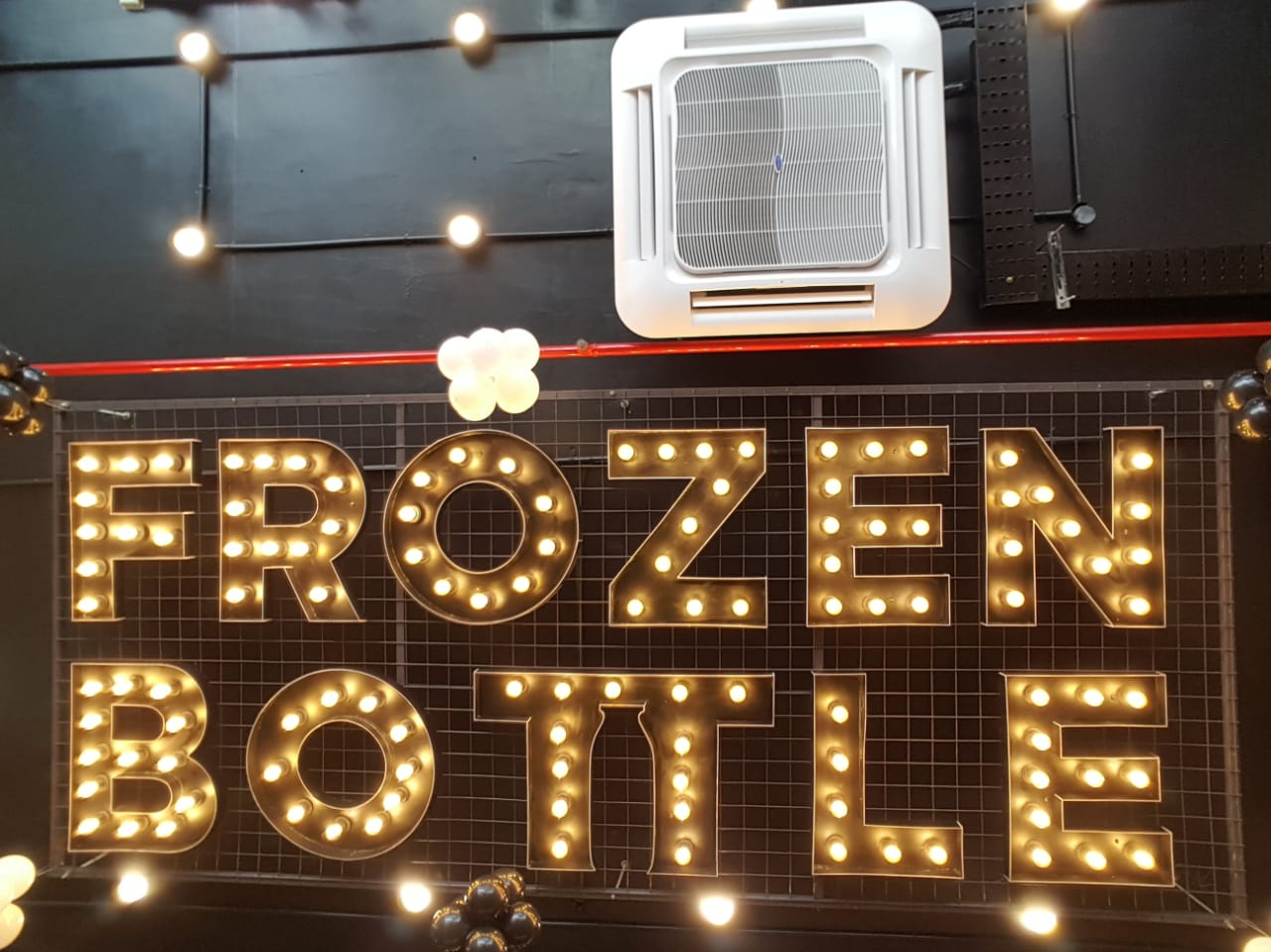 When Pranshul Yadav and Arun Suvarna met through common friends a few years back, who knew that they would team up for an entrepreneurial journey. Pranshul was running his quick-service restaurant (QSR) business when he met Arun who was in real estate. In 2017, they decided to start up with Frozen Bottle, a milkshake and Ice cream dessert brand based in Bengaluru.
Both of them spent eight months researching the subject and came to realize that young India still aspired for global choices, but in ways that made it more affordable and readily available.
They then combined their experiences and sorted the ingredients of their business. They further tied up with an ice cream vendor to ensure quality and consistency. All that was left to do was to make it a brand name.
By the end of 2017, they began to offer to franchise. Frozen Bottle is in 18 cities including Bengaluru, Mumbai, Chennai, Delhi, Pune, Surat, Manipal, Kochi, Coimbatore, etc. The majority of its revenue is earned from online delivery platforms like Uber Eats, Swiggy, Zomato, etc.
The idea behind the name was to bring in the concept of serving milkshake in a frozen bottle as according to them, there is a vast difference in taste between milkshake served in a normal glass bottle and that of a frozen bottle. They also wanted people to experience the difference. So, they kept the name Frozen Bottle.
MOTIVATION TO START THE PLATFORM: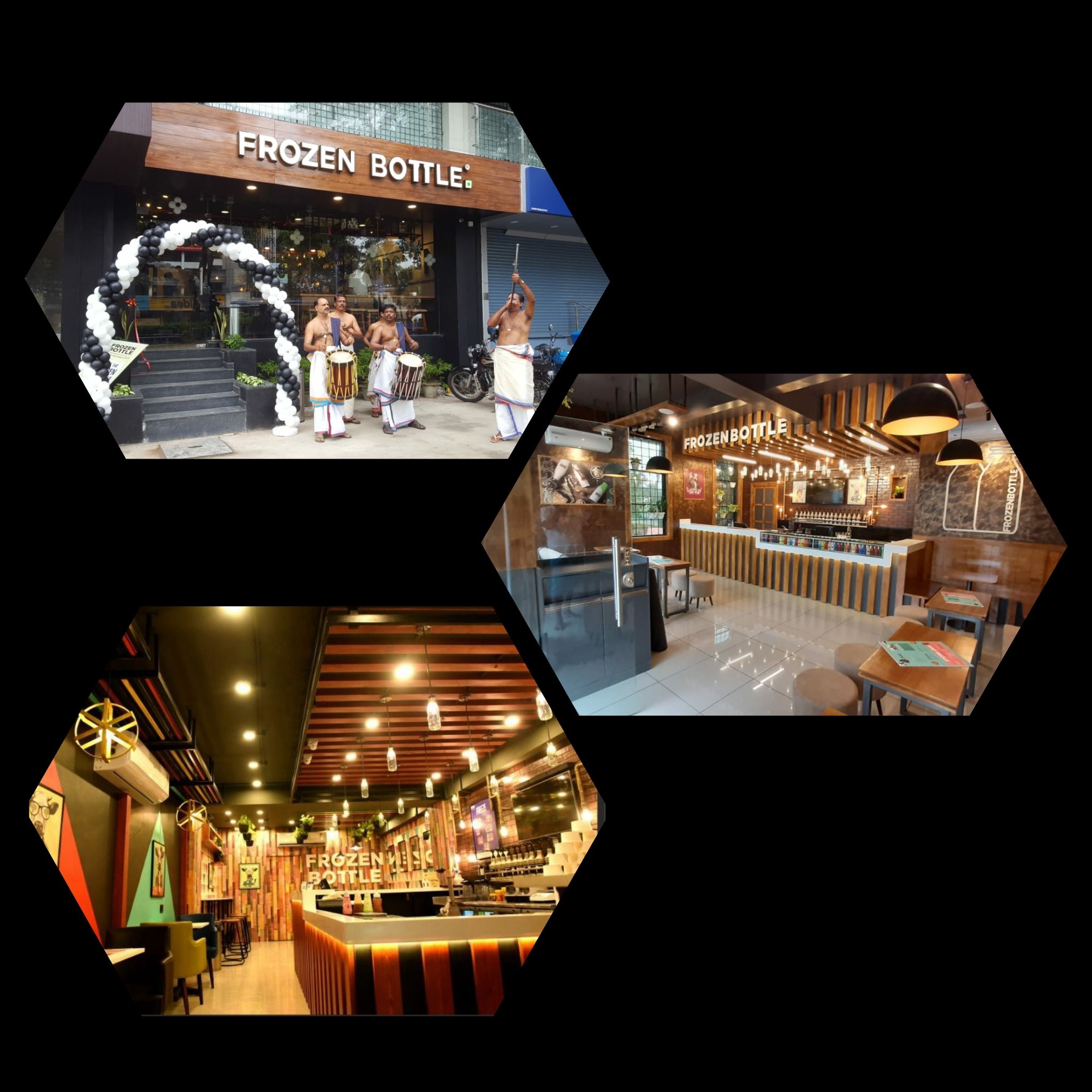 Pranshul had his passion and heart lied in the F&B space. He started a series of franchise outlets of Cream Stone and made it the Number 1 ice cream brand of Bangalore. So, He observed a boom in this segment and with his experience he moved in the same direction wherein, he started with Frozen Bottle: the next big thing in the Dessert space.
ANYTHING AND EVERYTHING ABOUT FROZEN BOTTLE:
"They promise an experience worth remembering and a recall value for all its customers to the good old days."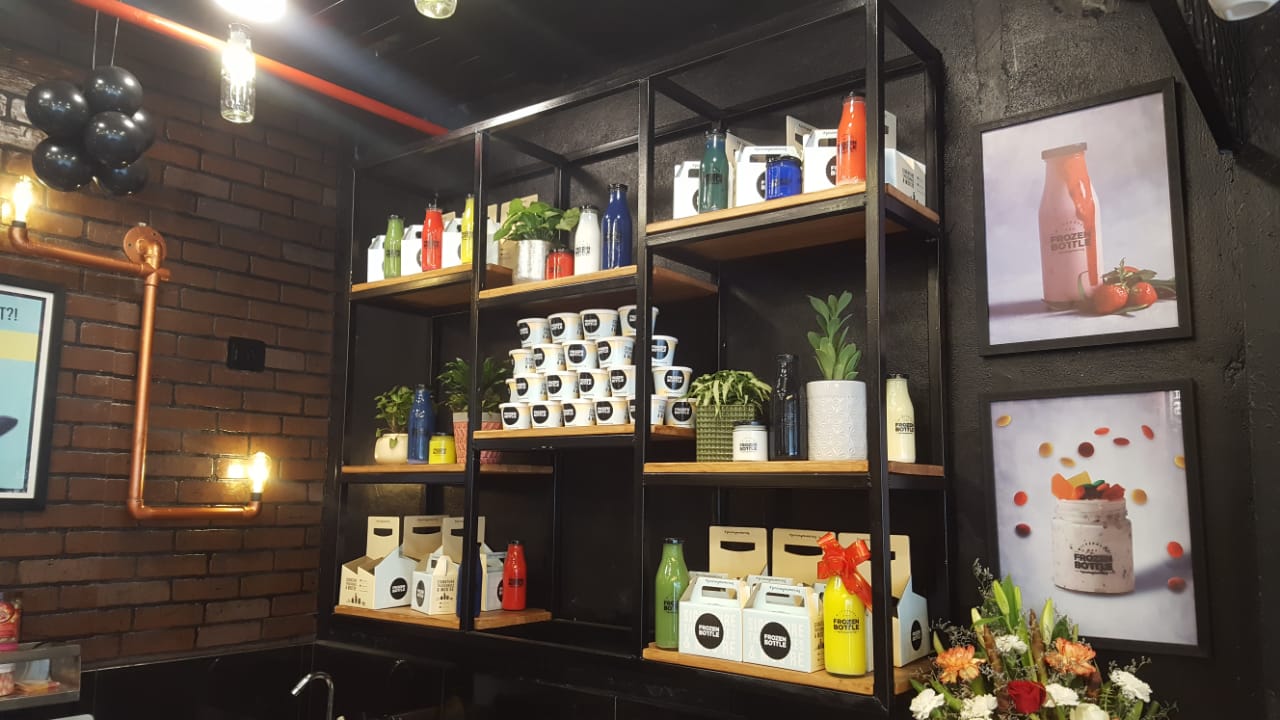 The sole focus since the starting was "to serve memories encapsulated in frozen bottles of delight." They wanted to make every client nostalgic by the taste and of course the outlets that looked so beautiful and unique.
Their first clients were their family, friends, and all the people who passed through the high streets of Kormangala. As people, for the very first time saw something different from Keventers. For the sake of trying People came, tried, and loved it. This is how it all started.
According to the founders, The Unique Selling Proposition (USP) is :
• Ambience
• Quality
• The experience that they sell at the stores
Moreover, The Target Market of Frozen Bottle revolves around Middle Class and the Higher middle class.
WHO ARE YOUR COMPETITORS?
Frozen Bottle is the birth of the 21st century which makes it contemporarily rich and well versed with the youth. As it a wholesome dessert cafe, their competitors vary in every segment, that is, in milkshakes is Keventers, Milkshake Factory, etc while, in the stone ice cream, it is Cream stone, etc.
On the other hand, in waffle segment, they compete with The Belgian Waffle, etc and in the scoop segment, they compete with Natural's, Häagen-Dazs, etc.
STRUGGLES FACED WHILE ESTABLISHING FROZEN BOTTLE:
Every entrepreneur faces challenges, and so did Pranshul and Arun. The major challenges faced by them while establishing their brand in the F&B industry were Manpower that is, staffing and having the right kind of resources.
WHAT IS NEXT IN LINE?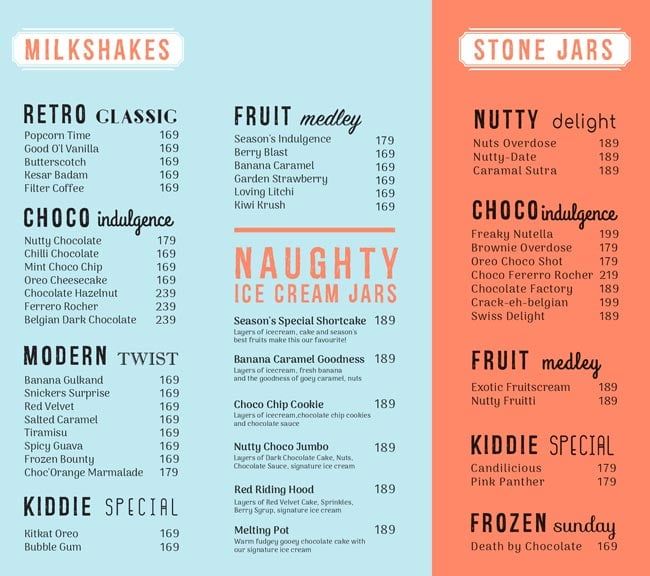 Pranshul and Arun believe in Customer Satisfaction and for that, they keep introducing fancy and exciting desserts for their customers. They started with thick milkshakes and cake jars. Further, they introduced Stone icecream, Scoops, Stick Waffles. As of now, they are soon planning to come up with Waffle Shots and Icecream Pizzas.
MESSAGE FOR THE BUDDING ENTREPRENEURS AND YOUNG INDIA: THE FOUNDERS DESK.
Pranshul & Arun are amongst those young entrepreneurs, who found their passion interest and pursued it. They realized their potential in the F&B industry and with the right effort started their own company.
Follow your Passion and you will find a way. Remember, Always start a business where you have no third party interference and you are independent as a company. Shake it till you make it. Good Luck!
---
--- ---
Related Articles