The future of cinematography in India- In conversation with the woman who created history at Cannes!
Modhura Palit, the first Indian to receive the Angenieux award at Cannes, talks about cinematography
By definition, cinematographers are forward thinkers, foreseeing a production's visuals in intricate detail long before looking through the camera's eyepiece — or at a monitor — on set.
And in staying atop their craft, they also must keep pace with, anticipate and even drive technical advancements that impact how motion pictures are both made and experienced.
Modhura Palit, the first Indian to receive the Angenieux award at Cannes, talks about how much cinematography has evolved over the years, how the future looks like, and her journey so far!
Continue reading to know more about her amazing journey!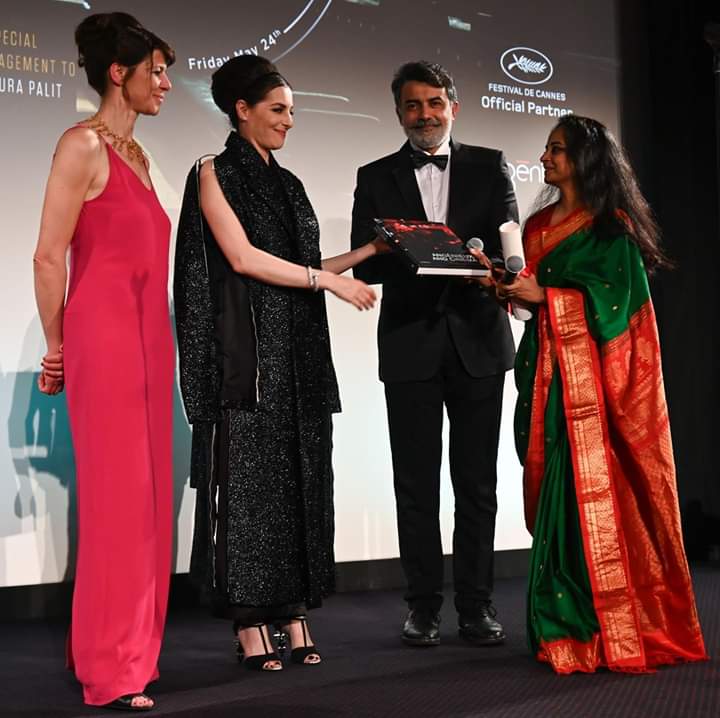 Take us through the journey from St Xaviers to becoming the first Indian to receive the Angénieux Encouragement Award!
It's really really difficult to put this journey into words. It's been a rollercoaster ride. Much of self learning and growth.
From understanding that I love a certain aspect of the filmmaking process to finally receiving a validation of such magnitude, it hasn't been easy. While I was in college, I started getting the hang of things.
Lighting up in that small studio with a handful of lights was a revelation. I didn't even remember which was a baby and which were multi lights. But i fell in love with the process and decided to do this for the rest of my life.
Then in SRFTI (Satyajit Ray Film & Television Institute), a new world opened up. It was crazy.
I realized being a cinematographer is not only about lighting up the space and rolling the camera. A cinematographer needs to know the economics of the shoot, aesthetics, technology, psychology of the whole shoot. It's very physical. It's very mental map. A cinematographer is a leader and a manual labor rolled into one.
And, I kept myself at the process. Trying to learn, unlearn and relearn. And I didn't even understand how in the process Angenieux happened.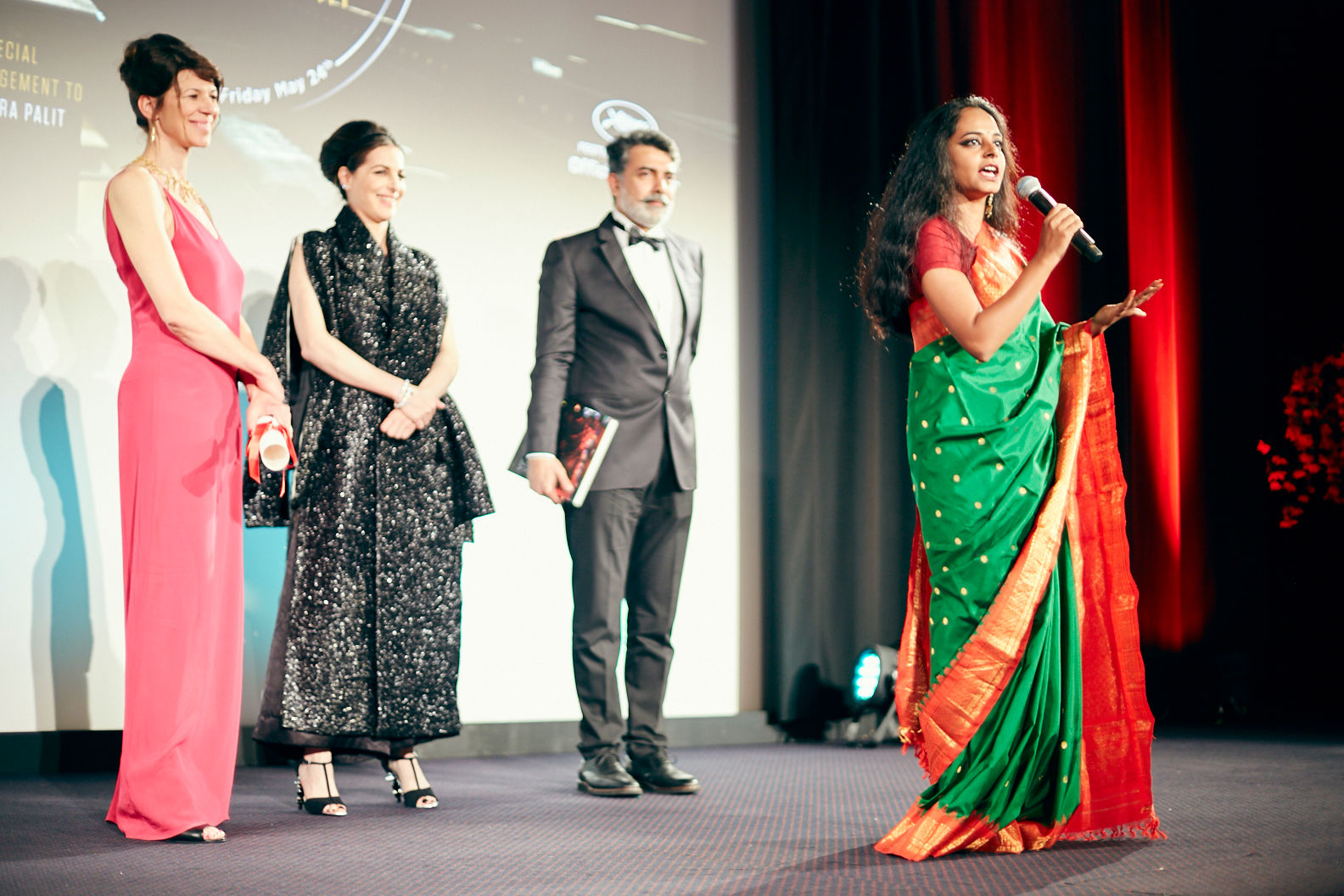 Tell us about that day, 25 May!
It's a blur. Honestly, I was petrified. The award was announced and I walked up into the stage. And that's the moment, I relaxed. I gave my speech. It was impromptu. And people clapped. I said what I had felt from the bottom of my heart.
I think hearing my name being spoken in the same breath as Bruno Delbonnel is something that I can't ever forget. The fact that I sat across to him and spoke at length about his work and he speaking about the little he saw of my work has been the biggest take away.
How have things changed after that day?
People know me now. That's the only change.
And productions think I'm expensive ( unfortunately).
Other than that, it's all quite the same. The change is within me. I feel the need to do better every time. I'm pushed to experiment, and find newer ways to design the visual of a film. To have an international image quality to even the smallest of work that I do.
Because I firmly believe that the visual should try to not tell the audience the economic conditions of the project. The change. if there is any, is completely within myself. To take my work more and more seriously.
In an industry that has been dominated by males, how it feels to be the first Indian to receive the Angénieux Encouragement Award!
The moment we think about males and females, we bring an aspect in the conversation which has no importance to the job whatsoever. It feels good to be recognized when there are so many amazing DPs working in the country. Their gender irrespective.
To be recognized between a crowd of great work, where everyone is trying to make their work, is like a pat in the back. You feel good, rejuvenated, and ready to continue the fight.
Q. How much has the cinematography industry evolved in the past decade?
Globally, it's growing and evolving by leaps and bounds. There'a huge technical advancement that doesn't seem to stop. But, the best part is, suddenly everyone is open to seeing the works from all parts of the globe.
You get to see how cultural understanding changes the vibe and essence of an image. But, there has been a weird homogeneity in the visual storytelling as well. There's a standard style of color and tone in almost every work you see.
Cinematography technology now gives one the freedom to go mobile, have complete control over the image till cc. It has become technically more autonomous but aesthetically homogenized.
Q. Which trends have dominated this industry in 2010s?
OTT platforms are revolutionizing the business of the film industry at the time of a beautiful Cinematography Renaissance and powerful Series Cinema. Cinema is both a global industry and a technological art, so it's only natural that the trends are interweaved in business, technology and culture.
The shift from television, cable and DVDs to the internet is changing cinema both inside and outside the theaters. For the past decade, much of the best of world cinema has been offered in remarkable series, watched on televisions and laptops. Series Cinema has been enabled by the high quality of small screen cinematography, which is giving a cinematic feel and form to episodic content.
It's like shooting an extended feature film. Without any compromise on the look and feel of it. The longer time length makes the series psychological experience more immersive. And the episodic nature makes this lengthy movie more about character than story. Series are creating a new kind of Cinema.
Also, the resolution madness. The cameras are now smaller and the resolution bigger. Images are more mobile and more dynamic. The paradigm shift has been mainly in the sizes if the screen. From theatre, it has majorly come down to laptops and mobile phone.
So, the shooting patterns and shot designs are changed. It has been a decade of massive overhaul in terms of cinematographic ideas. From hyper digital to being having the "film look", the decade has been a transitional one. From analogue to digital to digital trying to ape analogue back again.
Q. Which new trends are expected to dominate this industry in the 2020s?
Screen sizes are going to keep shrinking. Feature length theatrical films looks dim. It'll be the growth of more and more web content and short films.
What is going to be most exciting is to choose between the plethora of formats coming every day to the arena. It's noteworthy that cinematographers can work with a tremendous variety of formats, including negative film and anamorphic, as well as spherical digital.
Contemporary filmmakers are choosing freely from a growing number of tools to tell their stories, and they also feel free to combine different technologies on the same project. Cinematographers have never had such a wide range of available cameras, lenses and formats: film and digital, spherical and anamorphic, Super 16, Super 35, Full Frame, 65.
At the same time, current directors and cinematographers show a desire and willingness to be playful and innovative with the imagery and textures of their films. Though it looks like that film is going to make a glorious comeback. We shall have the beauty of films coming back.
Also, Virtual reality will grow. It's a genre still under experimentation. But it will be quite big in the next decade. Immersive media is definitely on the cards.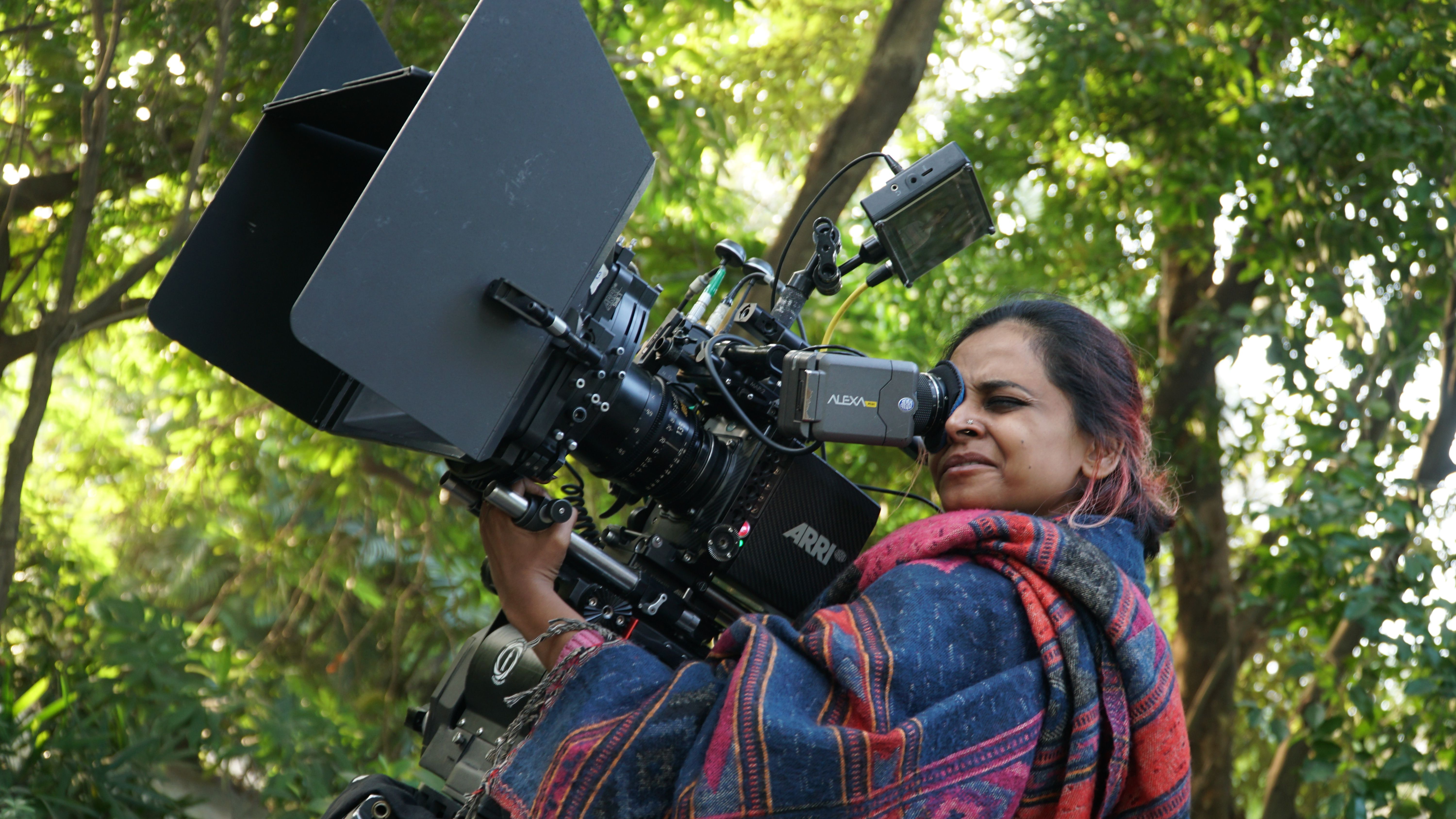 Q. In a country where new problems keeps coming up every second, how does the role of a cinematographer become all the more important?
It's prerogative that a cinematographer becomes the time stamp of the film. Except, of course it'a period piece, the cinematographer should try at least to represent and reflect the times they are in in their visuals. To let the reality creep in a little bit into the frame and let it be a marker. The texture, the tone or the mise en scene. Because, the film is the best record of the times.
Q. What would be your advice to anyone who aspires to be a cinematographer this decade?
This decade or any decade, I would earnestly urge all aspiring cinematographers to take this profession seriously. It has a lot more to do than just holding the camera.
Study. And study seriously.
The field requires a lot of study and that too continuously. Don't have to go to a film school, but go to the films.
Read books. Assist. Observe on sets.
Shoot on manual mode and not auto. Take the job like a job and not a fancy pass time. The industry needs serious technicians. It's a job that is physically and mentally taxing so be prepared. Fall in love with lights. That's the only advice.
---
Ideas are easy, Implementation is Hard, learn from the ones who knows how to start. A Publication by Tealfeed.
--- ---
Related Articles