The future of Digital Marketing in India- in conversation with Rohit Onkar
Hear it from the best in the business!
According to a survey by ET in 2019, Digital advertising was expected to grow at 32per cent CAGR to reach approximately 19,000 Crore by 2020. The data also suggested that digital media spend which was 15per cent that time would shoot up to 24per cent by the end of this year.
With CAGR growth of Video by 38per cent, Display by 36per cent, and Search by 25per cent; all three verticals would be increasing their share in spends by 2020.
Is your organization utilising digital marketing to its fullest?
Which trends would dominate the digital marketing industry?
How you should decide the ideal budget for the purpose of digital marketing?
Rohit Onkar, one of the top digital marketers of India, talks about the past, present, and future of digital marketing in this exclusive interview with CoFoundersTown.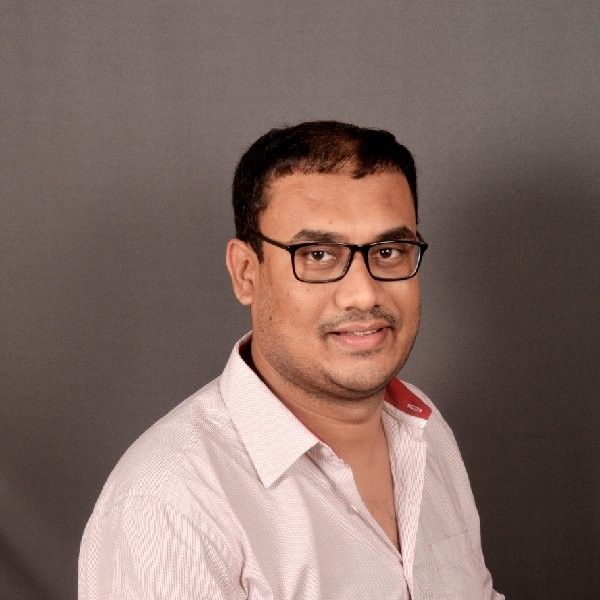 Q. How has the digital marketing industry evolved in the last 5 years (in India)?
A lot. For early-stage businesses (less than 10 years in existence), digital marketing is now the primary source of generating leads, sales and spreading awareness.
Q. What has been the game-changing aspect that worked in the evolution of this industry?
Two aspects have significantly contributed to the evolution of the industry in the last 5 years.
The first one is digital advertising platforms using machine learning and AI to help brands meet their objectives. Automated bid types is an example of this being done extremely well.
Secondly, the emergence of newer platforms like TikTok and Telegram which can be used by almost anyone looking to reach out to a new set of audiences.
Q. What digital marketing trends were pretty much successful last decade but would fade away this decade?
One very significant change that will happen in this decade is the shift from third-party cookies to first-party data.
For most advertisers, who do not have significant first-party data, this would mean two things:
They harness the power of contextual advertising
They get into 2nd party data partnerships to have access to quality data.
Q. What new trends could rule the digital marketing industry this decade?
I strongly believe that voice will become an integral component of how we interact with digital platforms in this decade. I also want to see more regional focussed content as more and more first-time internet users start embracing digital platforms.
Q. With the emergence of influencers on various social media platforms, how has the relevance of digital marketing changed in 2019?
To be honest, the influencer marketing space has become too cluttered.
While influencer marketing has seen a shift from traditional influencer marketing to micro-influencer marketing, I think the area to focus on instead is strong customer and employee advocacy – these two categories should be your influencers.
Q. Google has been prioritizing rich 'visual search' snippets across all their platforms and devices. How is that affecting the digital marketing efforts and how should that be used in a beneficial way?
Google has been doing this for quite some time now. Fundamentally, nothing has changed.
Content is still king – in all formats.
Q. With brands becoming more conscious about enhancing user experience, how does the role of digital marketing become all more crucial for a brand?
With most brands becoming digital-first in their revenue generation activities, it is imperative for digital marketing professionals to focus on User Experience (UX).
A lot of digital assets today are not designed for "Bharat". It is not just about translating content from English to Hindi.
The entire UX needs a lot more for a "Bharat first" digital brand to succeed on digital.
Q. How should an organization go about deciding the ideal budget for its digital marketing purposes?
An organization should always look at customer lifetime value to decide which digital platforms to put money on. Have strict OKRs (objective & key results) in place in terms of CPL (cost per lead), CAC (customer acquisition cost), Conversion Percentages and ATVs (average transaction values).
Feeding this data back into your advertising campaigns to decide the ideal CPM is the Holy Grail for budget allocation.
Q. If you have to explain the importance of Digital Marketing to an organization which is unsure about investing in it, how would you do that?
Any digital marketing activity today influences your top-line revenue growth. How much ever the digital marketing fraternity talks about the sheer opportunity of reaching millions of people over the internet, a business who does not understand the power of digital will only realize it if you can translate all fancy digital marketing metrics into actual business metrics.
Q. If someone wants to make a career in digital marketing, is this an ideal time to do so? Why?
It's always an ideal time to pursue anything, provided you are passionate about it. Having said that, the opportunity in digital marketing is greater in the top and middle of an organization pyramid. The bottom of the pyramid is seeing a reduction in the talent demand and supply gap.
Q. How should someone start making a career in digital marketing? What would be your advice to them?
Get an internship. Get trained. Get a job (even in the broader marketing function) and start moving up the ladder. As you climb the corporate ladder, you will start realizing the dearth of digital talent (and the need for it) existing across most industries, if not all.
---
Ideas are easy, Implementation is Hard, learn from the ones who knows how to start. A Publication by Tealfeed.
--- ---
Related Articles