The future of Food Industry in India
The food processing industry is one of the largest industries in India and is all set to soar heights in the near future.
---
B Kumar Food Consultancy Services Rajkot
---
We must know the existing business, before knowing the future of that business. So, the Food industry in India is one of the Largest Industries in India, and ranked 5th in terms of production, consumption and exports in the financial year 2016.
Some interesting facts about the Indian food industry are:
World's largest producer of Milk.
The second-largest producer of Fruit & vegetables.
The Indian food and grocery market is the world's sixth-largest, with retail contributing 70 per cent of the sales.
Traditional/Authentic food items are being sold, in advance packaging like Khakhra. The Rajkot city of Gujarat alone has more than 200 Khakhra manufacturers.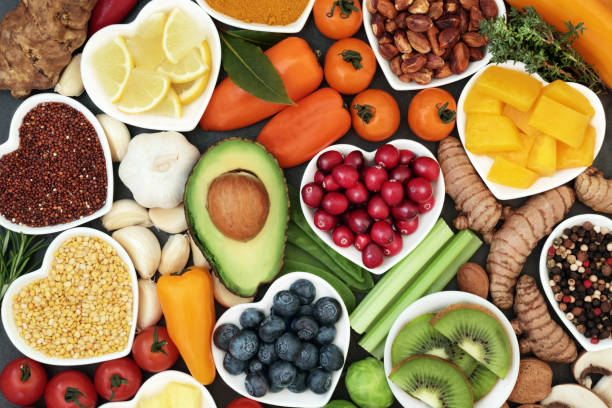 FUTURE OF INDIAN FOOD INDUSTRY
The food processing industry is one of the largest industries in India and is all set to soar heights in the near future. Even, Government of India also knows the Future is too bright for Indian food Industries, as, food has also been one of the largest segments in India's retail sector, which was valued at USD 490 billion in 2013. The Indian food retail market is expected to reach USD 894.98 billion by 2020.
The food processing sector has been growing at the rate of 12 per cent annually, officials said. The entire Indian agriculture value chain is set to change drastically and food processing is going to be one of the main industries of the country in the future, Finance Minister Arun Jaitley said in November 2017. And, we are feeling right as on today.
It's only growing. A lot of western food and beverage giants are already looking to collaborate with Indian companies for their packaged food products. Companies that manufacture full food processing lines are also eying this part of the world. Every year when I visit the trade shows, I see more processed food exhibitors than the previous year. And, Online food ordering business in India is in its nascent stage, but witnessing exponential growth.
The organized food business in India, which is worth USD 48 billion, of which food delivery is valued at USD 15 billion, has a huge potential, and hundreds of new era of food processing will be created, by keeping these all facts.
There is too much potential for a new entrepreneur, who would like to enter in food processing like the following:
FDI POLICY- 100 % FDI under government approval route for, trading, including through e-Commerce for Food Products produced and manufactured in India.
FISCAL INCENTIVE- 100 % Income tax exemption to food processing, units on profits for the first five years of operation and 25 % thereafter for the next 5 years. Pasteurizing, drying, evaporating, etc. machinery used in Dairy Sector is exempted from Excise Duty. Excise duty Refrigerated containers from 12.5% to 6%. Custome duty reduction in cold storage related items in Budget 2016-17.
MEGA FOOD PARK- Government giving grand aid up to 75% on the basis of the general area or a difficult area to set up Mega Food Park.
SPECIAL FUND IN NABARD- To provide loans up to seven years, they have accumulated Rs.2000 crore of the fund to NABARD for food processing units.
Above are the few examples, such hundreds of arrangements are being done by Government to strengthen food Industries in India, thus definitely, the future is very bright.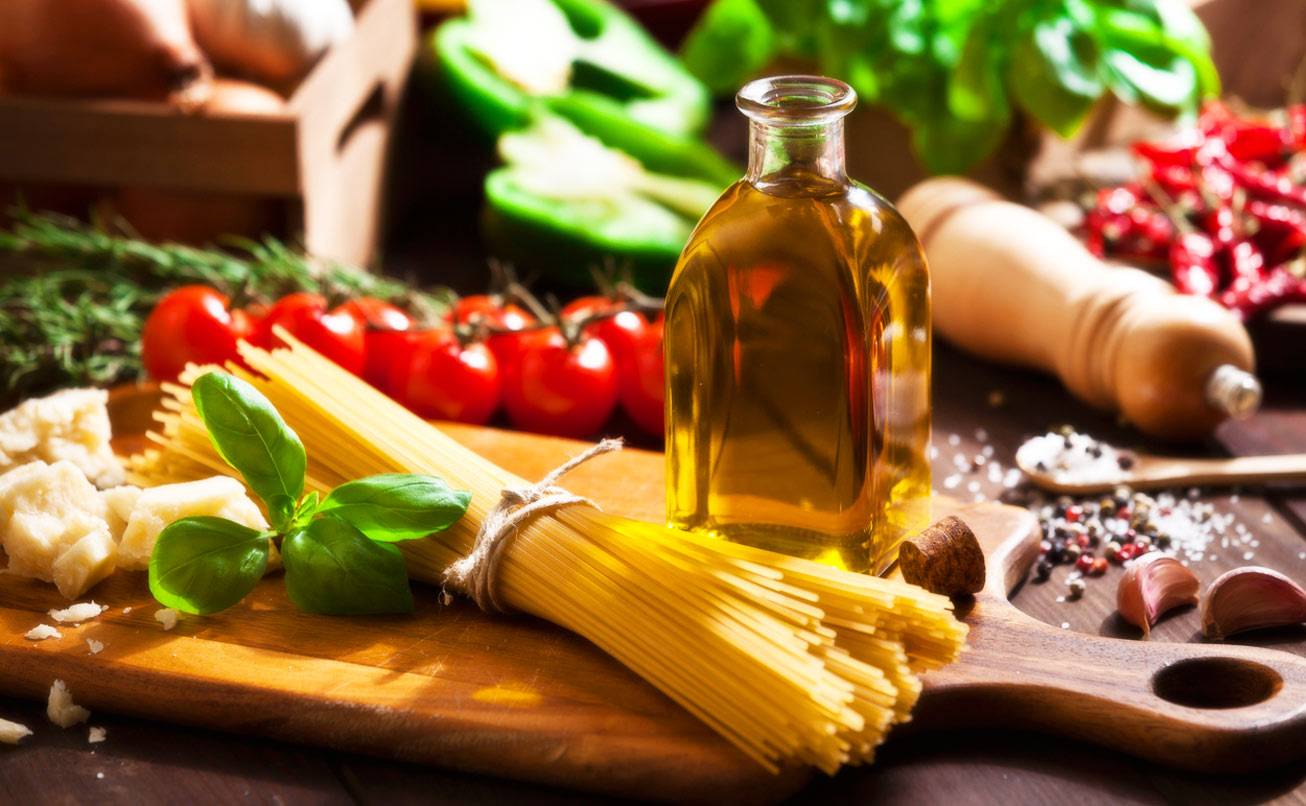 And not only these are the only reason, but the cause behind the bright future of Food Industry is also:
Growing populations and their vast demand for food
Government policies like, 'Make in India', 'Startup India'
Increase in consumers purchasing level/Power.
Access to all branded food materials even at the village level
Changing lifestyle patterns
According to research by the India Brand Equity Foundation, the spending capacity of the Indian middle class is anticipated to double by 2025. With the rise in disposable income and access to credit, the Indian middle class will have a high spending capacity on ready to eat or other food items, which was not the scenario before 10years.
Now, let's see, in which area the future of food manufacturing is more bright. So, any manufacturer, who would like to set up food manufacturing units, he must consider the following SEVEN TYPE OF FOOD PRODUCT'S AREA, before setting up of Food Processing plant:
Ready to eat Food Products: Ready-to-eat food products are being considered as the closest alternative to regular food, which can be consumed any time (such as during breakfast, lunch, or dinner).
The initiatives taken by regulatory authorities, like ongoing promotional efforts undertaken by the Singapore Health Promotional Board to create awareness regarding frozen foods and fish products, are driving the market growth.
Indian Ready to eat food Products like different snacks, healthy snacks( Khakhra etc.) has much future demand, as Global Ready to Eat Food Market is poised to grow at aCAGR of 4.3% by 2024, during the forecast period (2019 – 2024).
The author B.kumar also feeling this situation, by increasing demand of Wheat-based snacks like khakhra which is 100% increased, as many players are coming, and more & more manufacturing plants have been set up by him in recent two years only, which was not in that much of demand before the year 2014. Author B.kumar is the one & only Indian Food consultant who can set up such fully automatic khakhra manufacturing plant.
EDIBLE CUTLERY: We are already feeling in recent years that the government is banning, plastics and some of the disposable food cutlery like Cup, Dish and Spoons, and whatever we are observing in India is just a trailor of Picture which we will see in the next 10 years in India also. For example, the Author B.kumar has alreay many inquiries of Edible Cutlery, like spoon which can be eaten after taking your meal or you can throw it away, so it will be automatically disposed of within 20 days due to the biodegradable status of that cutlery.
While the recently used plastic will take 400 years to disposed of from the earth. And during that 400 years plastic will harm the environment and release many carcinogenic chemicals which is again more harmful for animals and human.
The author B.kumar is already doing two projects one in India and another in Germany to set up a manufacturing plant to make Edible spoon in different flavours, these spoons are healthy food items which have more fibres and tasty flavorful food, means whosoever will set up the plant right now, who will be king of future.
Existing customers of that edible cutlery are in US, UK most of the EU. The existing plant set up will not be able to fulfil recent requirements of these items, so in the near future again it will more demandable.
Algae: We were used to making Spirulina algae 350mg capsule's in the year 1994 at Dabur India Limited, and it was having huge demands for nutritional values, it's one of the super food also. And even today people are more aware of these super foods.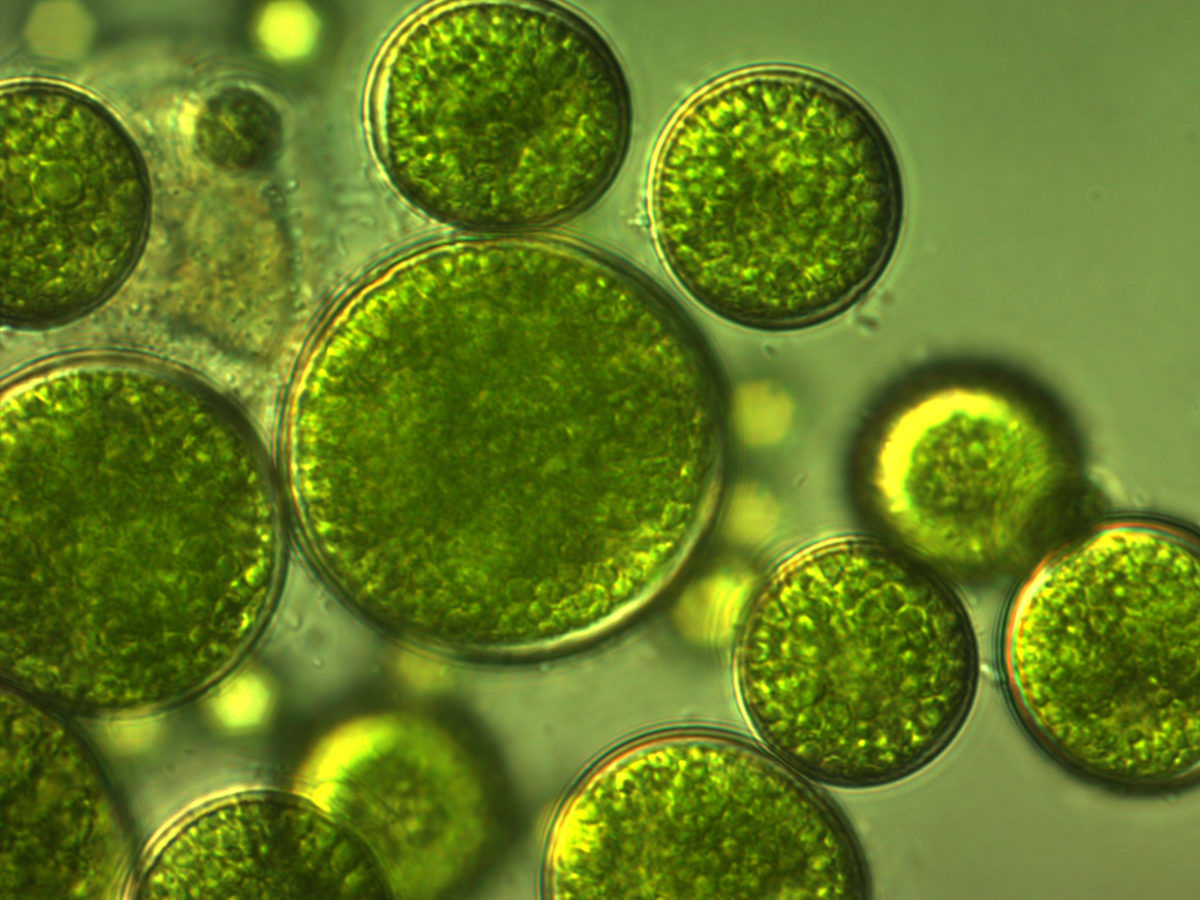 So, in future the demand will be more & more of such algae, so food manufacturers can think to make food products from these Algae like Spirulina in the form of Protein bar, Healthy high protein powder, Capsule, Khakhra, Thepla (Spicy Flate bread-Typical Gujarati daily food) and many more items, even fortified food may be made using this alga. So, many items manufacturing plant could be possible, even like farming of this alga, which has huge demand as an export field.
A more recent study found that some species of algae contained lots of omega 3 fatty acids, as well as other fatty acids that could promote good heart health.
You might know someone who's already eaten algae. Soylent included algal flour in their meal replacement beverages. The algae were subsequently blamed for a slew of gastrointestinal problems in consumers, so Soylent took the questionable ingredient out.
Bloomberg reports that products by TerraVia, Soylent's algae provider, have made people sick as well. But this probably won't be the end of algae, since TerraVia denies their flour as the culprit and Soylent's newest products still contain algae-based oil.
Lab-grown Meat: The World Health Organization classified processed meat as being carcinogenic to humans, and has drawn a link between meat consumption and antibiotic-resistant bacteria in humans.
Additionally, the animal agriculture industry produces more emissions than all transport combined and is responsible for 91% of deforestation in the Amazon and at least 51% of global greenhouse gas emissions. Thus instead of real meat, the future of Artificially grown meat will be high in Non-veg. industry.
So, anyone who enters in this area, he might be a leader in future due to the growing demand for such products. Life3 Biotech, based in Singapore itself, is also producing meat alternatives that are based on legume and vegetable extracts.
However, founder Ricky Lin says he wants his product to be seen as an ingredient, rather than a substitute. "If someone is a big meat eater, it's hard to tell them to stop eating it completely. Rather, we want to suggest they slowly try incorporating plant-based alternatives into their meals and get the nutrients and proteins from them. Slowly they will realize that meat isn't necessary," he said.
Full meal replacement Powder or Another form: Aiming to replace every meal, 'Soylent' gives you all the nutrition that you need in one convenient shape. Instead of using effort to think about and cook meals, you can just make a Soylent smoothie.
The Soylent powder provides everything your body needs to survive and thrive according to Soylent CEO Rob Rhinehart. Rhinehart experimented on himself with the powder in order to ensure that it could be used. For three months, Rhinehart lived exclusively off Soylent. In the end, his health metrics remained within healthy levels.
Each serving of powder contains no toxins, no carcinogens and no allergens. In addition, every ingredient in Soylent is FDA-approved. Those worried about allergens, heartburn and other problems can use Soylent as a safe substitute for food. By using such Ingredients, the consumption of such products could be increased due to the following reasons:
The high economic growth of India, but have no time, so people can spend money on this matter and earn more money by saving time by using such things.
All health conscious persons who are increasing day by day want to take such a meal that can give them all nutrient like Proteins, carbohydrates and vitamins.
You just assume that 10 years past people are not that much crazy to decrease weight. But today, such products could be targeted towards them by proper advertisement.
Organic Food: With Indian Organic Food industry growing in double-digit during 2013- 2017, it would not be wrong to say that the industry will perform well in 2020 onwards. There are many factors that have contributed to this growth until now.
Firstly, growth in the e-commerce sector has acted like a facilitator for the organic food industry to reach out to the potential consumers in Tier II and Tier III cities. Secondly, with free/low-cost access to the Internet, more and more people are getting to learn about the benefits of organic food. Therefore, the demand has gone up during 2018. Lastly, the industry landscape is becoming competitive with more and more players entering the industry.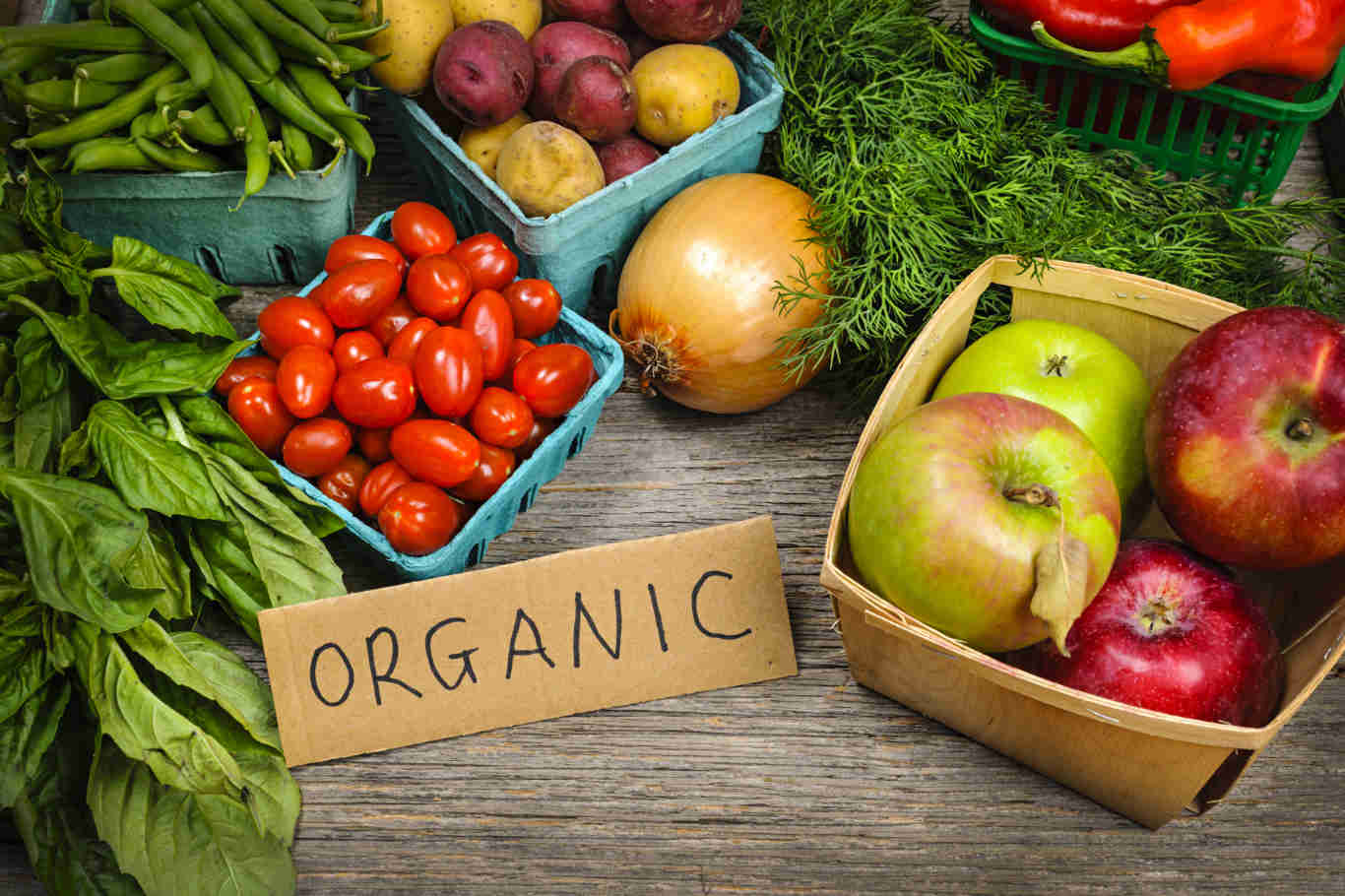 Going by the trend in 2018, the organic food industry in 2019 will grow at a good pace. Here are a few factors that will accelerate the growth of the organic food Industries.
Roti/Chapati(Indian Flat Bread):You would be wondering that the Author Mr.Kumar has already completed such Two projects in India, and getting frequent inquiry from abroad as well as India to set up manufacturing plant to make nutritious Roti, which must be soft and stable from 24hours to 45days, and packed in 3Nos. to 10Nos. per packets.
The packets may vary from Normal packaging to Laminated packaging or even Sterilised packaging. As the consumption of Roti in India is very much even some are thinking to export also. This would be a Professional approach to the conventional product. You just find one following real survey example:
Only Pune city has 1.4Crore chapati consumption per day, and let's understand how?
The population of Pune City=70Lac.
Targeted customer is 40% of 70Lac=28Lac people will consume our Chapati.
Per person chapati consumption =5Nos.
So, Pune city consumption will be 5X28=1.4Crore consumption.
Such 20 city are in India =20*1.4Crore=28Crore chapati per Day consumption.
If you go through the above survey than the unexpected business can be created, as Author's Two Manufacturing plant is already producing Chapati per day.
In this business, there is a lot of scope in variety like gluten-free Chapati etc.
---
Created by
B Kumar Food Consultancy Services Rajkot
Food Consultant to make Food Manufacturing plant and recipe Provider.Having 27 years of experience Khakhra(Roasted dry tortila/Wheat Crackers),Papad(White lentil crackers),Rice papad and Appalam,Fruit Juices,Namkeen and Potato Wafers,Dry Bhakhari & Thepla(Semi fried spicy tortilla) seasoning.
--- ---
Related Articles