Future of journalism and digital news- in conversation with Barnali Sinha
Barnali Pal Sinha, the editor at Latin Times, talks about the future of journalism and the role of an editor
The way people access news and information is changing. We aren't as loyal as we used to be and one source of news from our favourite national newspaper simply doesn't make the cut.
Social media newsfeeds ensure all our interests are noted and catered to, delivering a constant and personalised stream of news stories as we interact with friends, family, and colleagues.
Barnali Pal Sinha, an editor at Latin Times, talks about the future of journalism, the evolution of digital content, and the role of an editor in this technological era. Continue reading to find out more!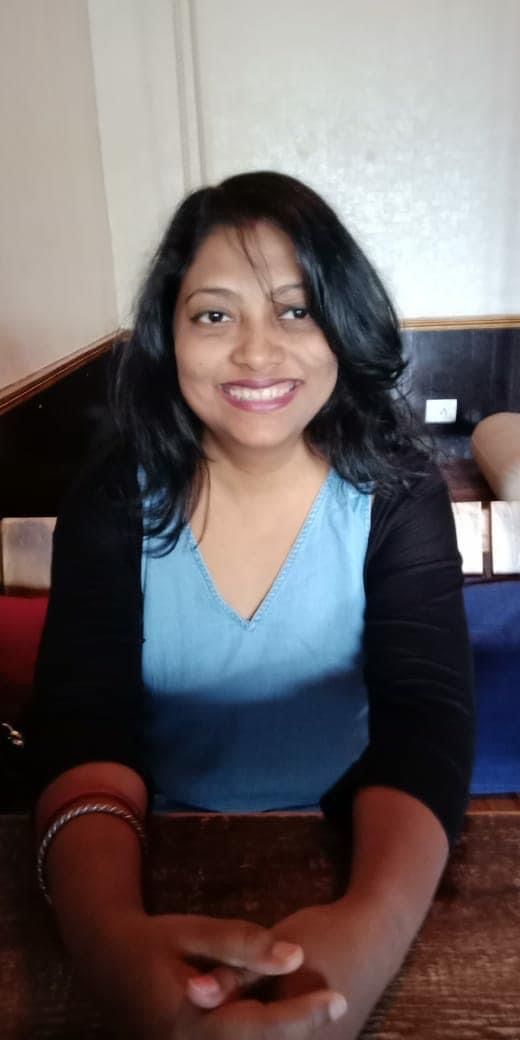 Q. How much has journalism evolved in the last decade and how big a role has technology played in it?
Trust in journalism has been affected in the last decade due to social and political disruptions. It also led to attacks on independent media in many countries.
With disruptions of mobile and social media technology, the attention of readers has been fragmented, which has ruined advertising-based business models, and weakened the role of journalists.
However, technology has made it possible for journalists to tell engaging stories and directly connect with their target audience and communities through social media platforms such as Twitter, Facebook, Instagram, YouTube, etc.
Q. How has the Internet affected print journalism? How much relevant is print journalism in this digital era?
With the advent of the Internet, readers have access to news on their mobile phones, through apps and their PCs. Online journalism communicates news to the readers quickly and hence traditional newspapers have become outdated in terms of timely news coverage.
However, newspapers still continue to sell as readers love to read in-depth news, follow-up news, as well as for opinion, analysis, long-form narratives and infographics.
Q. The amount of time and resources that's being invested in online journalism just keeps on increasing by every passing year. However, the revenue factor always keeps any sort of business on their toes. To what extent you feel this pressure to turn a profit resulted in questionable advertising and marketing efforts and a lack of focus on quality journalism?
Decisions made in the business-side of operations definitely threaten the quality of journalism because the advertising and marketing executives don't have an idea what goes into producing quality content or how things operate in the editorial side.
Notwithstanding, revenue and profit, readers are still willing to pay for quality journalism.
Q. What are some of the major challenges online journalism is facing right now?
The challenge is how to shape content to engage the audience/readers. Besides, getting the facts right and communicating them well to readers. Fake news or misinformation is prevalent thanks to social media.
Q. With technology evolving at a greater speed than ever, what according to you, is the future of online journalism?
Thanks to journalists adapting to various formats of digital media, news has become more accessible, engaging and interactive as well as timely. Besides, more marginalised voices can be heard with more point of views. In this environment, independent professional journalism will be more important than ever.
It will help people understand the major challenges and opportunities that we face on a day to day basis covering various issues. And, lastly, it will only change communication for the better.
Q. How does your day-to-day life at work looks like? What's the most challenging part of being an editor?
Being an editor means being on top of the news. Assigning important news like Breaking News, Viral News, Political News, Entertainment, Technology, Sports, daily to the team to be featured in the edition is of prime importance.
Make sure that no important news is missed is a part and parcel of the job. As editors and journalists, we have to constantly evolve ourselves and also revamp the way we gather and disseminate news.
Q. Is there anything called quality content in the present context? If yes, how would you define that? If no, how do you go about deciding what content goes where?
For online news portals like ours, the stress is on quality content. Having original content helps search engines to recognise the site and in turn for the site to gain exposure and increase its ranking. Google blacklists sites that duplicate content.
However, many times we essentially also rewrite content from major news sites, so that we don't miss important developments. And, in such cases, to avoid fake news, it becomes imperative for us to fact check the content as well as double-check our sources.
Q. How is the role of editor currently different from what it used to be some years ago?
Online editors have to track the results of the content published. They gather data on most read and popular content, and are expected to use the data to create content that readers want.
They also need to have a deeper understanding of how a website works, including the content management platform, HTML, search engine optimization (SEO), and also photo and video editing.
Print editors don't get to know what articles are the most popular within the publication. Their role involves assigning stories to reporters/writers, allocating space for articles, photographs, advertisements, and determining which of these stories will run in each edition.
He or she also liaises with the sub-editors (desk) and photographers, and decides the priority and importance of news articles. He/she is constantly in touch with the correspondents to get updated news coverage. Once a copy comes in, he/she also reviews it and ensures that the tone of voice is maintained.
Q. While technology has been a revolutionising factor, the increasing number of fake news is presenting a challenge to publishing teams all across the globe. According to you, what could be an ideal way to combat this problem through human curation?
With the changing times, the way we access information is also changing. Our social media newsfeeds like Twitter, LinkedIn, YouTube, ensure our daily dose of news.
Artificial Intelligence uses a series of algorithms to determine what content appears in our Twitter, Facebook and Google newsfeed. Here the algorithm becomes like an editor and the top stories are based on the algorithm's ranking of the news which receive the most hits.
In short, issues that drive engagement on social media are in focus. But the question that arises is the authenticity or credibility of the news that we receive on our feed.
To combat fake news, editors need to make sure they use credible sources, that writers research their content and they do a fact check besides presenting a balanced perspective of issues before any news is published.
Q. What's that one thing about being a journalist no one talks about?
As a modern-day journalist, you have to be a jack-of-all-trades otherwise you are nowhere. The profession doesn't pay great, but you are in it for the love of news. You have to be prepared to work odd hours. No college or teacher can prepare you for industry till the time you are thrown into the newsroom.
Q. What would you advice someone who would want to make a career in online journalism?
Don't be afraid of low-pay at the beginning. Unless you get into an online newsroom, you won't learn to swim! You need to be a good listener, talk and interview people, be assertive, write original/exclusive stories.
You should have strong written and verbal communication skills. You should be able to write, edit and proofread your own copies. Use simple and lucid language to express yourself clearly and logically.
You should additionally be a critical thinker, analyze data, sort through a lot of information quickly and accurately and have a basic understanding of SEO.
---
Ideas are easy, Implementation is Hard, learn from the ones who knows how to start. A Publication by Tealfeed.
--- ---
Related Articles