Working in digital media takes a lot of grit to ensure that the principles are not compromised: Shweta Kothari
Shweta Kothari, who has previously worked with NDTV and CNBC-TV18, talks about online journalism
How has the Internet affected print journalism?
How to tackle the problem of fake news?
What is the future of online journalism?
Shweta Kothari, who currently works as a Managing Editor at a leading digital publishing firm and has previously worked with NDTV and CNBC-TV18, shares her thoughts about the evolving digital media industry and talks about the future of digital journalism!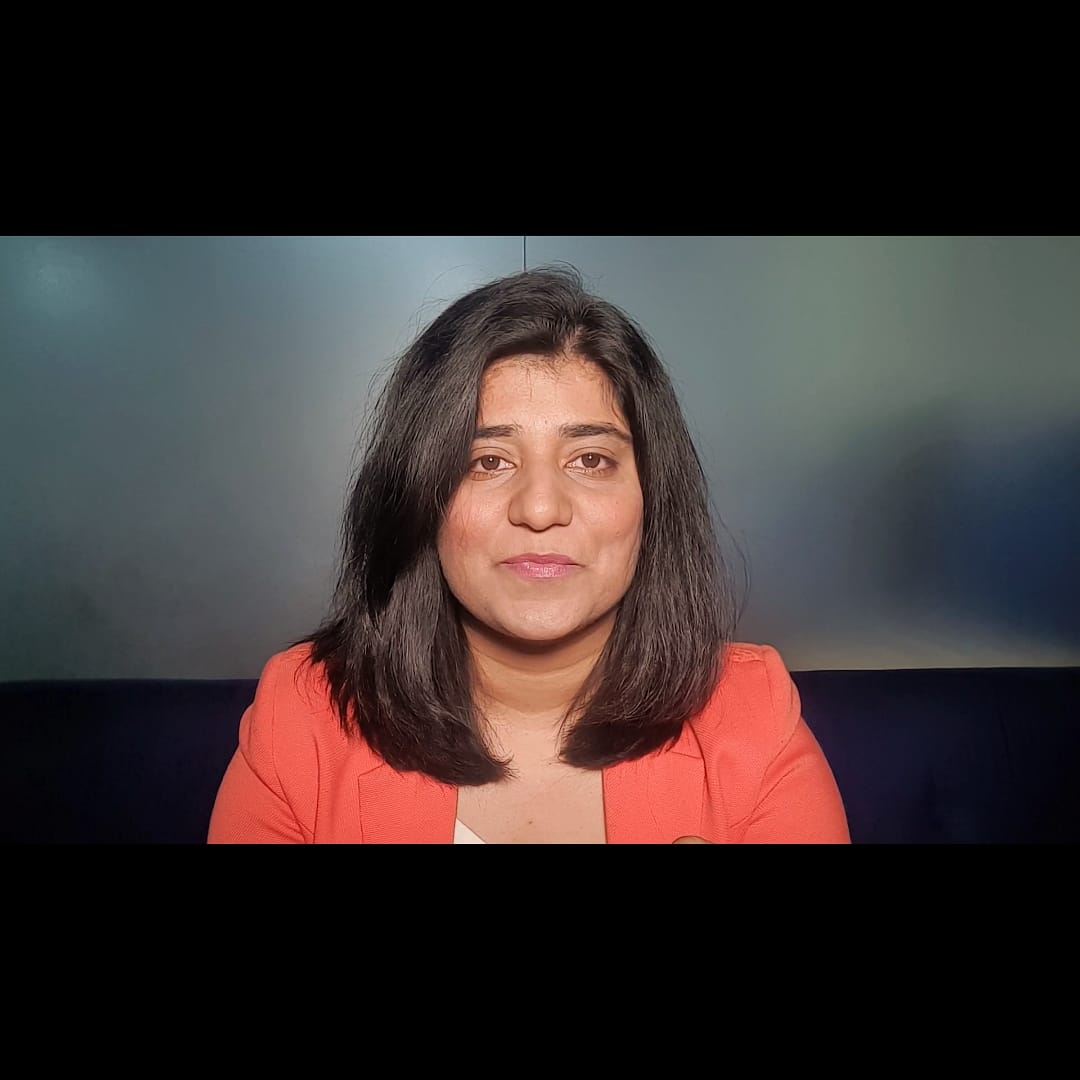 Q. How much has journalism evolved in the last decade and how big a role has technology played in it?
The impact of technology on journalism is unprecedented and unforeseen. At the start of the last decade, TV news was at its full force and digital was picking up. Little did anyone foresee that news media will become digital-first in years to come and the technology will be at the centre of it. It was difficult to imagine social media's role in journalism, today it is difficult to imagine journalism without social media.
News today can be collected, processed and delivered from any corner of the world. One need not have to buy expensive equipment anymore. A phone, working internet and access to social media is all you need. A decade back, this was unimaginable. To be a journalist one needed to be a part of a multi-million dollar industry and be trained in sophisticated equipment.
Technology has made journalism easy to profess, practise and disseminate.
Q. How has the Internet affected print journalism? How much relevant is print journalism in this digital era?
As a student of journalism, I extensively heard and read about the inevitable death of print journalism in years to come. It hasn't happened in the last 25 years since the advent of TV news, or the last 12 years of digital, it is unlikely to happen in the future.
The circulation and growth, however, have undoubtedly taken a hit. With the increased convergence of roles and departments, there have been layoff and organizations have shrunk in sizes. Several dailies have also closed or have reduced their frequency.
However, an average day for a common man still starts with reading newspapers for their dose of local and national news. It is bound to remain the same in the coming years.
Even TV and Digital media journalist's go-to source for a lead on stories is newspapers. It is the most trusted source of information and has deeper penetration than any news channel or digital platform. Print has retained its relevance amid the tide of change and it is here to stay.
Q. The amount of time and resources that are being invested in online journalism just keeps on increasing with every passing year. However, the revenue factor always keeps any sort of business on its toes. To what extent you feel this pressure to turn a profit resulted in questionable advertising and marketing efforts and a lack of focus on quality journalism?
I continue to manage a newsroom with the philosophy that journalism comes before business. In the process, I have let go of stories that could bring potential business and have done stories that could harm business prospects. I have been clear that business is a function of journalism, not vice versa. This has helped to keep a lid on the pressure.
But one needs to be in business, to do the business. Therefore questionable branding and marketing efforts or associating with a brand that does not fall in line with the modus operandi of a company is a common practice. I will not paint a rosy picture of working in or sustaining a digital media business. It is a tough job, it takes a lot of grit to ensure that the principles are not compromised.
Lack of focus on quality journalism is a concern that I have tried to address, but not without fail. A real challenge with working in digital is the lack of appropriate funds, investments and resources to get stories that are happening on the ground. The pinch is felt in the absence of reporters and the quality of content.
But the effort is to continually improvise, do the best we can remotely and exploit digital space to its fullest capacity. Give meaningful content and build a meaningful relationship with the audience.
Q. What are some of the major challenges online journalism is facing right now?
The biggest challenge in front of online media today in the form of revenue generation. Digital despite its growing popularity has been limping in absence of steady revenue sources. Income generated through social media has taken a hit, advertising budgets have dried up and the market is at an all-time low. The digital media space has taken its fair share of a hit during the pandemic.
But even before the coronavirus outbreak, income generation has been a major challenge, faced by both digital media and legacy media. Both have done their bit to explore all other sources of revenue such as native advertising and focus on branded content operations.
Another major challenge that online journalism face is the lack of credibility. There has been an influx of small and hyperlocal organisations that start-up as Facebook Page.
These organisations are sometimes run by people who come with little to no experience of media. Many of these websites/pages are often accused of misleading the public disseminating wrong information and spreading fake news. So the credibility of the entire online digital space takes a beating.
Q. With technology evolving at a greater speed than ever, what according to you, is the future of online journalism?
The future of journalism is online. There is going to be an onslaught of digital media platforms in the near future as the space is still unsaturated in India. The focus now is on videos over text and visuals over writeups. Every organisation is trying to tap into the online space.
Technology has made it possible for journalism in online digital space to function with limited resources. All that one needs today is a mobile phone and a laptop and you're good to go.
A person can start a Media company sitting in a cafe with a Facebook page as their Minimum Viable Product (MVP) and can later expand into other social media sites such as Instagram and YouTube.
Q. How does your day-to-day life at work looks like? What's the most challenging part of being an editor?
I am surrounded by people I admire throughout the day. My day starts with scouring newspapers for the news that I missed and the news that I can pursue. Next comes the editorial meeting where the entire team comes together to discuss the editorial agenda for the day.
We debate, analyse and finalize all the stories that can be pursued. Keeping in view the limited resources in hand, we are choosy in the stories we do and if it's a story that we do, it has to be in the public interest.
Throughout the day I hop around one table to another trying to help my team members. From editing copies to recording videos, on an average day, I end up reading more news than I can recall. But that is exactly is what I want to do and I am doing what I am passionate about, each day.
The most challenging part of course is to ensure that everything that is sent out as output is error-free and accurate.
Living in the digital world means there is an urgency to put out the news, at the same time there are very limited ways of confirming a news piece, so we end up believing the news that is either shared by news agencies or has been widely reported. Sometimes that can turn out to be false too and it presents a major challenge to digital journalists.
Q. Is there anything called quality content in the present context? If yes, how would you define that? If no, how do you go about deciding what content goes where?
Quality content provides insight to an audience on a topic of relevance. One that helps a reader gain a better understanding of an existing issue or development. One that is easy to comprehend and easy to digest.
One that matters to its audience and adds to their understanding. All these are essential characteristics of quality content. Borrowing from the wisdom of an editor who once told me, in journalism content is the king and quality content is the cornerstone of good journalism.
Q. While technology has been a revolutionising factor, the increasing number of fake news is presenting a challenge to publishing teams all across the globe. According to you, what could be an ideal way to combat this problem through human curation?
Fake news is the single biggest challenge for civil society today. It is a problem faced not just by journalists, but has a human cost to it. People are dying every day due to the onslaught of fake news. It has bombarded family groups, social media sites and personal messages.
The ideal solution to the fake news problem lies in greater awareness and participation.
We must take it upon ourselves to question every fact, every statement, every picture that is bound to arouse strong emotions. Every person, starting from young students, should be equipped with tools used for a fact check. We must equip our youngsters with a scientific temperament -- to question, reason and debate. This could be the start of a strong foundation for a fact check mindset.
Remember fake news is a byproduct of the development and penetration of technology. It is an uncomfortable reality that we must learn to live with it and fight every day.
Q. What's that one think about being a journalist no one talks about?
The hostility we face. As a journalist, you are constantly hated, criticized and called names. We are told from the very beginning to get accustomed to the negativity and the bashing, to build a thick skin. Newcomers are told to take it lightly and not complain.
We believe that it's a part of our job, to be criticized for what we do and so we take criticism in good faith. Many veteran journalists don't speak about the trolling and harassment since they do not want to be the news and wish to work quietly.
Many young journalists, however, are unable to take the pressure of it. It affects their mental health and eventually pushes them to an alternative career path.
Unfortunately, there is a culture of silence in media. People who speak for others are often unable to speak for themselves and that is the dark side of the media industry.
Q. What would you advise someone who would want to make a career in online journalism?
My advice to every budding journalist would be to take online space seriously. Digital media allows you to function with limited resources and interference, as compared to TV space. But digital also requires you to be multifarious and versatile.
You are expected to know how to write, shoot a video, develop a script. Basically, anything and everything. Develop your skills accordingly and be ready to take up a host of challenges.
---
Ideas are easy, Implementation is Hard, learn from the ones who knows how to start. A Publication by Tealfeed.
--- ---
Related Articles