My Generation's Way Of Shopping: Thrift Stores
Let's pop some tags
Thrift stores are back baby and they're booming more than ever! Second-hand shopping — once stigmatized and looked down upon — had been on the rise for much of the past decade, particularly with Millennial and Generation Z shoppers.
But like a mother yanking a lollipop out of her toddler's mouth, Covid-19 smashed into the entire industry instigating a brief, but brutal hiatus. As businesses begin to reopen, thrift shops now look to strike back with a mighty vengeance.
"Price, even Walmart-type stores can't match thrift shop prices,"said Nick Lapiska, 23, thrift shop connoisseur and eCommerce specialist who believes he's narrowed down what attracts customers to thrifting.
"Quality, a lot of the clothes I'll find at thrift stores are lightly worn, name brand items that are going to last, Lapiska continued. "And uniqueness; I can find one-of-a-kind pieces at a thrift shop that I wouldn't be able to find at a standard clothes shop… The uniqueness also makes every trip different, which makes it more fun to go."
Today thrift shopping is a $17 billion dollar industry, and Millennials and Generation Z are mostly to thank. These two generations shop the most at thrift stores, and that's because they desire to have something more "authentic."
That means turning away from by-the-numbers corporate stores like Sears — who's impending doom seems even sooner due to Covid-19 — and instead looking for something that gives the wearer some "uniqueness," as Lapiska mentioned.
According to Stackia's 2017 Consumer Report, 90 percent of Millennials, and 85 percent of Generation Z rate "authenticity" as something they pay attention to when shopping.
In an era where self expression has become more important than ever, younger generations prioritize distinguishing themselves from the rest. Authenticity is the game that thrift shops have set-up and played for decades now.
Wow! That's Unusual
Hoarders and thrift shopping gurus that wish to travel to Heaven on Earth, need not look any further than "Wow! That's Unusual" in Suffern, New York. The shop is packed with original Beatles artwork, clothing ripped straight off of flower children and hippies, and tucked into every shelf are dozens of vinyl gems.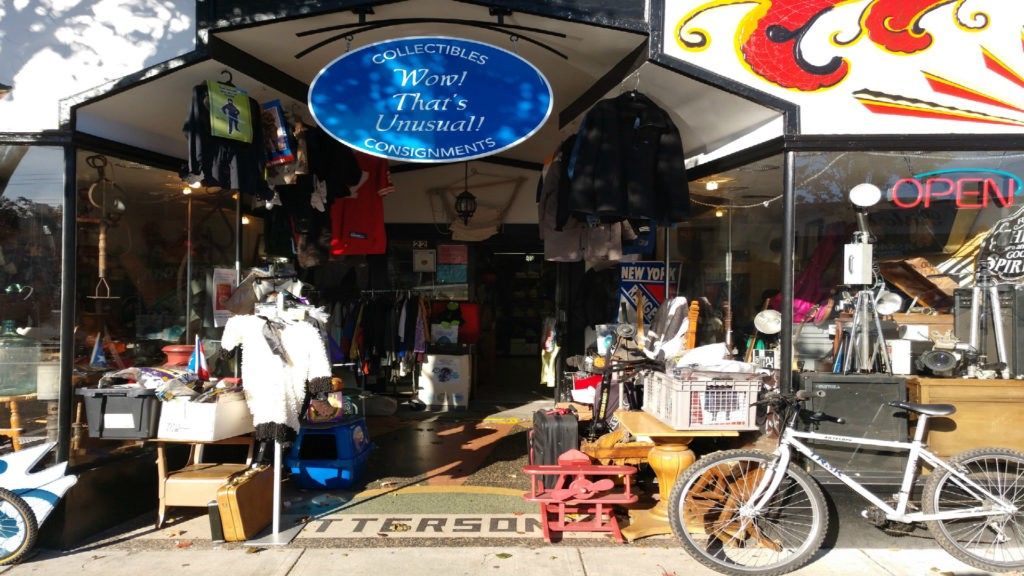 "Wow! That's Unusual," located in Suffern, NY
The owner of the Wow! That's Unusual, Steve Kaufman, who brought his thrift store to Suffern 9 years ago, began to take his hobby of collecting much more seriously after losing his job.
"When I first started business, it was more people in their late 20s. Now, my customer base ranges from ages 10-90," Kaufman said.
"There's something for everybody here and some of the kids are really fascinated with the history of this stuff," Kaufman said. "I think part of what makes this place is the story behind the pieces and the fact that we can explain the stories to people."
Kaufman's iconic shop is indeed a time machine. Every piece has a story — whether it's the 60's nude troll toys falling off the cabinets, N64's and NES consoles ready to be powered on or a Barry Sanders poster that surely made my dad gush as a kid — truly something for everyone.
Thrift shop owners like Kaufman despise those meticulous retail stores that reek of sweat-shop produced material. Especially when three or four thrift shops in a neighborhood can provide enough intrigue and joy for a lifetime; with items that quite literally span multiple lifetimes.
Kaufman thinks people are finally sobering up to retail's facsimile of products and are fed-up with chain-stores entirely.
"That's all made in China crap! People want something that's got some feel to it, some life and that's what you see here," Kaufman said. "There's a second life to all this stuff, the stories, their history. It's really interesting to be around it and watch people's reactions."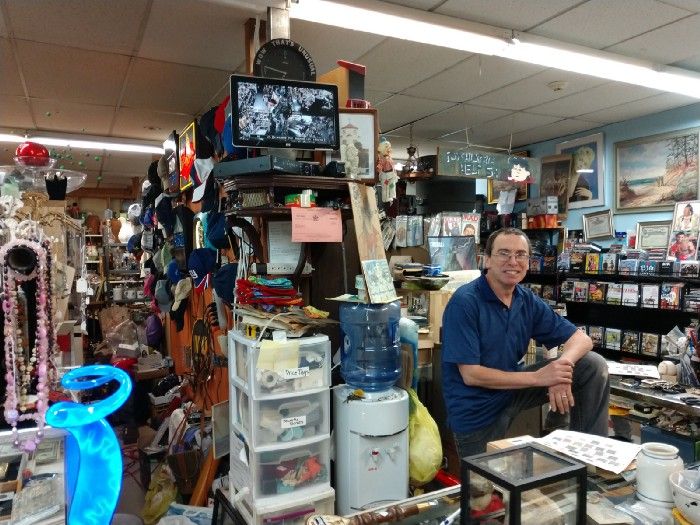 Owner Steve Kaufman, who takes the idea of "one man's treasure being another man's treasure" very, very seriously.
Price, Quality, Uniqueness! Oh my!
It all comes back to Price, quality and uniqueness, especially as to why younger generations continue to flock to thrift shops. But this business philosophy isn't just allowing for thrift shops to thrive, some chain-retailers have also solved the puzzle.
Urban Outfitters, TJ Maxx, Forever 21 and even Target have replicated the unkempt formula of thrift stores, especially with clothing. Inside a store like Urban Outfitters you'll find band t's, jean jackets, and you'll be hard pressed to find a pair of pants that don't have rips in them.
Even their mission statement reflects this idea, "[Urban Outfitters] is a lifestyle retailer dedicated to inspiring customers through a unique combination of product, creativity and cultural understanding."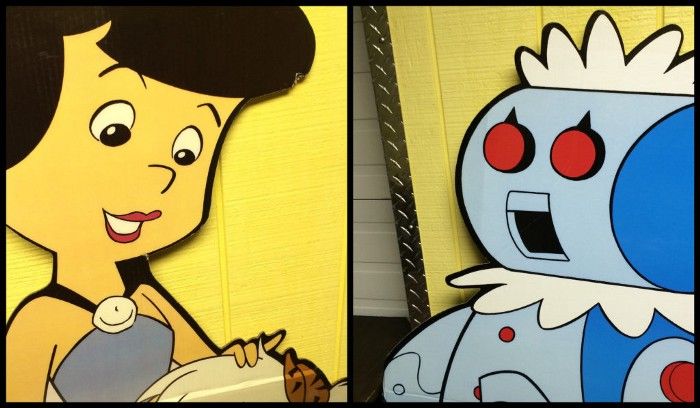 Now that we're finally emerging from this pandemic, what stores are Americans going to flock to first? J. Crew and Neiman Marcus both filed for bankruptcy protections this past week. Will the mundane, often trite retail stores of yesterday, flourish tomorrow?
For now, the vibrant, idiosyncratic thrift shops seem to be getting along just fine. Where else can you find a one-of-a-kind designer shirt for $10 bucks? Or a band poster ripped straight from an 80's concert, signed by all the members? Or practically anything they wear in that Mackelmore video.
As long as thrift shops continue to offer unique, high quality items at an unbeatable price, there's no stopping their continued success.
Isaiah McCall
---
--- ---
Related Articles