From getting paid Rs 75 for teaching dance to owning his own dance studio, know the inspiring journey of Bigg Boss Marathi Winner Shiv Thakare
Bigg Boss Marathi Season 2 Winner and the semi-finalist of Roadies Rising in 2018 has become a household name after his successful stint in the Bigg Boss house. With his simplicity and honesty, Shiv struck the right chord with the audience and was lauded by the viewers. Shiv Thakare is also a professional choreographer and runs 'Shiv Thakare Dance Studio. From facing multiple rejections in the auditions to meeting Mahesh Manjrekar in Bigg Boss Marathi Season 2, Shiv gets candid in this exclusive
---
Road to Fame
2 years ago
|
10 min read
---
Bigg Boss Marathi Season 2 Winner and the semi-finalist of Roadies Rising in 2018 has become a household name after his successful stint in the Bigg Boss house. With his simplicity and honesty, Shiv struck the right chord with the audience and was lauded by the viewers.
Shiv Thakare is also a professional choreographer and runs 'Shiv Thakare Dance Studio. From facing multiple rejections in the auditions to meeting Mahesh Manjrekar in Bigg Boss Marathi Season 2, Shiv gets candid in this exclusive interview with Tealfeed.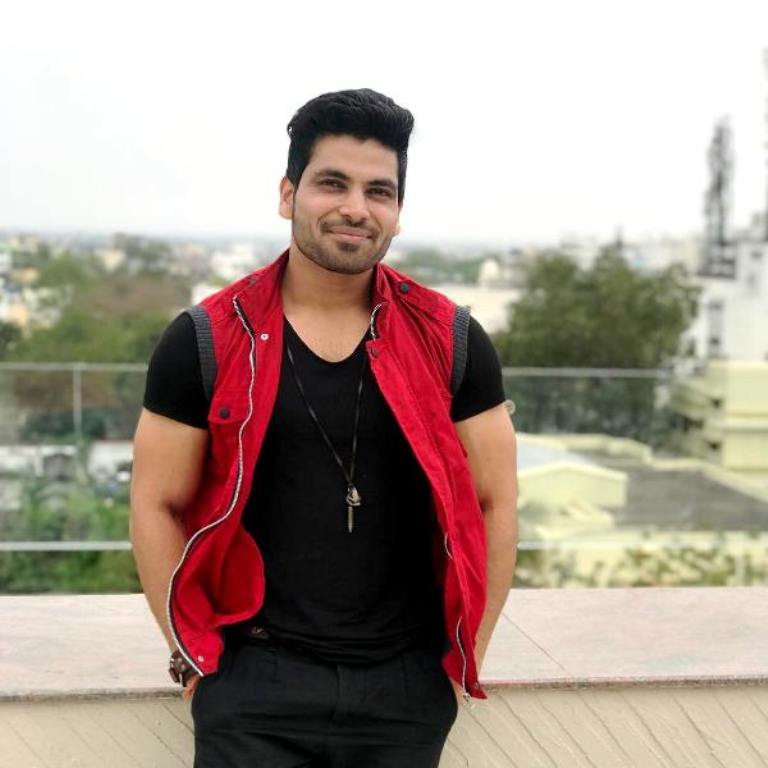 Tell us about Shiv before you made it big in the glamourous industry. Tell us about your childhood.
I was a notorious kid, much like the Shiv from Bigg Boss. I made the most of my childhood. Even my college years were enjoyable. I started organizing matches when I was five years old. It was amusing when people came to play and asked for the organizers because they were all tall, and I was too short at the time. I used to set up various shops, such as cracker shops, etc.
Later on, I began dancing as well. As a result of this, I began teaching dance classes in college and received attention from the college's youth festivals. I didn't study much because I just wanted to pass, but my mother and sister deserve full credit for whatever I learned. I studied engineering but knew from the start that I won't enjoy doing a job, but the four years of study helped me a lot in terms of mental growth.
How did dancing happen to you in the first place?
I began dancing because I aspired to be an actor in the future. When I used to dance, I auditioned for Dance India Dance, Boogie Woogie, and Marathi show Dum Dama Dam, and my overall goal was to go to Bollywood only, even after Roadies. So I started looking for ways to get to Bollywood.
I tried it through dance, but I had no idea what to do at such a young age. When I was studying engineering, I was also responsible for running my home. After that, I auditioned for Roadies for four years and was finally selected in the fifth year. Following that, I worked on a variety of projects, including Bigg Boss Marathi. The main goal, whether it was dancing or fitness, was to break into the acting industry. So I experimented with various fields.
Were you one of those kids who just love to be on the stage or it is something that developed later?
I was a very shy fifth-sixth-grade student. My didi and bhai enrolled me in a summer camp where they also taught. I didn't want to dance, but they made me. I was bored for a few days before I began to enjoy it. After that, I continued to enjoy dancing. My first performance was on the song 'Radha Kaise Na Jale,' which was a group dance that I led.
My ambitions grew in size as I gained recognition. I was afraid to hold a mic because when I was invited to be a guest on some shows and had to speak on a mic, my voice was different; it was soft. My experience grew, and I no longer had stage fright.
More often than not, people fail to see years of struggles that finally lead to that one show/film that changes everything.
I used to stay at the Churchgate MLA hostel. So if you were late, they would put a bed outside your room, and you would have to sleep there. So, to be honest, I didn't find that difficult. It didn't matter to me where I slept when I returned from a long day of exploring Mumbai, the city I adore. All that mattered to me was that I needed to sleep.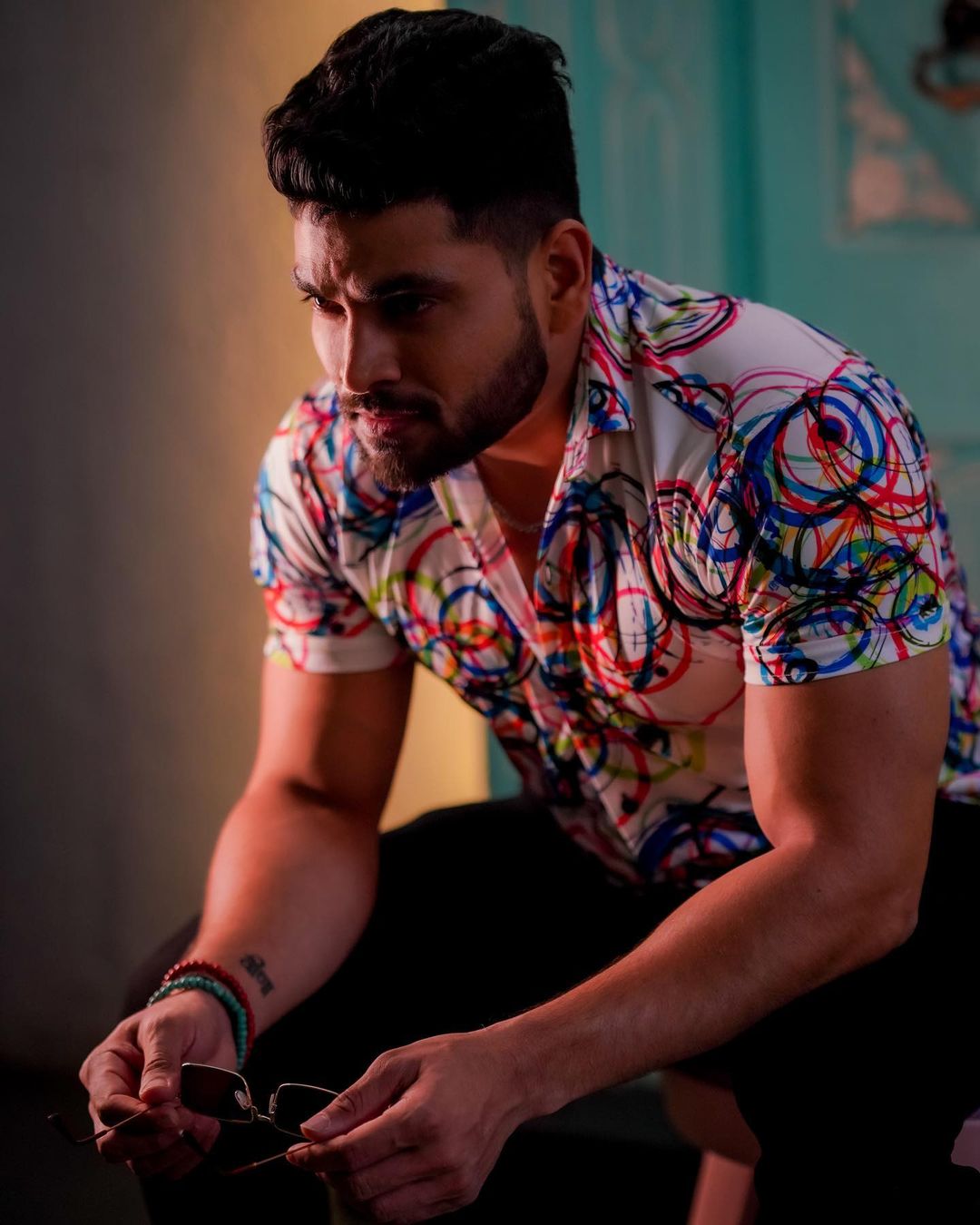 Because you're auditioning, spending your day in Mumbai's local, and eating Vada Paos, what else do you need? All of this was a lot of fun for me. I used to sit near the Gateway of India and notice how many different types of people there were. I used to enjoy watching and listening to all kinds of people.
Then I'd dress up, put on perfume for my auditions, and leave my room, but before I got to Andheri, I'd get all sweaty because there was too much heat in Mumbai's local. So I used to wash my face again before going to an audition. Now what happens is that the casting director contacts you, you go to the audition halls, your photos are shortlisted, and so on. So, in general, I enjoyed both of my journeys: the struggle and the one I am currently experiencing.
Take us through what the feeling was like when you got the offer for Bigg Boss Marathi (Season 2).
I gave too many auditions for four to five years before being chosen for Roadies. Then again, I had no work for two years, and I was still looking for work and trying, and then I finally got the opportunity to do Bigg Boss, and I feel that was enough for me.
Winning was not even on my agenda; all I wanted was to be a part of the show. I never imagined I'd win such a big show. My first day was a lot of fun. As a dancer, I'd always wanted to perform on a big stage with lots of background dancers and bright lights, and that's exactly what I got on Bigg Boss' first day.
I had forgotten about the second day. I used to look forward to going to work every day. Every morning, I was looking forward to dancing. When I was in the top six, I thought it was a big deal for me, and I was satisfied with that. Then I made the top two and it was pleasantly surprising to meet Mahesh Manjrekar, which was an unforgettable experience.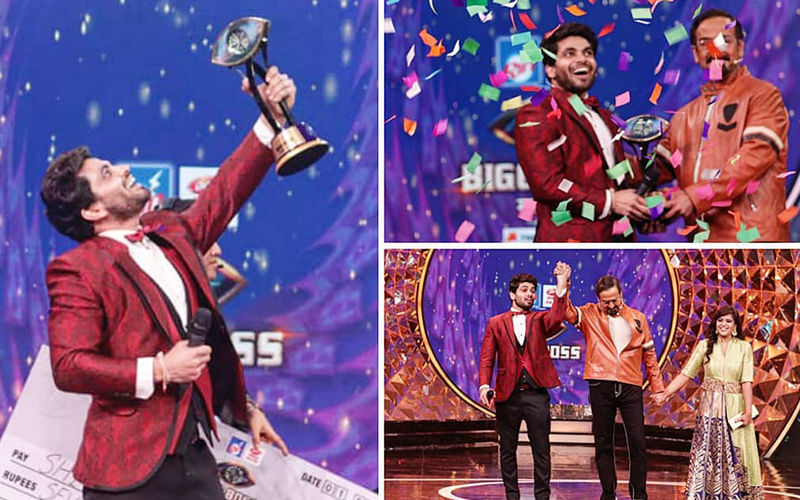 It was only then I started thinking about winning the show. Because now that I'd gotten this far, I wanted to win. With Lord Ganpati's blessing, I've always gotten more than I asked for. The entire state of Maharashtra adored me. As a result, I believe that hard work always pays off.
And how was your Bigg Boss journey? How has your life changed since winning Bigg Boss Marathi Season 2?
Bigg Boss is a magical house. It will give you a lot in return if you take care of it. That house gave me so much. I took good care of that house.
I had a teacher who taught me that even non-living things have feelings and that you should respect them. That is something I did in the Bigg Boss house as well. I used to take care of the furniture and everything else. I used to thank them before going to bed and would wait for other contestants to go to sleep so I could thank the house. So, all of these things are true.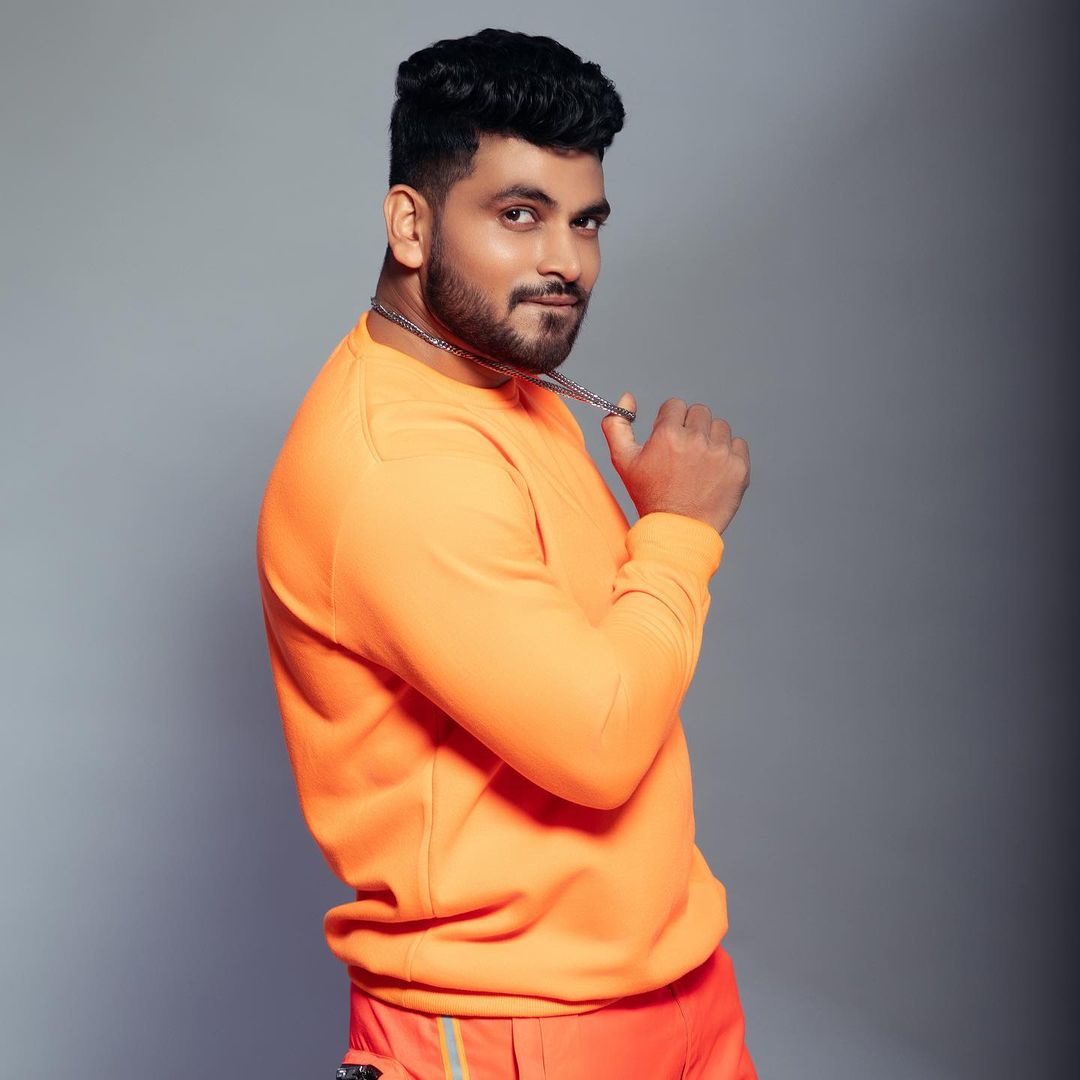 My life changed after the Bigg Boss experience. Before that, no one in Maharashtra knew who I was. However, people recognized me after that, and directors called and asked me to meet with them. Celebrities complimented me and became fans of mine.
Some people used to tell me that if we ever have a son, he should be like Shiv. So all of that meant a lot to me. When I was in the finale, a pregnant woman had a son and named him after me. She also prayed and voted for me. So all of these seemingly small details mean a great deal to me.
You also participated in MTV Roadies (Season 14) and you were the semi-finalist. How did you start preparing yourself for that? How was the overall experience?
I also auditioned for Dance India Dance, Boogie Woogie, and other shows. So, during this process, I realized that I needed to learn to dance properly in Mumbai, but I didn't have the funds. But I really wanted to go.
I did a Sony Channel ad and tried many other things, but it wasn't until I watched Roadies 8th and 9th seasons that I began working out. I had my dance and fun with me, so I decided to give it a try. So I went to Hyderabad for auditions in the dead of winter. It was a long line, and I used to sleep in it.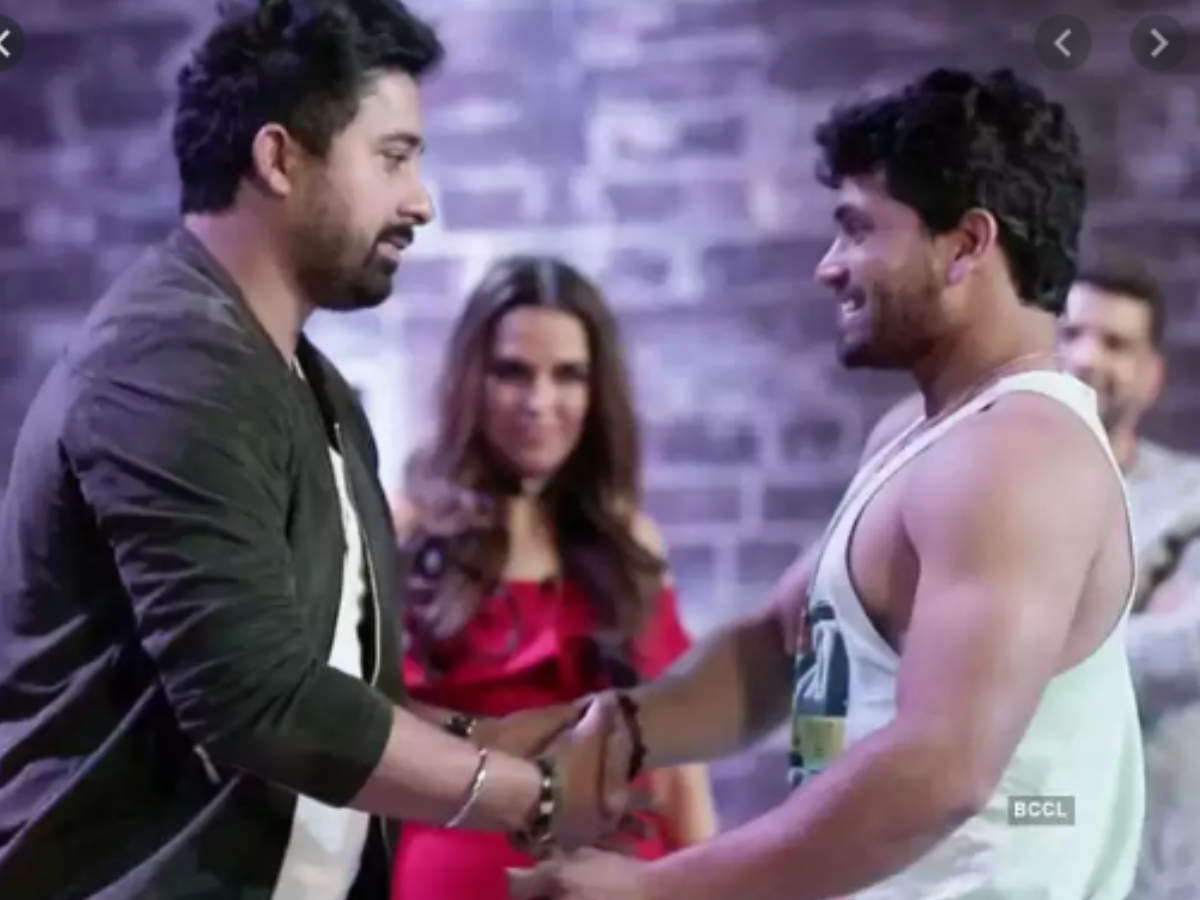 I was not chosen the first time. Then I went to Gujarat for auditions, and I had an exam during that time, which I missed because I was focused on my Roadies auditions. I went despite having a fractured hand. So I gave four years and was selected in the fifth year.
When I got excited to see Ranvijay Sir, I found out I was on standby, so I went back home. Then I was really demotivated, but I still decided to audition for it in every city, and luckily, I was finally selected. I learned a lot from these auditions. There were many rounds, such as the Group Discussion round, in which you create your own position and stand out from the crowd.
So, being genuine worked for me, and it helped me stand out in front of so many people. Copying others will not help. That's what I took away from Roadies. You must be unique while remaining authentic.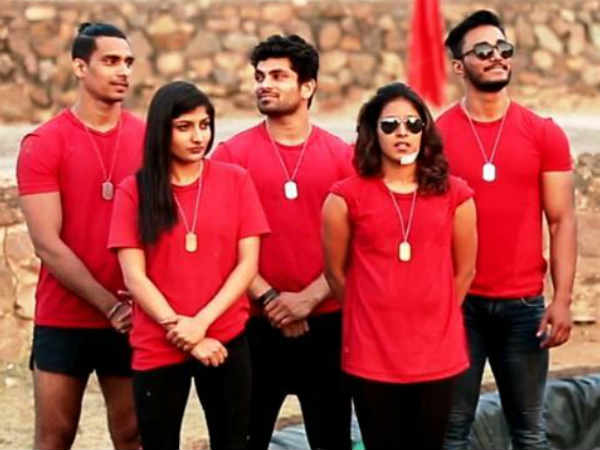 What's that one aspect of being an actor or a choreographer in this industry that no one talks about?
I believe that determination is the key. You will grow if you are determined. I wander to a variety of places to learn. I read a lot and participate in a lot of activities, and then I compare them to my previous auditions to see the difference and growth.
So, in my opinion, there are a few things that aren't good for you, and you should avoid them while working to improve yourself. As I previously stated, determination is crucial. People kill your innocence in this industry, but I would always try to stand by my roots and my innocence. I want to keep doing what I'm doing and working hard every day.
How supportive your family has been throughout your journey. How did your family react when you first told them about pursuing a career in the acting and dancing industry?
My mother did not pursue a formal education, but her father was a doctor, and her family was well-educated. As a result, my parents desired that I receive a good education. My sister continued her education, but I aspired to dance and work in the creative field.
My mother, on the other hand, was skeptical of dancing because it is a risky profession. She was correct as a mother, but I wanted to persuade her by doing something in my field. So when my name appeared in the newspaper, and I earned money, my mother was relieved. My college tuition costed 80,000, and I used to pay for it by teaching dancing.
Eventually, my mother was happy, after all my dreams were her dreams, and it made me happy. My mother and didi have always been supportive, and my mother has always been proud of me, especially after Roadies and Bigg Boss. My family used to compliment me in front of her.
So she always taught me to never hurt the people who helped me and always respect the crowd.
What does the future look like for you? What things would you want to try in the coming times? Tell us about your upcoming projects, if you can?
Prior to covid, I had two films in the works, but they were delayed due to complications on the producer's end. I'm not sure about that, but I have an idea for a show. I'll reveal it as soon as it's finalized. But I'll be appearing on the big screen soon.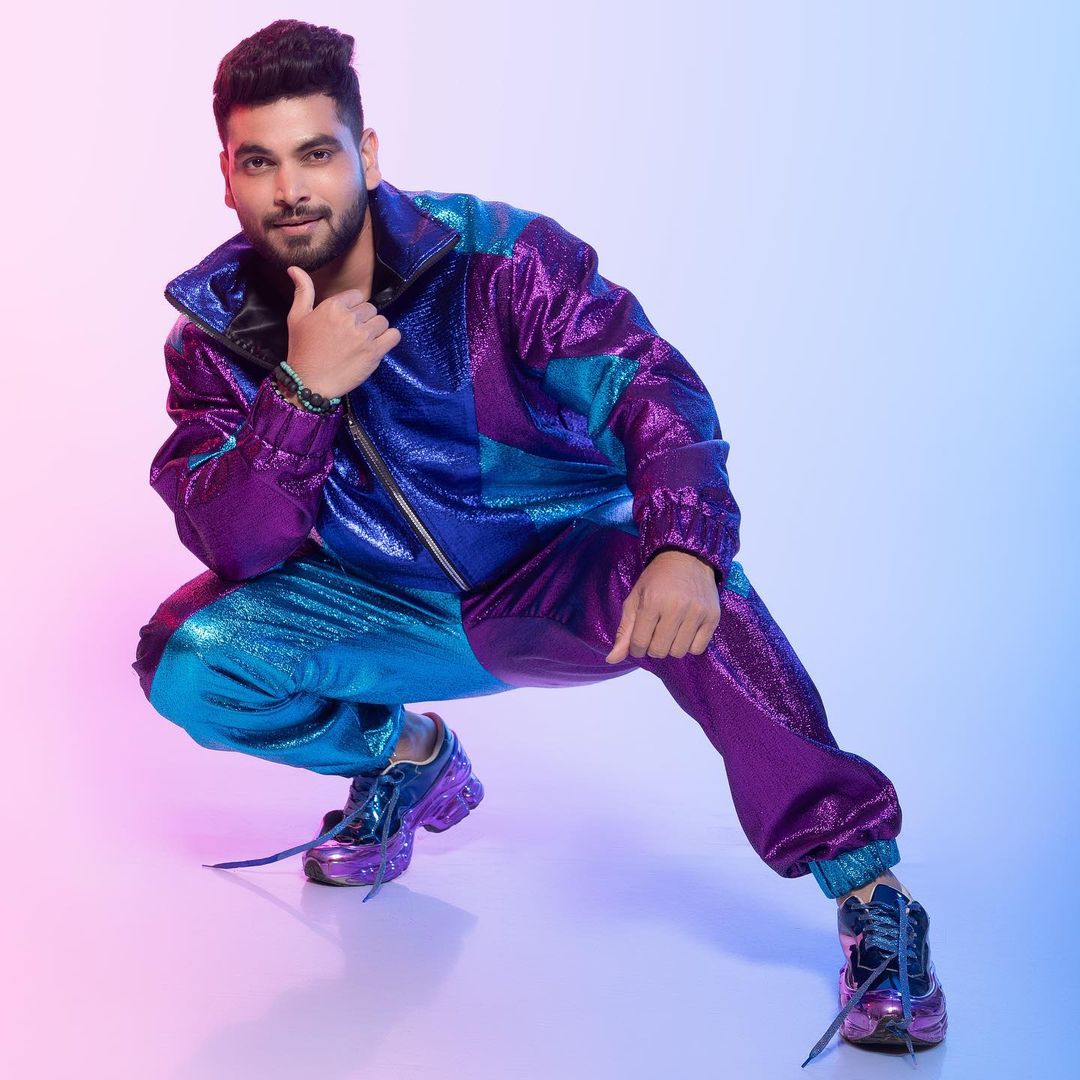 What was the idea behind owning your own studio, 'Shiv Thakare Dance Studio.' How's that going?
That is my first accomplishment. So my school, where I used to learn dance, contacted me and asked if I could teach the students at a dance event. They paid me 75 rupees for each of the three dances, and I was greatly appreciated.
Then I received offers from various schools, and my paycheck increased as well so that in each gathering, I used to earn a large sum of money, such as one lakh in one month. I used to spend the entire day teaching dance. Then people asked me to start classes, so I began with summer camps, where I distributed pamphlets myself to various locations in order for parents to send their children to my classes. As a result, I was able to attract many students.
Then I decided to do it for a year and named it 'Shiv Thakare Dance Studio,' where I taught dance to people of all ages. I made it a safe place for everyone and ensured that everyone felt at ease and enjoyed themselves. I respected the fact that they regarded me as their Guru, and I kept it that way. I try to make them feel safe and secure as their parents had sent them. That is something I always respect.
Do you watch television? What are your favourite shows or movies?
I watch movies to learn. I see it from an actor's point of view. Aside from that, I watch Roadies, Bigg Boss, and a variety of other shows. There is no set show or film that I watch, but I do watch a variety of them.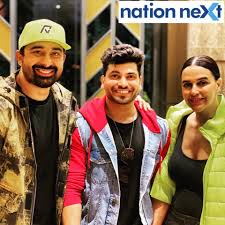 Who's your favourite actor?
Siddhartha Jadhav, both as an actor and as a person, is my favourite. I admire him for his humanity. He is a wonderful person. I also like Emraan Hashmi for his cool behaviour and Nawazuddin for his acting.
What would be your advice to every young kid who would want to pursue a career in acting and dancing?
I'm not one to give advice, but here's what I've learned: you don't get things easily. It doesn't matter if you're interested in dancing, acting, or fitness. You must be patient and work hard. As a result, I believe that determination and confidence are crucial.
Don't be demotivated by negative comments from others, and always work hard. You must be patient and believe in your dreams. No matter what, pursue your dreams. Never give up on your dreams, and always be patient.
---
"Tough times never last, but tough people do." Road to Fame, a Publication by Tealfeed, gives a sneak-peek into the inspiring journeys and struggles of celebrities who made it big with their passion and determination.
--- ---
Related Articles