How Girl Power Talk is preparing young girls as future leaders
Rachita Sharma, the co-founder of Girl Power Talk, talks about the need of women empowerment
---
CoFoundersTown
2 years ago
|
10 min read
---
The socio-economic consequences of COVID-19 are stacking the deck against women. These effects are clearest in developing countries like India, where gender inequality is a persistent challenge.
The implication of the self-employed nature of work is that workers may be working at home, and with flexible work hours. However, this means the burden of household and care remains with women without any tangible redistribution.
The lockdown has cut-off all means of sourcing such work and hence, the income earned. This will then cascade further in the form of undernourishment and psychological stress of members of the household, especially women with increased demands on their time.
Rachita Sharma, the co-founder of Girl Power Talk, talks about how the pandemic has affected females in India and how all of us can together make it a better place for both the genders!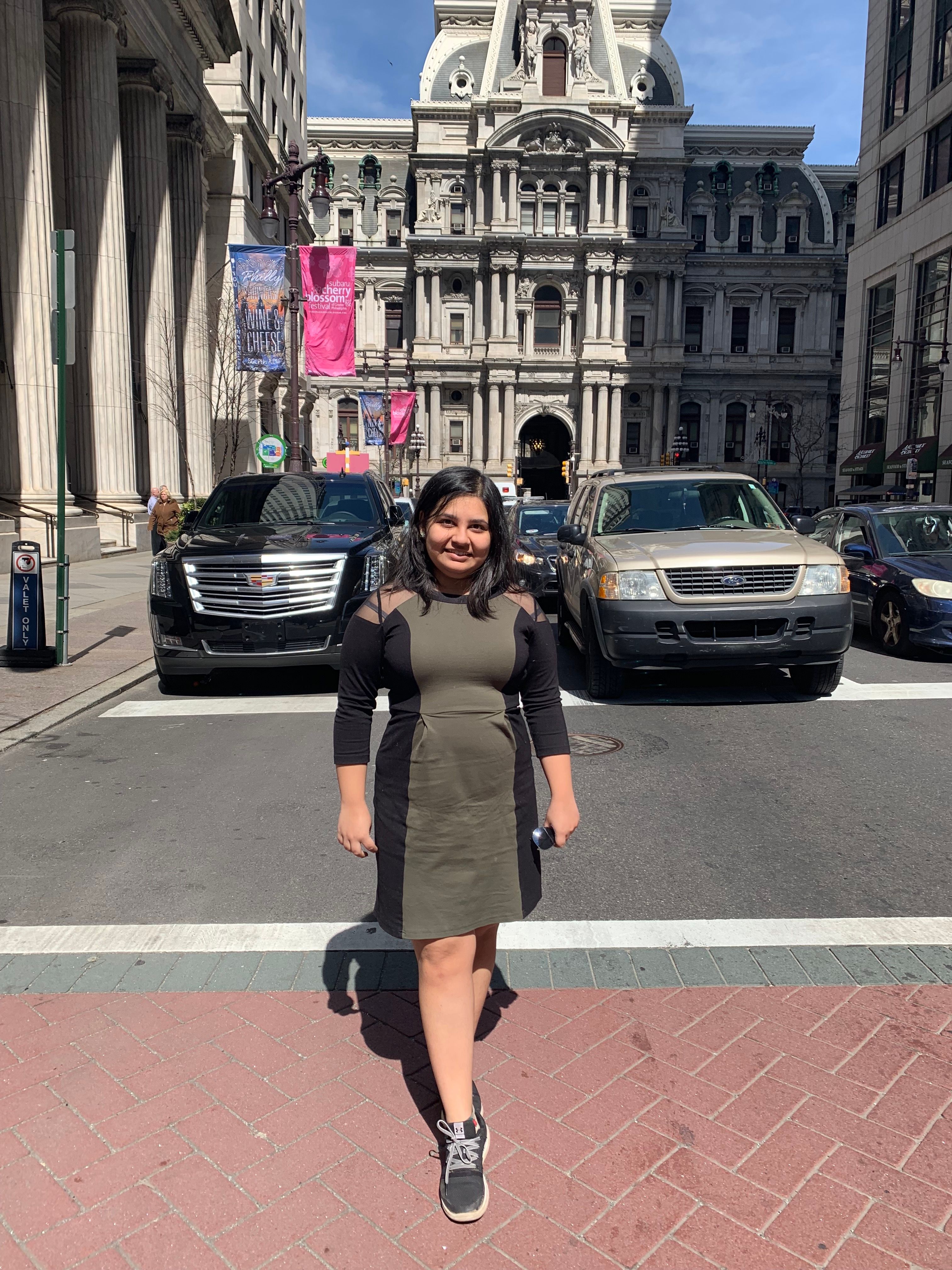 Q. How will COVID-19 affect Indian girls and women?
The socio-economic consequences of it are disproportionately stacked against adolescent girls and women. The COVID-19 pandemic is no different.
These challenges are exacerbated in developing countries like India, where women are often marginalized. They face more struggles across many spheres of life, including but not limited to education, technology, health and the home front.
It is important to acknowledge that the existing digital divide based on gender will impact men and women differently. As education, resources and services move online, disparities resulting from access to the internet are magnified.
In households with one device, men routinely receive preference over women for accessing the digital device – be it for education, work from home, research or connecting to the outside world.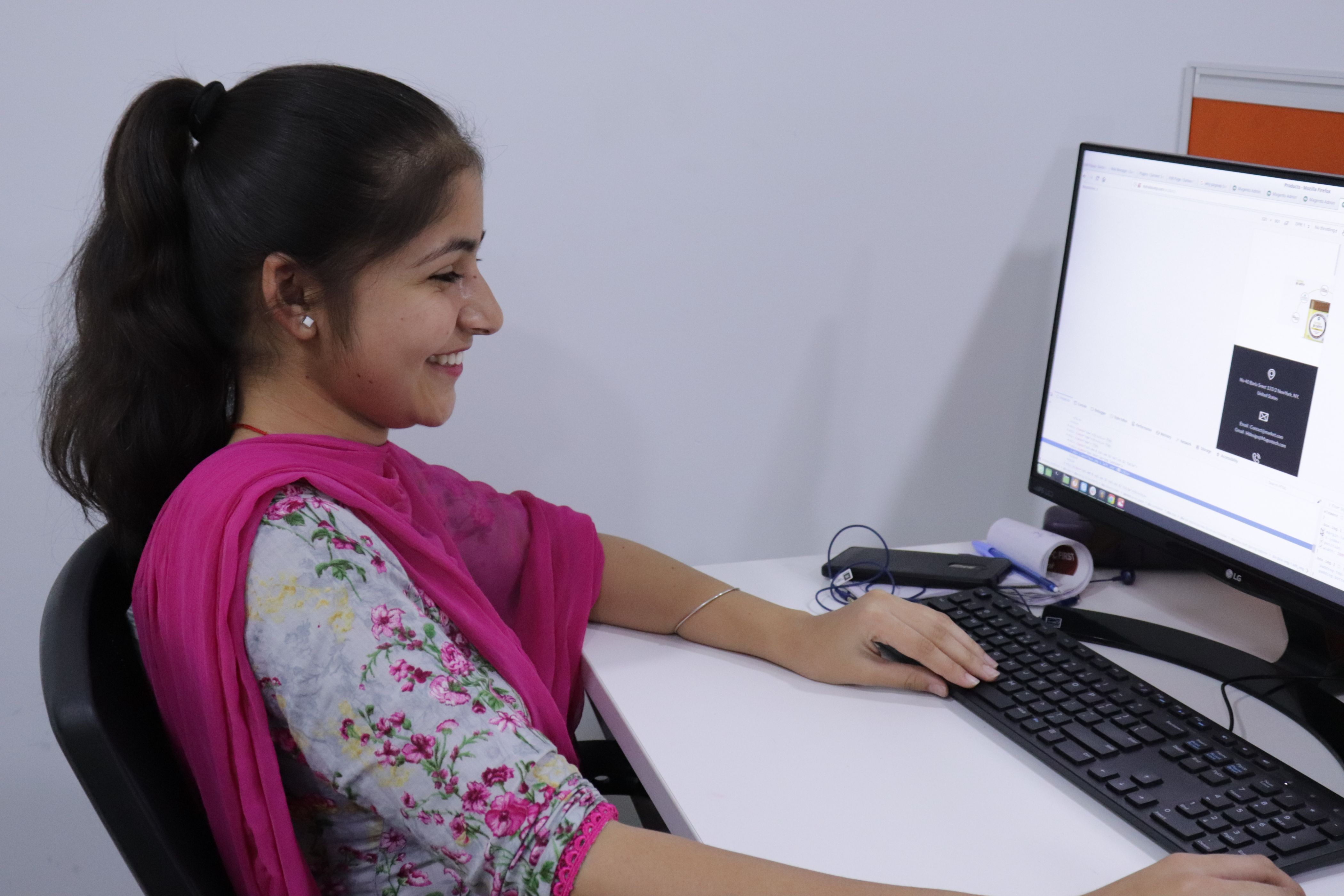 Q. Tell us about the inception of Girl Power Talk and what made you come up with the idea?
I have always been passionate about serving as a voice for those who don't have one. My life's mission is to be an agent of change by providing young women more opportunities and a better path for achieving their full potential.
Girl Power Talk is our vision in action:
Build an organization with a moral fabric for doing good in the world.
Catalyze change through the growth and development of each young adult that joins our community.
Provide women with a platform to celebrate their stories and amplify their voice.
Offer education to inspire women to achieve more in life and eradicate traditional gender stereotypes that culturally limit opportunities.
Grow an innovative technology company into a case study for achieving profit and purpose.
I started my professional journey at the age of 20 collaborating to build Blue Ocean Global Technology. Technology pervades all spheres of life and we are increasingly dependent upon it. Our goal was to help clients make optimal technology decision. We empower people with the knowledge to thrive in this era of the digital revolution. Our commitment to education includes thought leadership and speaking engagements at conferences.
I formed Girl Power Talk to align with Blue Ocean Global Technology's affinity for gender diversity and empowerment across global communities.
We are determined to celebrate the strengths of women and create an organization that uplifts young people with real opportunities.
I thought "Why should impactful social initiatives come much later after creating a successful a growth company?" Besides, I believe that we can accomplish more in terms of a positive social impact if we are profitable. Our company's success exemplifies the benefits of investing in malleable young leaders.
Many businesses give back only after they have the luxury of financial stability. At that point, they may try to half-heartedly reverse engineer women in leadership. We are different.
Girl Power Talk begins with the end in mind. Young women in positions of influence and affluence will forever be a core feature of our organization. The fact that this hasn't been done seamlessly to date in history inspires us to be the first to do so.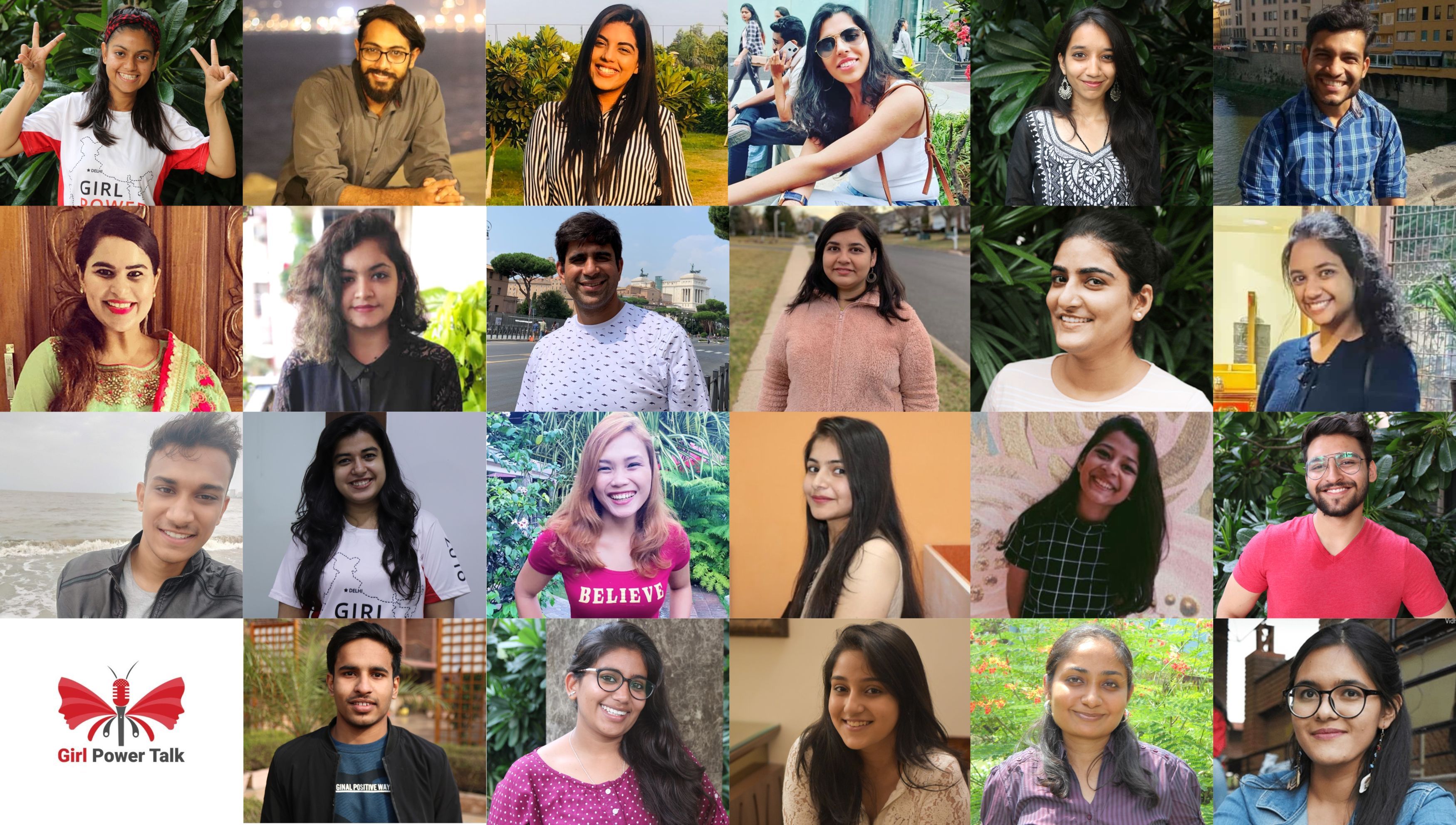 Q. How is Girl Power Talk involved in giving back to the community?
The sense of integrating how we give back to our society at large within the fabric of Girl Power Talk is what really excites me. As such, how I spend my time must directly or indirectly result in contributions that improve the lives of those with less opportunity than I have been afforded.
I always envisioned being part of an organization that can help women gain confidence and knowledge, while also creating one defined by meaningful employment. This is our fuel for a progressive but equally altruistic company.
We conduct various workshops in remote villages for primary and secondary school students. Our goal is to motivate young girls to pursue and follow their dreams for a better life. Girl Power Talk embraces this mindset. Guidance received at a young age will underpin and define how girls pursue their ambitions.
Moreover, we actively identify the most brilliant young women from colleges across India. We then patiently entrust them with more and more opportunities to assume leadership roles.
We also provide remote opportunities to contribute and facilitate interaction with our global team. This flexible philosophy is how we find candidates that may be the right fit for joining Girl Power Talk full-time after graduate.
We are passionate about featuring other impactful organizations that are making the world a better place through our social media and blog series. Our growing team of agile young leaders proactively reaches out to women business owners to learn about the challenges they have faced and overcome.
When it comes to social media, our Instagram and other social media profiles highlight stories of strong women through #WomenWeAdmire series.
The team at Girl Power Talk aims to build a global community that engages more people to celebrate the success of women. We want like-minded people that support our relentless commitment to developing girls into tomorrow's leaders.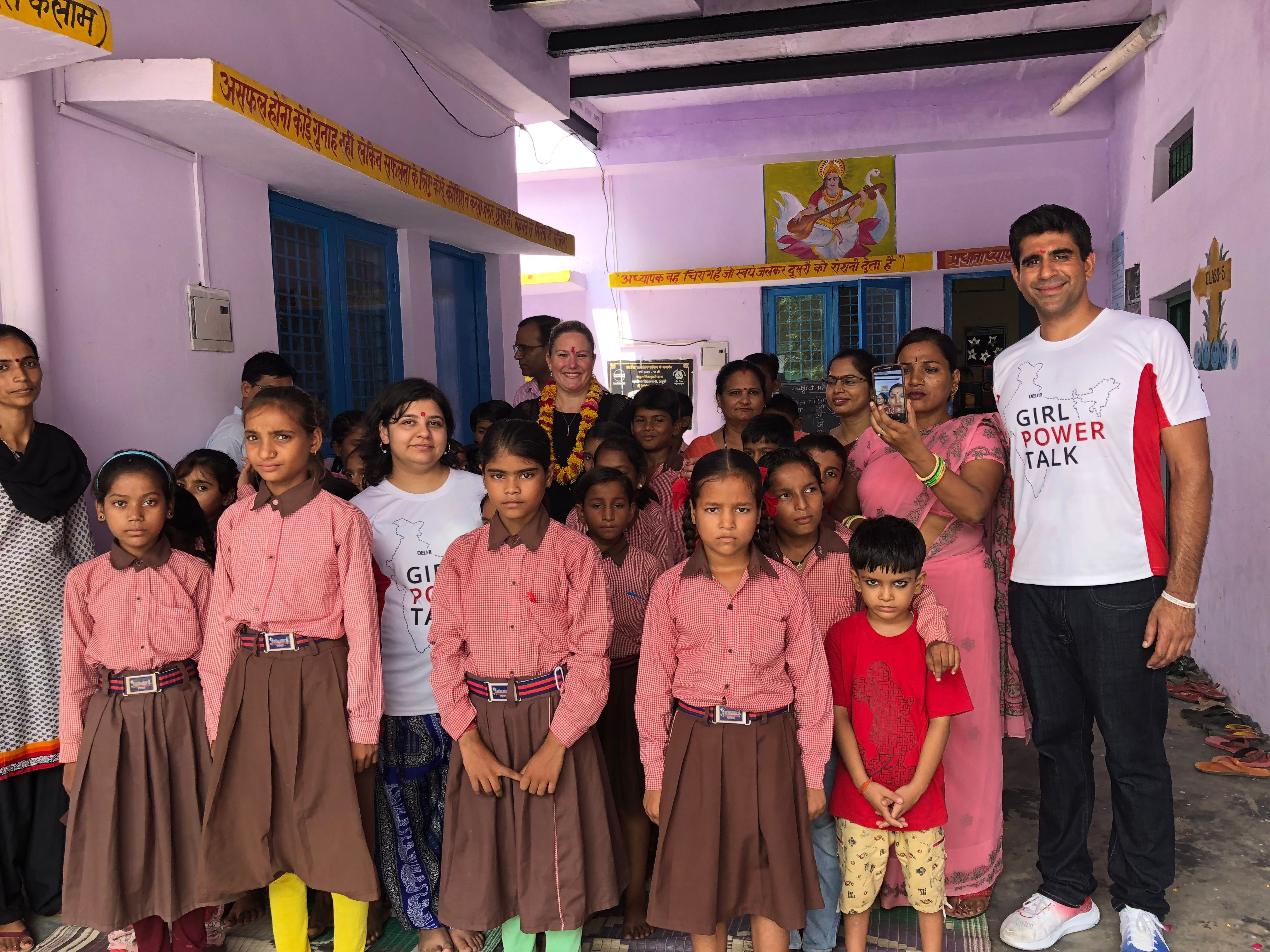 Q. What type of work- culture Girl Power Talk aims to build?
Based on my interactions with colleagues and acquaintances across industries, I recognized a need for a revolutionary working culture – one that transcends the traditional definition of 'work'.
For us, work is personal and "work- family" is real. Tether, we seek to positively change the world for future generations. Because we care about one another above and beyond this notion of 'work' we naturally bring the best out in each other.
Through our nurturing culture of learning and mentorship, we instil young people with exceptional soft-skills, technical knowledge, and purpose in life.
5. Talking about women empowerment in India, how have things changed in the past decade in India? Are we moving towards a better tomorrow?
We would like to believe that we are moving towards a better tomorrow, and a more gender-equal world. Progress in the right direction is well documented, but it's not enough.
Girl Power Talk is a leader in collaborating with like-minded leaders to sustain the foundation already in place. Women have become more visible everywhere, including the social, political, economic and legal spheres.
However, we should not stop our quest for equality at token representation in public life. It should not be just about a few women but rather 'ALL' women receiving an equal chance.
When speaking with clients or friends globally, I often explain that the inequality has very deep roots in our culture. Being born is a battle for thousands (if not millions) of young girls. Female foeticide, or the sadness on the faces of the parents when they do not give birth to a male child, is right where the fight against patriarchy starts for a little girl.
Resolving ingrained gender stereotypes, the low-value society places on the role of women and sexual violence are some of the pressing issues Girl Power Talk will address in perpetuity.
Our lives at Girl Power Talk are dedicated to building a culture where women are empowered and men are excited to have women leaders. We are blessed to have such men, including our co-founder, Sameer Somal, who are determined to provide women with more opportunities.
We do not let the age, gender or economical background decide the capability of a young individual. What matters is their attitude, work ethic and ability to treat everyone with respect.
"I want every little girl who someone says 'they're bossy' to be told instead, 'you have leadership skills.'" - Sheryl Sandberg
6. What are some of the biggest challenges hindering progress?
One of the biggest challenges that hinder the empowerment of women is the belief that inequality is a women's issue. Women empowerment means that we create a better life for both men and women (and those that fall in-between), and it can be achieved only when men play a prominent role in driving progress.
Through our Instagram #mensupportingwomen series, we are sharing the stories of men uplifting women around them.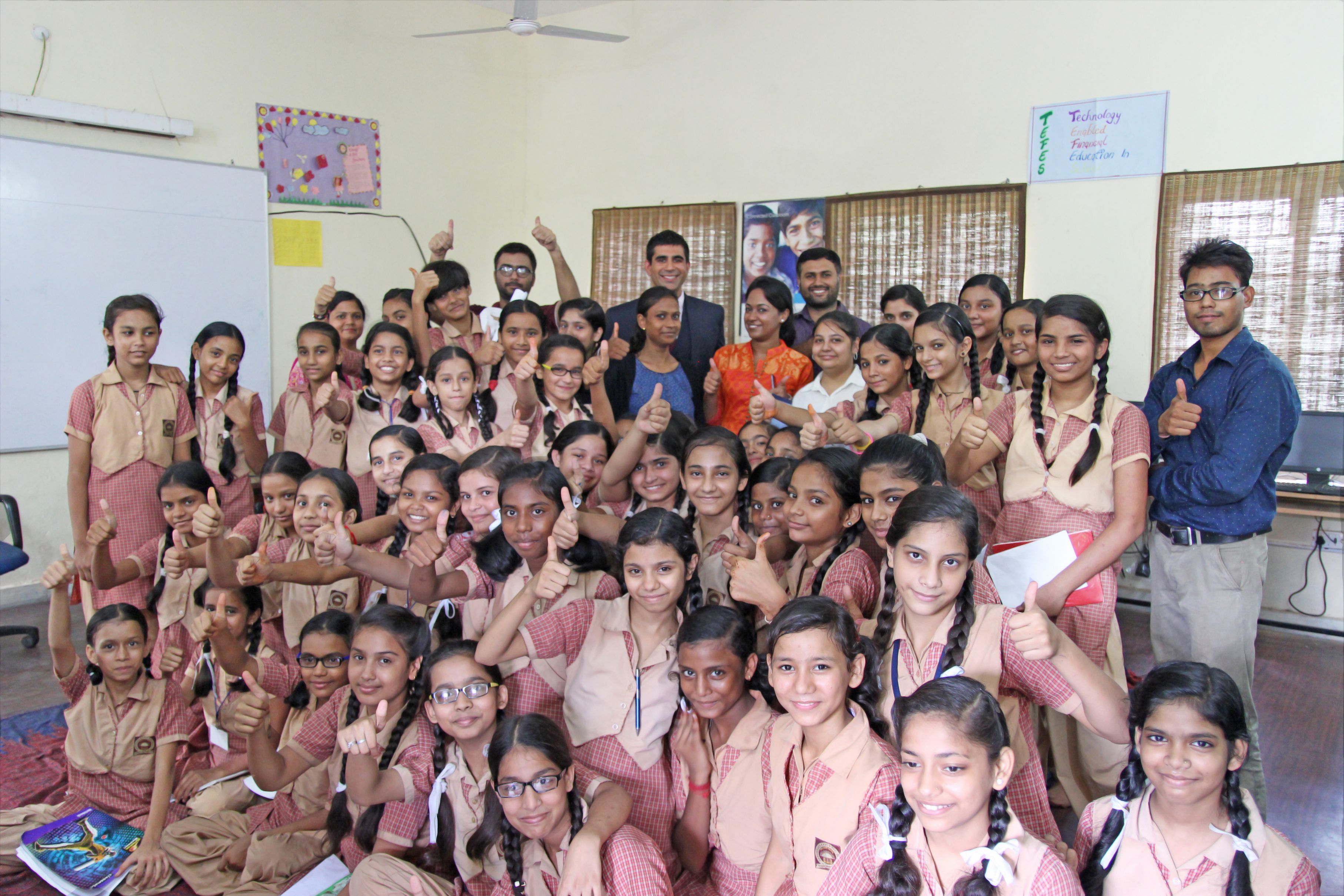 7. Why is it important for privileged men and women to become proactive during these times? What could be some little things that could make a large difference?
While the present crisis is a hard time for everyone, the pandemic has hit the poorest the hardest. It is important to remember that reality and act accordingly. This is the time for the privileged to listen to the less fortunate, and have both compassion and empathy for those who have been marginalized.
This small change in attitude will change how we think in our daily lives and help us better understand the plight of those who are less privileged.
What better of an example than Sonu Sood, the actor sending thousands of laborers back to their homes? His kindness is a beacon of inspiration for each of us to collaborate and address adversity caused by the global pandemic.
At the individual level we can lead by example by ensuring that we pay our domestic workers and even security guards fairly. It is important to put people first instead of money and profit.
Much of our population, including caregivers, maids, drivers, and other large sections of our society, doesn't have the privilege or choice of working from home. The debt and rent moratorium should also be extended by landlords and lenders to help those in need ride out this crisis.
The world requires a sense of solidarity and togetherness. We should also make it a point to purchase goods and services from local businesses or stores where possible.
Additionally, we can help elderly people and those who are physically challenges in our neighbourhood by perhaps lending a helping hand to shop for their groceries and medicines. These are the little things that compound to make a big difference.
8. What does the future look like for Girl Power Talk in the next 2-3 years?
Girl Power Talk has a global vision for expanding upon the foundation created in India. We will expand our model internationally, while also recognizing our commitment to never grow for growth's sake.
We continually evaluate new full-time, part-time, remote, or independent candidates for acceptance into our already dynamic community.
Most importantly, everyone at Girl Power Talk is working together and doing what they love. We are excited about building an exemplary culture, where young innovative leaders grow and adapt their vision of Girl Power Talk to their region or local country.
Girl Power Talk Mexico is the next chapter. For the past few years, I have been working with several purposeful entrepreneurs from Mexico, including Pablo A. Ruz Salmones. Pablo and his business partner, Esteban Lluis Aceff, celebrate the strengths of women and the importance of gender diversity. I never take the immense personal and professional joy received from interacting with #MenSupportingWomen.
Girl Power Talk is now developing a unique fellowship program for young leaders in Nepal, Myanmar, Thailand, and the Philippines. Selected candidates will travel to India and experience our special culture for at least six months. Successful fellows may then return home with key leaders of our Indian team to explore how we can expand Girl Power Talk locally.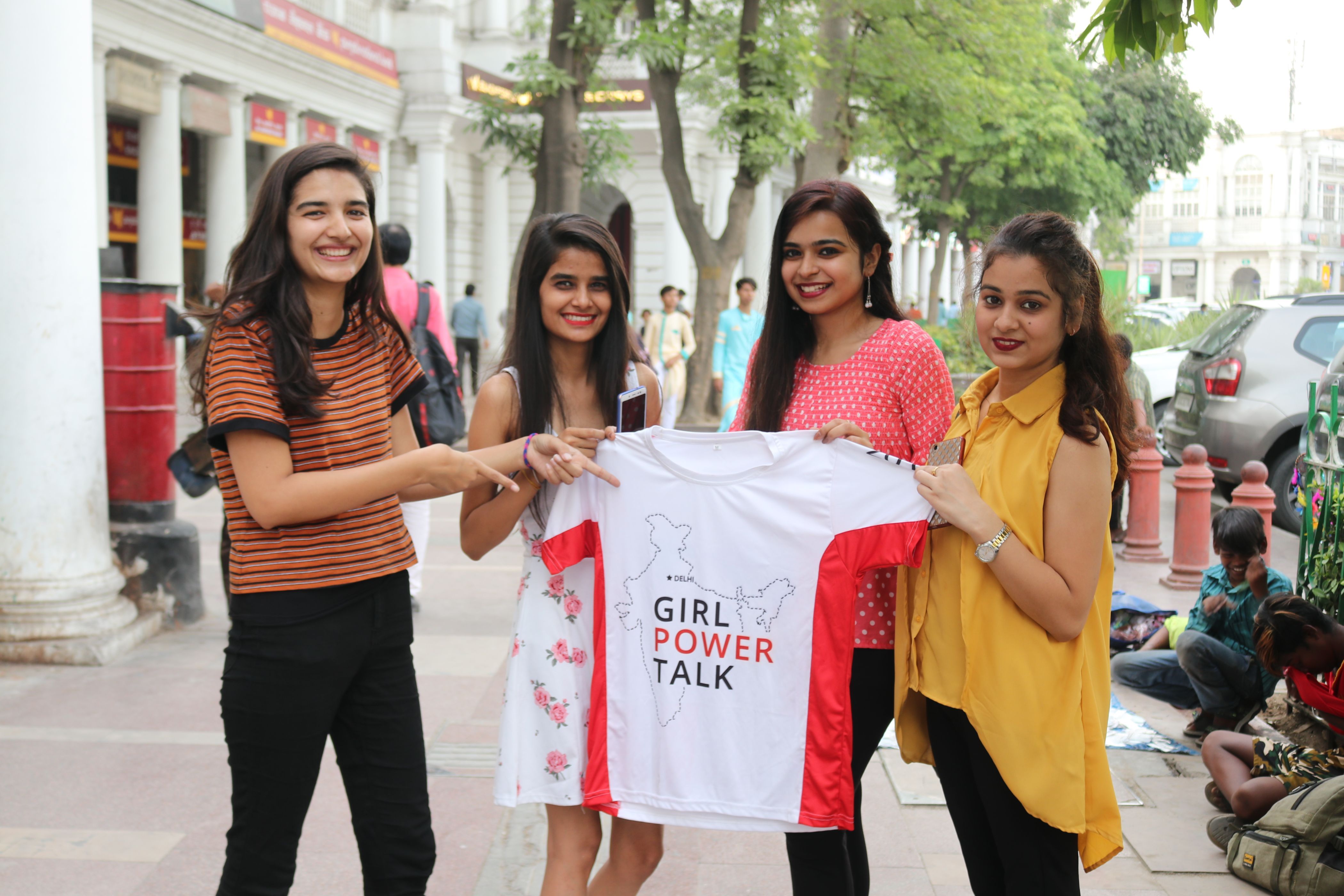 A magnificent building requires an ineffaceable foundation. We treat each new team member like a long-lost sister or brother. When you invest in one person with your heart, you change the course of their life forever.
Here is a video sharing real-life experiences of our young team leaders.
9. If you could change the way society views a particular issue, what would it be and why?
Gender roles. It's frustrating on how much this has truly limited our capacity to grow and learn. We also need more women supporting other women to create a synergistic force for uplifting each other. We must have a conscious bias to identify women leaders, mentors and mentees.
One double standard that I seek to eradicate is how successful men and women are viewed. An aggressive and successful man is an alpha male who is celebrated. A woman with the same ambition and drive is oftentimes considered difficult or too aggressive.
"Every woman I know, particularly the senior ones, has been called too aggressive at work. We know in gender blind studies that men are more aggressive in their offices than women. We know that. Yet we're busy telling all the women that they're too aggressive. That's the issue." - Shery Sandberg
10. What would you want to say to all the women out there?
I strongly believe each one us possesses great strength. I believe in equality, but I also believe in uniqueness. I feel it is essential to keep appreciating ourselves for the smaller victories we achieve each day.
We, as women, are often told to be modest, even with our success. For every job well done, reward yourself, and don't downplay the progress.
As a woman who is committed to paying forward opportunities, I have an abundance mentality in sharing all that I have learned for others to benefit from my mistakes. I am dedicated to changing the trajectory and opportunity set for the brightest young minds in India for decades to come. I stand by what is right and am not afraid of questioning the wrong decisions or established practices of society. I have learned that through trial and error, one can learn and move forward. I dream of building a better world, one where purpose and profit are harmonized.
My aim is to curate an ecosystem where ideas, appreciation, inspiration, optimism, and equality are the standard. Girl Power Talk is where the seeds of future dreams are sown.
---
Ideas are easy, Implementation is Hard, learn from the ones who knows how to start. A Publication by Tealfeed.
--- ---
Related Articles