Good Plans Lead to Great Websites That Help Everyone
Not that many years ago, business owners seriously asked if they needed a website — like the internet was a passing fad. Today's answer isn't always Yes.
Care and feeding of online content will attract ideal customers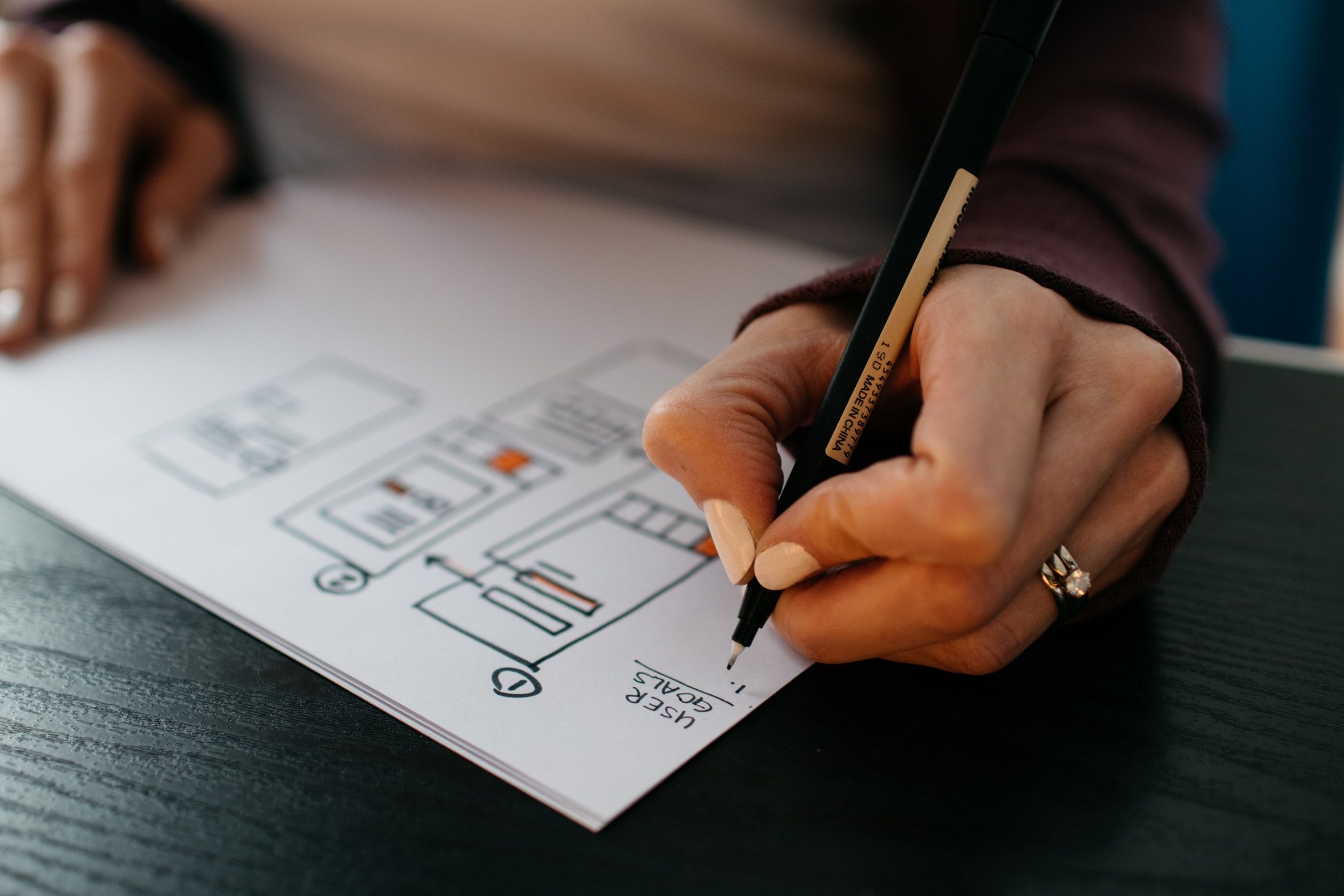 Not that many years ago, business owners seriously asked if they needed a website — like the internet was a passing fad.
Although the reply would seem a no-brainer, Ivana Taylor, renown for decades as a marketing expert, says not so fast.
"Guess what?" she said. "The answer isn't always Yes."
The owner of DIYMarketers, "committed to helping small business owners get out of overwhelm," Taylor and marketing, strategy and business consultant Iva Ignjatovic talked about not only what makes an effective website, but if one is even needed.
Mind Games Lead Brands to Better Engagements and Profits
Varied techniques draw consumers seeking bargains to websitesmedium.datadriveninvestor.com
Adding to the mix were marketing associates Vivian San Gabriel and Julie Kao from customer relationship management company Nimble.
They compared ways to find customers along with the care and feeding of effective websites for those who truly need them.
Customer connections are essential for any social media presence. That could be via search engines, other websites or something else.
"We mainly get our visitors from search engines," Kao said. "Blog posts help a lot with that. We're also social with our online community."
When Ignjatovic had a previous website, she usually reached customers through social media because of the content she shared or through organic searches.
Customer focus is crucial. Specialists at Zendesk have found that poor user experience drives almost 50 percent of people to go with competitors instead.
"Most clients find me by searching for specific marketing advice and finding one of my articles," Taylor said. "Years ago an internet consultant said, 'Google is your Home Page.' Not specifically a website thing, but it definitely encourages more content."
Catch-All Places for Content
Business websites have assorted uses. That includes blogs, featuring upcoming events and hosting webinars.
"We do all of the above," San Gabriel said. "We use our blog to answer frequently asked questions and provide sales and marketing tips for our audience. We also use our site to promote webinars.
"We get a lot of questions about our features during our webinars," she said. "People ask how they can use our features specifically for their kind of business."
Taylor uses her site to educate small-business owners about how to simplify marketing. She also publishes regularly.
DIYMarketers has an article about website tools, "Thrive Themes Review: Everything You Need to Know."
How to make a good digital impression
Smart entrepreneurs know where their audience lives onlinemedium.datadriveninvestor.com
"Usability is always the top priority for an effective business website," Kao said. "It's important to make it as convenient as possible for site visitors. There is nothing more frustrating than confusion and technology, followed closely by design and brand adherence."
Best websites combine lots of elements to reach consumers.
"More important than anything else is to communicate clearly with the ideal customer," Ignjatovic said, which could be via desktop or mobile.
According to Statista, 54 percent of e-commerce revenue is generated on mobile.
"An effective business website helps customers choose you," Taylor said. "That's good because it's super hard to find a developer, designer or troubleshooter."
San Gabriel is happy with the Nimble website.
"I like that it's sleek and simple," she said. "Everything is on-brand and fits with our goal of providing simple customer relationship management."
Under Construction
Taylor's DIYMarketers website has emerged from extensive renovation.
"I rebuilt my website this year," she said. "It's so much cleaner, faster and more focused.
"I can't encourage people enough to update their websites," Taylor said. "My advice is to focus on where your money comes from and the audience you want. Then design the site with them in mind."
Keeping websites current will place businesses in good positions in case of a crisis when planning well will give them the best chance to survive.
"Being clean, up to date and well structured are my website's strong sides," Ignjatovic said. "I tell people to keep on pushing. I know things are very difficult, but I urge them to never give up."
Win with the right people at the right time
Well-designed marketing strategies fit snugly with your businessmedium.datadriveninvestor.com
Nothing is perfect. Even the best websites have niggling frustrations.
"One is that not all of our menu options are visible at the top," San Gabriel said. "You have to scroll all the way down, which you're not going to know as a first-time visitor. The search bar is also a bit hard to find."
Taylor noted the Top 3 frustrations on her website that are on her to-do list:
Integrating and optimizing ads

Driving people to a quiz still to be set up

Organizing for user experience
A DIYMarketers article has helpful tips: "Best Website Builders for Small Business."
Looking at competitors, San Gabriel wishes the Nimble website had a cute mascot, while Taylor would be happy if her site attracted more traffic.
According to Adobe, 38.5 percent of users judge a business by how their website looks at first glance.
"People are visual," Ignjatovic said. "Most of them like eye candies. Some would call that superficial, but I call it human nature."
Little Irritants Add Up
Trying to capitalize on visitors, websites can do themselves more harm than good.
"Autoplaying videos can be a bit invasive," Kao said. "So, those are a no-go. Another turnoff is websites that have fancy descriptions with buzzwords but no actual straightforward summary of what the company does."
Ignjatovic is repelled by popups.
"They come from everywhere," she said. "There's also constant use of stock photos along with tiny fonts."
Simple Thoughtful Steps Open the Door to People
Remember those with disabilities when you create contentmedium.com
Taylor thinks news sites have way too many ads.
"I'm not pleased with my page," she said. "I've rewritten it dozens of times and am never happy. You have to really consider your audience and the journey. It's a constant game of updating."
Often strapped for cash, small businesses struggle to make attractive websites on a budget.
"If you're going the do-it-yourself website route, it helps to get a bit of HTML and CSS knowledge," San Gabriel said. "There are also a lot of good free or cheap website hosting options that small- and medium-sized-business owners can use to get started. Maybe upgrade later on."
Possibilities On Paper
Kao suggested that being old fashioned and managing projects on paper can work so much easier.
"The best way to build a website on a budget is to plan your site out in detail," Taylor said. "Draw it up, write the copy, build it on paper first. Then develop it.
"After spending 10 times more on a website than I had to, I can tell you to plan, plan, plan," she said.
Ignjatovic recommends adding a low-cost hosting platform such as Wix.
"I remember Wix when they were just starting," she said. "I thought even back then how awesome it is to have such a platform.
"Working on paper in the initial phase is crucial," Ignjatovic said. "We think differently when we write, and we memorize better. It's easier to discard or cut paper and move things around, especially for website structure."
Eye-Catching Content Helps Grow Your Brand In a Crowded World
Visuals are a feast for the senses and let your message connectmedium.datadriveninvestor.com
Sooner or later, websites need updating. Depending on expertise, that might be done in-house or by hiring an expert.
Kao said the Nimble website is updated quarterly with the help of the company's web developer.
"It's a constant work in progress," Ignjatovic said. "Every few months there are minor tweaks with a big update every two to three years. It all depends on the change and the type of the website."
One caution about updates: According to CreditCards.Com, sites that only accept PayPal are considered less trustworthy.
Website update tools can prove to be too much of a good thing.
"Content optimization tools, keywords search tools, speed check up — there are so many," Ignjatovic said. "I must say, having so many tools can be frustrating."
For her content optimization, Taylor relies on Google Search Console, SEMRush and SurferSEO.
Kao notes that Nimble uses WordPress and its plug-ins for the actual website. BuzzSumo and Feedly are designated for content, inspiration and industry news.
About The Author
Jim Katzaman is a manager at Largo Financial Services and worked in public affairs for the Air Force and federal government. You can connect with him on Twitter, Facebook and LinkedIn.
---
Created by
James L Katzaman
Jim Katzaman is a charter member of the Tealfeed Creators' program, focusing on marketing and its benefits for companies and consumers. Connect with him on Twitter, Facebook and LinkedIn as well as subscribing here on Tealfeed.
--- ---
Related Articles