How Google Got Its Name
Google has not always been the name of the popular search engine.
I am fascinated with names and logos. I enjoy knowing the background of how companies came up with their names and logos. You probably use Google several times a day, but have you ever wondered how Google got its name?
Google's Name
Google has an interesting name. The company is not named after a person or place. At first, the founders named their search engine "BackRub." The name made sense at the time because the system checked backlinks to estimate the importance of information.
Eventually, the search engine's name was changed to Google based on a misspelling of the word "googol" which is a mathematic expression for 100 zeros following the number 1.
Google's goal is to rank pages on the World Wide Web according to importance using Google metrics to organize all the world's information and make it universally accessible to those who search for it.
Google indexes billions of web pages to provide an endless amount of information. Users can search for information by using keywords. Through Google's 189 regional level domains, the search engine receives over 5.5 billion queries per day, and it processes over 63,000 search queries every second. That amounts to over 2 trillion searches every year.
Founders of Google
Google started out as a research project that Larry Page and Sergey Brin worked on when they were both Ph.D. students at Stanford University in Stanford, California in January 1996.
The domain name for Google was registered on September 15, 1997, and the company was incorporated on September 4, 1998. The successful search engine had a humble beginning. It was based in the garage of Susan Wojcicki, a friend in Menlo Park, California. Their company's very first employee was Craig Silverstein, a fellow Ph.D. student at Stanford.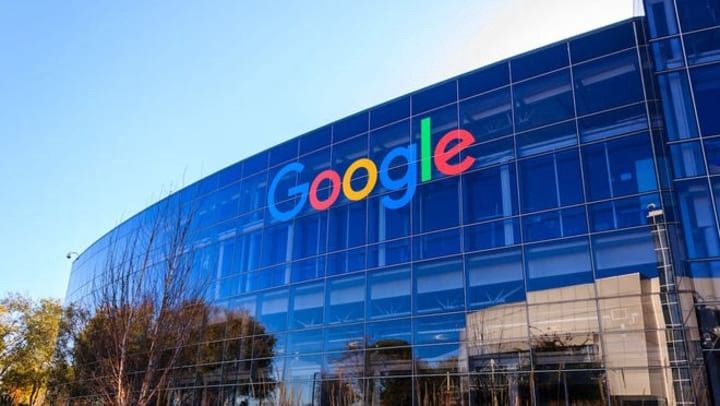 Shutterstock
When the company moved to its headquarters in Mountain View, California in 2004, they nicknamed their company Googleplex. In August 2015, Google reorganized its goals and became part of Alphabet Inc. Sundar Pichai replaced Larry Page as CEO of Google and Page became the CEO of Alphabet. When you use Google, you are really using Alphabet. Google is the largest company under the Alphabet umbrella.
Google became the most valuable brand in the world in 2017. Today, Google.com is the most visited website in the world. The company has more than 70 offices in 50 countries.
What Google Does
Most people who use Google think of it only as a search engine. However, Google does so much more. It has more than 251 other products. Google LLC is a multinational technology company that specializes in other internet-related services and products.
Those things include online advertising technologies, cloud computing, software, hardware, and of course its search engine. It is considered one of the largest technology companies alongside Amazon, Apple, Facebook, and Microsoft.
When customers use those other products, they might not know that it is a Google product, such as YouTube, a source of entertainment for millions of people around the world as well as Google Chrome, the most popular web browser with nearly 42 percent of all desktop web traffic.
Other products include Google Maps and Google Drive. Gmail is a Google e-mail service with over 1.5 billion active users.
Google is a recognizable logo even though it has been changed seven times.
The search engine also uses Google Doodle. It is a temporary logo that appears on special days to celebrate holidays, anniversaries, historical events, and the lives of famous people. Over the years, the search engine team has created over 4,000 doodles for their homepages around the world.
The word "Google" is always visible in the doodle.
Google, with its 118,889 employees, is a very successful and well-known company. In 2002, Yahoo offered Google $3 billion for the company.
Google refused to accept anything less than $5 billion. Today, Google has a market value of $650 billion. Yahoo has a market value of $48 billion.
If you don't believe it, "Google the story."
Originally published on medium.
---
--- ---
Related Articles