Great Strategies Help Keep Businesses on the Right Track
Things don't always go well in business. Depending on the problem, it may take owners a while to get back on track, but good strategy can shorten recovery.
When things go south, good plans show the way back to normal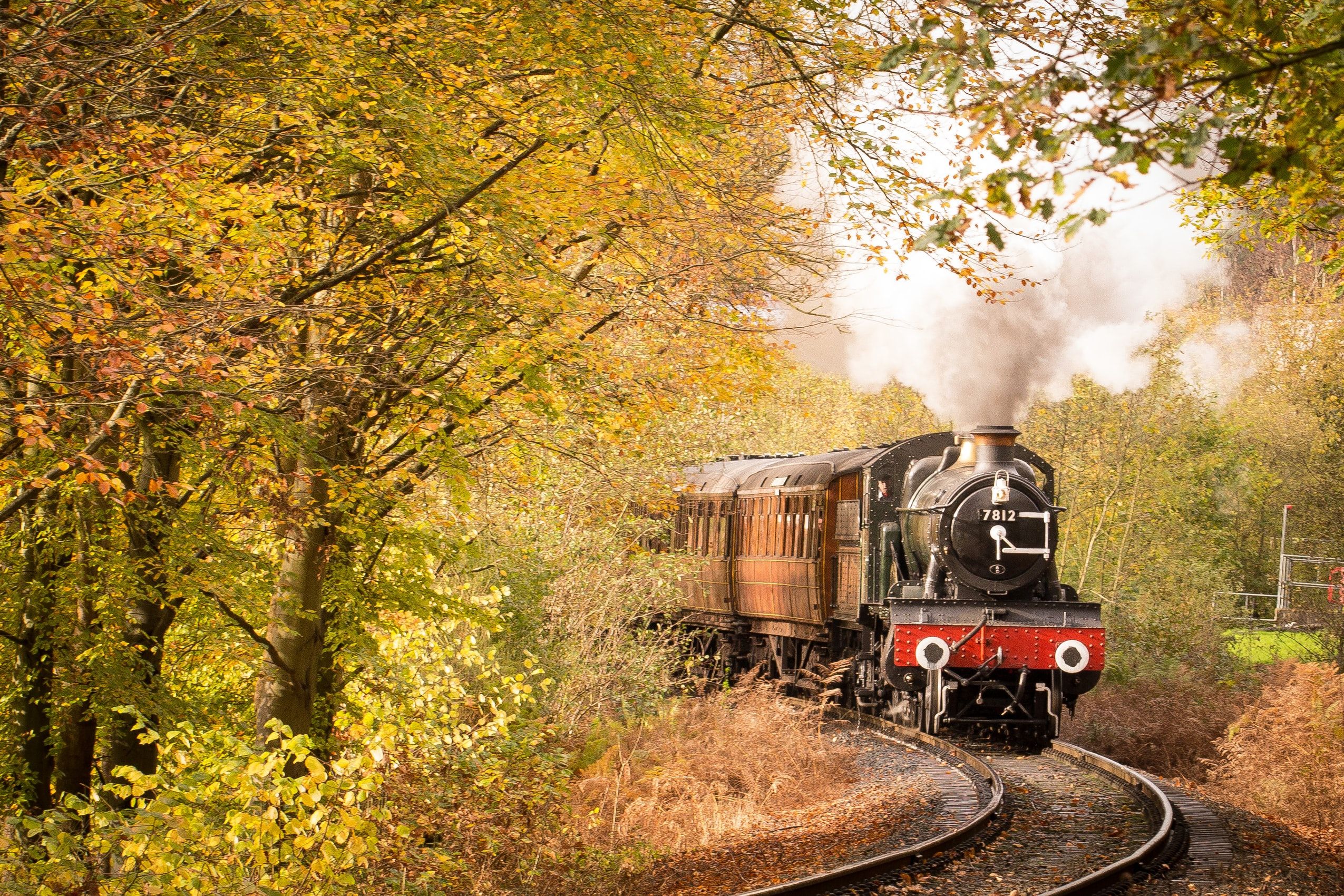 Things don't always go well in business. Depending on the problem, it might take owners a while to get back on track. Preparing for growth includes handling whatever surprises pop up.
Not formally in a business, social media specialist and aspiring writer Danielle Mamagona has set high sights that would be the envy of any entrepreneur.
"I will be a best-selling novelist one day and plan to win an Academy Award with my best friend for Best Adapted or Original Screenplay," she said.
To that end, Mamagona knows she will need a business mindset — ready to face the unexpected — as she prepares to self-promote a book she's working on.
"I suppose that would put me at the beginning stages of business," she said.
New Businesses Contend With Long, Winding Roads to the Top
Learning money management is key to ultimate profits or lossesmedium.com
Further advanced, Kushlani De Silva has more than a decade of experience working in technology marketing. She sums up her current state of business as "startup, promising and motivating."
For both novice and veteran, the wonder of anticipation is real. It's one reason why they joined business owners Ivana Taylor and Iva Ignjatovic to talk about how to level up their business strategy.
Taylor owns DIYMarketers, "committed to helping small business owners get out of overwhelm." Ignjatovic is a marketing, strategy and business consultant.
"Slow and steady growth, ready to rock," is how Taylor sums up her company. "I took the pandemic year to clean up, get clear and get my business ready for autopilot."
Storytelling Power
Like Mamagona, she also caught the writing bug.
"I'm writing a book that focuses on finding your marketing superpower and selecting strategies, tactics and tools to support them," Taylor said. "I'm great with articles, not so great with a book outline.
"It's stupid silly to me because each chapter is like an article or guide," she said. "I'm not sure why I get overwhelmed. I'm forcing myself to write whatever I feel like writing — every day — to move forward. The words don't have to be perfect, but I want the thought process to be clear."
What is the greatest tale you can tell?
Brands shine when they share their stories amid stressmedium.datadriveninvestor.com
Mamagona already experienced a writer's twists and turns after birthing the original story concept.
"I didn't set out to do a Cinderella retelling, but that's what it turned into," she said. "I won a contest, and my story was just sent off to be professionally edited. I'm pretty excited about it.
"It's novella length," Mamagona said. "For the contest, it had to be 10,000 words or less. I wrote it in two days because I kept putting it off and ran out of time. I was chosen as a finalist and spent a month working on edits with a published author. Then my story was picked as the winner."
Although she had what might seem like a productive year amid a worldwide conniption, Mamagona was not the only entrepreneur who scored big. Surveyed by Oberlo, 51 percent of small-business owners said they increased the number of online interactions they had with clients.
Daily Struggles for Long-Term Good
Such positive results reflect companies that have put a business improvement strategy in place.
"There's constant struggle with daily tasks, tactics and efforts and a long-term strategy," Ignjatovic said. "Business improvement strategies have to consider all those activities.
"Despite the challenges, I can't stress enough how important small-business search engine optimization is to the health of your business," she said. "That's especially true if you don't have a lot of time or money to invest in marketing."
Brand manager Ann Smarty takes a deep dive on the topic in her DIYMarketers post, "How to Create an SEO Strategy for Small Business."
Make Your Best Move When Everyone Else Rests
A 'slow season' is the best time to speed ahead of competitorsmedium.datadriveninvestor.com
"I love the 80–20 rule," Taylor said. "I identified the 20 percent of business that generated 80 percent of the revenue opportunities and made sure to optimize it.
"Another element that's critical is understanding your own strengths and talents," she said. "Don't throw yourself into something trendy if you can't keep it up."
Adjusting to meet your vision helps keep a steady hand.
"The first thing you need to do is determine your goals: Why are you doing what you're doing?" Mamagona said. "After that, it's time to get creative. Whatever you're doing has to stand out from the rest."
De Silva makes a point to keep her mind on her objectives with these cues:
Why are you trying to improve and for whom?

Who needs to get involved?

What kind of investment do you need?
"The perfect business strategy would be to produce online events with speakers to build my list," Taylor said. "I'd also need to repurpose content."
Tap Into Resources
Ignjatovic would take aim at three targets:
Plan and execute business growth.

Direct outreach to decision makers.

With limitless resources, make at least one acquisition.
In overall productivity, Omnisend found that 56 percent of brands increase email open rates with an emoji.
"I would like to outsource smaller projects to a new team member, focus on growth and retention immediately and have cycles to do outbound sales," De Silva said.
Make Your Package the One People See First
Distinctive, memorable branding sets you apart for customersmedium.datadriveninvestor.com
Old strategies based on face-to-face interactions might have veered to a more virtual path. A lot of people have become comfortable and come to expect more such encounters today than they did a year or two ago.
Taylor's current approach is a content strategy supported by SEO, while Ignjatovic concentrates on "preserving what I have now."
A DIYMarketers article dissects the three main marketing strategies for small business.
"I don't currently have a strategy, but I know it's something I'll have to get figured out soon," Mamagona said.
De Silva is working on her social media and content strategy.
"It focuses on getting referrals for customer acquisition," she said. "I would like to change some of my engagements to be more long term and move into more of a retainer model for pricing.
"I want to try taking non-tech marketing projects to expand my scope of expertise and look at more strategy and execution projects," De Silva said. "Clients appreciate having a full-service team."
Taylor's new approaches to a business strategy would include quiz funnels — a work in progress — along with testing online events.
Rise of Mobile
Strategy adjustments might include the switch from desktop to mobile applications. StatCounter GS found that as of December 2020, 55.73 percent of people use mobile compared to 41.46 percent being on desktop worldwide.
"A simple growth strategy would do for me," Ignjatovic said. "I would like to hire a couple more people. They could take on new clients and business projects. That way I'd have more time to work on business and not just run a business."
Mamagona's strategy shift might take her out of her comfort zone.
"As much as I want to fight it, my business strategy will need to include videos," she said. "Videos do so well across all social platforms, but they are definitely my least favorite thing to post."
Digital Transformation is About Better Decisions
Knowing your audience is invaluable for growing businessmedium.datadriveninvestor.com
The digital world in general poses challenges for those who want to adapt, knowing how much it's worth for their small business.
"I wouldn't be here without digital," Ignjatovic said. "I'm aware that I could do much more, but for the time being the good references are how I stay in the game."
References are integral for business, which DIYMarketers addresses in its post, "The Missing Link in Your Lead Generation Strategy."
"My business wouldn't exist without the digital world," Taylor said. "My goal is to generate more passive revenue online."
De Silva has a strategy underlined by flexibility:
Being present on digital channels

Accommodating remote meetings and client working hours as much as possible

Building a good presence online
Switching Early Pays
In a year's time, many owners have had to change how they operate their business. Fortunately for Taylor and Ignjatovic, they were early digital adopters.
"The only change is that I got the opportunity to optimize my strategy," Taylor said, while Ignjatovic felt hardly a ripple, already doing her job digitally for more than a decade.
Both of them were well attuned to modern online consumers who — as Adobe discovered — prefer to interact with a well-designed website.
Strategy gels before the first move
When you understand your rabbit, you will have your answermedium.datadriveninvestor.com
Small businesses should start now to invest in their strategy for the long term.
"I recommend that business owners look at where they get the bulk of their ideal customers," Taylor said. "Then optimize that channel. Stop doing what doesn't work."
A DIYMarketers post examines, "How to Design a Successful Communication Strategy for Your Brand."
"Small businesses should take time to truly analyze their digital presence and business growth opportunities coming from digital," Ignjatovic said.
For those new to digital, De Silva has a simple formula.
"Start building an online presence," she said. "Start engaging with your community on social channels. That will play a huge role in how your business grows."
Search for Assistance
Meanwhile, De Silva seeks additional insights:
Tips on building a pricing model for consulting

Tools that can help with contracts and invoices

The when and how for hiring
"Focus on one key marketing strategy: content, direct or advertising," Taylor said. "Then select two tactics to support, and finally no more than three tools to automate and measure."
Innovation injects fun into business fundamentals
Being open-minded and flexible leads to entrepreneurial successmedium.datadriveninvestor.com
Ignjatovic is tempted to blaze a new trail.
"Even though content and tool production is huge, I have a hard time finding the right resources with the right information," she said. "Perhaps I should start a tool of my own."
When things don't go well for your business, stop to regain your perspective. You might be off track or trying to do too much all at once or by yourself.
"Hit the pause button," Ignjatovic said. "Analyze how you got in that unfavorable situation and think about options, time and resources to get out of it."
The main thing is not to hurt your cause.
"I take a step back and look to see what got in the way," Taylor said. "Often, I've added ideas on a whim that diluted my efforts."
Applied at the right time and place,such corrections will have businesses leveled up for success.
About The Author
Jim Katzaman is a manager at Largo Financial Services and worked in public affairs for the Air Force and federal government. You can connect with him on Twitter, Facebook and LinkedIn.
---
Created by
James L Katzaman
Jim Katzaman is a charter member of the Tealfeed Creators' program, focusing on marketing and its benefits for companies and consumers. Connect with him on Twitter, Facebook and LinkedIn as well as subscribing here on Tealfeed.
--- ---
Related Articles