Great Tech is the Way to Build Effective Remote Teams
Displaced employees are moving back to their workplaces in fits and starts with many companies accepting that the new normal is a hybrid environment.
Collaboration tools work best to unite people working far apart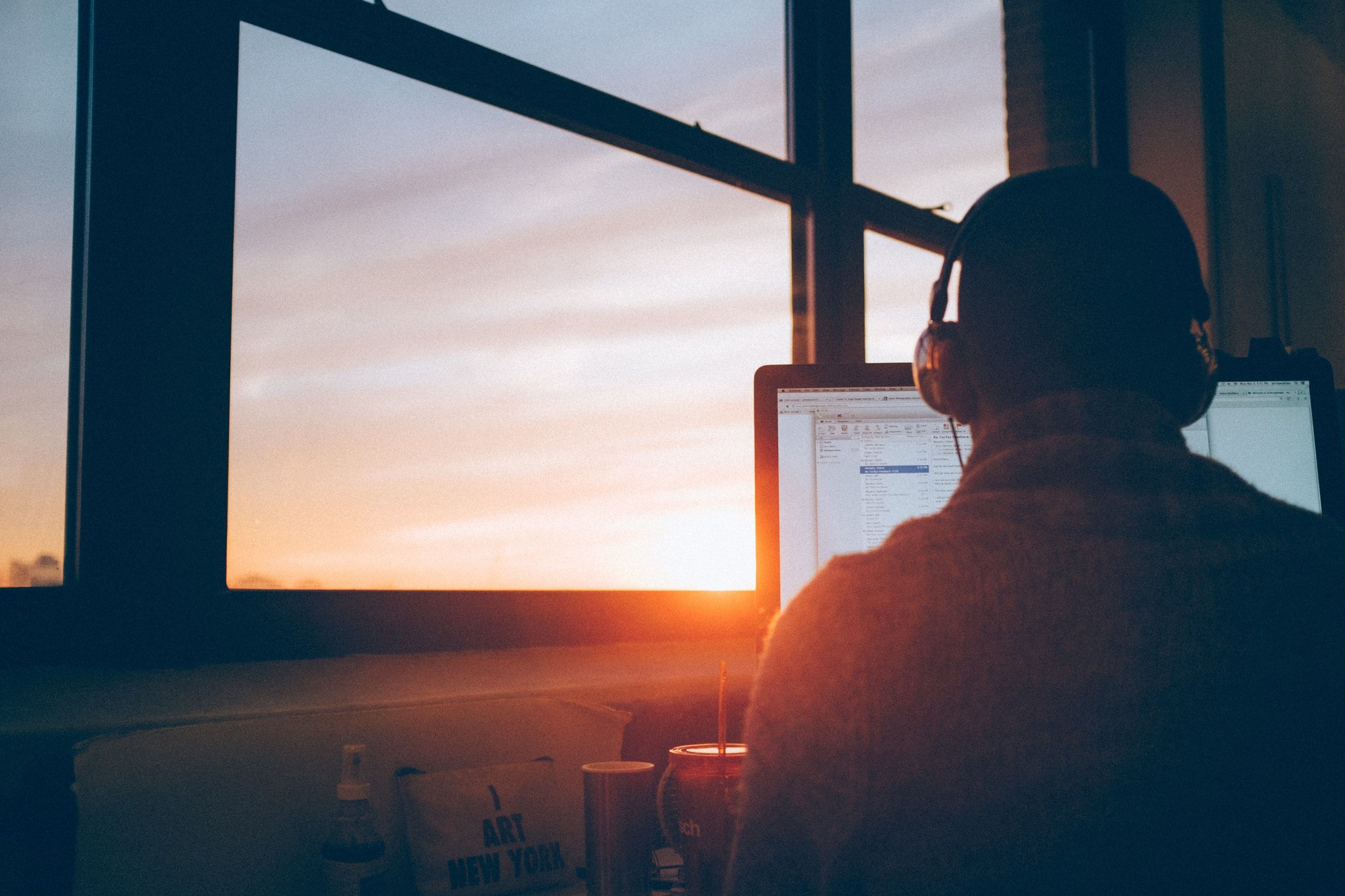 Displaced employees are moving back to their workplaces in fits and starts. Not only a matter of safety, those yearning to breathe free are reluctant to return to their old ways of doing business.
A growing consensus favors a workforce mix of those who commute on the road and others who carry on from home.
"The future of work is hybrid — with over 50 percent of people saying they'd prefer to work from home at least three days per week," said Meghan M. Biro. "However, many workplaces don't have the tools in place to make the transition to this new working style.
"To implement hybrid work successfully, organizations need streamlined communication and security for safe collaboration and inclusive communication," she said. "By selecting the right tech tools and organizational strategies, hybrid work can be a boon for productivity, employee engagement and even diversity, equity and inclusion."
A Forbes analyst, brand strategist and TalentCulture chief executive officer, Biro talked about creating intelligent workplaces with Harold Sinnott, a technology influencer, author and digital consultant. He specializes in emerging technologies, digital transformation and the future of work.
An intelligent workplace is attuned to employees' needs and keeps them informed about the company's policies and vision, letting each person know how everyone fits into the overall scheme.
"The pandemic has given the opportunity for technology to power inclusion," Sinnott said. "Remote work has quickly become the preferred way of working."
Avenues of Communication
After two years of unexpected disruption, Biro said everyone has learned the value of an organization that communicates openly and often with their employees.
"Intelligent workplaces put digital innovation into the hands of their teams, wherever they are working from," she said. "Having great tech allows productivity, teamwork and efficiency without interruptions.
"Companies need to choose the right tech for their culture," Biro said. "Leaders, ask yourselves, 'Do I need more security, collaboration or efficiency?' Great tech can solve so many workplace problems."
Human resources departments will find themselves increasingly in the spotlight as they wrangle modern technology.
"HR tech should improve the overall employee experience while giving companies a competitive advantage with retention and recruiting top talent," Biro said. "As the adoption of new tech is being introduced, it is vital to ask and listen to your teams about issues and solutions they see.
"Hybrid work and tech will not be a 'one size fits all,'" she said. "Look at your teams and the goals you want them to meet. Build your process and HR tech around that."
Optimal Collaboration
Collaboration tools make it easier for all members of the team to work with each other, bringing out introverts to share their skills so everyone reaches optimum productivity. That also lets each person share in the wealth.
"Collaboration technology has played a critical role in enabling a shift toward hybrid working and less reliance on geography-based hiring," Sinnott said. "For conducting recruitment and hiring, virtual interviews and video conferencing became an extended practice.
"It's about an organizational culture in which all individuals feel treated fairly and respectfully," he said. "They expect equal access to opportunities and resources."
Biro agreed that great HR tech should give teams equal accessibility across the board.
"Collaboration tools make it possible for employees to work wherever they want," she said. "Since many companies are looking to adopt a hybrid work model, having the right tech for the job makes the collaboration process even easier.
"There are so many hybrid work models to choose from," Biro said. "For many companies, how the team collaborates will inform which HR tech will be necessary for the task. Every team needs something different."
Out of that difference comes attraction.
"Collaboration tools make it easier for teams to work together," Biro said. "This efficiency is even more important when we're talking about hybrid work. Team members may not have the option to physically work together. Let's make the process as easy as possible."
Separate Yet Inclusive
The pressure is on globally spread companies to develop productive, inclusive hybrid work environments.
Whether in-person or spread far away, workplace inclusion depends on good communication. Without that, the person at the next workstation can feel as distant as Timbuktu with all the drawbacks that entails.
"Start by ensuring your company culture values are consistent and include all of your goals such as diversity, equity and inclusion, productivity and collaboration," Biro said. "Setting the standard with employees from the very beginning will help ensure their success.
"The right HR tech and tools will be key when teams are spread out," she said. "Everyone should have access to the same resources. Remember, that company culture includes everyone — regardless of where or how they work."
Naturally, the corporate culture trend setters reside at the top.
"Intentional collaboration needs consistent leadership," Biro said. "Get everyone on the same page to empower teams to succeed."
Do not despair when people find themselves far from their previous workplaces.
"There are opportunities to improve collaboration and communication at work in the current remote working environment," Sinnott said. "This is the time to address the isolation some people feel when working remotely."
About The Author
Jim Katzaman is a manager at Largo Financial Services and worked in public affairs for the Air Force and federal government. You can connect with him on Twitter, Facebook and LinkedIn.
---
Created by
James L Katzaman
Jim Katzaman is a charter member of the Tealfeed Creators' program, focusing on marketing and its benefits for companies and consumers. Connect with him on Twitter, Facebook and LinkedIn as well as subscribing here on Tealfeed.
--- ---
Related Articles