Group IDEATION is dead… or is it within our new work-from-home virtual reality?
After multiple ideation workshops, here's what I've learned.
COVID-19 continues to fundamentally change where and how many of us get our work done. Without being able to share the same workspace, we have to evolve the meaning of collaboration to meet the new virtual workforce.
A question floating around the design community during these times is "how can we make virtual ideation/brainstorming a true success with other collaborators?"
After multiple ideation workshops, here's what I've learned.
1) Planning is key — Make Sure You Really Need A Brainstorming Session First
Before trying to put another meeting on everyone's calendar, is there a real desire and need for ideation? Not everyone will see this as a good use of their time. So make sure to have buy-in. After discussing it with project stakeholders, if there seems to be a need, go for it!
2) Develop and Share Your Problem Statement with Supporting Data
You will need a clear problem statement informed by qualitative and quantitative data before getting started. I would also share any background information on the project beforehand, so that you can hit the ground running.
3) Setting Ground Rules
This will help orient participants with the structure and expectations of the session. Most importantly, as the organizer of this brave endeavor, it is your mission to create a fun and safe place for sharing and creating ideas.
Crazy 8 is a popular exercise where the team has a limited amount of time (8 mins or so) to generate as many ideas as possible and then share them with the group.
This typically involves a multi-disciplinary group (5–12 people) to generate divergent ideas
My collaboration tool of choice is either InVision Freehand or Miro
4) Ice-Breakers — Get Everyone Feeling Comfortable Being Creative
Warm-up exercises often help non-designers ease into virtual whiteboarding tools and get the creative juices flowing. For example, in the last warm-up I used, we encouraged participants to imagine what a magazine cover would read if they were immensely successful with their project
Something else to look out for is a reluctance from certain stakeholders to generate ideas on the fly as that is not their normal work process. Which is fine. Maybe they are not comfortable sharing rough ideas. Alternatives to consider might be to give them the opportunity to come with prepared ideas and to not force non-visual people to sketch or use imagery.
5) Expect the unexpected!
I had to learn this one the hard way, but often you'll have technical problems and people can't access the tool for some random reason. That is why test runs are important. Remember to stay flexible and stick to 5–12 participants. It is also good to reinforce with everyone that there are no bad ideas and ask them to say or type what comes to mind.
Conclusion
Ideation is alive and well (no pun intended) during this challenging time. Like anything else, it takes some getting used to and of course, some of the magic and energy of in-person interactions are lost.
I've rarely had an ideation session (virtual or in-person) that didn't produce some new ideas or at least involved silo-breaking dialog, laughter or even a little workplace fun. What could go wrong…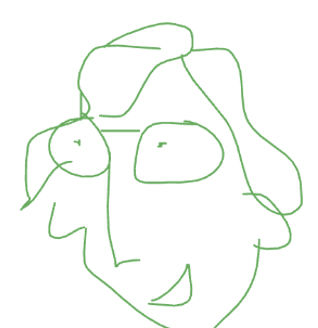 ---
Created by
Will Parton, UXC
Curious UX advocate with 15 years of experience working for top brands in both consumer and enterprise applications.
--- ---
Related Articles