Growth of Women Entrepreneurship in India - in conversation with Sairee Chahal
Sairee Chahal, the founder of SHEROES, talks about the challenges and growth of Women Entrepreneurs.
According to the sixth economic census by the National Sample Survey Organisation (NSSO) only 14% or 8.05 million business establishments out of the existing 58.5 million are being run by female entrepreneurs.
Most of these women-run companies are small-scale, out of which 79% are self-financed.
The global situation too, remains lop-sided for women at 37%.
Sairee Chahal, the founder of SHEROES, talks about the challenges and growth of Women Entrepreneurship in this exclusive interview with CoFoundersTown!
SHEROES is a women-only social network accessible via Sheroes.com and the SHEROES app offering the communities a free-to-use counselling chat helpline, resources, mentorship, peer-to-peer conversations, a marketplace, a reproductive health tracker and opportunities for women.
SHEROES is re-imagining how women use, experience and benefit from the internet. It is specifically aligned to using the internet as a tool for change, especially for women in high gender gap countries offering a space for appreciation, recognition, growth and interactions. Safety, empathy and trust are tenets that are built into the platform at every level.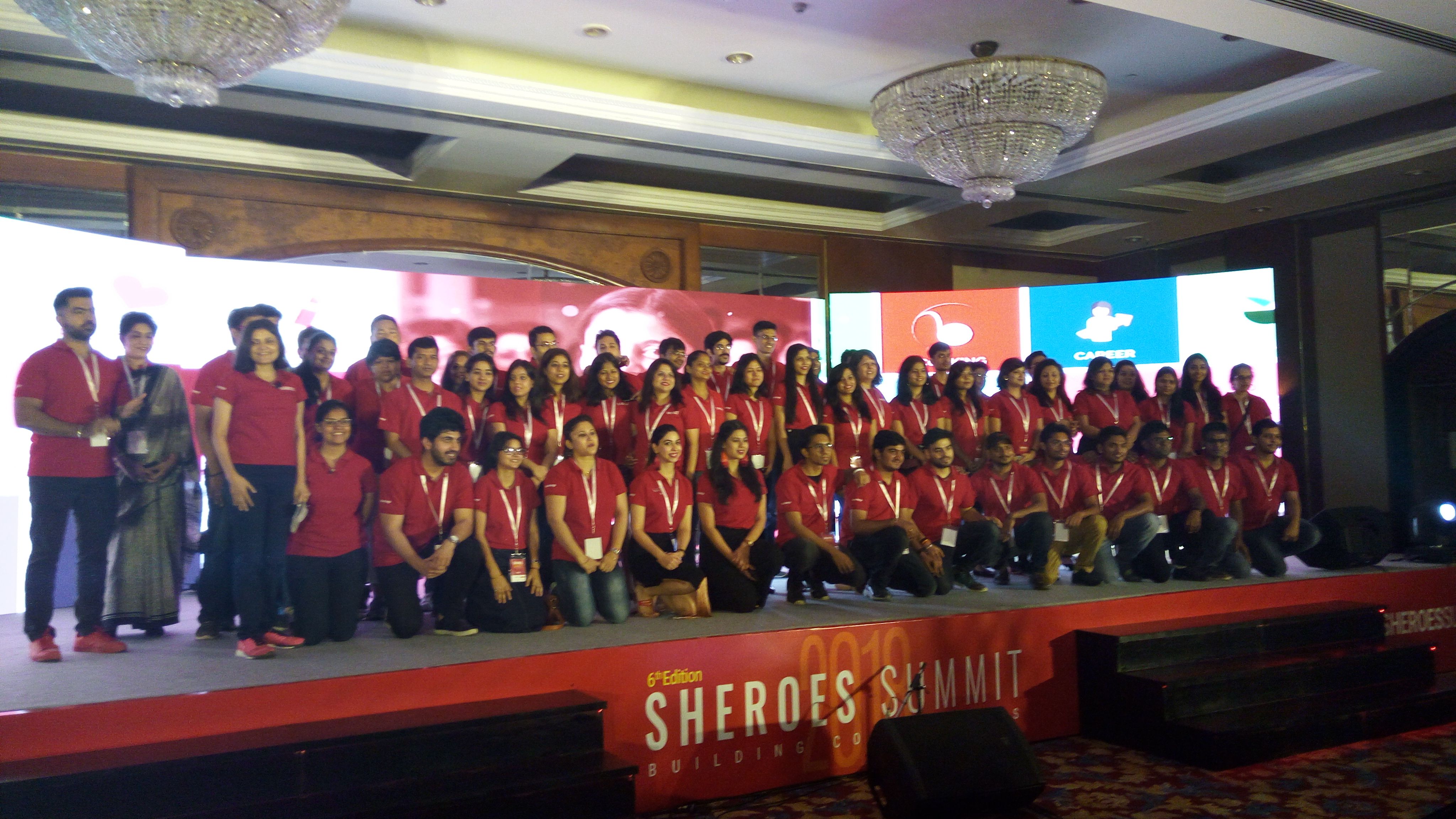 Q. How much has women entrepreneurship evolved in the last decade in India?

The number of women entrepreneurs at all levels have grown in India– right from small and medium scale entrepreneurs, micro-entrepreneurs, creative businesses, tech start-ups, etc. Women-led businesses are expected to generate over 150 to 170 million jobs by 2030 and SHEROES has curated several opportunities to trigger this.
Q. What has been the primary reason behind this growth in the number of women entrepreneurs in 2010s?

The Internet has been a major enabler – women are able to launch their businesses from wherever they are and grow them by leveraging various online tools, resources, e-commerce and social platforms.
Via SHEROES, our users are leveraging SHECO, our social commerce opportunity to build their identity as entrepreneurs, learn how to market and sell online, and be part of a community. SHECO entrepreneurs will also be eligible for business loans, and are already accessing mental health support through the Ask SHEROES chat helpline.
High-empathy ecosystems designed around women's needs and aspirations, can trigger entrepreneurial spirit in a big way.
Q. In India, the proportion of women in paid work is among the lowest in the world, at just about 23%. How can women entrepreneurship help in changing it for the better in the coming times?

Entrepreneurship triggers many things including identity, financial independence, skill building and job creation. Women entrepreneurs are able to invest in health and education for themselves and their families, and also move the GDP needle. We're already seeing all this play out via SHEROES as well as other ecosystems such as Mann Deshi Foundation,and SEWA (which now has a community on SHEROES).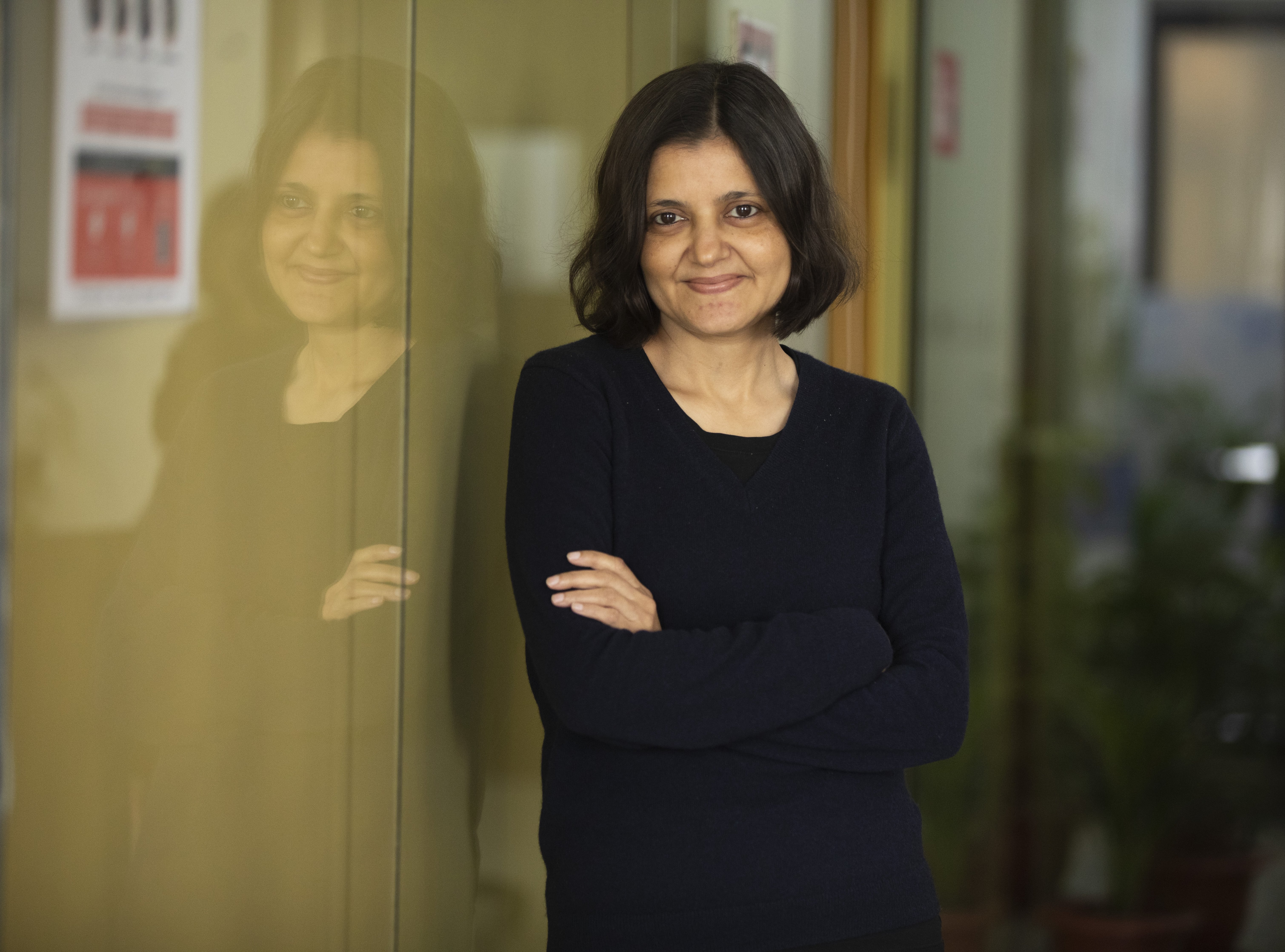 Q. What was that moment when you realised that you wanted to do this (being an entrepreneur) for the rest of your life? What inspired you to start SHEROES?

I got into entrepreneurship while I was still in college.
The ability to solve problems innovatively and creating value always fascinated me.
The discovery of the Internet as well as listening to the desires of women inspired me to start SHEROES.
Q. Take us through the growth of SHEROES in all these years! What are the plans for the next 5 years?
SHEROES platform is the first women-only social network and literally the only slice of the Internet that has no male profiles. We have invested a lot in tech and AI to ensure this.
The larger goal is to design a safe, high-empathy, super constructive and high-energy space for women internet users. Women can access it via Sheroes.com or download the SHEROES app.
We launched the app in 2018 and I am proud to say that it is one of the slickest designed products for women, both in terms of functionality as well as looks and feel.
Women can start their own communities, buy and sell products and seek mental health support on the chat helpline. They can get appreciation, recognition, connections and a complete growth eco-system for themselves. The app is available in multiple languages.
The SHEROES app received an IAMAI Award in 2020 for its social and economic impact via mobile.
In 2019, we launched SHECO to support women entrepreneurs and this opportunity has given many women wings. We aim to reach out to 100 million women and help more and more women have a positive and constructive experience online.
Q. What's the biggest challenge for women entrepreneurs currently?
I would say lack of personal and family support is the biggest challenge. If we believe more in women entrepreneurs as a society, nothing can hold them back. They are succeeding despite it.
Q. Which trends have dominated women entrepreneurship last decade? Which ones will dominate women entrepreneurship in 2020?

We have seen the rise of small and medium scale businesses, creative women turning their passion into a business and more women entering male-dominated bastions like technology, law and energy.
Also, the rise of homepreneurs and gig-preneurs (woman building products from their own homes or offering a service and developing income and identity for themselves).
Also, social commerce, which is essentially conversation-led commerce where women excel is the backbone of the SHECO opportunity. This one will definitely dominate in 2020. I also see access to credit growing and solving for the lack of credit scores and histories to enable more entrepreneurship.
Q. To anyone who wants to be an entrepreneur this decade, what would be your advice to them?

Take charge and go for it.
There are resources, tools, communities and mentors available.
---
Ideas are easy, Implementation is Hard, learn from the ones who knows how to start. A Publication by Tealfeed.
--- ---
Related Articles