A Guide for Women In Leadership At Any Age
3 most important C's that would define the future of women leadership
---
Sharon Gill - Purpose Centered Leader and Coach
---
I recently read an article by John Eades entitled "The Biggest Leadership Trends to Know for 2020" and was encouraged by the trend toward an increase in female leadership.
The article stated that while women were effective and productive in positions of leadership, the challenge for HR was providing more leadership development opportunities so they could be promoted from within. (Read article here: https://www.linkedin.com/pulse/biggest-leadership-trends-know-2020-john-eades/).
I want to piggyback on that article to offer some feedback regarding effective leadership development and integration for female leadership in the 21st century.
I call them the Big 'C's.
The first 'C' addresses the Culture that upper management needs to change surrounding the perception of women leaders in the workplace.
As a female leader, I have personally experienced a double standard in the past that I am certain is still ongoing for many. It may be subtle but many times it is overt.
For example, a male leader handling a challenging situation may be described as 'assertive', while a female leader in a similar situation could be deemed 'aggressive'.
There is also the assumption that female leaders are more emotional than male leaders and therefore should be taken less seriously. Words like 'vindictive', 'spiteful', and 'b..ch' are used more to describe female bosses than their male counterparts.
On a positive note, I have seen a great effort to address the corporate culture in major organizations but this needs to trickle down to mid and small-sized companies as well.
The decision to embrace women in leadership and to provide opportunities for the same must start at the C-Suite level and become part of the company's DNA. Lip service will not work here. Female leadership advancement must be part of the company's strategic plans.
The next 'C' I would like to highlight is for the female leader to develop rock-solid Confidence.
Speaking from my own experience coaching female entrepreneurs and from conducting an online survey of several thousand female followers on my Facebook Fan Page, the number one setback for a female leader is a lack of self-confidence.
It has been well documented elsewhere that a woman may have more credentials/qualifications than her male peer yet still feels less smart, ask for less raise, and demonstrate less confidence. This is internal and has nothing to do with corporate culture.
This requires a shift in the mindset of the female leader. When one is confident, you get the courage to do the following:
• Believe in yourself
• Trust your instincts
• Have faith in your capabilities
• Stand up for your rights
• Be firm to others and say no when needed
• Have the drive to pursue your ambitions and goals
• Not settle for anything else than what you want and deserve
• Constantly stretch your limits
• Have a can-do attitude
• Keep setting the bar high
Because I believe that confidence is a key ingredient for a successful life and career, I developed a confidence course for women a few years back to address some of these issues. The Confident Woman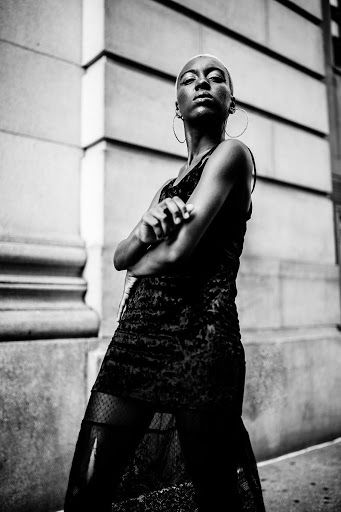 My third and final 'C' is Connection.
The female rising star must seek to connect with sponsors, mentors, and coaches in addition to other leadership development activities. A sponsor in an organization can open the proverbial door for promotion, while a mentor helps to guide you while you are there.
The onus is on the female leader to seek out and engage with suitable sponsors and mentors. It is also important that she reaches back and provides mentorship and sponsorship to an upcoming leader, thus perpetuating a cycle of support.
The connection plan should also include peer groups and masterminds that expand the field of opportunities available for the up and coming female leader.
Social media platforms like LinkedIn are proving to be great networking mediums for professionals and many connections develop into collaborative relationships. As with anything worth achieving, the results are based on the level of commitment to the process.
All in all, the landscape looks very good for the rise of female leadership in the coming years. The United States is at a historic moment for women as it is on the brink of electing its first female minority vice-president. That glass ceiling will essentially be smashed!
---
Created by
Sharon Gill - Purpose Centered Leader and Coach
𝙎𝙝𝙖𝙧𝙤𝙣 𝙂𝙞𝙡𝙡 𝙞𝙨 𝙖 𝙗𝙪𝙨𝙞𝙣𝙚𝙨𝙨 𝙘𝙤𝙖𝙘𝙝 𝙩𝙤 𝙚𝙣𝙩𝙧𝙚𝙥𝙧𝙚𝙣𝙚𝙪𝙧𝙨 𝙖𝙣𝙙 𝙖𝙣 𝙤𝙧𝙜𝙖𝙣𝙞𝙯𝙖𝙩𝙞𝙤𝙣𝙖𝙡 𝙩𝙧𝙖𝙞𝙣𝙚𝙧 𝙤𝙣 𝙋𝙪𝙧𝙥𝙤𝙨𝙚 𝘾𝙚𝙣𝙩𝙚𝙧𝙚𝙙 𝙇𝙚𝙖𝙙𝙚𝙧𝙨𝙝𝙞𝙥. 𝙬𝙬𝙬.𝙨𝙝𝙖𝙧𝙤𝙣𝙜𝙞𝙡𝙡.𝙘𝙤𝙢 * 𝙘𝙤𝙣𝙩𝙖𝙘𝙩@𝙨𝙝𝙖𝙧𝙤𝙣𝙜𝙞𝙡𝙡.𝙘𝙤𝙢.
--- ---
Related Articles