Your Guide To Purchasing Collars & Leashes or Loop Leads and Putting Them On Your Pup
We will also discuss a few factors to consider when putting a collar or leash on your pup. Read on to learn about them:
---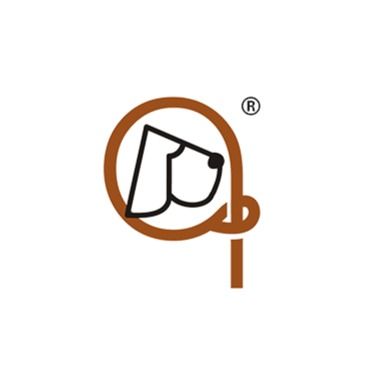 ---
There is no denying that we all want to adorn our pups in the cutest and most adorable collars and leashes. But note that not all dog collars and leads you find on the market are created equal. Some materials may be uncomfortable and not safe to put on your pup. Choosing the right collar and leash for your dog is crucial for their comfort and safety. If you're a new dog parent, we have a few tips to guide you when purchasing a dog leash with a loop or a collar and leash for your pup. We will also discuss a few factors to consider when putting a collar or leash on your pup. Read on to learn about them:
Tips for purchasing a collar and leash or collar leash for your pup
Know the different dog collars and leashes.
The first thing you should do before getting a collar and leash for your pup is to explore the various options available on the market. Some dog collar choices include everyday collars with metal buckles, chain slip collars, martingale collars, and head collars.
When it comes to dog leashes, these are some options you might want to know: the standard dog leash, which is a common type of dog lead for an everyday walk; the retractable dog leash; the adjustable lead; the chain lead; the martingale leash; and, the dog harness.
Pay attention to comfort and safety.
This is a significant factor to consider when purchasing a leash and collar for your pup. As mentioned earlier, not all collar and leash materials on the market are safe and comfortable to put on your pup. Look for a collar or lead made using high-quality material designed to ensure the comfort and safety of a pup when wearing it.
The Alvalley's braided leather loop lead is among the best collar leashes for dogs. The leash is handcrafted and braided by leather artisans in Colombia. The edge of the lead is perfectly leveled for a soft touch and is tightly intertwined around a nylon parachute cord to improve its strength. The piece is also versatile- your pup can wear it during training, dog shows, walking, travel, and more. This is the perfect option for pet owners looking for a stylish collar with a leash.
Consider the length and thickness of the dog collar or leash.
Collars and leashes are available in different lengths and thicknesses. The size of your pup and your purpose of buying can help determine the collar and leash length and thickness.
If you want to give your pup more freedom to run when walking or training them, you might want a longer-size lead.
Consider a smaller leash if you want to keep your pup close to you when walking on the street, in hospital corridors, and other public places.
If you opt for the Alvalley dog collar leash, you can choose from the 1/8 in (4 mm) and 3/16 in (5 mm) thick leashes with lengths varying from 2ft (60 cm), 3ft (91 cm), and 4 ft (123 cm).
These are some tips you should remember when purchasing a collar and leash or collar leash for your pup.
Now, let's look at these few factors to consider when putting a collar or collar leash on your pup.
Introduce your pup to the collar.
It is important to get your pup used to the collar or leash. Instead of surprising your dog and putting it immediately on them after buying, let the piece stay around for a while. Under your surveillance, keep the collar or leash next to your pup. You can lay the collar along with the dog's toys to get noticed. After they have seen enough, you can place the collar or leash on them.
Make sure the piece is not too tight.
Another thing you should remember when putting a collar on your dog is to ensure it is not too tight. Over-fastening the collar will make it uncomfortable for your pup to breathe. It can also cause skin irritation when the collar rubs harder on the skin. To help avoid skin problems, go for a soft piece, such as that from Alvalley.
Observe your dog after putting the collar on them.
Your pup may be unable to tell you whether they like the collar. If they feel uncomfortable, they will start biting the piece or running around. After putting the collar on your pup, ensure you observe them. This way, you can remove the collar if it causes your dog irritation and discomfort.
These are some tips you can consider when purchasing a dog collar and leash and putting them on your pup.
If you're looking for several designs of high-quality dog collars and leashes or loop leads for dogs, check out Alvalley.
---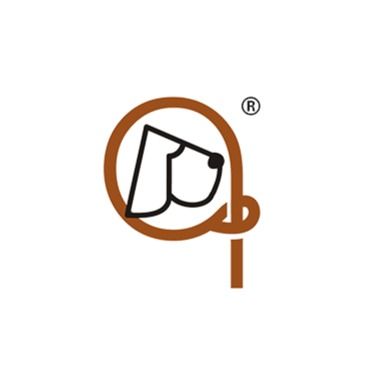 Specializes in handmade dog leashes and collars that are known for their high-quality workmanship and versatile functionality. Made with the finest nylon for a smooth and soft feel to touch and super comfortable for all-day use. Alvalley specializes in dog leashes and collars handcrafted in Colombia, South America. They are distinguished by their high quality, beautiful workmanship, and funcionality. All of our leather braiding is hand-made, tightly woven, with a very smooth and soft feel to the touch.
--- ---
Related Articles