A Guide to Science World in Vancouver
When you look out the window of your Hotel Hermitage room in Vancouver, you will probably be able to see evidence of Science World.
---
L'Hermitage Vancouver Hotel
5 months ago
|
2 min read
---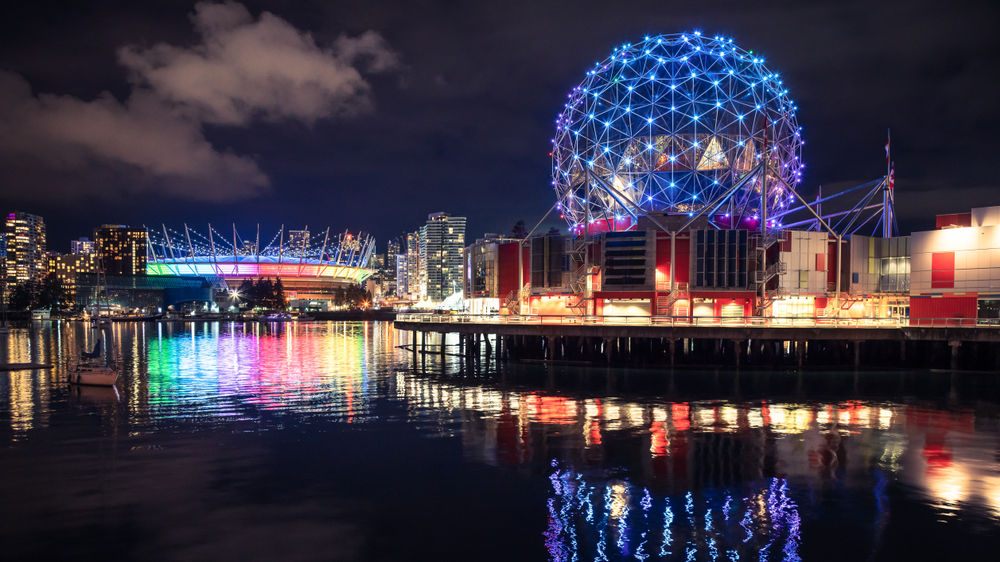 When you look out the window of your Hotel Hermitage room in Vancouver, you will probably be able to see evidence of Science World. An impressive spherical structure which looks like a scientific kind of globe, boasting a structure which is just as impressive if not more so than the luxury Vancouver hotels in the surrounding area, including those hotels with pools that Vancouver is so proud of, the Science World attraction is awe-inspiring before you even walk in thedoors.
Here is our guide to Science World, located a stone's through from Vancouver's Downtown accommodation and right on the city's waterfront.
What is Science World?
Science World combines indoor and outdoor attractions which relate to science and technology, from the history to the current and futuristic advancements which we use every day. Every day the attractions hosts talks and demonstrations and invites visitors to wander the exhibits and truly immerse themselves in science on its most basic level – uncovering secrets and new discoveries which delight adults and children alike.
Things to see and do at Science World
Just some of our recommended must-see and must-visit exhibits and attractions within the Science World experience include:
T-rex, the ultimate predator. This is a new exhibition which invites visitors to walk through a recreation of prehistoric Earth and come face to face with a lifesize T-rex dinosaur.

Sacred Journey. Running until February 2023, this exhibit combines immersive and interactive experiences as it shares the story of the traditional ocean-sailing canoe, how it was made, and how it has been used across the generations.

School visits which invite school groups to explore and be inspired by the site as a whole, with tours that link back to the curriculum and to specific areas without their education and learning.

Living Lab. An area designed for children and young people to immerse themselves in the complexities of cognitive development and how we as humans develop over time.

Birdly. A virtual reality experience which is one of the most popular in Vancouver and lets visitors see the world through the eyes of a flying bird. The closest that you will get to genuinely feeling like you are able to fly!

TD Environmental Trail. A walking route which goes around the exterior of the Science World building and boasts exhibits along the way which encourage users and visitors to think about conservation, sustainability, transportation, waste, and water – both locally and in their own towns and cities depending on where they've come from.
As well as these exhibits, Science World hosts a wide variety of events and talks which are aimed at everything from inspiring women to get involved with science, to creating sensory friendly experiences for young people, inviting guests to get involved in making their own historic and scientifically inspire crafts, and fundraising opportunities for the attraction. Science World is ideally located for ashort or prolonged visit during your trip to Vancouver, and is open seven daysa week.
---
Created by
L'Hermitage Vancouver Hotel
L'Hermitage Hotel Vancouver is a luxury boutique hotel located on the corner of Robson and Richards Streets in the very heart of Vancouver's shopping and business district.
--- ---
Related Articles