This Gurugram-based startup will get products delivered from your favorite beauty brands.
Zero Gravity Aesthetics LLP limited is an import house of FDA approved cosmetics, beauty, skin and hair-care products in India.
With most beauty brands not shipping to or charging excessively for shipping to India, it's a sad condition for the cosmetics-enthusiastic Indian women. Are you tired of watching makeup tutorials and realizing that the product doesn't deliver to your country? Well, Zero Gravity Aesthetics is here to change that.

Zero Gravity Aesthetics LLP limited is an import house of FDA approved cosmetics, beauty, skin and hair-care products in India. It is a Gurugram based start-up which was incorporated by Sania Singh and Harpreet Singh in 2017. Zero gravity focuses on bringing the safest and most effective products from across the globe. Their major goal is to provide maximum customer satisfaction. The products are 100% authentic and genuine when it comes to quality. Zero Gravity:
Imports genuine, safe, authentic, non-toxic and highly effective products for its clients, from across the globe.
Products are FDA approved and client-specific, which ensures 100% credibility to the brand.
Has served the customers with various successful products such as Perfectio Plus, ONC Quinoaplex R3, LA Girl, Organic Keratin, etc.
Has 4 US-based brands that are the consistent partners with the startup.
THE IDEA BEHIND ZERO GRAVITY AESTHETICS
'Think beauty, Think Zero Gravity', is the mission at hand for the startup. They aim to import all those products which otherwise are not available in India. The products are all authentic and organic, ranging from skin care, keratin treatments to all other kinds of beauty cosmetics.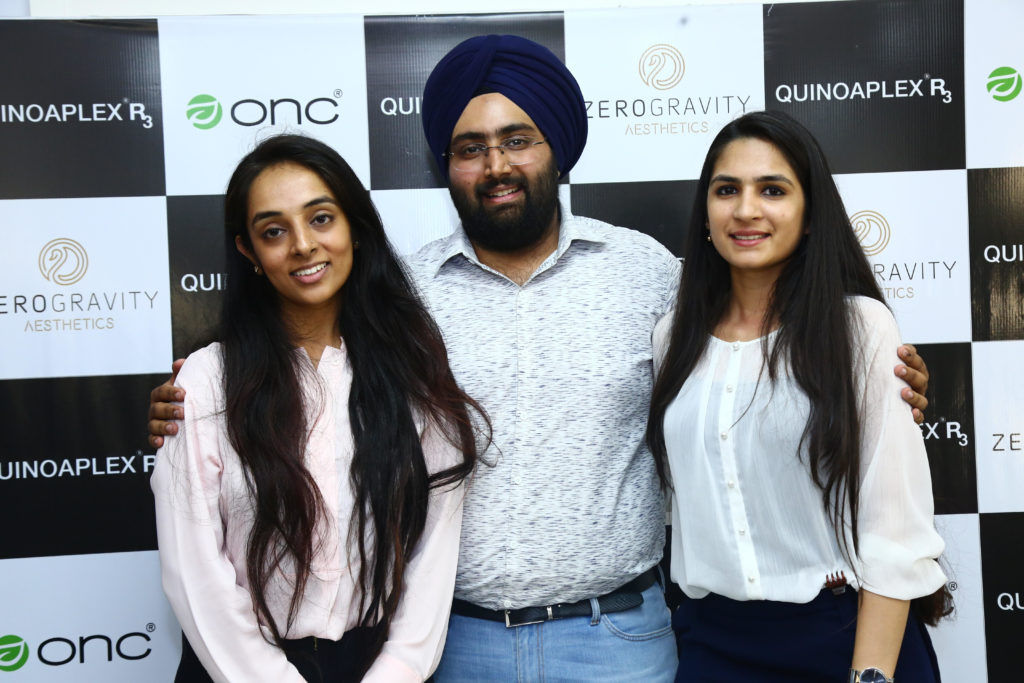 Zero Gravity Aesthetics was named after the first official client, 'Zero Gravity Skin', the company ever had. It was in honor and tribute to the first milestone achievement for the company. It has an in-house team consisting of 15 people including the founders and key members. Zero Gravity also consists of 60-65 sales executive in different parts of India to promote the products and take orders from the customers.
BACK TO THE TIMES WHEN ZERO GRAVITY STARTED: THE UNTOLD STORY
Miss Sania Singh, one of the founders told us, "I noticed all the beauty bloggers and influencers on YouTube. They promoted those brands which were prominent but unfortunately weren't available in India at that time. We deserved to get the product we want for ourselves. I wanted people to understand that India was a huge, diverse and beautiful market."
So, around 2014-15, they started to plan this whole thing. It was long hours of planning and lots of work to attract the companies to consider India as a market. But, it finally happened.
Interestingly, one of the founders of this firm, Mr. Harpreet Singh, is the father of the other founder Miss Sania Singh. The key members other than the two founders are Rashika Singh and Ravneet Singh Chhabra.
"I really needed somebody rock solid to stand beside me because it was not an easy task. And so my father stood there for me all the time, I could not ask for a better person," said Miss Singh.
Mr. Harpreet Singh and Mr. Ravneet Singh Chhabra work on the legal section and approval from the brands. Miss Sania and Miss Rashika work on the marketing end, about how and where the product is to be introduced in the Indian Market.
Together, the four of them make for an indomitable team.
THE MOST INNOVATIVE PRODUCT FOR ANTI-WRINKLES, ANTI-AGING: PERFECTIO PLUS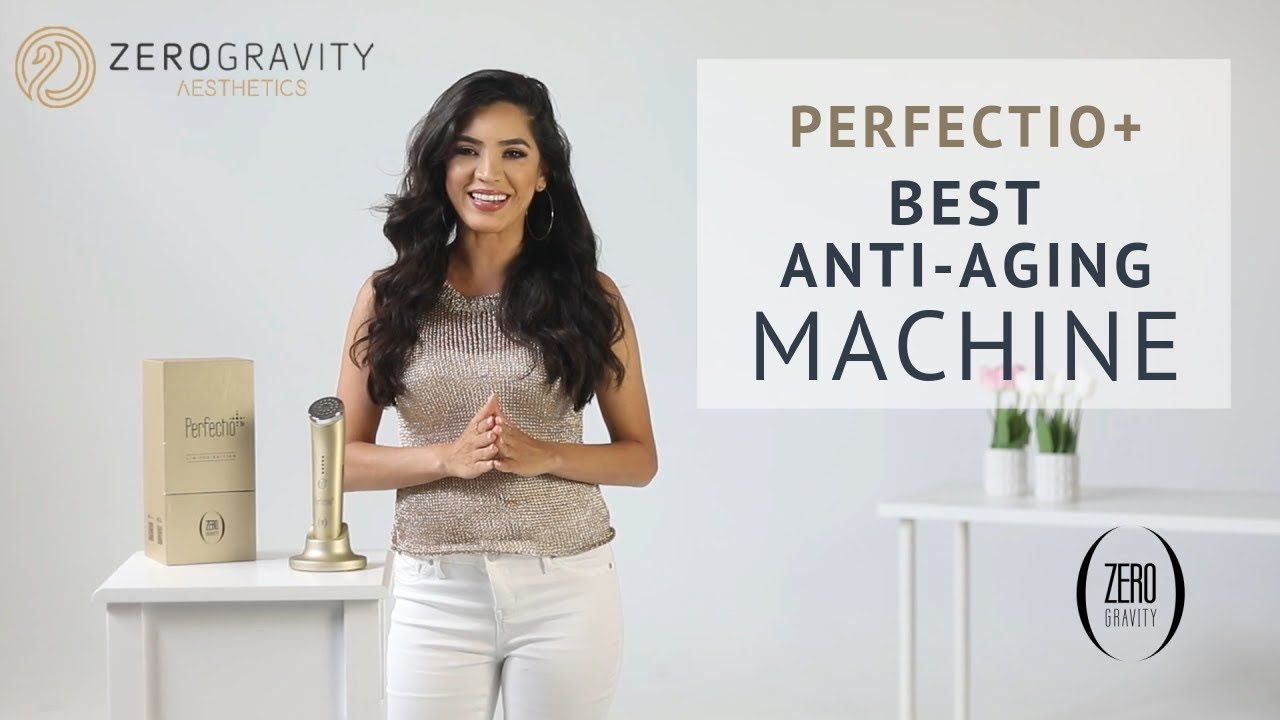 Recently, one of the finest product called Perfectio Plus was innovated and brought in the market. This product introduces India's most enhanced technology for skin care.
Perfectio Plus helps in skin 'Rejuvenation and Tightening', which means providing younger looking skin. The product promises to help in the reduction of wrinkles, which is what a lot of Indians want to achieve. It is clinically proven and dermatologist recommended and the only product with such excellent results. It is also FDA approved which ensures the safety of using it on all skin types.
This product is suitable for at-home use which provides it the flexibility of the hour. It provides infrared LEDs to supply a deeper and effective treatment to all the layers of skin. It uses massive LED technology and promises to provide a better result than any cream available in the market.
THE NEW EXCLUSIVELY DESIGNED HAIR-CARE PRODUCT FOR ALL HAIR TYPES: ONC QUINOAPLEX R3
Quinoaplex R3 is a bond builder, home use, spray conditioner, and a 3-in-1 solution for your hair problems. It works for scalp treatment, rejuvenation of hair follicles, and controlling all kind of damage through chemical coloring and bleaching of hair. It includes certifies organic ingredients like Quinoa Protein and Aloe vera. It covers all major hair problems such as hair breakage, thinning of hair, slow hair falls.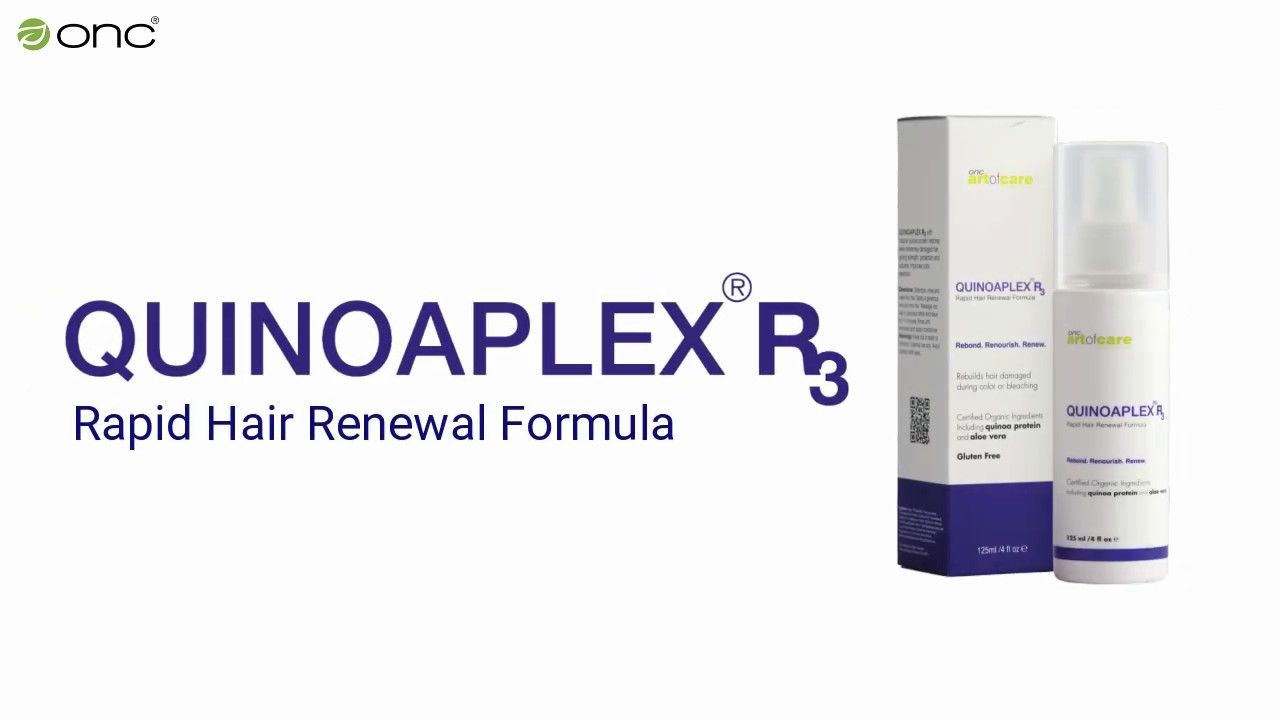 It's an organic-based bond builder which gives back the lost protein/keratin from the scalp. It works on the scalp and cures all the mainstream problems. It is completely organic and can be used on any hair type.
This product guards the hair against heat styling, over-processing or washing, SUN/UV rays, pollution, drying wind, and chlorine in the water. It's a gluten-free natural solution with Quinoa Protein. It builds up the volume, refreshes scalp circulation and provides oil reduction. It creates sleekness and brightness keeping the hair healthier and glossy.

THE INNOVATIONS SOON TO BE LAUNCHED TO THE MARKET: NEW RELEASE FROM ZERO GRAVITY
There are two new innovative products that are soon to hit the Indian markets. The products are 'Sapphire and Recreo'. Sapphire is a blue light phototherapy, which is considered to be the perfect solution for acne. The second product Recreo is for regrowth of hair. The products are FDA approved and soon to be launched in the market.
THE MESSAGE FROM THE FOUNDER'S DESK: MISS SANIA SINGH, THE INSPIRATION TO ALL WOMANKIND
Miss Singh realized the possibilities that the Indian market held for its women were diverse and beautiful. She wanted to make sure that they weren't left longing for the product they wanted.
THOSE WHO ARE OUT THERE WANTING TO MAKE A CHANGE, I WILL SAY, JUST GO FOR IT. IT'S NOT GOING TO BE EASY, BUT TAKE A LITTLE BIT EACH DAY, TILL YOU MAKE IT. DON'T CLOSE YOUR LEARNING STREAK BECAUSE EVERY DAY WILL TEACH YOU SOMETHING. THERE WILL BE DAYS WHEN YOU MIGHT THINK, NOTHING MORE CAN BE DONE, BUT GET UP AND GO STRONG AGAIN. BELIEVE IN YOURSELF, BELIEVE THAT YOU CAN DO IT. ONE DAY AND ONE STEP AT A TIME IS ALL YOU NEED TO DO. KEEP MOVING AND BE PERSISTENT.
---
Ideas are easy, Implementation is Hard, learn from the ones who knows how to start. A Publication by Tealfeed.
--- ---
Related Articles