The Hard Truth about To-Do Lists
First thing in the morning ? Organise those tasks by priority and set a time for each of them. You can call me crazy but I even allocated and counted the time for Lunch, Sport, and Reading.
If you are an adult, there is a high chance you are missing school times. Not for the classes themselves (who would really miss those long hours of physics and foreign languages class), but for the simple process : wake up, go to school, attend class A, eat, attend class B, go home, play video games, eat, sleep, REPEAT .. Now you need to make your own agenda, everyday.
Endless to-do list
Few months ago (feels like years ago though), France went into lockdown for the second time. It was a dejavu and first thing that crossed my mind was "You gotta figure out how to plan your days if you are to spend them home for the next six weeks". So I came up with my own agenda maker, a simple excel listing down the main jobs and tasks, with their estimated time of arrival.
First thing in the morning ? Organise those tasks by priority and set a time for each of them. You can call me crazy but I even allocated and counted the time for Lunch, Sport, and Reading.

A good starting point
Psycho path …
Even though most my friends called me a psychopath when seeing this to-do list, I was very rigorous on each item.
I wouldn't skip lunch time unless I got an emergency call.
I wouldn't skip sport unless a storm was happening outside.
I wouldn't sleep before I got to read a few pages of a book.
.. With Quick Results
The overall result was pretty outstanding. I went from listing down endless tasks in the morning and finishing very late every day, to following a very tight schedule by breaking down each job and task in smaller parts to help with my deliveries.
I also went from reading two or three books a year to a couple of dozens in the span of 7 months. Here is the list of books that kept me sane during this period.
🔑 𝘚𝘰𝘭𝘪𝘵𝘢𝘳𝘺 𝐀𝐥𝐛𝐞𝐫𝐭 𝐖𝐨𝐨𝐝𝐟𝐨𝐱
🖊️ 𝘈 𝘗𝘳𝘰𝘮𝘪𝘴𝘦𝘥 𝘓𝘢𝘯𝘥 𝐁𝐚𝐫𝐚𝐜𝐤 𝐎𝐛𝐚𝐦𝐚
📕 𝘝𝘰𝘭 𝘔𝘏370 𝘜𝘯𝘦 𝘷𝘪𝘦 𝘥é𝘵𝘰𝘶𝘳𝘯é𝘦 𝐆𝐡𝐲𝐬𝐥𝐚𝐢𝐧 𝐖𝐚𝐭𝐭𝐫𝐞𝐥𝐨𝐬
📕 𝘒𝘢𝘧𝘬𝘢 𝘰𝘯 𝘛𝘩𝘦 𝘚𝘩𝘰𝘳𝘦 𝐇𝐚𝐫𝐮𝐤𝐢 𝐌𝐮𝐫𝐚𝐤𝐚𝐦𝐢
🦯 𝘊𝘳𝘢𝘴𝘩𝘪𝘯𝘨 𝘛𝘩𝘳𝘰𝘶𝘨𝘩 : 𝘛𝘩𝘦 𝘔𝘢𝘯 𝘞𝘩𝘰 𝘋𝘢𝘳𝘦𝘥 𝘛𝘰 𝘚𝘦𝘦 𝐑𝐨𝐛𝐞𝐫𝐭 𝐊𝐮𝐫𝐬𝐨𝐧
📕 𝘙𝘢𝘯𝘨𝘦 & 𝘛𝘩𝘦 𝘚𝘱𝘰𝘳𝘵𝘴 𝘎𝘦𝘯𝘦 𝐃𝐚𝐯𝐢𝐝 𝐄𝐩𝐬𝐭𝐞𝐢𝐧
🔧 𝘓𝘰𝘴𝘵 𝘢𝘯𝘥 𝘍𝘰𝘶𝘯𝘥𝘦𝘳 𝘈 𝘗𝘢𝘪𝘯𝘧𝘶𝘭𝘭𝘺 𝘏𝘰𝘯𝘦𝘴𝘵 𝘍𝘪𝘦𝘭𝘥 𝘎𝘶𝘪𝘥𝘦 𝘵𝘰 𝘵𝘩𝘦 𝘚𝘵𝘢𝘳𝘵𝘶𝘱 𝘞𝘰𝘳𝘭𝘥 by 𝐑𝐚𝐧𝐝 𝐅𝐢𝐬𝐡𝐤𝐢𝐧
📕 𝘔𝘤𝘒𝘪𝘯𝘴𝘦𝘺 𝘔𝘪𝘯𝘥 𝐄𝐭𝐡𝐚𝐧 𝐌. 𝐑𝐚𝐬𝐢𝐞𝐥
📕 𝘛𝘩𝘦 𝘙𝘪𝘴𝘦 𝘢𝘯𝘥 𝘍𝘢𝘭𝘭 𝘰𝘧 𝘕𝘢𝘵𝘪𝘰𝘯𝘴 𝐑𝐮𝐜𝐡𝐢𝐫 𝐒𝐡𝐚𝐫𝐦𝐚
📕 𝘛𝘩𝘦 𝘉𝘳𝘰𝘬𝘦𝘯 𝘓𝘢𝘥𝘥𝘦𝘳 𝐊𝐞𝐢𝐭𝐡 𝐏𝐚𝐲𝐧𝐞 (by far my favorite)
For those who have followed my earlier articles, especially about my leg condition, exercising every day has also helped me with the constant pain.
Crazy results in a few months, right ?
The Dopamine Effect
All of this is great.. But as you know, every good thing has an end. Mine is called Dopamine. After experimenting with this to-do list for a few months, I was so productive that it became very strange. It took me a while to realise I was creating irrelevant tasks to satisfy my own pleasure.
Imagine having Photos to edit and one of the task is Upload Photos with an Estimated time of Arrival of 20 minutes. You deliver and tick the box after 10 minutes, and guess what ? You are like "Sick, I am 10 minutes early on my task, I can check this new YouTube video of Leo Messi's 2021 Skills".
First, you are happy because you delivered on your task (which is a fake task you created to feel productive, and hence happy), and second, you feel like shit because you ended up on YouTube once again …
This is the dopamine effect. The more productive you feel, the happier you are. Similarly to social media where you get engagement and likes from your followers, you get the sensation of things done when you are creating the problems.
A New Beginning
This fake sensation became pretty addictive and dangerous, so hard things need hard solutions. Mine was called DELETE this excel…
I am a liar actually cause the screenshot above shows I still have the file (it's like when you still keep your ex-girlfriend/boyfriend phone number just in case you know), but you get the idea. I don't use this anymore.
Online Tools
So what happened after this radical change is a long period where I got to experience multiple Softwares to help me keep up with my to-do list efficiently. I would advise you to play around with multiple softwares and tools until you find the one that serves your need (Asana, monday.com, Trello, Notion). I personally found my happiness with Notion.so. You can, among other things,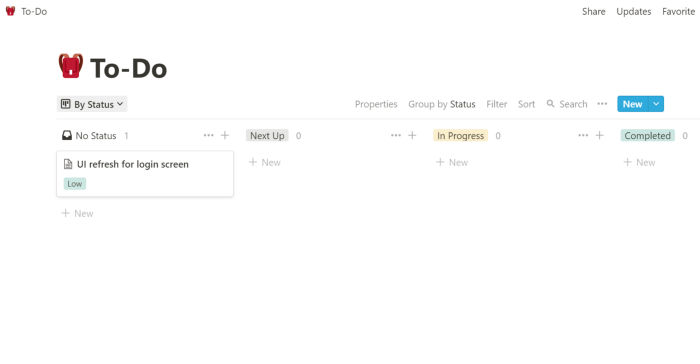 Keep a Media (Films, Books, Music, …) inventory and bloc-notes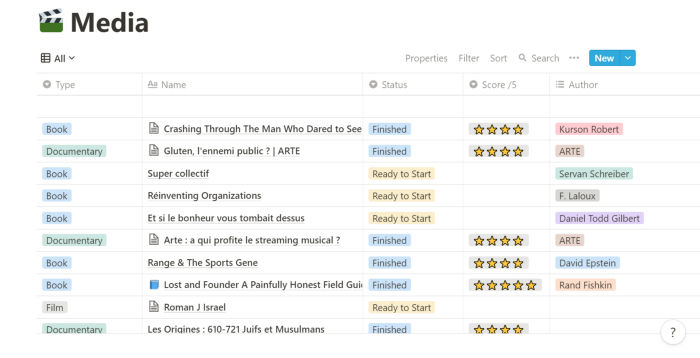 And I am sure you can do much more !
Personal Time Management
Time is precious, and only you can manage it to fulfill your goals. I am in no way an expert in Neuroscience and Cognitive Science, but from my experience and my research on these topics, brain is a muscle that needs training.
And like every muscle, if you stretch it too much without resting, you will break it. Hence the importance of time management for your own well being.
I could honestly write hundreds of lines about cognitive science, especially after reading "Your Brain at Work" by David Rock and "Thinking Fast, and Slow" by Daniel Kahneman.
But the main point of this article is to highlight how a detailed to-do list can harm you in the long term, especially if you are task oriented instead of being goal oriented.
---
Serial Entrepreneur helping Artist make a better revenue from digital streaming platforms.
--- ---
Related Articles