Hey CEOs, One Sure Way to Become a Leadership Failure
Let's talk about Leadership bench strength. The leadership talent group you are continually developing, ready to step into the next role, and the next role, to fill critical gaps, to succeed the most senior leaders. You're proactively doing this right?
It's 2023 and optimism is high. There is excitement in the air, and the energy is positive. After a tough few years, people have adjusted further, recovered a little more, and are ready to take on the challenges and opportunities they see in front of them. And the focus is on the opportunities.
Great news, right?
I was going to write an article all about big leadership. About big organisations, with big opportunities, who want big outcomes. About embracing this incredible diversity of opportunity in front of us.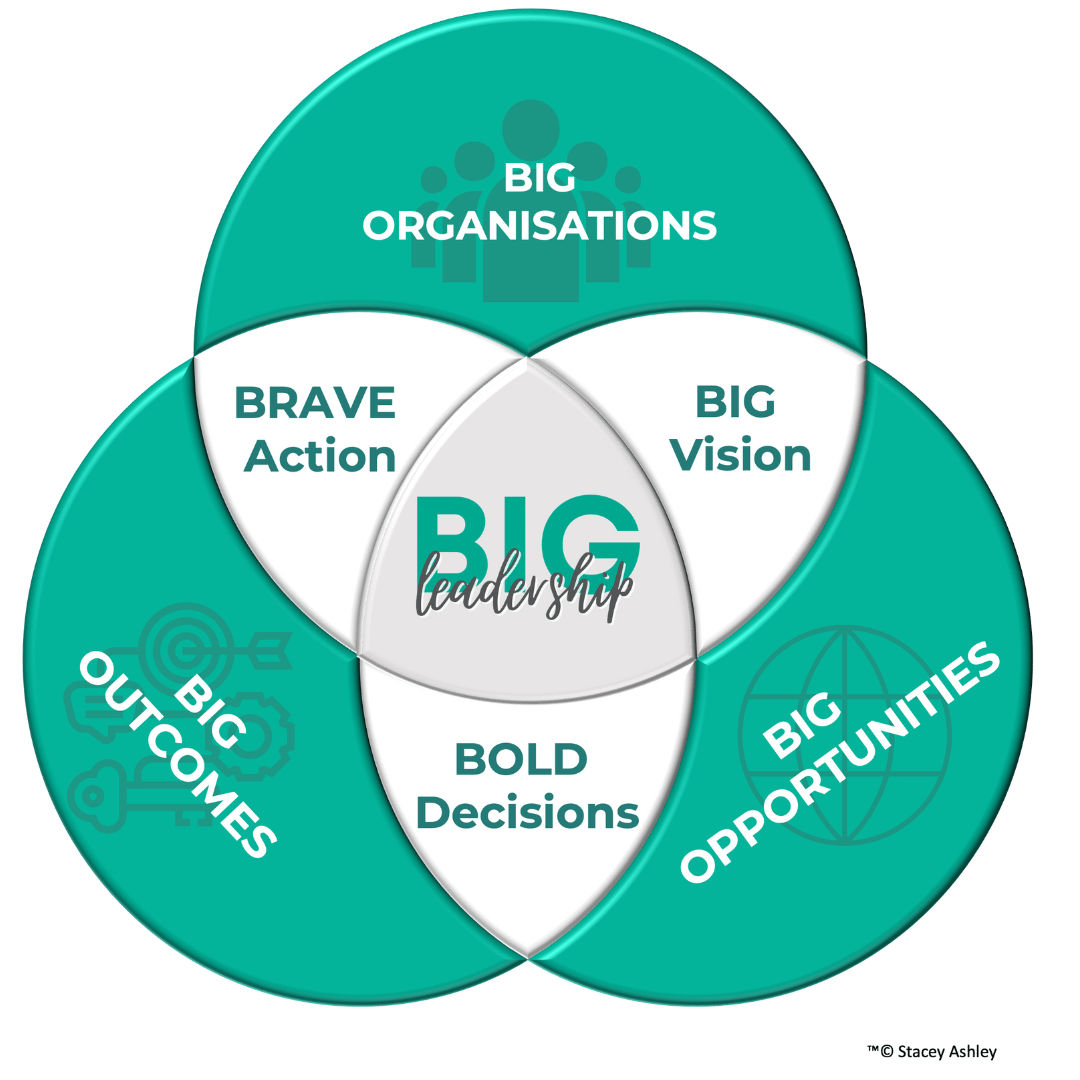 I started to google some related key leadership statistics, knowing that leadership is critical to the success of the overall organisation. Success for individuals, for teams, for the organisation, for customers, for providers, for all of the stakeholders involved. The CEO sets the tone for all of this and is a crucial leadership factor.
So I did my Google searches and to my dismay, there are a few disturbing themes. Not surprising, necessarily, but seeing the evidence there in black and white from many reliable sources really struck me.
So change of plan. I'm going to focus on something else first because, without it, CEOs are going to be challenged to deliver on their big outcomes. One sure way to become a leadership failure is to fail to address the leadership gap.
Let's talk about Leadership bench strength. The leadership talent group you are continually developing, ready to step into the next role, and the next role, to fill critical gaps, to succeed the most senior leaders.
You're proactively doing this right? Like a professional baseball team has a farm club to continuously provide up-and-coming talent.
Leadership bench strength has been on the decline since 2011.
Coupled with the decrease in focus on, and investment in, developing leaders at all levels, what you have is a massive capability gap in organisational leadership. DDI 2021 research showed 83% of businesses say it's important to develop leaders at all levels, yet less than 5% of companies have implemented this.
Putting people into roles for which they are not prepared or equipped is a recipe for disaster. Or at least disappointment. It is a failure of leadership.
I think we are at a tipping point. Many CEOs have been skating by in the last few years…hoping it will be OK. Yet worldwide, there is a high level of leaders leaving organisations. If you do not have a robust leadership talent bench in place, you are exposed.
As CEO, this is your responsibility.
You set the tone for what is important, and a priority. You role model what matters every day.
A few years ago, as part of the launch of my first book The New Leader, I was having lunch with a group of CEOs. During lunch, one of the CEOs who was nearing retirement was lamenting that of their four direct reports, nobody was yet ready to step into the CEO role when he retired. Yet each of this CEO's current direct reports had worked with him for at least four years.
There had been time to develop, or find more, leadership talent.
I blurted out that I thought it was a failure of leadership. This CEO said to me, in a shocked voice, "So you think this is my fault?" I responded, "Well, if not you, then who?"
"The most serious failure of leadership is the failure to foresee."

~ Robert K GreenleafFounder of the Modern Servant leadership movement
The lack of a leadership talent bench is not a HR problem. It is your problem.
Yes, HR can provide you with some of the solutions. But the priority comes from you. If you want to create a strong leadership talent bench, then you, CEO, must lead…. And prioritise this.
You must have the big vision, to create future capability. (And quite possibly capability for right now if you're being honest with yourself.) You need to make the bold decisions to prioritise the creation and development of your leadership talent bench, to make it a feature of your organisational capability, which will place you far ahead of many organisations who are not focused on this. And you need to take the brave action to commit, to let people know, and to put the activities and programmes in place to take the necessary steps. Because without this, you will not have a depth of leadership capability when you need it.
Without a strong leadership capability throughout your organisation, it becomes very hard for you to deliver the organisational outcomes for all your stakeholders.
Consider:
How high is the priority for you to develop a leadership talent bench?

What is the risk if you don't?

What is the first step you need to take?
I'd love to know your thoughts.
---
Dr Stacey Ashley CSP is a Leadership Visionary. With over 30 years' experience, Stacey has helped 1000's to develop their leadership competence, confidence, and credibility. The author of six Amazon #1 best-selling books about leadership, Stacey has a talent for translating complex concepts into simple & practical ideas for immediate application. Stacey is obsessed with possibility and helping leaders to create a future of possibility. She typically speaks at conferences, develops leadership strategy and programs, consults and coaches. She helps CEOs & their teams: ✓ Build the practical foundations for effective leadership ✓ Get out of the trenches, to lead strategically and with influence ✓ Transition quickly and effectively to leading larger, more complex portfolios ✓ Effectively lead change and transformation * Enjoyed this article? Have them delivered weekly directly to your inbox - Subscribe Enquire about working with Stacey: ✉ info@staceyashley.com or ✆ + 61 2 8006 1733
--- ---
Related Articles