Hiring Foreign Talent: Why Switzerland is Falling Behind
Switzerland is failing to attract a talented foreign workforce
MATTHEW FEARGRIEVE, former foreign worker in Switzerland, considers how Switzerland's labour market needs to change in order to hire and retain a skilled non-Swiss workforce.
It sometimes takes a Black Swan event, like a global pandemic, to hold up a mirror to a country so that it may see its own reflection; how it looks to the outside world, how it does things, how it needs to change.
So it was when, on 17 March 2020, Swiss newspaper Handelszeitung reported industry and export chief Stefan Brupbacher's calls on the Swiss government to distribute facemasks to the people of Switzerland. Why? So they can all get back to work, of course!
Mr. Brupbacher's stance on the health of the Swiss population says so much about the mindset of the Swiss industrial and economic establishments: inflexible; out of touch; backward-looking; and process-bound.
It is the byzantine nature of Switzerland's immigration laws and labour regulations that is the subject of a joint report just published (March 2020) by audit firm Deloitte Switzerland and the Swiss-American Chamber of Commerce (here: https://www2.deloitte.com/ch/en/pages/tax/articles/switzerland-needs-global-talent-immigration.html#). In this article, we summarize the report's key findings.
Switzerland has an ageing population and a shortage of skilled workers. The only solution to this problem is, naturally, to hire young talent from outside its borders. But this is precisely what the country's stolid bureaucracy is preventing, as it imposes complex immigration requirements both on foreign workers (particularly those from outside the EU and the G7) and on Swiss employers who are bound to comply with strict quotas for non-Swiss hiring.
Switzerland has a negative ratio of native to foreign productivity. Non-EU skilled immigration into Switzerland represents 3% of the country's average annual immigration figures, but the disparity between foreign-worker earning power and the local average is stark. The report cites the 3,800 people in Switzerland from non-EU member states who work in skilled jobs as having generated an average turnover of around CHF240,000 in 2017, compared with the Swiss average of around CHF150,000.
Switzerland cannot rely solely on "quality of living" as a draw for overseas talent. Switzerland continues to rank highly in "quality of life" rankings, and would-be immigrants into the country are aware of this. But lifestyle is not the sole attraction for young talent, and Switzerland needs to work harder to make itself a better, all-round aspirational workplace.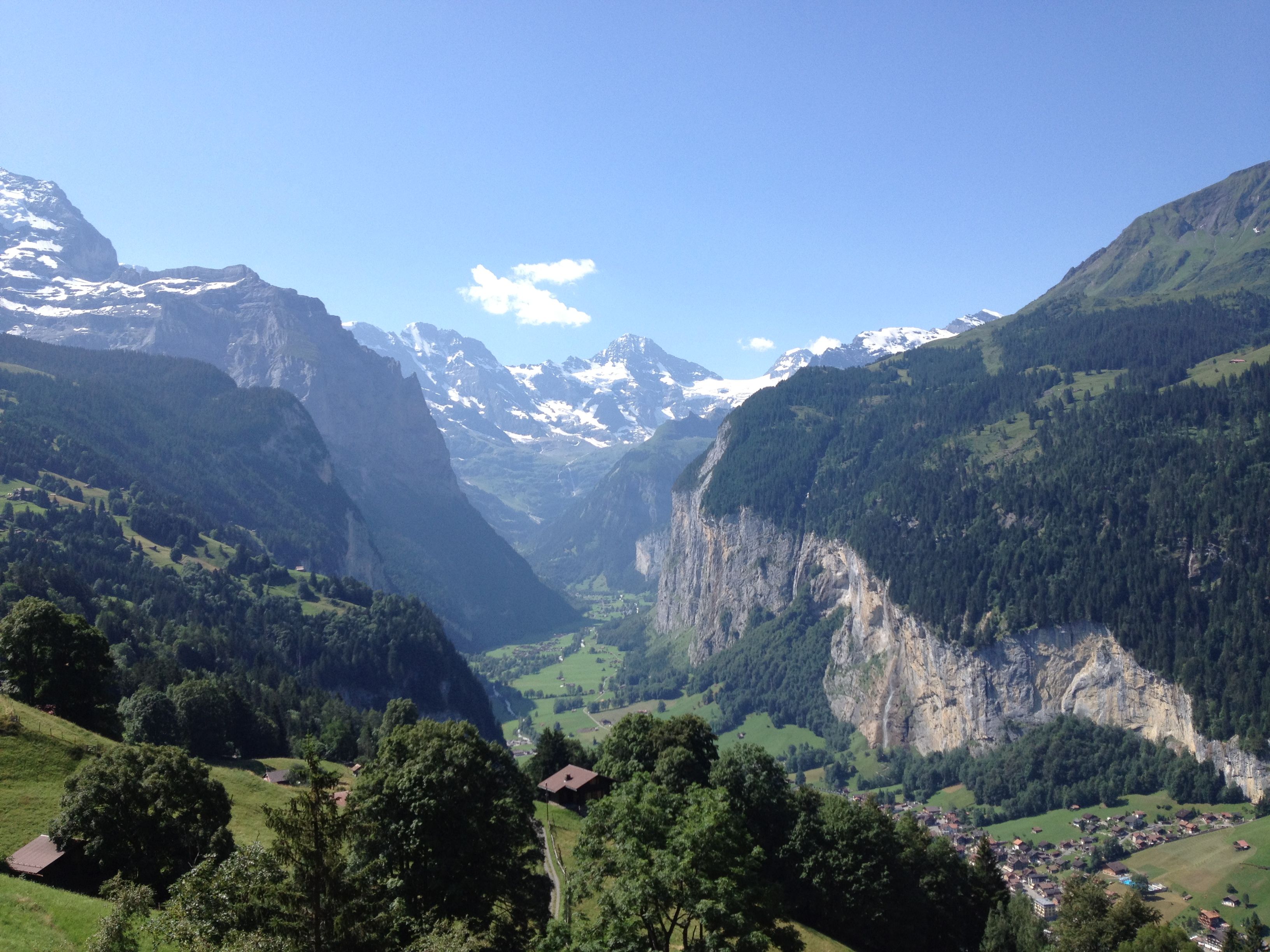 Switzerland's multinational companies are deterred from hiring foreign skilled workers by mountains of red-tape. The report contains evidence of Swiss employers and multinationals complaining of high entry hurdles that are imposed on them by the government when it comes to in hiring talent from outside. Employers routinely withdraw offers to foreign talent because of the complexity, cost and unpredictability of the permit approval process, and as a consequence have for some time been setting up training centres and operations outside of Switzerland.
Switzerland comes bottom in the league of eight global business locations that the report identifies as being the country's competitors and benchmark for attracting global talent. The report calls for urgent reforms to immigration and labour laws and regulations which, its authors say, are minimally invasive adjustments designed to enhance Switzerland's competitiveness without entailing unintended consequences such as "wage dumping, density stress or greater competition for jobs".
It proposes "innovation permits" for foreign students in technical fields as well as those studying in Masters programmes in Swiss universities, which would come with a built-in residence permit for three years. This would go some way to make Switzerland competitive with Ireland, where jobs and residence permits come hand-in-hand.
Significantly, the report does not call for an end to the quota system. One sees here a tacit acknowledgement of the political desire in Switzerland to maintain its independence from the EU's ideological obsession with "freedom of movement", widely equated in Switzerland (just as it is in the United Kingdom) with uncontrolled and unskilled immigration from outside the G7.
Instead, the report proposes new regulations that would require a non-EU quota uplift of around 1,500 annually, 50% of which would be given long-term residence permits, and the other half short-term visas. The report states, in somewhat reassuring terms, that 1,500 souls represents around 1% of all people who come to Switzerland to live each year.
In short, the report contains (in addition to some interesting political insights) some welcome and timely solutions to an old and seemingly-intractable problem that has dogged Switzerland's international competitiveness for far too long.
And, if you are lucky enough to have a job in Switzerland at the moment: wear a face mask, and get back to work!
MATTHEW FEARGRIEVE is an investment management consultant. You can read more of his blogs here: https://matthewfeargrieve.wordpress.com/2020/03/12/matthew-feargrieve-coronavirus-how-will-hedge-fund-managers-in-switzerland-respond/
---
Created by
Matthew Feargrieve
Matthew Feargrieve is an Investment Management consultant. He advises managers of investment funds and their clients. Matthew is interested in the politics, economy and business of India, and blogs on topical issues connected with personal finance and investing. Matthew Feargrieve lives in the UK.
--- ---
Related Articles