How freelancing changed my life as a student?
Why you should consider freelancing as a student and how to start out in college
This is no success story. This is not a make-you rich scheme. This is not what's going to change your life. But it can change your perspective in many aspects that can help you propel towards a better life. If you want the latter, stick around till the end.
A Little About me...
Being an engineering student is no joke, and I struggled every day to meet others' expectations and not focus on mine. It had only gotten worse over time, and I was fighting with my inner self.
And that's when I decided to take that extra step to make some changes in my life. I looked up online for hours, searching for ways to earn money consistently. The results were overwhelming, and I couldn't take it because there is no way that those would work for me.
So, I thought of paving my own path with the little resources I had. I finally made up my mind that I was going to be a freelance content writer. I chose to be a writer because it needed no additional skills like designing or programming, and all I had to be good at was research and English. After writing for a couple of months on random topics, I made a good number of samples.
So, I was ready with a portfolio to show to any interested prospects. But I had no luck for several months. Finally, with the help of my sister, I got my first international client. From then on, I only got better in writing, networking, and creating a personal brand. Well, that is about me, just a guy trying to make enough money to buy a PlayStation. That was my main driving force.
So, enough about me, let's dive straight into some of the most essentials things every freelancer should know.
Why start early, and why now?
It always gives you an edge when you start early. The first thing to remember in freelancing- AGE doesn't matter. You may be just 15 years old, but you can still achieve great things.
So, don't label yourself anything less than others because they also started small to grow big. If you are a student doing freelancing, then you are going to have a ton of benefits. But you have to put in the work. Being a freelancer gives you the freedom to work on any niche and with anyone you like.
You no longer need to depend on your parents instead, you can help them in financial crises. Freelancing gives you space of being yourself, but it doesn't make you the boss in any way. You are always working "with" someone and not "under" some individual or executive.
Being a freelancer does make you industry-ready, and that is because you would have already worked for several companies and gone through different work cultures. Freelancing is a roller-coaster ride filled with ups and downs, but you must always aim to find the balance between college life and work life.
How to strike a balance between studies and freelancing?
Finding a balance between two equally important things is always challenging. But that doesn't mean you give up on one part of it. It would be best if you experimented till you find the balance. Some things that helped me find the right balance
● Wake up early- By waking up early, I could get so much work done that I didn't particularly appreciate doing later in the day. By doing that, I have so much time in-hand to attend classes and work on my personal brand.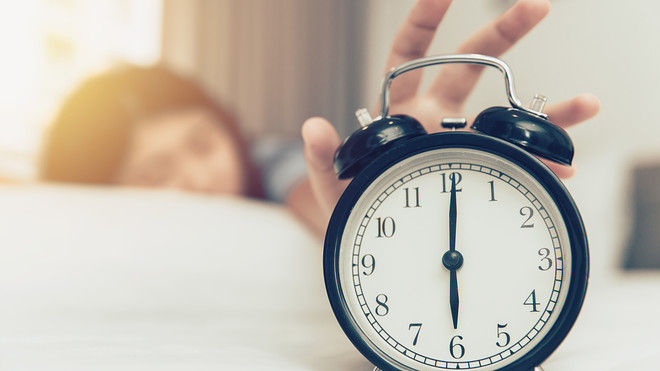 ● Create a To-do-List- This is my most favorite thing to do before going to bed. I create a to-do-list where I note down three to four objectives that I need to accomplish for that particular day. It can be anything. Make it a simple list so that you have a productive day.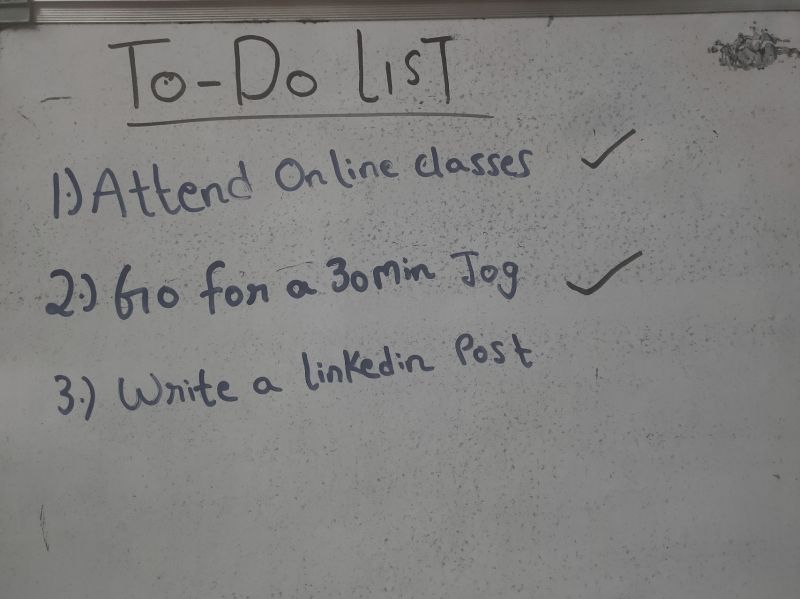 ● Fix Daily Routines with your Clients- Before you start working on a project, make sure to inform the client about your working hours. This way, they will know when you are free and when you are busy. It becomes easy to focus on one thing at a time.

How to maintain a portfolio as a student, and which platforms help in getting new projects?
You may be the most talented person in the room, but all that credibility goes away when you have nothing to display.
So, when a prospect approaches you, you must impress them by showing a solid portfolio. Maintaining and building a portfolio is not that difficult. Just start writing. If you start writing on different topics, you will get more flexible with different styles, and when you get to write on a similar topic, it will be easier for you because of your background knowledge.
Work hard in writing a handful of samples because they need to be of high-quality and diverse. Have a little bit of everything in your portfolio. If you just stick to one niche, the client will assume that you are not good at writing other topics.
Diversify your portfolio with at least three to four niches included. The best platform hands down are Linkedin and medium It has helped me so much that I can't describe in words. Linkedin is the best platform to start writing because it will resonate with a large number of audiences.
Create value-adding content that targets a specific set of audience. And be consistent in doing that. New prospects and new clients will come eventually. Start writing and don't ever stop.
Some mistakes made by first-time freelancers
Firstly, you have to accept the fact that you are going to make a ton of mistakes. But you have to use each one of them to your advantage. The number one mistake I see first time freelancers make is "Selling before Networking." You should never start a conversation to sell your product or service. It would help if you did sufficient research on that company or individual before approaching them for work.
Not aiming for high-ticket clients is something I often observe in first-time freelancers. It is okay to start at a low-price, but it is also important to work on upskilling. If you're fully loaded with low-paying clients, then it is time to dump a few. By saying NO to many low-paying clients, you will have the urge to work hard and approach people ready to pay for what you are worth.
One mistake that I made most frequently was not to follow-up on interested prospects. Remember this- Your money or earnings usually come by follow-ups. Keep dropping messages with the people you want to work with and let your content speak for itself. If someone is interested, then never forget to follow-up.
Asking for advance payments is not a bad thing at all. Many first-time freelancers believe it is wrong to ask for advance payments, but it is absolutely fine to do so. If you have a client on contract-basis, then request for either weekly payments or every fifteen days. The method that works for me is asking for a 50% advance on the whole amount. This way, I get to start working with half the payment in hand, and if the client tries to ghost me, I still get to keep half the money. Set your own terms, and don't hesitate to ask for advance payments.
---
Karthikeya Gutta is a freelance content and copywriter. He has worked for quite a few media outlets in creating engaging content. Being an engineer, he finds blockchain and Artificial Intelligence fascinating, and he mainly focusses on those particular niches.
--- ---
Related Articles