How to leverage LinkedIn as a student to unlock doors to new opportunities
Why you need to make your LinkedIn presence as a student and how it can benefit you
Barging in on some common misconceptions that fly around about LinkedIn, I can safely say that it's 'not just a job platform,' and it's definitely 'not stringent to professionals only.'
Beginning your LinkedIn journey as a student has loads of advantages.
It's a place where you can grow among the people who stand where you 'aspire to be.'
Making your presence on LinkedIn and leveraging it the right way can be extremely fruitful in the long run. Today, any job you take or any company you aspire to work with will first look at your LinkedIn profile.
The pandemic saw college students and a large proportion of college graduates signing up on the platform to use the vast potential that the platform offers.
Also, given the job market and the uncertainty that the situation has given rise to, it only makes sense to establish your presence on a platform where you can build and maintain professional relationships, which may benefit you in the future.
Now, enough about LinkedIn. The platform's goodness is glorified and for all the right reasons, but let's talk about why you need to make your LinkedIn presence as a student and how it can benefit you.
Here we go!
Why should you start using LinkedIn as a student?
When you're about to enter college or are in college, there's a lot of uncertainty about the future. You don't know what you're going to do, and if you do, you have lingering second thoughts. Most college students focus on classroom knowledge, which is great, but all that knowledge will slowly fade away as the years pass by.
Moreover, what you do inside the classroom doesn't matter as much as what you do outside of it.
And LinkedIn is the best platform to gain more insights about the industry you want to work in and the professionals you want to stand along. It's a world of professionals, but it's like a community of hustlers where nobody gets missed out.
Here's why joining the platform can benefit you as a student:
1. Establish your personal brand
The power of a personal brand, something that is yours in this chaotic digital world is underrated but if you have a strong personal brand on LinkedIn, it can do wonders for you.
It can help you land new gigs if you want to freelance or get job opportunities right in your inbox. A personal brand on LinkedIn is solely yours and through which you can interact with people and spread knowledge.
It also holds a great deal of importance when you apply for a job because your LinkedIn profile and how active you are on the platform says a lot about you. A good profile and a sound personal brand definitely call for brownie points.

This infographic by The Starting Idea greatly explains how a personal brand can benefit you.
2. Seek a job or internship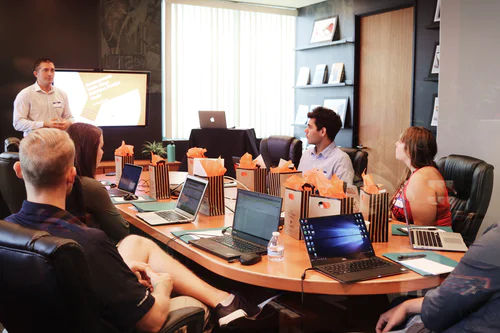 It's definitely a place where you can look for jobs and internships. Arguably, if you have a strong presence on the platform, you attract job and internship opportunities.
You can also connect with potential employers and company CXOs to establish a professional relationship with them and mark your presence to create an impact if you apply to their company.
3. Learn from experts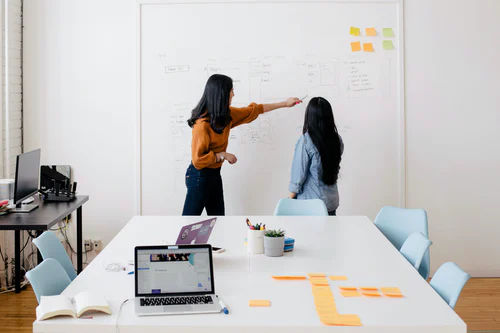 LinkedIn is a place where successful entrepreneurs like Ankur Warikoo and Kunal Shah also post about what they've learned in their journey and what's going on in their lives. This brings us to a very important point- learning from industry experts and, in fact, directly talking to them.
LinkedIn has great content, and if you're connected to the right people, you will learn something every day. It's a great learning experience, the best to be honest!
4. Put out your opinions by creating content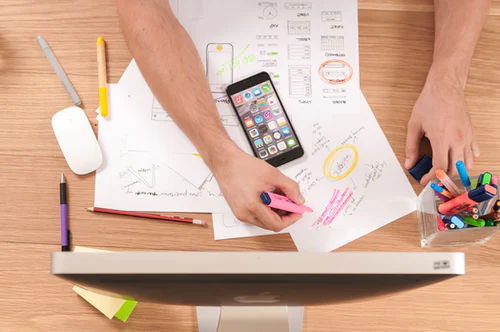 Apart from being a professional platform, LinkedIn is also a content creation platform where you can put out your experiences and create content about your industry and the experiences that follow.
This helps in interacting with new people who share the same interests or views as you.
5. Network with the community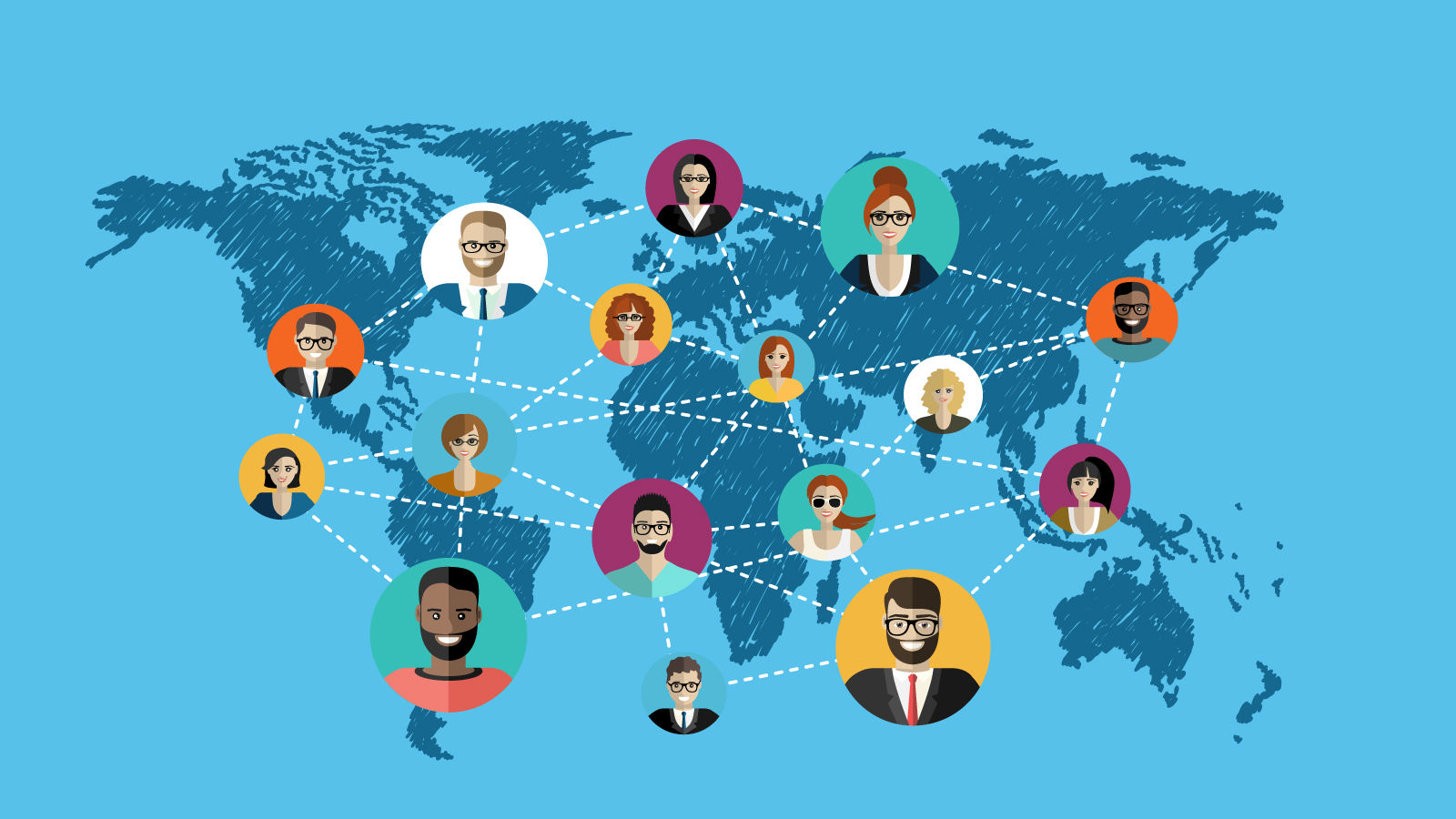 If you're a student, there would be a shared community of students on LinkedIn, so is the same if you're a freelancer or a professional in any other field. Networking with other people allows you to exchange information, get acquainted with new people, and explore future possibilities.
As a student, being on LinkedIn has been life-changing for me. Unlike others, my motive was to be just present on the platform, and it transitioned from that to being a successful freelancer while in college.
It's my primary source of lead generation. I've spoken to hundreds of other freelancers and CXOs through it, which has contributed massively to my personality and knowledge.
Now that we've talked about how important it is for you to be on LinkedIn and how it can benefit you as a student, let's talk about how you can start using LinkedIn from TODAY.
How to start using LinkedIn from TODAY
Let's get straight to the point and understand what you should do on LinkedIn to set up a great presence as a student.
1. Optimise your profile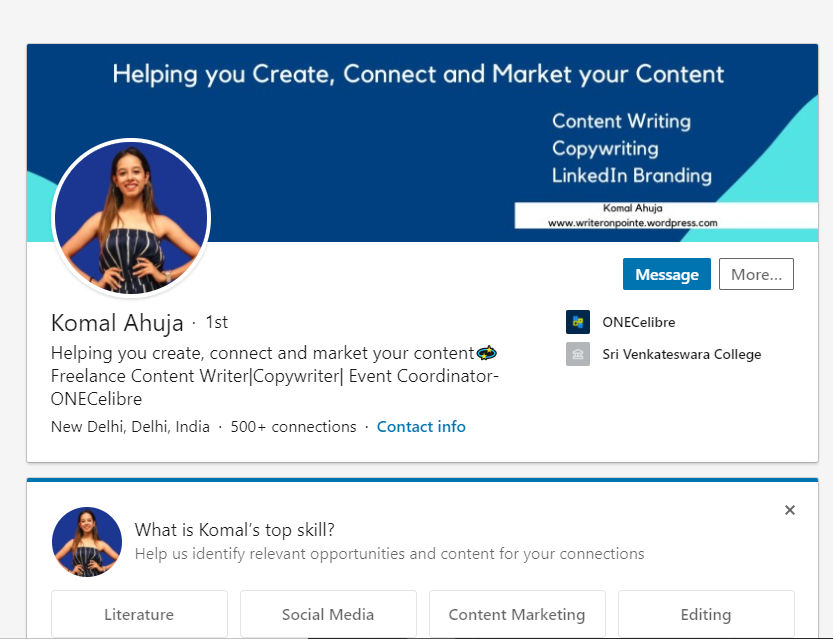 Your profile should reflect the kind of person you are and what value proposition you're handing out to people, a reason for them to be connected with you and approach you for a conversation.
Make sure to fill up your LinkedIn profile from head to toe, not leaving out any part and giving as much information about you as possible but on a need-to-know and crisp manner.
Have internship experience and recommendations? Show them off.
Held titles in school or college? Highlight them.
Won awards or organised events? Star mark them.
Your LinkedIn profile is your resume, and people can make a lot about you by the kind of profile you have, so make sure that your first impression is not worth missing out on.
2. Connect with your target audience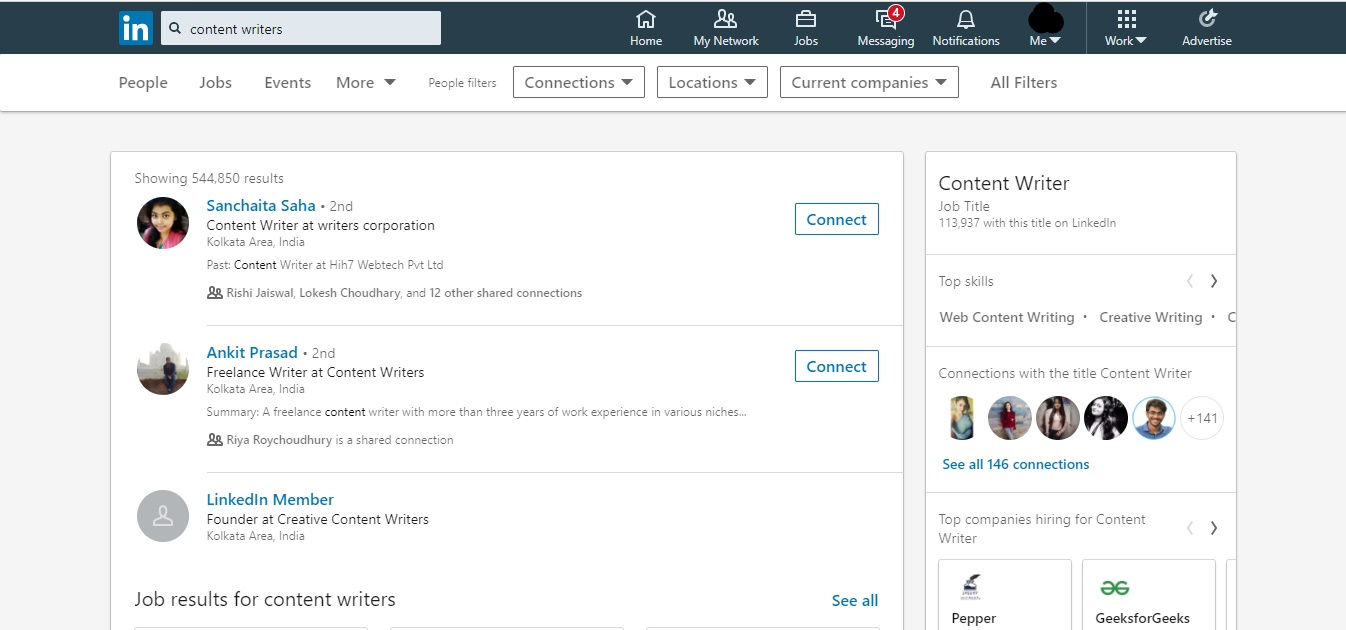 As a student, there must be something that interests you. This could be marketing, designing, writing, or anything of that sort. Connect with experts in the niche, those who are doing well, and also with fellow students.
This will help you interact with students and learn from experts. Having this audience in your connections would also mean that the content you create will resonate with them, so it's basically a win-win situation for them and you.
Moving away from your target audience and connecting with anyone will spam your feed with irrelevant content, so be picky about your connections.
3. Create content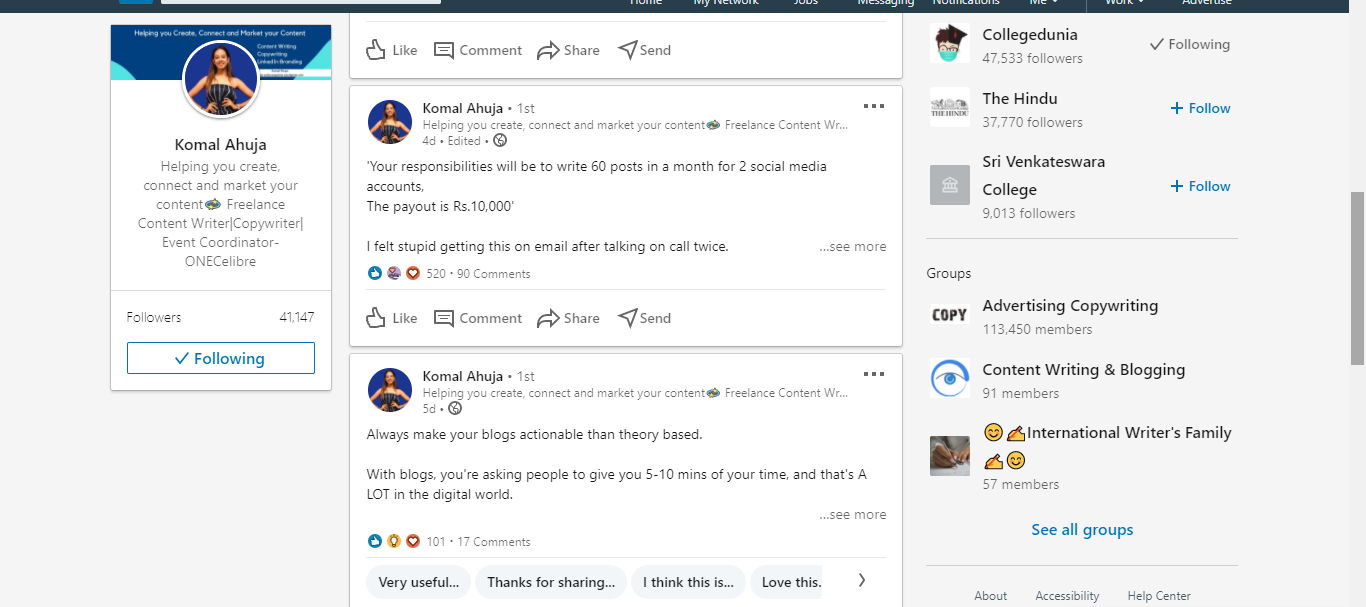 I cannot stress enough on the importance of creating content on LinkedIn. While it will help you put across your opinions and experiences, it will also actively put you in front of your target audience, thus increasing your chances to be noticed and recognized.
Moreover, when people start liking your content, they wait for you to post content so they can engage with it.
In 6 months, I've gained over 40,000 followers while I have only 6,000 people in my connections list. This means that 34,000 people like the content I create even when I'm not connected with them, and honestly, if you're consistent with your approach, reaching these numbers is not so hard.
You can talk about industry trends, your opinion on niche topics, personal experiences, or an important topic in your industry.
4. Engage and network with your connections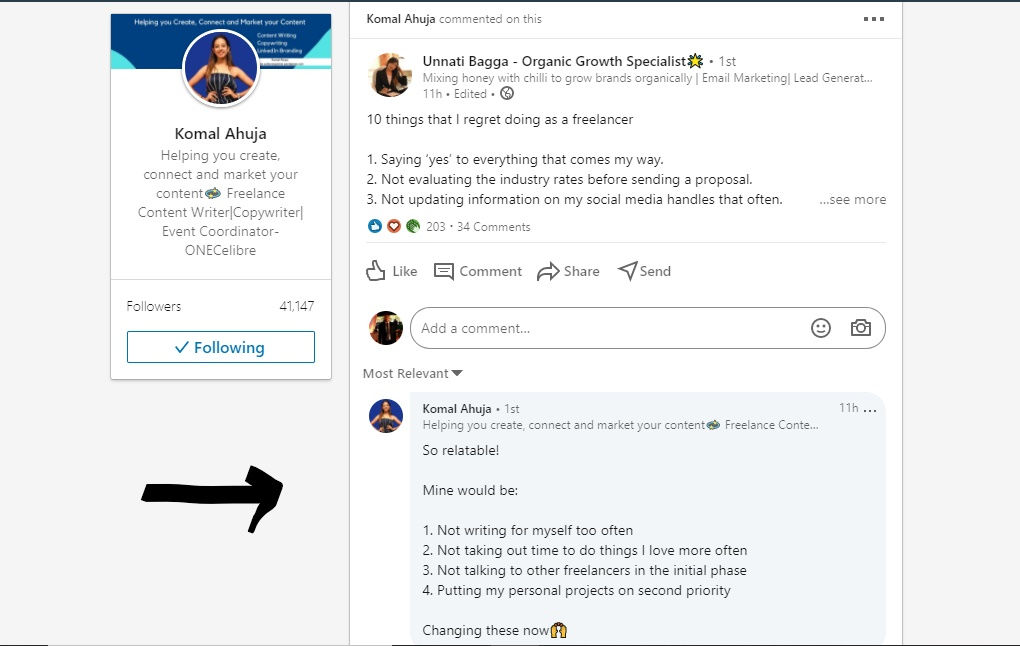 If you want people to read and engage with your content, you need to do the same with their posts. Genuinely, make an effort to leave a thoughtful comment after reading their posts or message them and ask them about their work.
More than anything, aim at building meaningful relationships and take it off LinkedIn to get a cup of coffee, maybe, or get on a call. This will enable you to interact with different kinds of people and also the will to grow and learn more.
Wrapping it up
If you look at it the right way, LinkedIn is more than a 'job portal,' and it can be used in great ways to benefit you as a student, only if you're willing to invest your time in it.
Honestly, LinkedIn has shaped me a lot in the past 6-7, and I'm so grateful for that because the learning never ends, and you don't know what kind of opportunity may knock on your door tomorrow.
So, if you don't know where you belong or are uncertain about what to do next,
Use LinkedIn, allow yourself to experience it, and let it shape you.
I promise you, it'll change your opinions for the better.
Good luck!
---
Hey, I'm a freelance content and copywriter who helps brands create, connect, and market their content. Being in love with this form of art, I just can't get enough of it, both for my clients or myself, it's a part of me!
--- ---
Related Articles