How to make the perfect content marketing strategy in 2020?
Hardik Lashkari shares everything you need to know about content marketing & personal branding
The past few months have seen people spending an enormous amount of time on the Internet?
What does it mean for you if you are a content marketer?
How can you avoid making the mistakes most of the content marketers make?
Why is this the right time to focus on your personal brand?
Hardik Lashkari, founder of Content Flavour, answers all the doubts you have about effectively marketing your content and also shares tips on building the personal brand!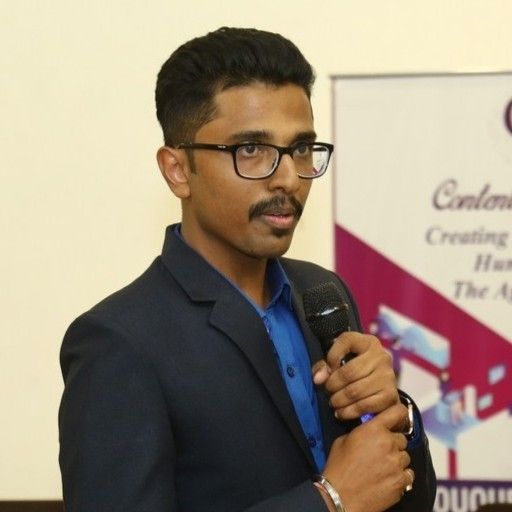 What are some of the most common mistakes individuals/organizations make while setting targets for their content marketing campaigns?
1. Focusing on brand, not targeted people: Before focusing on your business or brand, you've to think about your targeted market. Don't advertise your products or services through content marketing. Educate your audience and solve their problems and pain points.
2. Not creating specific, measurable goals: Without setting specific goals, you can't measure the success of your content marketing efforts. Set up SMART (Specific, Measurable, Attainable, Relevant, and Time-Bound) goals to be on the top of content marketing efforts.
3. Committing fundamental mistakes: Don't commit elementary mistakes like not creating a documented content strategy or well-planned content calendar. You'll quickly lose control of the things, and the organisation will fail to earn any return on investment.
With a limited budget, how should an organization/individual decide which platforms to start with while marketing their content?
1. Never pick multiple platforms simultaneously - Start with one platform, build an audience, convert them into followers, and make them brand evangelists. Then, jump on another platform and adopt the same strategy.
2. Pick the most relevant platform first - Don't go blindly by what others say. Find out the platform where your targeted audience is most active. For some people, it could be LinkedIn. For a fashion startup, it could be Instagram. A political figure may want to start with Twitter.
3. Embrace the power of repurposing - Instead of creating content from scratch for every platform, repurpose the existing content in the relevant format. If you're creating text posts for LinkedIn, convert them into carousel posts for Instagram, short tweets for Twitter, and Quora answers. It will save you time, effort and money.
4. Don't be shy of making quick changes: Not getting desired results from a particular platform? Don't worry. Make rapid changes to your content marketing strategy, and divert your money and energy to a platform that demands your attention right now.
Tell us some platform-specific strategies to market your content on LinkedIn/Instagram/Facebook/Youtube!
1. Use in-built platform features: Social media platforms want you to use their new and recently launched features. By doing so, you impress the platform, and win a chance to get higher reach and visibility. While on Instagram, use Reels and new filters in the stories section frequently.
2. Don't ignore the power of timing outright: While high-quality content should be valued irrespective of the posting time, social media algorithms think differently. Experiment with various timings, find out one that suits you the most, and stick to it.
3. Learn from the best: Industry leaders keep abreast of the latest changes in the algorithm and hot trends. Learn WHAT and WHY of their approach, and apply the same growth-hack to get results faster.
What new trends are expected to dominate the content marketing industry in this decade?
Newsletters
Weekly or fortnightly newsletters are gaining prominence since they allow you to own your audience. 31% of B2B Marketers have admitted email newsletters to be the best way to nurture leads. In 2021 and beyond, newsletters will become even more prominent in building relationships.
Podcasts
Demand for audio content is increasing constantly since people can consume content while driving, hitting the gym, or even walking or running. Companies, including those in the B2B industry, will launch podcasts to build thought leadership in the industry they serve.
AI and Machine Learning
AI-powered content marketing will empower marketers to take decisions backed by data instead of gut instinct and experience. AI will help in predicting outcomes, personalising content, and scaling everything at pace.
How can organizations effectively use LinkedIn company pages to market their content?
45% of people wrongly assume LinkedIn company pages to be dead. Although they don't get as much engagement and visibility as personal profiles do, LinkedIn company pages can still drive a decent amount of traffic to your website or landing page.
To get the maximum out of it, you should know how to optimise your page for maximum searches, encourage people to engage with your content, and convince them to click the call-to-action button.
Get 0-1,000 followers on your LinkedIn company page in very little time through these super-actionable growth hacks:
1. Use your personal brand to gain followers for the company page.
2. Add community hashtags and then comment on the trending posts.
3. Organize virtual events or webinars.
4. Create storytelling-driven content.
5. Mention influencers and request them to share their insights.
6. Invite your connections to follow your company page.
7. Notify employees to comment on the latest updates.
Marketers and page managers focus on sharing only the industry news, article links or photos related to employees activities. Remember, people on the other side of the screen are humans too.
Use copywriting to create conversational content that can drive attention and build interest among your followers. Keep your readers on their toes so they can expect unique and creative content from your page.
For anyone thinking of starting out their LinkedIn journey, what would you like to advise them?
LinkedIn is like a beautiful white canvas where you can use imagination and creativity to draw anything you love. Experiment with your writing, discuss the topics and issues that concern you (even if they are not related to your work) and share real-life experiences.
Through LinkedIn, you get a chance to network with people globally without spending a dime. Connect directly with decision-makers such as startup owners, c-suite executives, chief recruiters, etc, talk to them, and create new opportunities for yourself.
What would you like to advise every content marketer to succeed in 2020?
Be obsessed with your targeted audience. Make their lives comfortable. If you do that, you won't have to ever worry about lead generation or revenue growth.
Second, learn the art of storytelling. Watch movies, read novels, or even join a course. But learn how to write and tell stories. People connect with stories, even those who're sitting in their AC chambers and making decisions in the B2B space.
What, according to you, is personal branding?
Personal branding is similar to company branding — except that here an individual is acting like a 'company'.
Burger means McDonald's. Luxurious cars equal to Audi, BMW or Jaguar. Why? — These companies have created a permanent image in your mind and heart.
While building a personal brand, your end goal remains the same as company branding - establish yourself in your audience's minds for "something." Since you're not selling any product, "something" is the niche or topic for which you want to be well-known.
Remember, personal branding has nothing to do with advertising your products or services. It's about creating an ever-lasting impression in the minds of your audience — which is why personal branding is not restricted to one community, profession, class of people, or region.
Personal branding was earlier associated more with athletes, model, and celebrities. But, now we could see business professionals trying to establish their personal brand. Why do you think it's getting more attention in the last few years?
Personal branding revolves around content that can resonate with your audience.
Since prominence, type and format of content has upgraded, it has overhauled personal branding too.
Previously, athletes, models, and celebrities would tick-off the list by uploading photos from their shoots, functions, events, etc.
However, in recent times, people have realised that content is an amazing tool to add value to others' lives, build trust and credibility, and create thought-leadership.
If you want to build relationships with your customers and clients, personal branding can be your go-to resource as it is less expensive, time-worthy, and long-lasting.
People do business with people, not companies or organisations.
Now, suppose an individual understands the importance of personal branding, they now want to work on it. What's the very first thing to do. How to start working towards it?
1. Find a niche or domain in which you want to establish your authority.
2. Gain as much knowledge as possible. Without real knowledge and expertise, you can't become a thought leader in your industry.
3. Pick up one platform to start with.
4. Post-high-quality, informative content that adds value to your audience and helps them solve their pain points and problems.
5. Never be shy of sharing knowledge with others. The more you do it, the more you will gain others' trust.
6. Solve problems, share your experience and help others.
7. Gradually, you'll become a synonym to your core topic or niche, and that's how you'll attain thought leadership.
What are some of the very common misconceptions people have about personal branding?
Personal Branding = Bragging
It's one of the biggest myths or misconceptions. People think they've to boast about their achievements or success. In reality, while personal branding includes sharing personal stories and experiences, the objective is not to brag about yourself, but sharing genuine stuff that can help others succeed.
That's why successful personal brands like Gary Vaynerchuk or Ankur Warikoo are never shy of sharing their failures or blunders because they want everyone to learn and grow.
It's okay to fake yourself
Making up fake stories to get engagement is considered a usual behaviour, whereas, it can be the biggest blunder you can commit. If you fake yourself, people won't believe you. Without authenticity, all your efforts will go in vain. Always be as genuine as possible.
It's very time-consuming
People procrastinate forever because they wait for the 'right' time to begin personal branding exercise. Whereas, NOW is the best time to invest in personal branding efforts. Yes, it demands consistency and persistence. But all good things demand that, don't they?
If you invest half an hour every day, you can build a sound personal brand in a few months.
Hardik is the founder of Content Flavour, a comprehensive content marketing agency that creates conversational content to convert businesses, c-suite executives and professionals into online brands.
He calls himself a 'human' content writer because he writes to and for humans, not bots or algorithms. He has been featured in reputed publications like BBN Times, Inc42, YourStory and Youth Ki Awaaz.
With 50,000+ followers on LinkedIn, he ranks in top 1% in the "Writing and Editing" industry as per LinkedIn Social Selling Index. The Thrive, in its magazine, has listed Hardik in "Top 5 Content Writers in India."
---
Ideas are easy, Implementation is Hard, learn from the ones who knows how to start. A Publication by Tealfeed.
--- ---
Related Articles