Hulladek Recycling: A startup whose innovative idea will stop you from wasting E-waste
Started by Nandan Mall, Hulladek Recycling is the first authorized e-waste management company in the eastern part of India. The start-up is based out of Kolkata
What do you have right now in your hand? Probably, your phone? It is one of the most used gadgets these days. Have you ever wondered how many electronic items do you have at home? What do we do with the unused appliances when we buy a new one? Did we give a thought about recycling? If the answer is 'yes', keep on reading. Hulladek recycling has made it easier for you!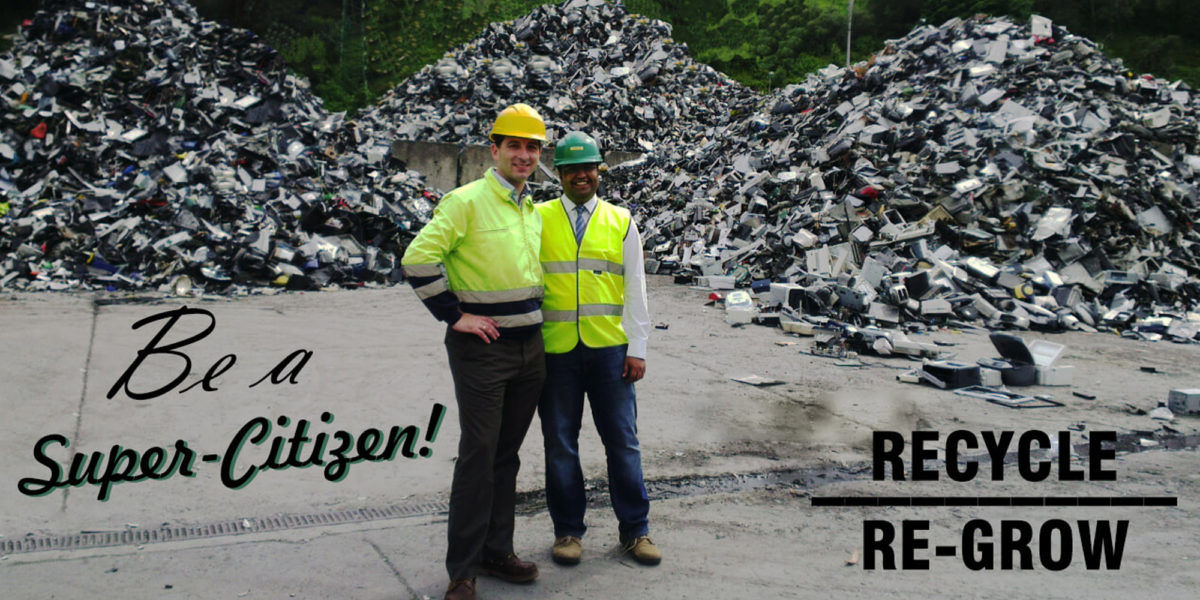 Started by Nandan Mall, Hulladek Recycling is the first authorized e-waste management company in the eastern part of India. The start-up is based out of Kolkata, India. The company:
is dedicated to bringing a change by collecting all kinds of e-waste which is obsolete, broken and outdated
has been awarded the Kolkata Green Future Leadership Awards in 2017.
has the vision to bring a change in the current unlawful electronic disposal system across India
provides end to end recycling solution with its robust operational network and technically sound professionals
"Be the Change You Wish to See In The world", is a famous quote by Mahatma Gandhi and HULLADEK RECYCLING is leading by example.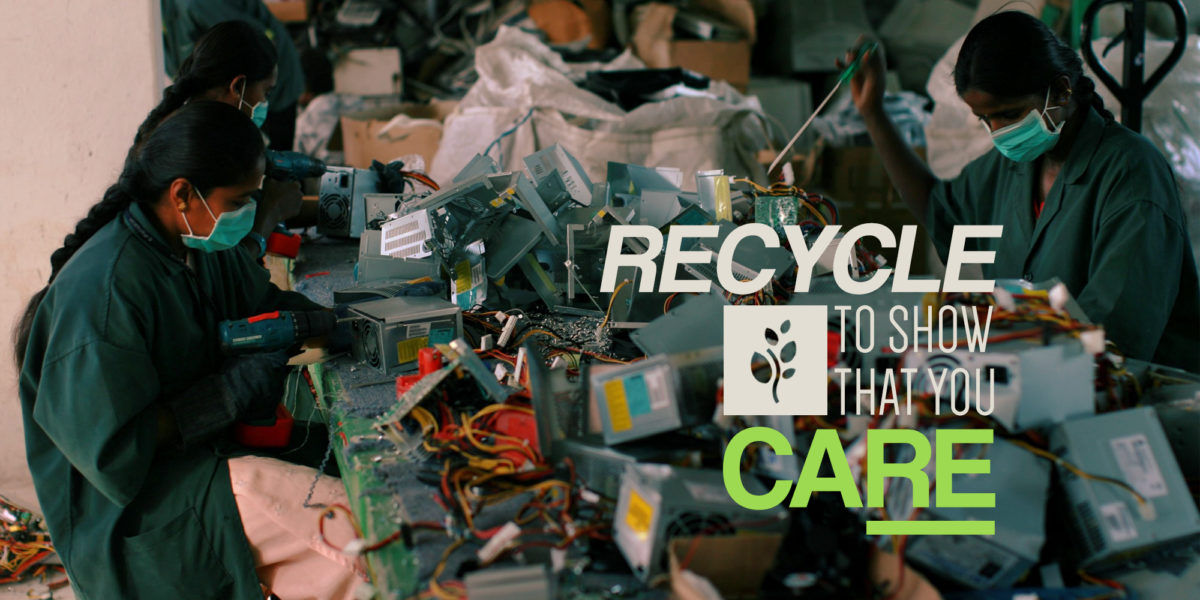 THE OCD FOR CLEANLINESS GAVE THE INSPIRATION FOR HULLADEK RECYCLING
Hulladek Recycling is a national player in e-waste management and recycling. Nandan shares that he always had OCD for cleanliness since childhood and that inspired him to start a business into this segment.
I do not like a used plate in my room and I always have had issues with that so I basically transformed by OCD into a passion – Nandan Mall
WHY SHOULD E-WASTE BE RECYCLED?
E-waste is a serious environmental problem, from toxic chemicals and heavy metals leaching into soils in landfills, to the pollution to air and water supplies.
Exposure to e-waste can lead to an adverse effect on human health. It can cause negative impacts on skin, liver, nervous, respiratory systems, reproductive, blood & nervous systems.
E-waste can cover up to 60 elements hazardous elements like Cadmium, lead & beryllium from the periodic table which can lead to serious negative repercussion.
E-waste has precious metal like silver, gold, palladium and so on. However, only 10-15 per cent of the gold in e-waste is successfully recovered while the rest is lost.
WORKING TOWARDS INCREASING THE SENSITIVITY FOR WASTE MANAGEMENT AND RECYCLING
Nandan believes that sensitivity towards waste management is actually at a growing stage in India; it is not widespread and needs to grow. He furthers adds that it's the maturity of the younger generation towards the concept of sustainability that inspires his team members and motivates them to work towards building a better INDIA. In the sessions related to waste management and recycling, Nandan admits that it's the kids that pose more difficult questions in front of them.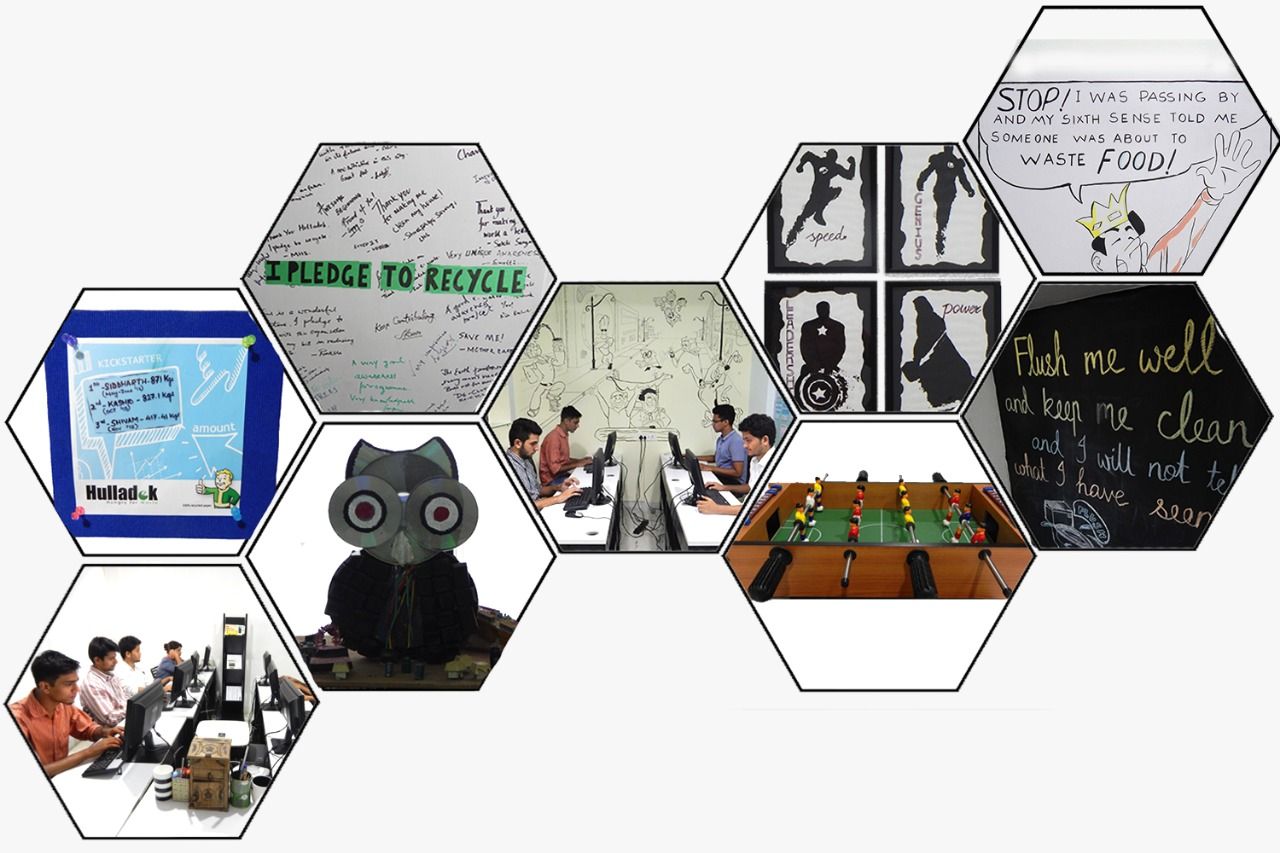 They are also working towards increasing the sensitivity. They do a lot of awareness sessions. In the current year, they have already completed 70 odd sessions till now, they are looking forward to doing 150 sessions in a year.
Nandan further says,
"If we are able to reach 10k or 15k people, that will create change. Making awareness through such sessions is a core part of our activity".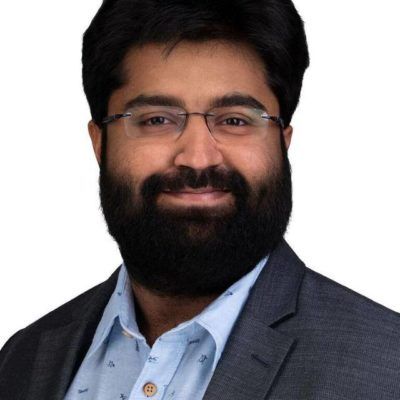 FACING HURDLES IN TIE-UPS AND LICENSING
Getting the license from organizations like the Central Pollution Control Board(CPCB) is not a very approachable task to do. Hulladek Recycling is already licensed through CPCB. Giving an insight into how CPCB works, Nandan adds that there are certain places where these organizations require paperwork and no amount of persuasion can work.
Nandan adds, "The licensing took about a year. I was lucky enough because these organizations were looking for some private organization to be a part of a system. I was lucky enough that they were more cooperative".
ACQUIRING CLIENTS AND MAKING BUSINESS
In the first couple of years, the company had hired interns and the central idea was to acquire clients. The HULLADEK team very well knew that it's the trust of their clients that would benefit them in the long run, even if it comes at the cost of making no money in the initial stage.
Nandan further adds, "In the eastern part of India, people don't think beyond us. For them, we have introduced the concept of recycling and we have done a lot of campaigns through corporate. We basically tell everyone-'Hey we take waste!', and that is what gave us the publicity industry and provided more clients."
MAKING THE RIGHT INVESTMENTS
Delivering a quality service to its clients has always been one of the major objectives of the HULLADEK team and the company reaches out to the clients for feedback about their service quality. Nandan takes pride in his operations and logistics team and adds that he is blessed to have such a strong team. In the 4th year of the company's inception, they had ERP in their organization. It gave them the right kind of infrastructure and tool. Nandan adds that they invested in what it actually takes to be a good service provider.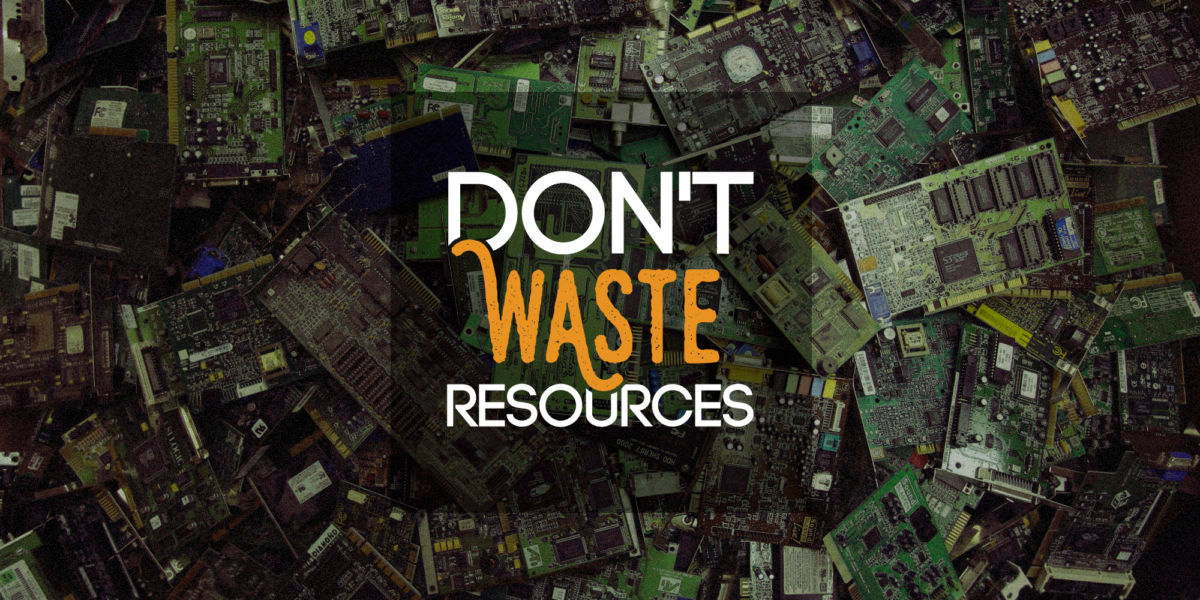 DEVELOPING A ROBUST PROCESS FOR E-WASTE MANAGEMENT
The process they had in the initial years demanded technology transfer from foreign countries to India. The major challenge was the fact that technology is capital oriented in foreign countries, while it is labour-oriented in India.
Hence, developing an effective e-waste management process took almost a year and a half. The HULLADEK RECYCLING team now boasts of a global technology which they have modified according to Indian technology setup.
WIDESPREAD ACROSS INDIA
The company is expanding at a rapid pace and they already have 46 centres in India. On being asked whether they get a similar kind of response from every centre, Nandan comments, "No, that's not true. Some are better than the others. There are states which are more educated than others. For example, Kerala gives us very good response even better than our headquarters".
CHOOSING THE RIGHT PEOPLE TO WORK WITH
They have a pretty young team and all of them are fresh MBA graduates. For these graduates, it is their first or second job. They have 7 departments and those who are the head of the departments, they started as an intern with their company. They choose young people because they are more inclined towards the idea of recycling and e-waste management.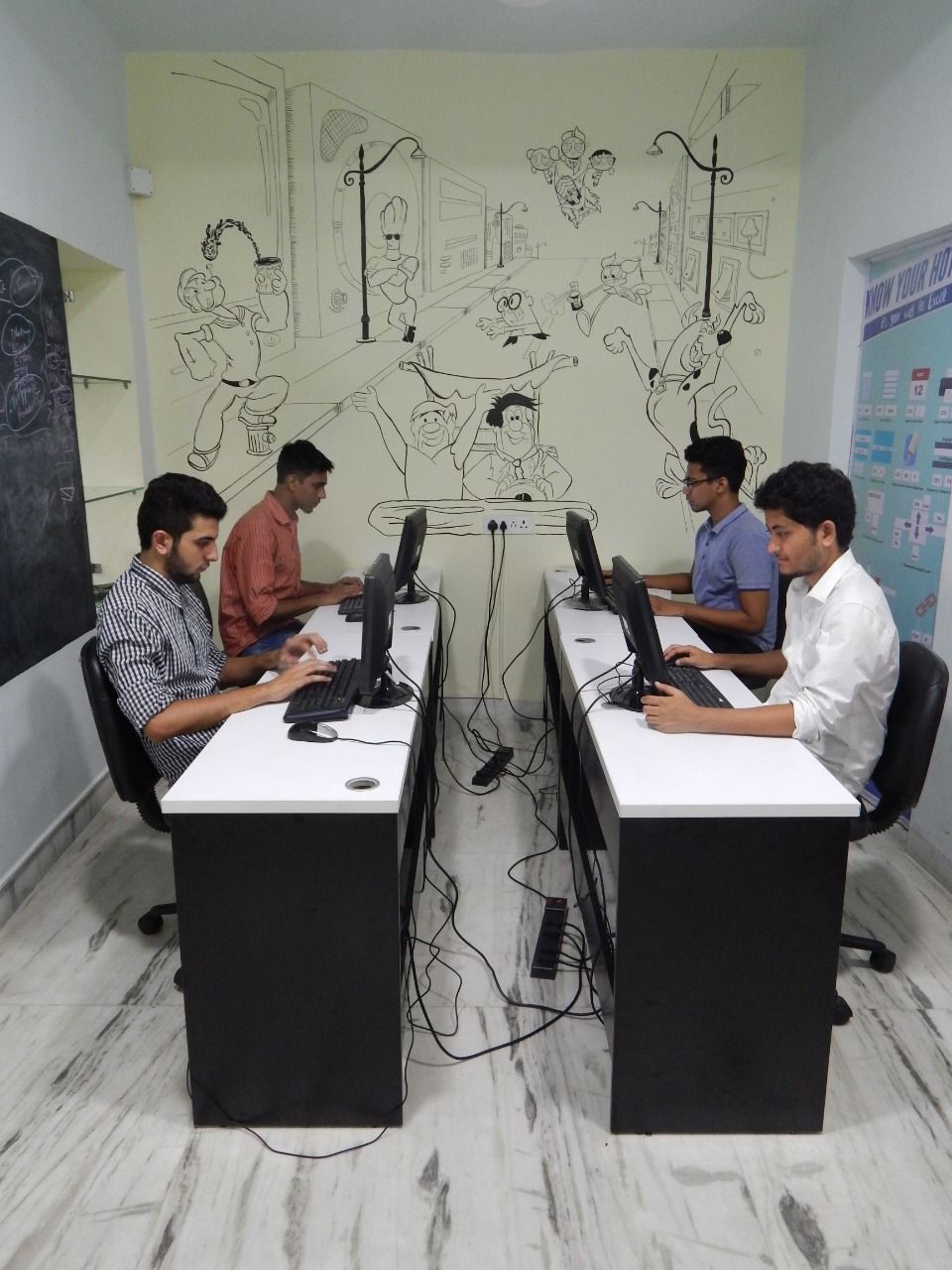 They have direct collection centre and they have franchisees who are their business partners. These franchisees make an investment to buy the franchise of Hulladek Recycling and further they act as a local agent in their area. The franchisees also pay upfront fees to get associated with the startup and after that, they get onboard.
MESSAGE TO THE BUDDING ENTREPRENEURS
Don't over think. You make mistakes, you learn. Just take the step forward. Have your background research, have your plans ready and just dive.
---
Ideas are easy, Implementation is Hard, learn from the ones who knows how to start. A Publication by Tealfeed.
--- ---
Related Articles