"I want people to remember me as someone with a unique perception"- Nikon Influencer Satyam Bhuyan
An MBA graduate and an engineer, Satyam Bhuyan started out by posting one picture every day on Instagram in 2018 and is one of the official influencers for Nikon today. Know more about his journey as a content creator in this article!
The arrival of social media has given exposure to many people. Not only it has given popularity but has also inspired people to follow their passion. One name which has gained immense popularity is Satyam Bhuyan, a 25-year-old creative personality who hails from Baripada, Orissa (India).
An MBA graduate and an engineer, Satyam Bhuyan started out by posting one picture everyday on Instagram in 2018 and is one of the official influencers for Nikon today. His content is viewed by millions of people across social media platforms.
Continue reading to know more about his journey!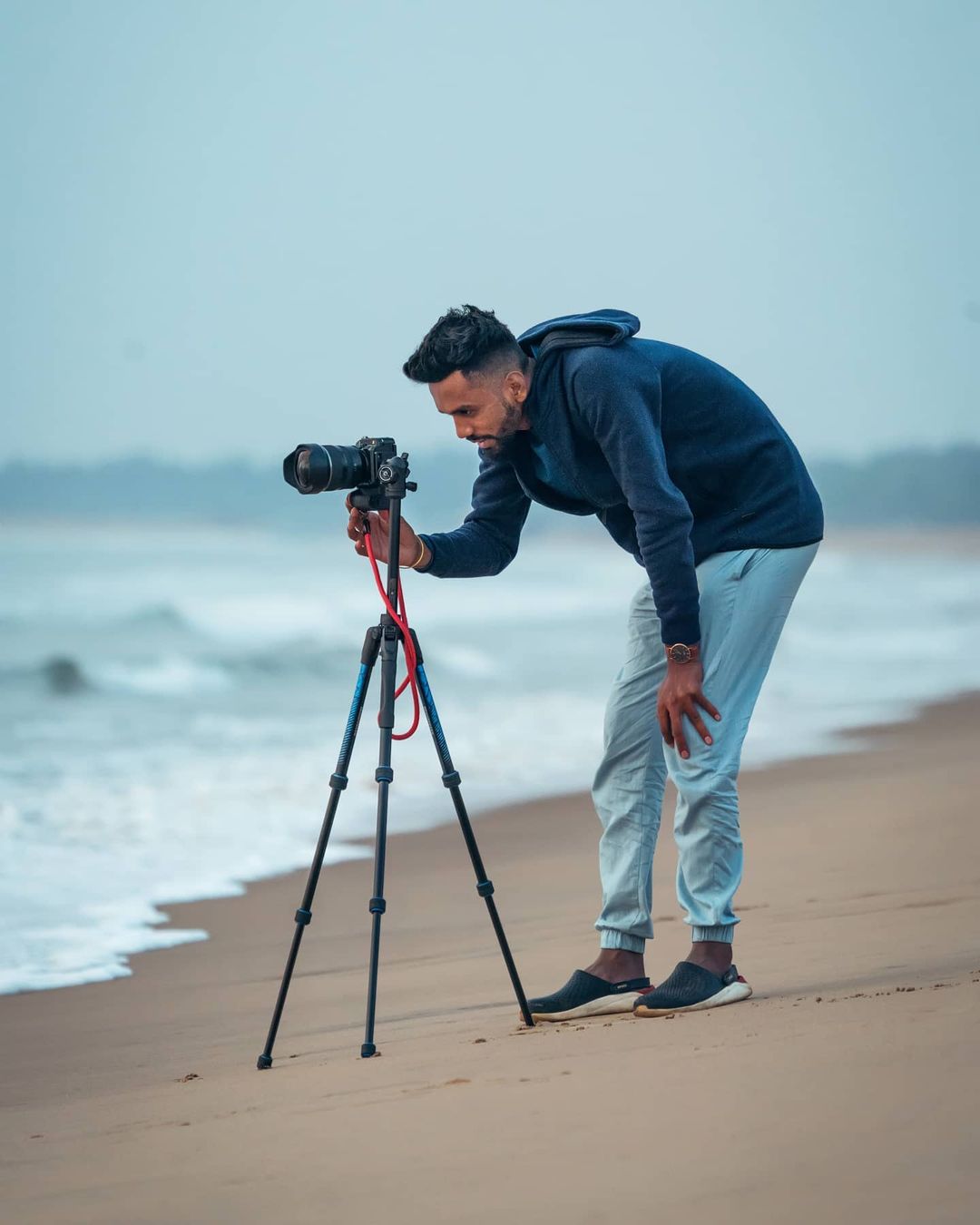 Q. Who has been the biggest influence in your life?
In general, no particular person has taught me anything about life or travel, but my parents have been my greatest inspiration. They've been inspiring me as a travel photographer since the beginning.
Also, studying and traveling together is not easy, but it was made possible by the support of family and close friends.
Q. You are a traveler too, what role does traveling play in your life?
For me, traveling is a form of therapy. When I travel, I meet new people and make connections, and my basic agenda for travel is not only to travel like a tourist but also to connect with people with whom you spend a short amount of time but make many memories.
It's a break from your daily routine where you meet new people and see new things.
Q. Tell me about your childhood, what was the best part? Is there any specific incident that has largely influenced the kind of person you are today?
Everyone I meet in my life teaches me something or a lesson, and there are times when I am drawn to travel for a reason.
My father was in a serious accident and lost his left eye, which shook my life and taught me the value of eyes and seeing things. That was the moment when I thought, "Let me see things and roam places and capture the things. God forbid but if I ever have to go through the same situation, I would not want to live with the regret of not being able to show my perspective to people when I had the chance."
I began living in the present moment from that very day. I want people to look at my photos and remember my perception.
Q. Where is your hometown, and what was it like when you were young?
My hometown is Baripada, a small town in the state of Orissa. It's 250 kilometres from Bhubaneswar and it's the same distance from Kolkata, so it serves as a border between Orissa and Bengal. I enjoy being there. I go there whenever I have time. I went to school there and spent the majority of my time there.
Q. How important a role does content play in your life? Are you a full-time content creator? Why did you start creating content?
I wanted a platform to showcase my work and use it as a medium for sharing it. We don't know if Instagram will still exist in a few years, but I started with the idea that it could serve as my own photo gallery to showcase my work, where I can see my work and skillset, as well as places I've visited in the past few years.
In 2018, I set myself the goal of posting one photo every day for 365 days. I did it; it was difficult, but it gave me a flow, and people began to connect with me; there is no motivation without an audience.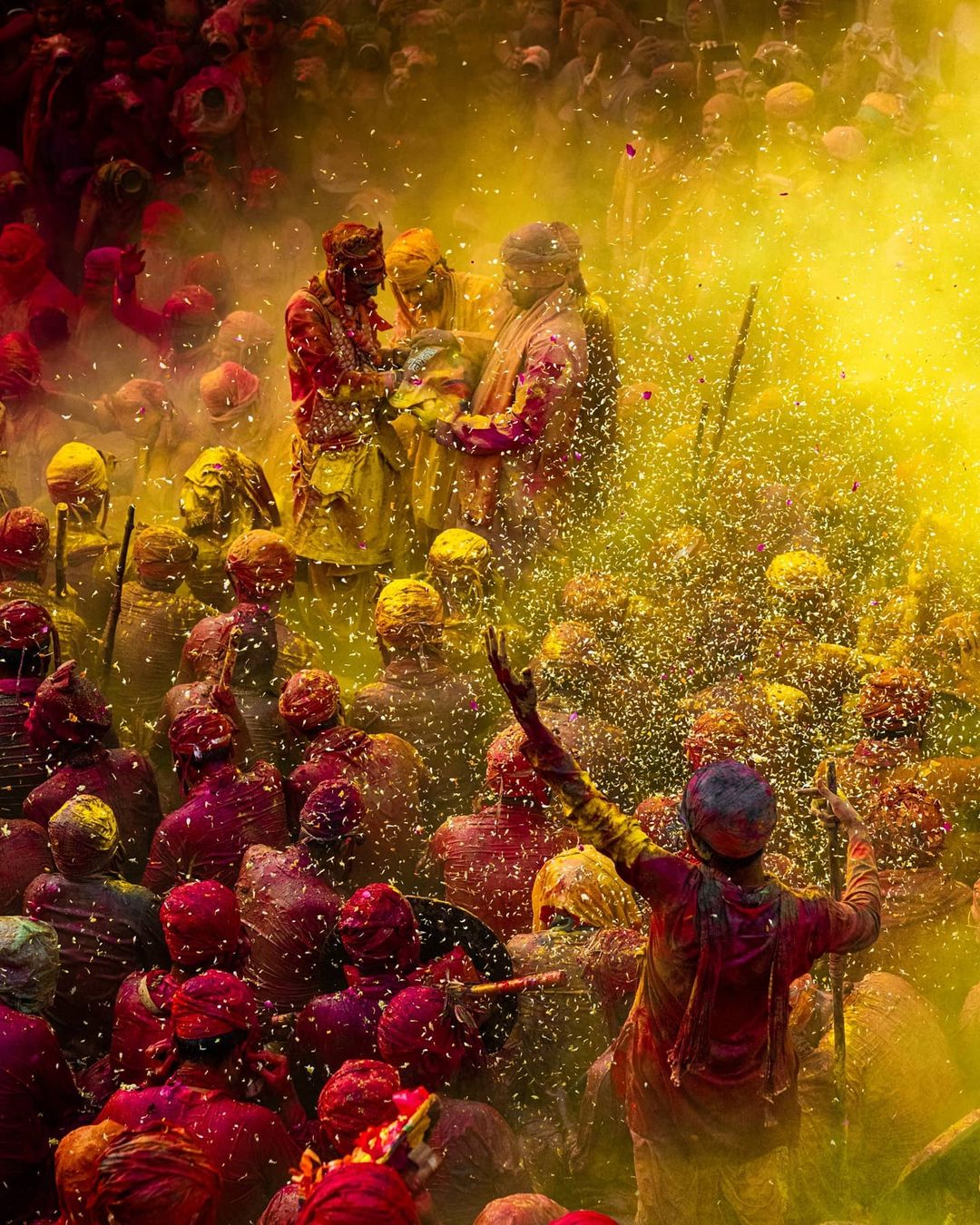 People I connected with on social media were inspirational; I could learn from their feeds, they were supportive, and they eventually learned from me as well. It's a give-and-take relationship with my audience for me. And yes, I work as a full-time content creator.
Q. Tell us when was that instant when you decided to become an Instagram creator. What made you opt for Instagram?
Instagram, I discovered, is a platform that is used by everyone over 13+ years of age. Teenagers are also using it actively. Instagram is also used by my parents, friends, and everyone else. As a result, it's a common platform.
I had no strategy; I intended to connect with people even if I had met them once in my life. I wanted to follow people I met and also the ones who had inspired me through their work.
Additionally, I also wanted a large audience. More brands approach you due to exposure, and you gain more experience. I use Twitter and the Foundation app for NF as well. But, yes, Instagram is a top priority for me.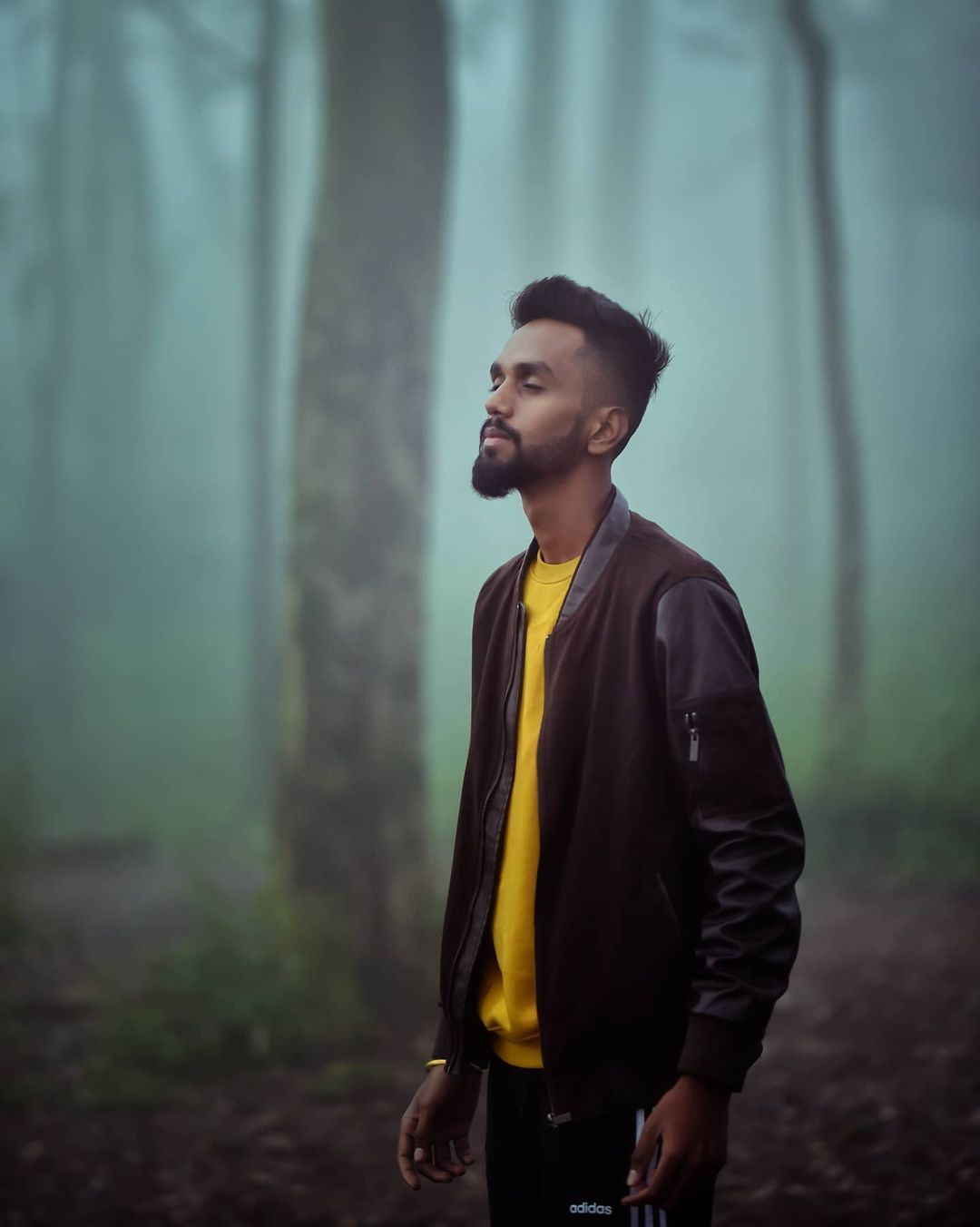 Q. What's that one aspect of being a content creator no one talks about?
What matters in my life are the memories and small moments, such as eating together, going out, and doing small things. Even if I can only spend a short amount of time with people, I will treasure it for the rest of my life because life is short, and no one knows what will happen next.
Q. What's the most satisfying part of being a content creator, in your case, a photographer?
For me, the most satisfying aspect is being recognized. You may have noticed that everyone wants to be recognized; they want people to know who they are, and they try to be unique to be noticed. I don't talk to many people in general, so I communicate by posting pictures on Instagram.
It makes me really happy when I meet strangers, and they remember my photos and say, "Hey, I saw this picture went viral on Instagram." You don't even know who they are, but they like your work, so your work speaks for itself.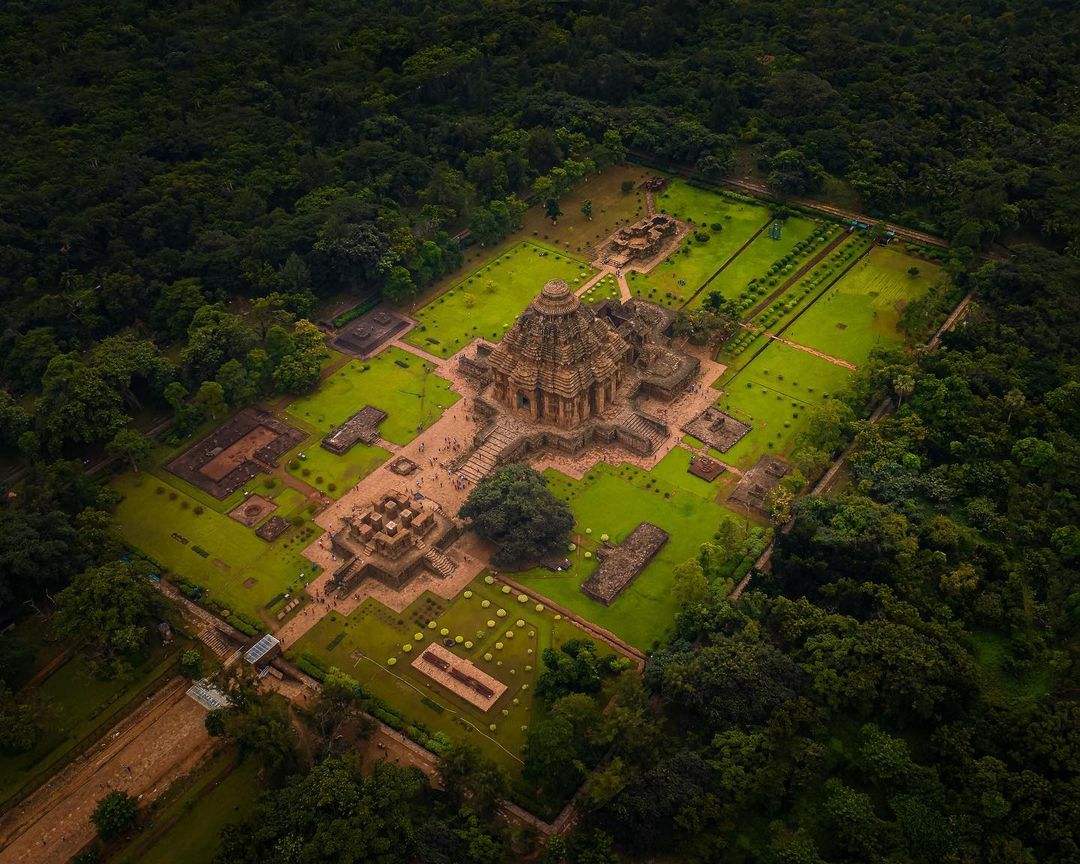 I love how my art can reach so many people and inspire them; they think we should start taking pictures as well. What else can I want if my work can make a difference in their lives?
Q. How supportive has your family been in your journey?
They were always encouraging and never stopped me from doing anything, including traveling. They believe in me and know that I will do my best, so their support was unconditional. There were no restrictions.
They said you always have our back no matter what, which I believe is very important. Every family should be as supportive as mine is. The most important thing in life is to live, and my parents want me to do just that.
Q. What are you up to currently and what are your long-term career goals?
It's a fast-paced world, and there's no guarantee that Instagram will still exist tomorrow, but for the time being, earning and learning platforms have shifted online, especially in light of the pandemic.
I've also completed my MBA, so I'm considering starting my own photography course and workshops online, and I'm also interested in NFTs, so I'll be experimenting with that as well. It's a short-term plan; the long-term goal is to be happy.
Q. What drives you to create content regularly?
There was no particular course I took when I first started photography; some people inspired me, but learning was entirely on my own; so it was a hit-or-miss experience from the start, much like learning from my mistakes.
The only motto I had and still have is that if I clicked something yesterday, I must click something better today and something better tomorrow. It is a process in which you must trust your mindset as well as your abilities. So it's not like I have to work for a certain amount of time; I just want to keep doing it because I don't care about the outcome or the money.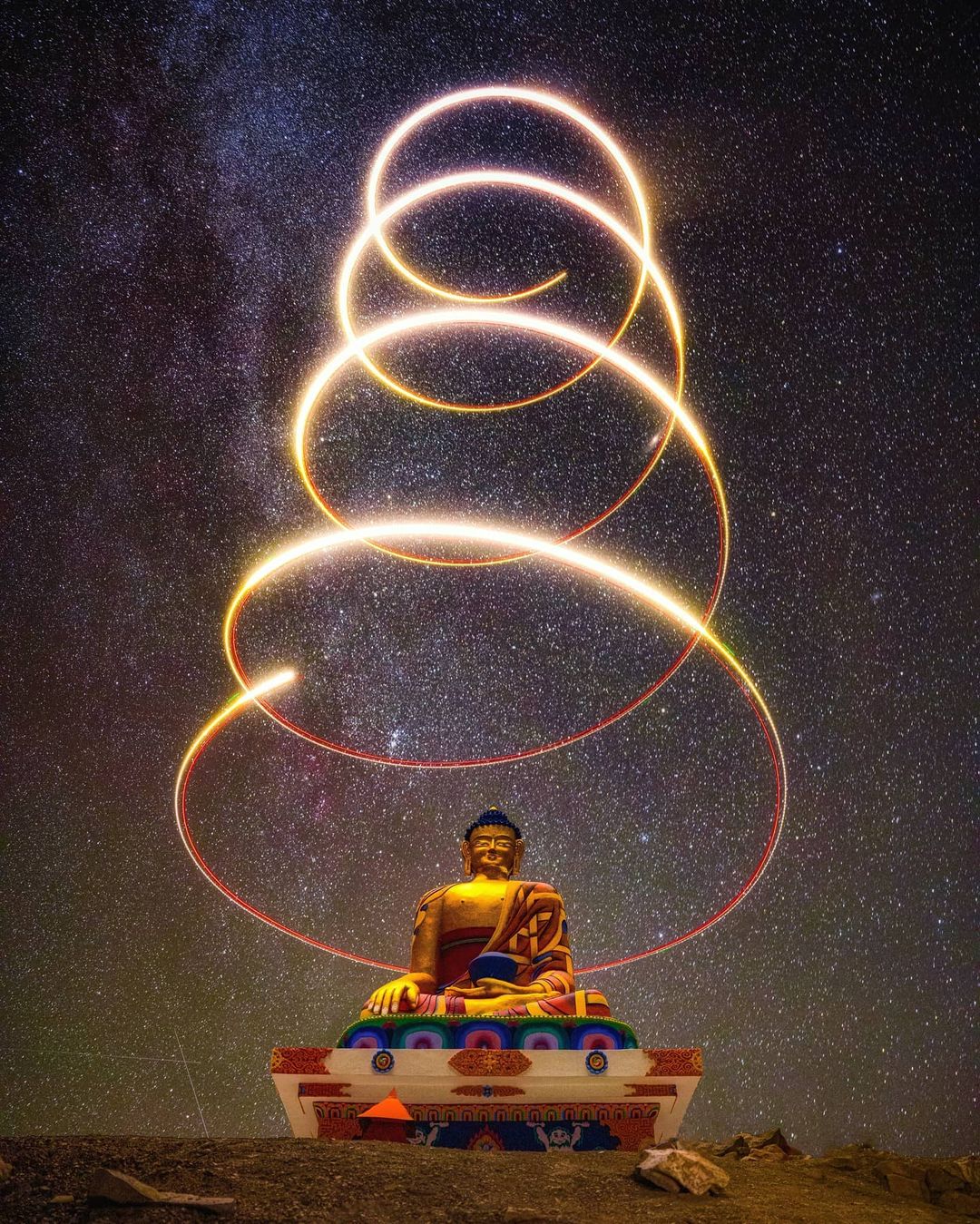 My job makes me happy. That's what I tell people: if you start creating content and then stop, you're wasting your time. I believe you should approach your work with the mindset that you are constantly learning.
Q. What's the most challenging part of being a content creator?
The most difficult aspect is that in today's world, quality is declining. Suppose I collaborate with a brand and another person collaborates with the same brand. In that case, my market value drops, so that's the most difficult part of being a content creator because everyone is creating content, there's a lot of content available, and competition is increasing.
To earn and learn in this field, we need a proper marketing strategy. Market standards are also falling due to a lack of work, which is causing the entire system to fail. And as a result of covid, people are unconcerned about standards and are simply doing work to earn a living, but the learning process is neglected.
Q. How do you make sure that you aren't affected by nasty comments and negative things said about you?
I've learned to take them positively. I make an effort to learn from the criticism. I try to read people's minds to figure out why they are commenting on such things. Some people comment out of jealousy or hatred, so I avoid them and try not to respond to them.
And some people genuinely want you to learn and grow, so they make comments to encourage you to work harder on yourself.
Q. What's success for you and when you would consider yourself to be successful?
There is no proper timeline or peak. The sky's the limit in content creation, and I believe that if I can bring about a change in society and make a difference through my content, and if that can inspire others to do the same, that is what success means to me.
I believe in the concept of success as a journey. I believe in spreading love and knowledge through my content.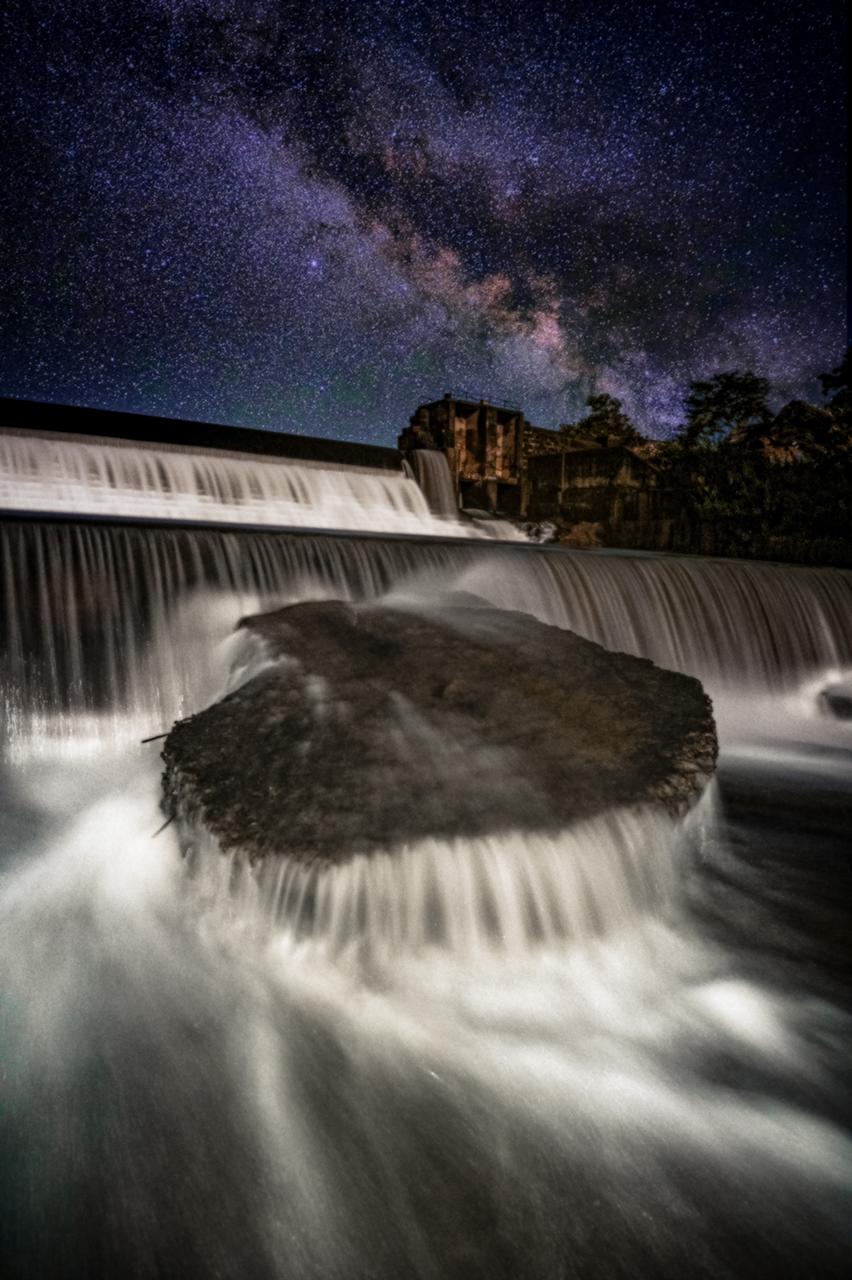 Q. How would you want people to remember you?
The only thing I can say is that I have a unique perspective on things. I want to create something so unique that when people look at my photographs, they immediately recognize that they belong to Satyam. I believe in perception and want people to remember that about me.
Q. To every individual who's planning to start out as a content creator, what would you like to advise them?
I believe that patience is required for the content creation process and that you should wait and believe in the process.
Stay calm and composed, maintain a strong mindset, never forget your roots and the reasons why you started in the first place, and most importantly, don't let success derail you. Don't take shortcuts; learn along the way, and stay humble because it's really important.
Check out Satyam's Instagram profile and follow him for more such breathtaking and amazing clicks!
---
"Tough times never last, but tough people do." Road to Fame, a Publication by Tealfeed, gives a sneak-peek into the inspiring journeys and struggles of celebrities who made it big with their passion and determination.
--- ---
Related Articles