Identity Thieves Never Take a Holiday, Especially the Big Ones
People of all ages and many beliefs look forward to holidays. So do bad guys who shop for openings to steal identities and take away wherever victims have.
Bad guys patiently wait for shoppers to make security mistakes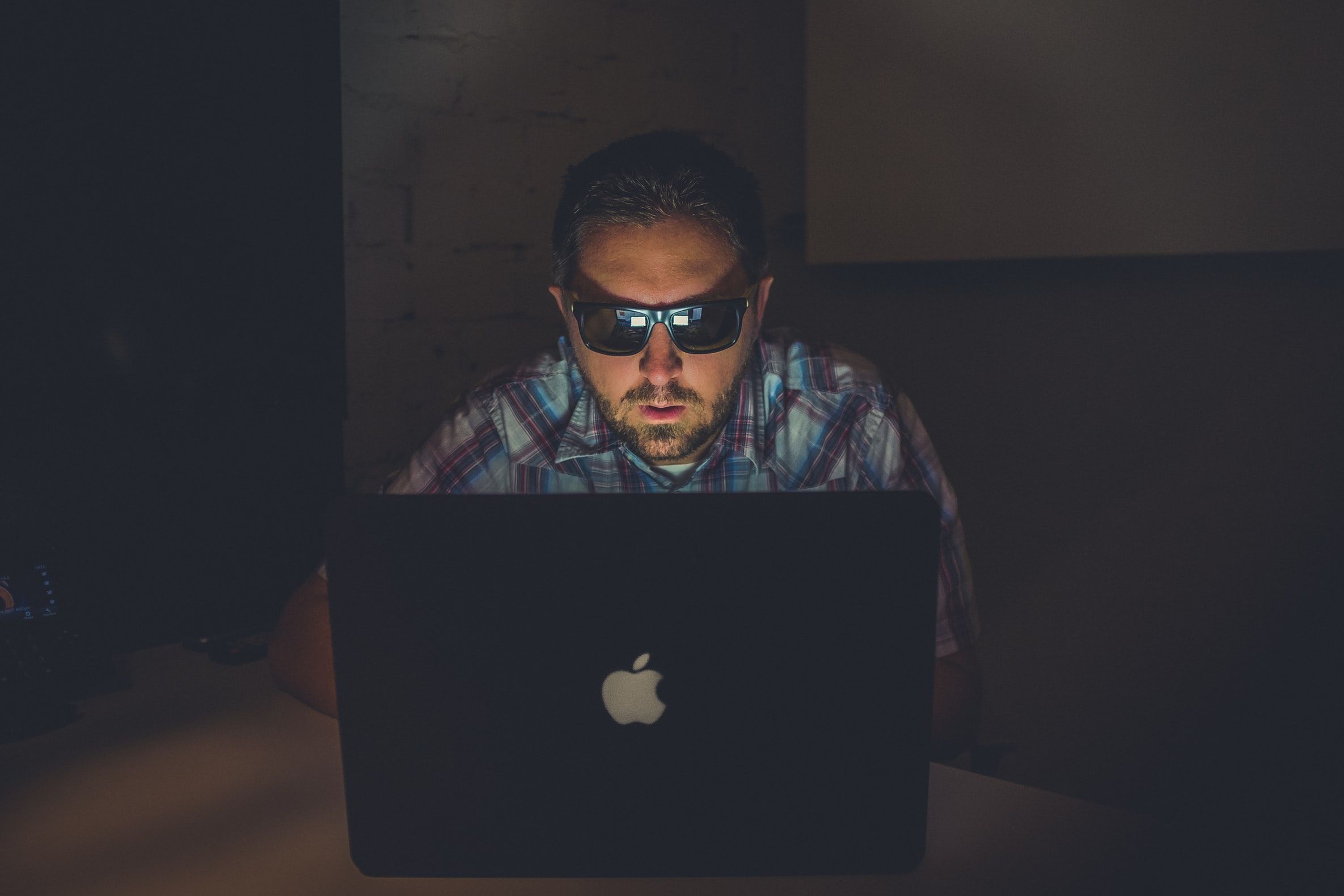 People of all ages and many beliefs look forward to holidays. That also applies to bad guys shopping for an opening to steal identities and take away wherever their victims hold dear.
It's important to be vigilant about protecting your identity year-round, and especially important during the holiday season when people tend to let their guard down.
Lori Stratford, digital media manager at Navicore Solutions, talked with financial experts at consumer credit reporting company Experian about ways shoppers and their families can better protect their identities and ensure great celebrations.
Cyber criminals look forward to your invitation
Your privacy depends on sticking to personal best practicesmedium.datadriveninvestor.com
Navicore is a National Foundation for Credit Counseling nonprofit provider of financial education and compassionate personal finance counseling.
"People are more susceptible to having their identity stolen during the holiday season," Stratford said. "More people are shopping online during this time of year, making it easier for hackers to steal credit card numbers."
With thieves having ample opportunities to access information, it's logical that a 2020 Experian survey found that one in four consumers experienced fraud during the holidays.
People can steal your identity by figuring out passwords and hacking into your accounts. That's the hard way. You make it easier for them by putting personally identifiable information on the internet: birthdate, mother's maiden name, travel plans and so on.
"Your identity can be stolen by stealing credit card numbers while processing your card, rummaging through your trash or by stealing your wallet and purse," Stratford said.
"Your identity can be stolen online by unsafe internet connections, phishing scams or data breaches," she said. "You always want to make sure your connection is secure before putting sensitive information online."
Assorted Threats
Consumer.gov lists ways identity thieves can steal your information:
Phishing emails

Text scams

Fake websites

Data breaches

Theft of a wallet, mail or trash
The elderly are prime targets for identity thieves. They are the most trusting of strangers and have more wealth available than young people. However, spreading too much personal information applies to all ages.
"Children are vulnerable to identity theft because their Social Security numbers often offer thieves a clean slate to apply for credit cards, mortgages and more," Stratford said. "Elderly people are also vulnerable because they may be less skeptical, making them more vulnerable to financial exploitation."
Good Cyber Habits Stop Hackers from Really Ruining Your Life — Timely How-to Advice
How to reduce your risk of financial loss, identity theft, blackmail, fraud, privacy violation and more…medium.com
According to Consumer Affairs, the most targeted groups include children and seniors and members of the military.
Military members should not necessarily publish that they're in the military. They are vulnerable not only to identity theft but also terrorist threats. They should talk with their security specialists before posting on social media.
"Military members should freeze their credit before deploying," Stratford said. "This lets you restrict access to your credit report, making it more difficult for identity thieves to open accounts in your name."
The Ask Experian blog notes that members of the armed forces on active duty can add an active-duty alert to their credit report to help better protect themselves from fraud and identity theft while deployed overseas.
Experian also provides free credit monitoring services to qualifying members of the U.S. military services through IDNotify™.
Time to Be Suspicious
When you see charges you did not authorize against your accounts or start getting calls from creditors about not not paying previously unknown bills, you might be the victim of identity theft.
"If you're starting to receive calls about loans you didn't take out or other debts that aren't yours, your identity may have been stolen," Stratford said. "Noticing inaccuracies or unauthorized transactions on your credit reports is also a sign of identity theft."
You can get one free credit report each year from the three major credit bureaus.
How to shield personal data from evil doers
Privacy and social media must align with consumers' concernsmedium.datadriveninvestor.com
Experian lists signs of identity theft:
Receiving statements or bills for accounts you never opened

Unexpectedly being denied credit

Unauthorized bank withdrawals

If a tax return was filed using your identity
Do not share your passwords with anyone else. Do not publicize money transactions, especially lottery winnings. Think before you accidentally post something known only to you. Regularly check your security settings on your accounts. Monitor financial statements.
"Create complex passwords to help protect yourself from identity theft," Stratford said. "Use a different password for each website you have a profile on. Change passwords every few months.
"You can also protect yourself by opting for two-factor authentication," she said. "This makes logging in to a website or application more secure by requiring multiple steps to get to an account.
Experian gives steps to protect your identity:
Password-protecting your devices

Using a password manager

Being aware of phishing, texting and calling scams

Checking your credit report regularly
Contact Right Away
If you think you might be a victim of identity theft, contact administrators of affected accounts: bank, credit cards and lenders. Then contact everyone else. Do not assume the theft is limited to the damage you can see.
"File an identity theft report with the Federal Trade Commission," Stratford said. "You can file a report with the FTC online or by phone. They'll provide information on what to do next.
"You should also notify your creditors and bank if you think your identity has been stolen," she said. "Take this precautionary step even if you're uncertain if they've been affected."
Take Simple, Prudent Steps to Protect Your Identity
Time well spent today could save years of distressmedium.com
Experian advises that if you were the victim of identity theft, review your credit reports for all signs of fraud. Add a one-year initial security alert to your credit report. Contact your local police department and the lenders involved.
Fraud alerts and credit freezes are other ID theft-prevention tools.
"A fraud alert notifies anyone who asks for your report that you are a fraud victim and alerts creditors to verify your identity before processing credit applications," Stratford said. "Federal law requires that they respond to the alert.
"A fraud alert requires creditors to verify identity before opening new credit, whereas a credit freeze cuts off access to your credit report unless you lift the freeze," she said.
Experian adds that a credit freeze requires you to provide a PIN to unlock your reports before applying for credit, but with many exceptions.
Medical Insecurity
"Medical identity theft is very common because it occurs when a thief uses another person's name or health insurance numbers to see a doctor, get prescription drugs, file claims with insurance or get other care," Stratford said.
"Social Security fraud is also one of the most reported because Social Security numbers are the most valuable pieces of information identity thieves can get their hands on," she said.
Your healthcare might not be a private matter
Sloppy data handling and hackers threaten patients' safetymedium.datadriveninvestor.com
The Education Center details the most common types of identity theft:
Government documents fraud

Financial identity theft

Medical identity theft

Criminal identity theft

Child identity theft

Identity cloning

Synthetic ID theft
Identity theft can kill your credit, leaving it in ruins for years. This is why you have to keep on your toes and trust no one when it comes to protecting your identity and your possessions. The first person to question is the one you see in the mirror.
"If an identity thief gets a hold of your credit, he then can max it out," Stratford said. "This will affect your credit score because no one will be paying off that credit by the time it needs to be paid off.
"Thieves could also open new lines of credit or credit cards in your name in addition to the ones you already have," she said. "This could affect your credit score because you won't be able to keep up with new accounts."
Unchecked Credit Use
The Ask Experian blog warns if fraudsters open accounts with your information and miss a payment, their failure to pay can damage your credit. Additionally, any charges they make that go undetected can increase your credit utilization.
The holiday season is an especially dangerous time when safeguarding your identity. Just like you, thieves are looking for bargains. Good cybersecurity practices will help persuade the bad guys to move to softer targets and let you enter the New Year in good shape.
Cybersecurity life is a breach
Online privacy and security are issues for people and businessesmedium.datadriveninvestor.com
Experian recommends checking credit reports regularly. This is one of the best ways to detect ID theft early. Experian also offers free monthly credit monitoring.
"When online shopping, make sure your connection is secure before you put any credit card information in at checkout," Stratford said. "Also be vigilant of what Wi-Fi you're connected to when online shopping. For security, only shop online when you're on your home network or another password-protected network."
Her best advice is to continue to be vigilant online through the holiday season and the rest of the year.
About the Author
Jim Katzaman is a manager at Largo Financial Services and worked in public affairs for the Air Force and federal government. You can connect with him on Twitter, Facebook and LinkedIn.
Disclaimer
This article is intended for informational purposes only, and should not be considered financial advice. You should consult a financial professional before making any major financial decisions.
---
Created by
James L Katzaman
Jim Katzaman is a charter member of the Tealfeed Creators' program, focusing on marketing and its benefits for companies and consumers. Connect with him on Twitter, Facebook and LinkedIn as well as subscribing here on Tealfeed.
--- ---
Related Articles