"If raising an issue makes you bad, then it's OK to be bad," Bigg Boss OTT fame Moose Jattana
Muskan has always been known for her opinionated views and firm beliefs. She is perpetually found standing for all the women out there and encouraging them to recognize their worth. From speaking about her childhood to sharing about her experience in Bigg Boss OTT, Muskan Jattana gets candid in this interview with Tealfeed.
---
Road to Fame
2 years ago
|
11 min read
---
Social Media influencer and Bigg Boss fame Muskan Jattana aka-Moose who is often seen entertaining fans with her content, has been a hit on the Bigg Boss OTT platform. Muskan has presented her political beliefs openly and has raised her voice for social issues like homosexuality and women's safety in metropolitan cities.
Muskan has always been known for her opinionated views and firm beliefs. She is perpetually found standing for all the women out there and encouraging them to recognize their worth.
From speaking about her childhood to sharing about her experience in Bigg Boss OTT, Muskan Jattana gets candid in this interview with Tealfeed.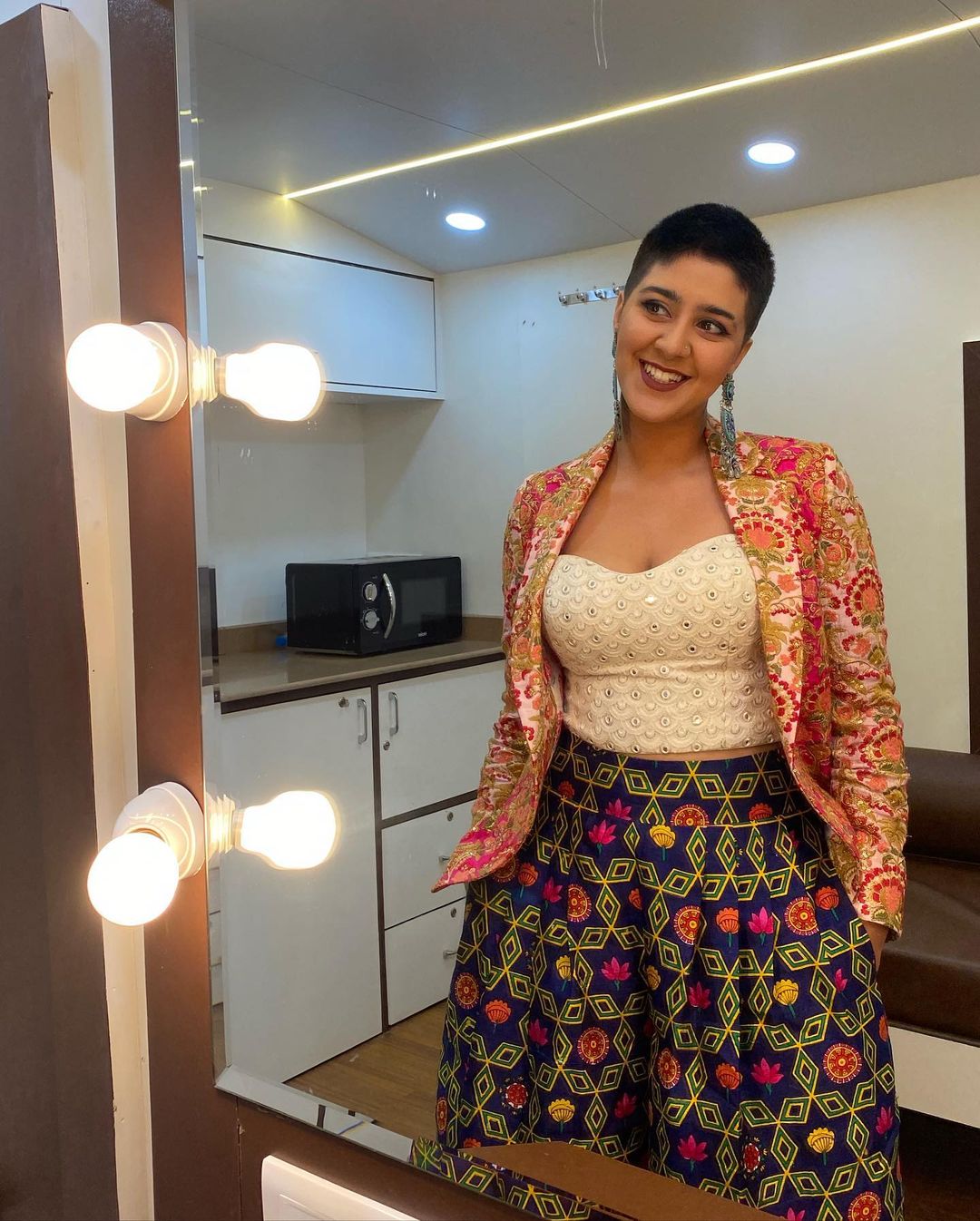 Where did you grow up?
It is a very simple calculation: my first seven years were in Australia, the next seven years were in Chandigarh, and the next seven years were in Australia. So, I have kind of grown-up between Australia and India.
So, how was your childhood? Was it challenging to switch countries?
I had a nice childhood. I was very much loved and listened to. I was heard at home. I think that is important as well because it allows you to have an opinion and say them aloud.
My parents have never really been together. I grew up with a single mother. My dad wasn't really around which gave me an idea from a young age what women go through on a personal level and a public level. Other than that, I was very dramatic.
When I went back to Australia, I realised that this is not the right way to be. People in Australia are very different. I went through hardships because I was changing schools and countries. Cultures change when you shift to new places. When I was 14 or 15, I changed around 4-5 schools which was not easy.
Any specific changes while growing up that influences the kind of person you are today?
There's a lot that I have learnt while growing up. I learnt a lot from the Internet. Not just about life, but about things that society doesn't talk about. If you see, all these issues like sexual harassment are much more openly talked about on the Internet. So, when a child grows with the influence of the Internet, he can openly know and talk about all the adult things which can be good and bad, it depends on how you take it.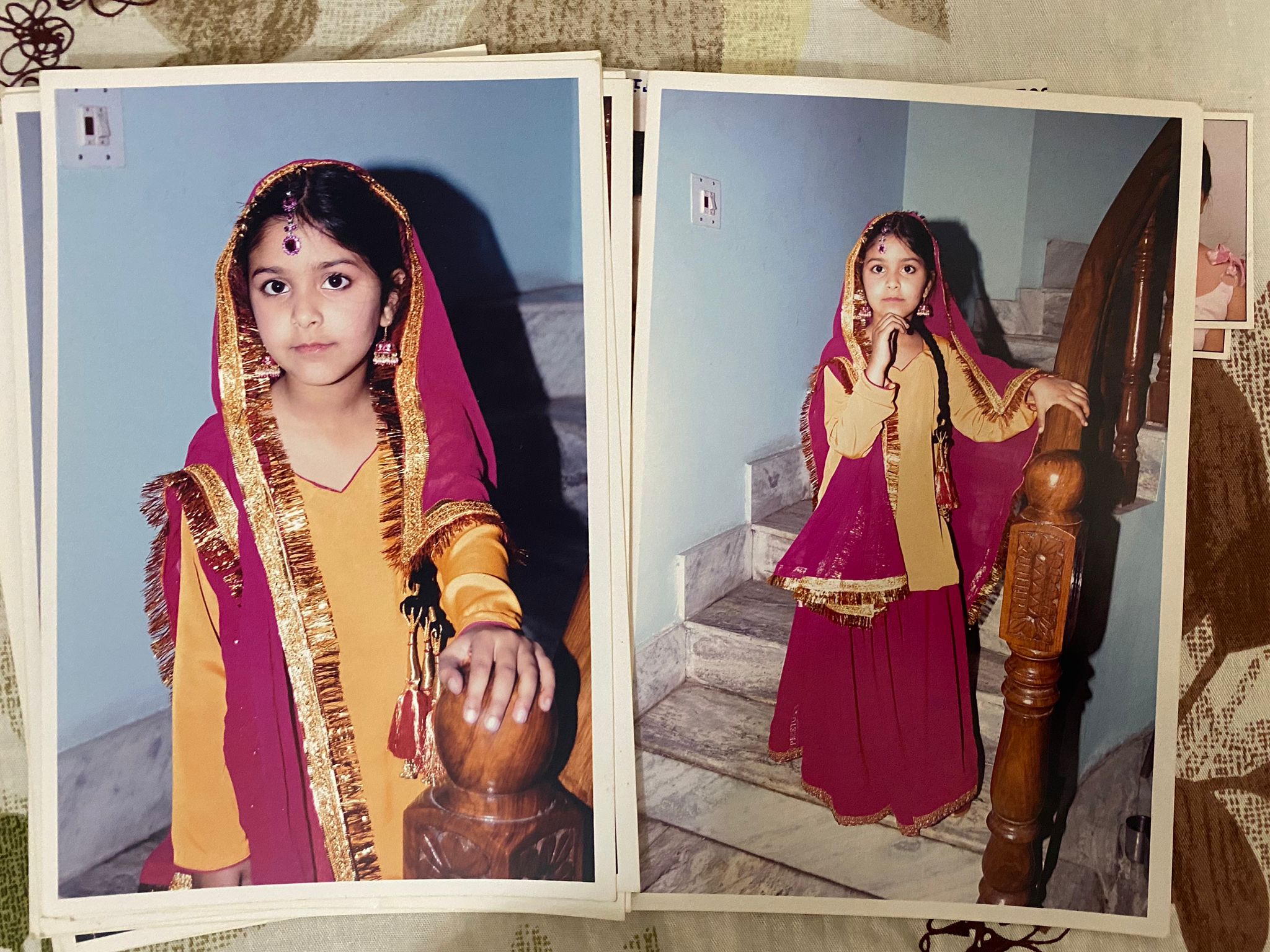 What kind of challenges have you faced so far and how have you dealt with them?
I will explain how it has been. When I turned 18, I was travelling alone and there I slipped into a dangerous situation and I was scared to tell anybody because that's what they say in India to girls, " akele jaoge kahin par to ye ho jaega, dar ke raho, chup ke raho, kuch hogya," and all that!
Society believes in restricting women to do certain things but I didn't accept that mindset. At the end of the day, whatever happens, "acha ya bura", you are a woman, you can't stop being a woman. Whatever happens, isn't a woman's fault. It doesn't mean that your life has ended. We live in a society that is built against women.
People usually see how the crime has happened but don't appreciate how hard it is to be in a dangerous situation and trying again to move on in life. I want to tell the women out there that if anything bad happens to you, you don't have to take it hard on yourself and consider that your life has ended.
I had a video leak controversy at the age of 20 and when it happened, 100% of people expected that I would be lost somewhere. I will not be in the public eye because that is what people expect from Indian women. So to come out of that, and then being someone who is vocal on issues and is a successful social media influencer has been very hard.
To all the women, it will be difficult for you to move forward but you have to. Since now I have done this thing in my life, I am setting an example for people but when this happened to me there was no example for me to look at. Today, if something like what I have faced, happens with a young girl, she will think if Moose Jattana can get out of it then why I can't. So, I want people to get out of things, which will be difficult but in the end, it is the only way to help yourself.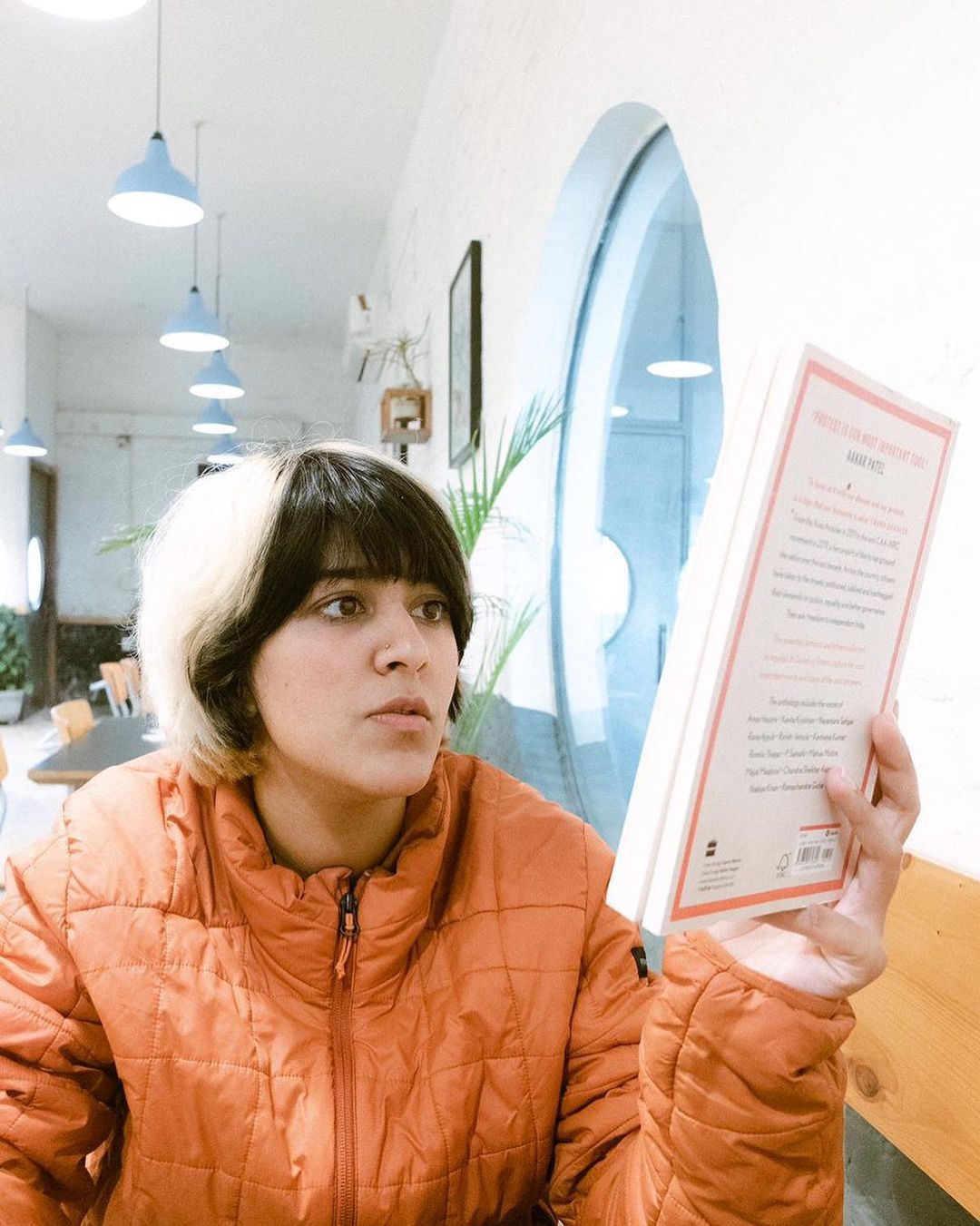 What kind of support has your family brought throughout the challenges you faced?
I don't have a cordial relationship with my father. I only have my mother and sister and I have grown up beside these two only. My father was never an issue because we don't have that kind of conversation with each other.
I have taken a lot of stupid decisions in my life, which my mom knew about. After my video leaked, my mom cried for about 2-3 days. I said sorry to her for hurting her. I also told her that I can't be sorry for what I did because what I did was something that I did for myself. I told my mother that you already know what I am, who I am, and what I'm doing. I did what I did and it was not a mistake.
In India, people demean the victims. So, this time when people said I am playing a victim card, I said yes because I am the victim. I was the victim and went to court for my issue. My 15-year old sister was so cool about it. My sister joked about it. My chachu also called me from America, who is an important part of my life. He was also wondering why people are making it a big issue. Even today, my family is standing with me. They have been so supportive to me and we are closer than ever now.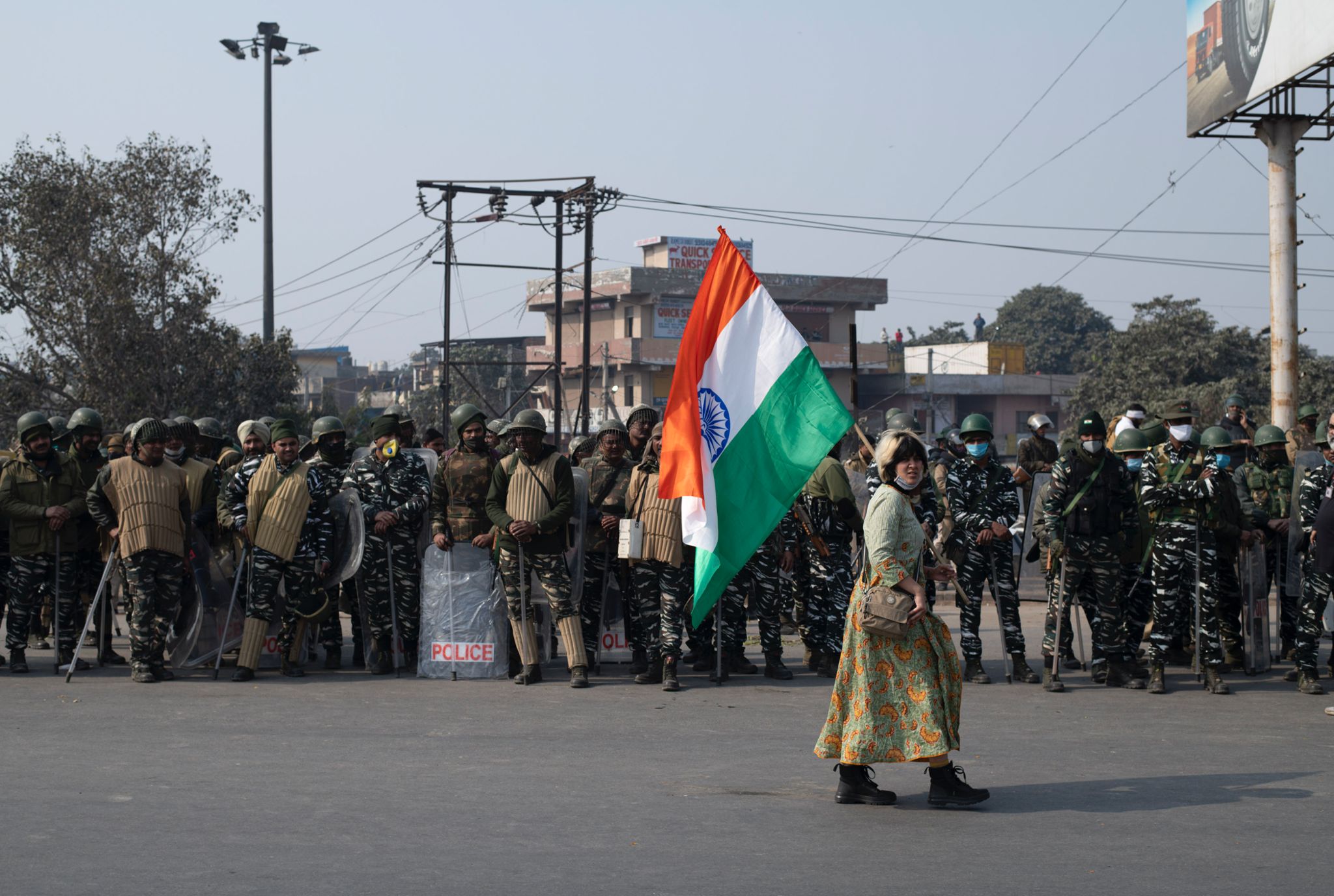 How did Bigg Boss OTT happen to you?
I got a call from the Bigg Boss OTT team a month before shooting. They told me they see me as a voice and wanted to have me on the show. It was as simple as it could be.
They said that I speak about important issues in a very friendly manner and I agree with that because that's how I am. I try to talk about issues that need to be spoken about in a pretty nice manner. If I have to be rude, then there were so many instances that have happened to me and I can be rude on many of such issues but I don't do it because this won't lead anywhere.
They just introduced me as a rebel child on the show and I was ok with it.
Also, I was the youngest contestant, so I thought it would help me to represent the way I live. A lot of people on the Internet and social media think that I am stone-hearted or I am straightforward.
They don't know who I am. So, I thought it would be a good way to let people know that you can be cute, loving, careless while being smart about social issues. Honestly, I am fine looking ugly on TV as long as I am being smart or I am being valued by people around me. So, that's why I thought doing it would be a good idea.
Tell us about your thought process when you got Big Boss OTT in your kitty as it was also your first-ever TV experience.
It was my first-ever experience of this kind. I didn't have a stylist or a PR. I didn't know what any of these meant. I didn't know any of the people and they didn't know me either. I was the one person who nobody knew, neither the contestants nor the viewers. So I was scared a bit. I was not a celebrity so I was worried about how I'm going to tackle the competition.
I even thought it was so not a very wise decision to go to the show but I think it went really well. I stayed till the end and people have a good impression of me now. I didn't disappoint people and hence, I think I was pretty successful in the show. I am successful in a way that people usually message me now regarding the issues that they are facing on social media and it's the level of communication that I have formed that lets people find trust in me.
How did you start preparing yourself for Bigg Boss?
I don't like to prepare before things. Even when I travel, I travel with only a small suitcase. If I don't know what's going to happen, then I hate this preparation thing. I am more of the type, let's see how things will work. I don't mind being in hard conditions. I'm OK if I don't have nice clothes to wear, there are so many people in the world who don't have proper clothes to wear, people live like that and it's ok.
I was a bit concerned about my mental health because I stay on medication, but frankly, I think my mental health was better in the house than it is outside of the house mainly because the conditions were stable. I know a lot of people don't like Bigg Boss. We all think it's a stupid show but we all have to agree that it's a challenge that you will never find anywhere else in life. And I am the kind of person who loves experiences and challenges. So, I'm glad that I did the show.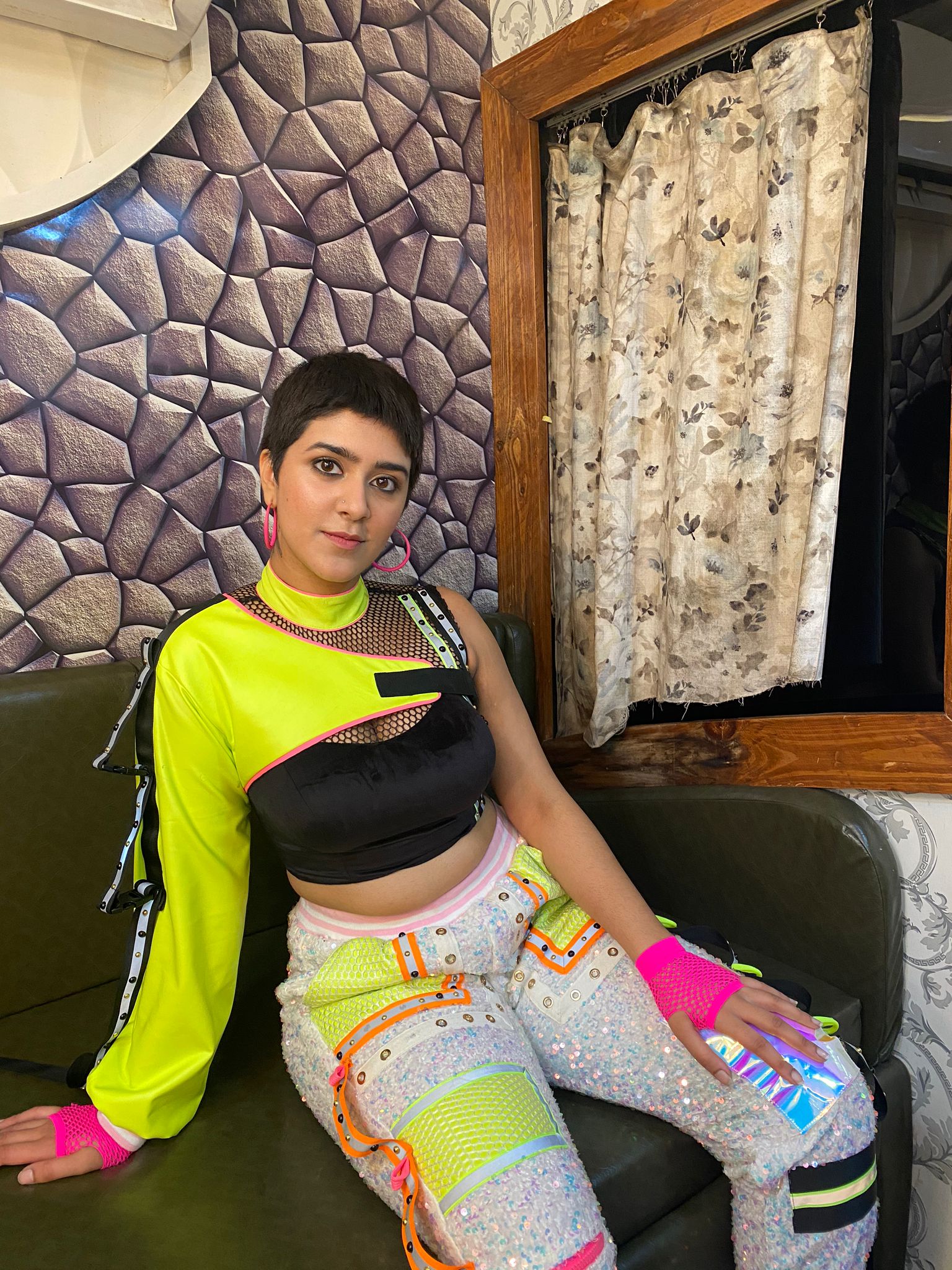 Do you think going to Bigg Boss TV would have been a better option for you than Bigg Boss OTT?
No, I don't think so! Big Boss TV takes such a long time and it's too intense. I'm glad that I did the OTT one. I can't do something just for fame. I don't think that fame is more important than connections and genuine people in your life. So, I'm happy where I am and I'm happy with my growth.
There's this mindset in people that Bigg Boss TV is bigger than the OTT one, but that's not true. Every show has its value. I never really thought that I will be a part of a show like Bigg Boss, so, I have to be grateful for where I've reached. I have seen my journey, where I come from and today making it here, I'm happy with my growth.
I think everybody has a role, those who are on TV were not on OTT and those who are on OTT, are not on TV. Even today, if they ask me to be a part of the TV version which might be a possibility, it will be possible and good because I did the OTT version.
Describe your journey on Bigg Boss
I think I was very lucky as I had two really good friends. I made it till the end. One thing that I took from the show is that even if you are a non-judgmental person, there can be times when you would be involuntarily judging people. The important thing in such circumstances is to keep reminding yourself to not make any quick judgments.
There were times on the show when my friends used to say things about me behind my back. Now, I feel it was OK because they met me for the first time. So, I did give them the benefit of doubt. My journey was very good- it was loving, it was caring, it was fun and my fights were never that dirty. It was a very clean season for me.
Tell us about the special moments from Bigg boss OTT
The special moments were with Nishant and Prateek. Any moment between the three of us was special. There were days when we were laughing every moment. It was special because I think everything just made sense for me when the three of us laughed, joked and stayed together.
I couldn't meet both of them after the show because we were quarantined and then both of them left for the Bigg Boss 15. Once they get outside of the house, I'll meet them then.
What does the future look like for you?
I have a goal to have my own talk show where we can have social commentaries with a sense of satire and humour. We can have guests to speak on issues but it's going to be focused on India, its history, culture, and simple things like public transport, student loans, etc.
I think many people still don't know much about these things. They really need to be aware and I think Indians should know what is happening in their country every day. So, I think my talk show will be more about these things. We will see when that happens, but that's the goal.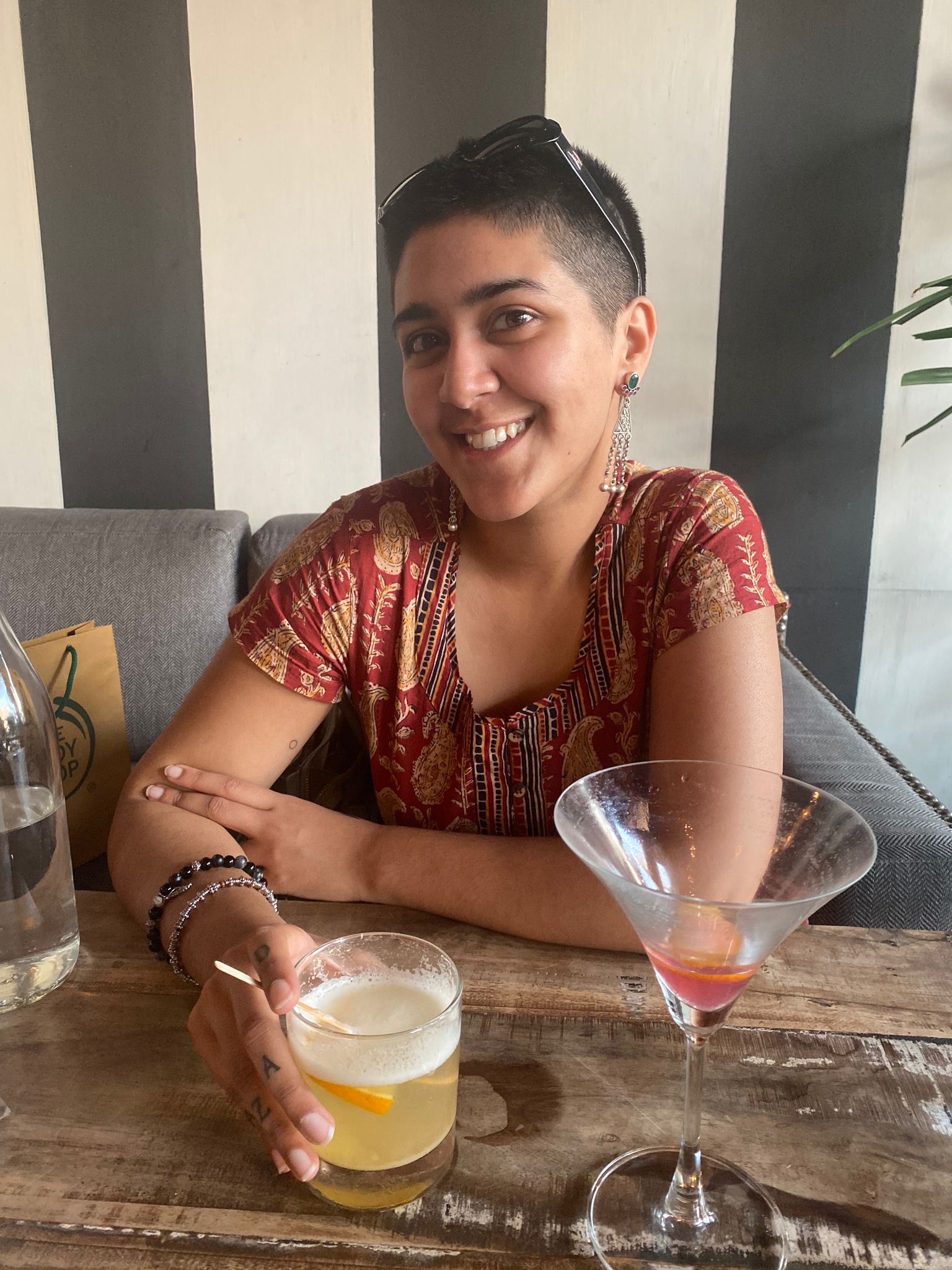 Tell us how you got started on social media platforms!
I wasn't that active on social media and used to post humorous things sometimes. My sister thought that I can be a good Youtuber and I remember telling her that it's not my thing.
I posted one video on TikTok and it went viral. Sometimes I used to post opinions and they used to go viral too. So, I never tried to go viral intentionally, it just happened. I started working when I was 15 years old. I always knew how to make money. But, for me, respect means a lot, value means a lot and that's why I'm not after huge followings.
I'm doing it because I want to be a film director. This way, people will know me and will be able to relate to my ideologies. Moreover, I'm happy to help people and I know my posts bring happiness to people, so why should I stop!
What are your thoughts on feminism?
I think feminism is much more than what we do on social media- sharing photos or sharing stories. There are two types of feminism: one is personal and the other is public. Personal is what happens in your life and public is all about the social and political issues and what is happening in the society.
In India, the situation is not very progressive regarding feminism because people are not taking a stand for feminism. People keep advising women to file a report that if something bad has happened to us, but it's important to understand why victims don't report, why they don't go to the trials and why they would rather take the money and keep quiet.
What I feel is that you have to look at these issues from a very informed lens. People don't have that kind of information and that's why feminism is exhausting. It's actually hard to be an aware woman in India.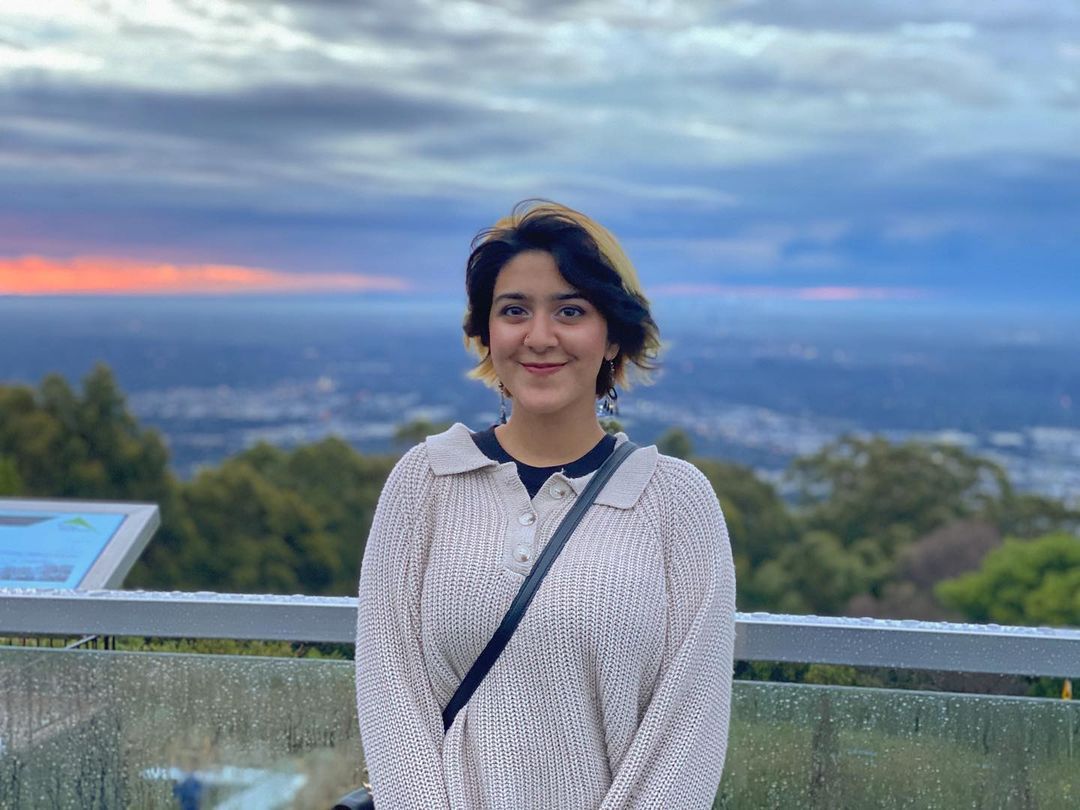 Gender equality is something that you preach a lot. What is your outlook towards gender equality?
I strongly believe that different rules are being set in our society for men and women, and the most disappointing thing is the fact that many people fail to even realize that.
We give an unquestionable advantage to men, which leads to women losing their individuality more often than not. To truly progress as a nation, it's required that we give importance to everyone's individuality.
A lot of times people tell me that I get very angry over these issues, it's only because I want my kids to live with equality and freedom in their lives. What would be your advice to every young kid?
My only message is that it's OK to be disliked. People usually, especially youngsters, feel afraid to argue. They fear to speak their opinion because they feel that people will not like them. We tend to overburden ourselves with the idea of pleasing unknown people. We want people to talk good about us, but if raising an issue makes you bad then it's OK to be bad.
If people don't like you without knowing you, it's fine. Why give so much importance to people's opinions? I think it's important that people see themselves as more important than people's opinions.
---
"Tough times never last, but tough people do." Road to Fame, a Publication by Tealfeed, gives a sneak-peek into the inspiring journeys and struggles of celebrities who made it big with their passion and determination.
--- ---
Related Articles