How this IIT-B alumnus is using Doodling to tap upon the potential of imagination and creativity through Doodle Kit Project
Doodle Kit Project, an initiation by Mr. Rohit Soni in December 2017, is a designing company focusing on unleashing the power of creativity through doodling.
Do you ever just sit, and doodle something absent-minded? Do you notice that without even trying it turns into something beautiful? The back pages of your notebook during your boring lectures are filled up with doodling. It is considered as one of the most relaxing processes. It soothes the stress and tension of your mind. Read about this startup, which gives you exactly what you need for doodling.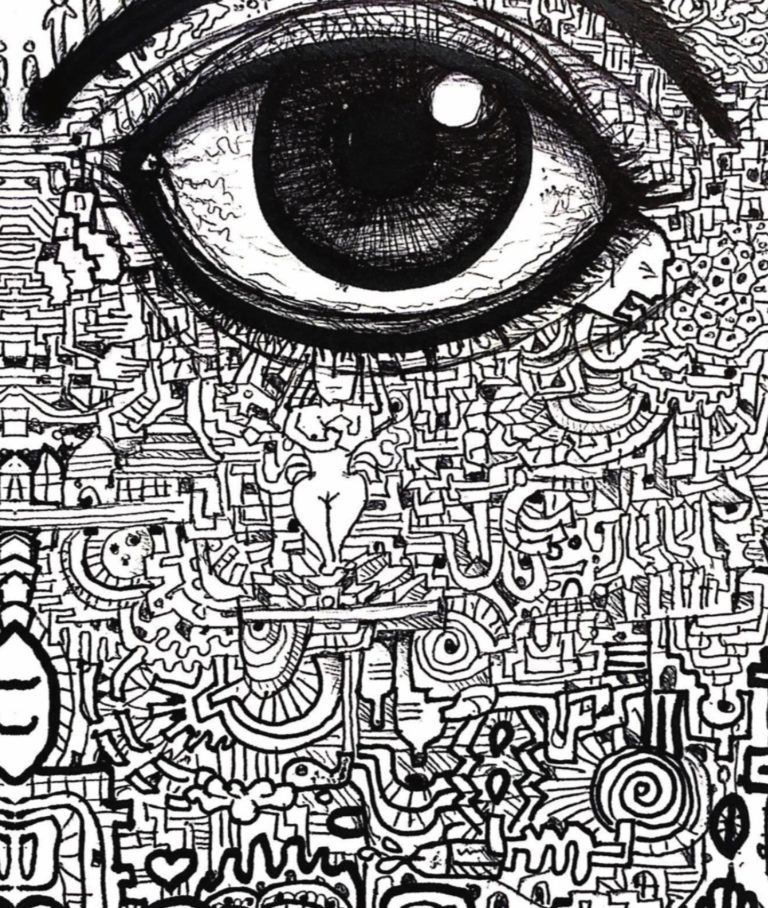 Doodle Kit Project, an initiation by Mr. Rohit Soni in December 2017, is a designing company focusing on unleashing the power of creativity through doodling. It provides you with just the right product and catalog for doodling. It focuses on unleashing one's creativity and generating awareness about the true power of imagination. This startup aims at spreading the word across the nations: "You don't need to be an artist to be creative." Along with providing various DIY products for doodling, this startup provides workshops to enlighten the individuals with the spiritual art of doodling. Doodle Kit Project:-
Brings about a vast range of products to unleash your creativity and imagination.
Has completed successful projects in doodling including covering the live session of Rahul Gandhi's Student Dialogue in Pune.
Worked with organizations like FICCI and the government of Dubai, in regard to covering the meeting conducted on various issues in the form of doodle.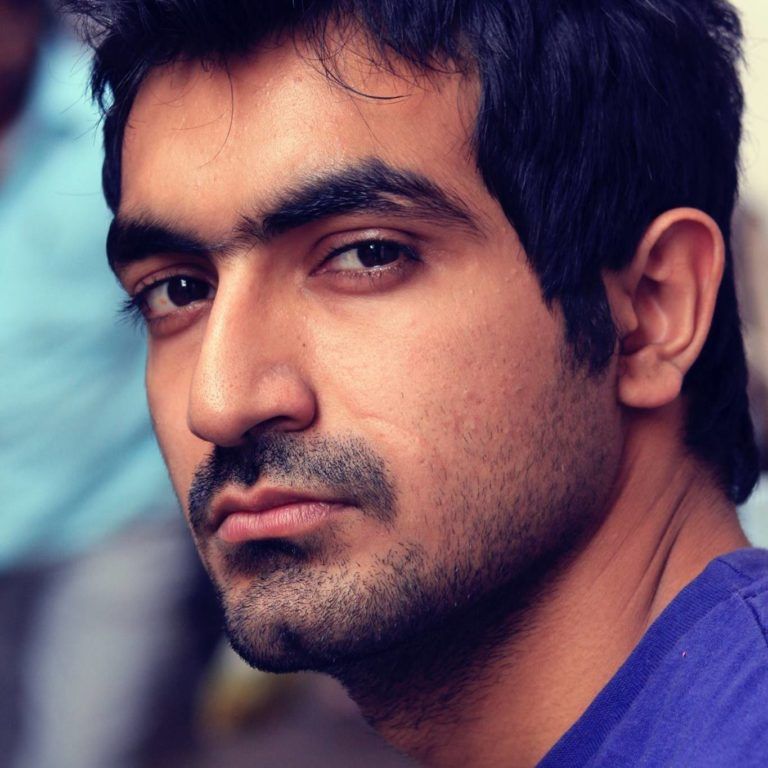 FROM A UX DESIGNER AT MICROSOFT TO UNLEASHING IMAGINATION BEYOND LIMITS – FOUNDER'S JOURNEY
The founder Rohit Soni has been a creative person since his college days. He started his career as a UX Designer in Microsoft, right after completing his college. He spent 4 years of his life learning and advancing while helping his clients in the field of UX.
While at his job at Microsoft, Rohit did his first project. At a book launch of the CEO of Microsoft, Mr. Satya Nadella, Rohit was live doodling standing beside him throughout the event. This potential of Rohit was recognized, and the VP of the company later sent mail to all his employees. He appreciated the creativity that Rohit had shown and wanted his employees to understand the importance of it.
That little act of creativity made him realize the vast potential of imagination untapped by him. Even after working at a secure job for years, he had his eyes on the bigger picture. He wanted to explore ideas beyond the limits and explore his imagination. He wanted to help people with the creativity and ideas of his own.And that book launch event turned out as a wake-up call for him. So, he started working on the idea for a year and came up with Doodle Kit Project.
AS YOGA IS FOR THE BODY, DOODLING IS FOR THE MIND: THE IDEA BEHIND THE DOODLE KIT PROJECT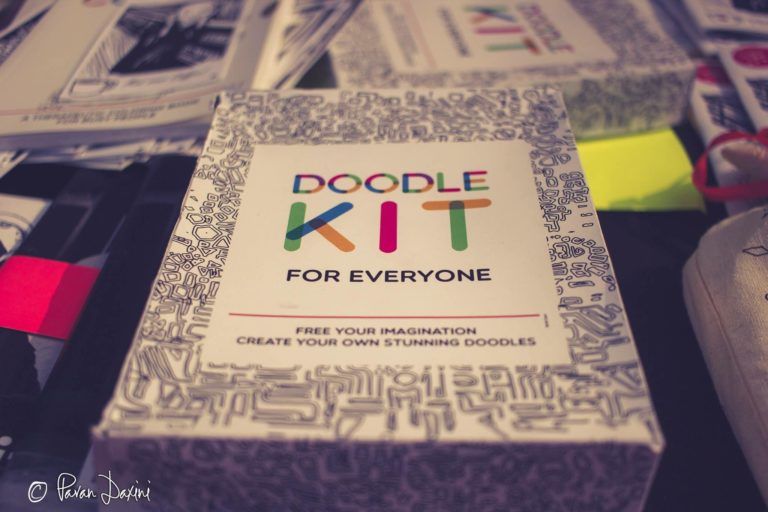 Doodle is an art which we have all come across during our free time or during a boring lecture. Rohit particularly enjoyed doodling, during his school classes, college lectures, seminars, or whenever he had an opportunity. He used it as a means to express his ideas and thoughts on various occasions.
He realized that doodling not only relaxed his state of mind but also helped him express his ideas in a more creative way. So, he started conducting workshops during his job at Microsoft, but he realized his time limits. Thus, He came up with a product 'Doodle Kit', which was an easy DIY kit for people of all ages.
Later, after years of dedication, the ideas converted to the reality for Rohit. With the aim to impact the lives of people, and thriving to change the minds, a simple project took a form of a company. Taanvi held the Operations department, Rahul, a friend of Rohit, took care of the Innovations. It was self-funded by the founder and has been profitable from its initial days.
THE WORKSHOPS CONDUCTED BY DOODLE PROJECT KIT: COLLABORATIONS OF DOODLE KIT PROJECT
Doodle Kit Project not only provides the tools but conducts various workshops to inspire people to be more creative. It has worked in collaboration with various other brands like Ted Talks. This startup provides the seminars for the employees at these brands, about spreading the awareness of creativity and its importance.
THE MAJOR PROJECTS OF DOODLE PROJECT KIT
Doodle Kit Project has also worked with The Government of India(FICCI), Government of Dubai and Government of China, to help them understand how doodling can help them visualize better strategies. This step was taken by the respective countries to provide the limelight to the government work which remains unnoticed by the public. They covered the whole program in the form of a single doodle, which was later circulated among all.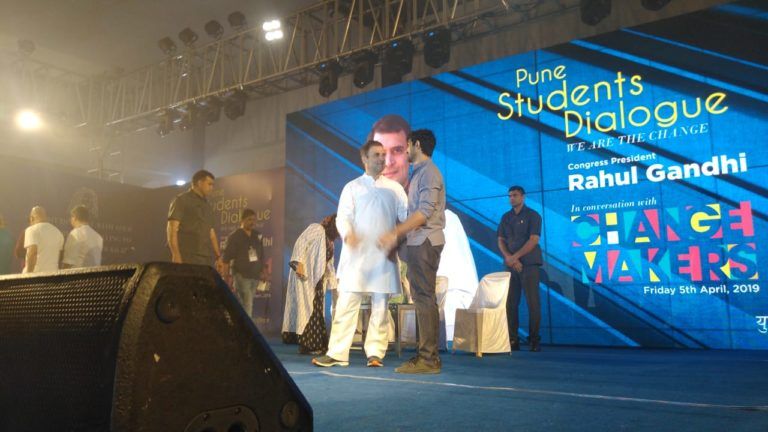 Doodle Kit Project has worked on major projects, one of such projects was handling the live Session of Mr. Rahul Gandhi for the student dialogue conducted in Pune.' The whole program conducted by INC and was recorded in the form of live doodling alongside the event.
Talking about what lies ahead for this company, the founder says "We just want to reach out to as many people as possible. We want to make Creativity a regular practice as Yoga is for Body, Doodling is for mind."
DOODLING IS NOT ABOUT HOW WELL YOU CAN DRAW, BUT HOW WELL YOU CAN THINK: THE EXPERT OPINION
The idea for Doodle Kit Project is that all of us are creative whether we are an artist or not. "Everyone has creativity inside them, They just need the right tools and a gentle nudge to express themselves. We are working with the goal to provide you exactly what you need for it. You don't need to be an Artist to be Creative. It is unique like your handwriting, you can't copy others, you just have your own style." says Mr Rohit.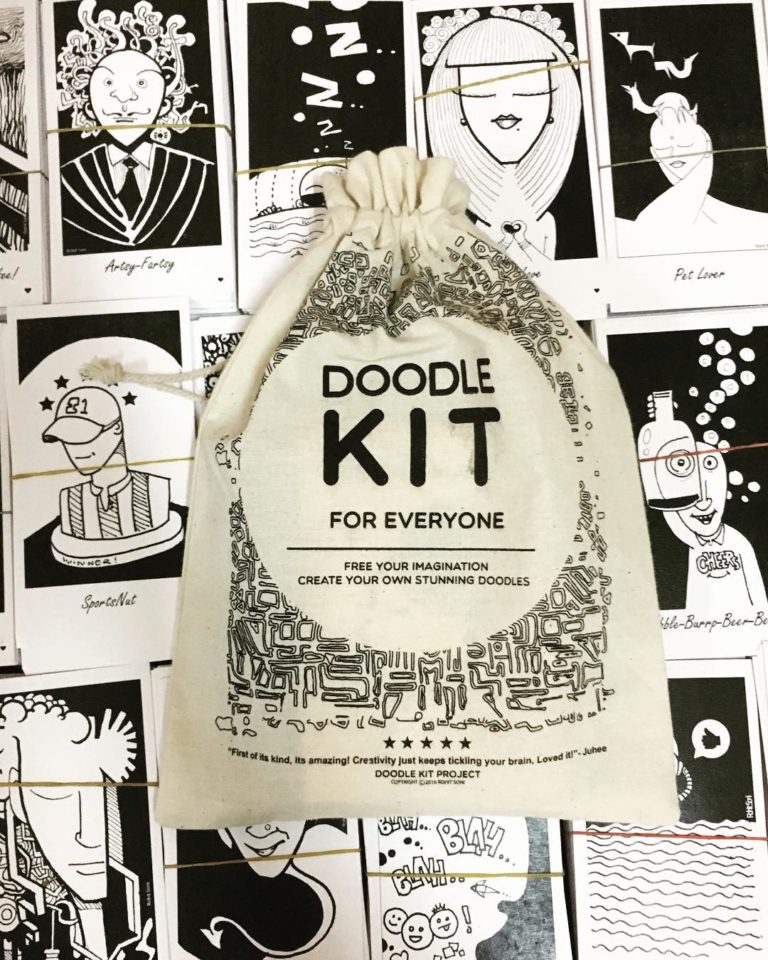 WHAT KEEPS YOU GOING IS THE THOUGHT OF WHY YOU STARTED
"You start something new with all the motivation but sometimes you might lose your will. When that happens, you need to believe that there is light at the end of the tunnel. Imagine the view from the top of the mountain, once you start to climb it," says the founder.
ONCE YOU START TO THINK BEYOND JUST YOURSELF, THAT'S WHEN YOU CHANGE LIVES. YOU START THE JOURNEY BECAUSE YOU UNDERSTAND WHAT IMPACT IT MIGHT CREATE. THE PASSION WITHIN YOU KEEPS YOU GOING THROUGHOUT. THE THOUGHT OF WHY YOU STARTED THIS IN THE FIRST PLACE, KEEPS YOU MOVING.
---
Ideas are easy, Implementation is Hard, learn from the ones who knows how to start. A Publication by Tealfeed.
--- ---
Related Articles