This IIT Kanpur alumnus is using IOT for water resource management & fighting the water crisis in India
Kritsnam Technologies, a Kanpur based startup, aims to develop data-driven water resources management techniques.
Water problems are not new, it's been part of the major crisis of India since centuries of our existence. According to an IndiaToday report, 21 Indian cities will run out of groundwater by 2020, affecting more than 100 million people. Someone had to stand up to save our nation. And Kritsnam Technologies did exactly that.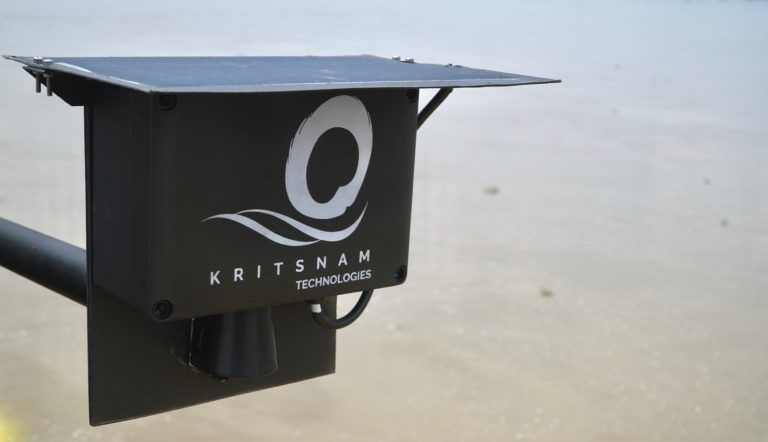 Kritsnam Technologies, a Kanpur based startup, aims to develop data-driven water resources management techniques. It monitors water quantity and quality and manages its supply, allocation and scheduling to provide a solution to the water problems in India. It was started by Mr. K Sri Harsha on 3rd November 2015. The technology development in the startup is being headed by Shivam Sharma and Prudhvi Sagar. This startup aims to protect natural resources and reducing pollution across the globe using cost-effective technology. Kritsnam:-
Produces instruments to monitor water level through satellite and ground sensors.
Is highly supported by IIT Kanpur, Department of Science and Technology(DST), Department of Scientific and Industrial Research (DSIR), Federation of Indian Chamber of Commerce and Industry(FICCI). It is also supported by the Ministry of Human Development (MHRD), VILLGRO's INVENT PROGRAM implemented by SIDBI Innovation and Incubation Centre (SIIC), Department of Industrial Policy and Promotion (DIPP).
Is in collaboration with various other companies like 'Soil Sense', 'MaxBotix', 'Earth Analytics'.
Has raised grants of around 1 crore from both government and corporate agencies. Has raised around 10 crores as an industry partner to IIT Kanpur for R&D on cutting edge technologies.
MISMANAGEMENT OF WATER AND THE LACK OF AWARENESS: THE FOUNDER'S DESK
Mr. K Sri Harsha, who did his BTech in civil engineering Mtech in water resource engineering from IIT Kanpur, studied surface and subsurface water interaction of Ganga river in his thesis. He spent hours alongside the river and spent years traveling, to understand the current status of water management in India. He moved to various places of the path of river Ganga, from Bengal to the Himalayas.
Mr. Harsha was closely involved with the scientific team working on Ganga basin model development for policy level planning and implementation. The basin models were developed by eminent scientists and professors but they all solely relied on the data collected by government organizations on water quantity and quality.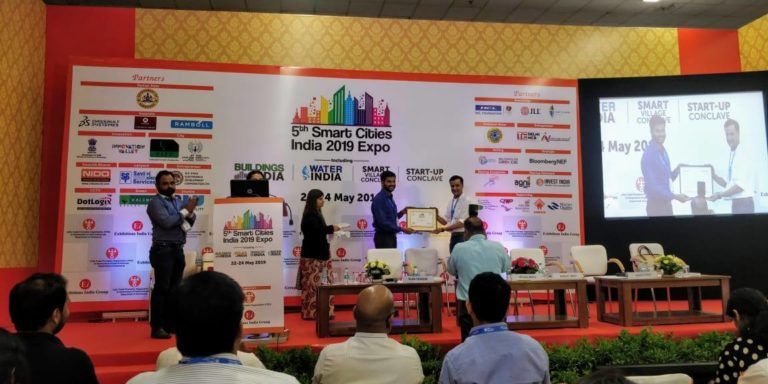 But Mr. Harsha realized how outdated and non-scientific methods were used to collect the data, which resulted in the mismanagement of the plan. He noticed that the data collection is unreliable and thus, he took it on his own, to collect the data, based on the actual facts and river condition.
After researching for a while, he realized that water management in India is still guesswork. After researching for a while, he realized that this condition was prominent at all the irrigation canals, urban water distribution, and other sites. The availability of fresh water is becoming an issue for India, as the rural population depends largely on underground water. The only 30-35% of water reaches for uses and productivity is as low as 10-15%.
7 years ago, he had a life-transforming, spiritual experience along the Ganga river. Inspired by the experience, he fell in love with mother Ganga and promised to protect her for life and be an instrument of her service. During his postgraduate thesis focussed on Ganga river, he realized that the Ganga basin is being overly exploited. Several GoI initiatives to rejuvenate the river basin have failed due to lack of reliable data on water quantity and quality. He understood that we need to first monitor the basin to effectively manage it. So he founded Kritsnam to measure, manage and protect water resources.
Realizing that all the trouble is webbed around water and its management, Mr. Harsha decided to use the technology to remove the crisis. And that's how the journey of this startup began. He, along with his friends from IIT K, decided to start the company, which might provide the solution using data-driven technology.
THE KRITSNAM TEAM: INITIATING THE CHANGE FOR THE NATION
Mr. K Sai Harsha was the initial founder of this startup. Along him was Mr. Sagar Setu who was also pursuing his Ph.D. from IIT Kanpur. Later more people joined together, including the core members Mr. Shivam Sharma and Mr. Prudhvi Sagar.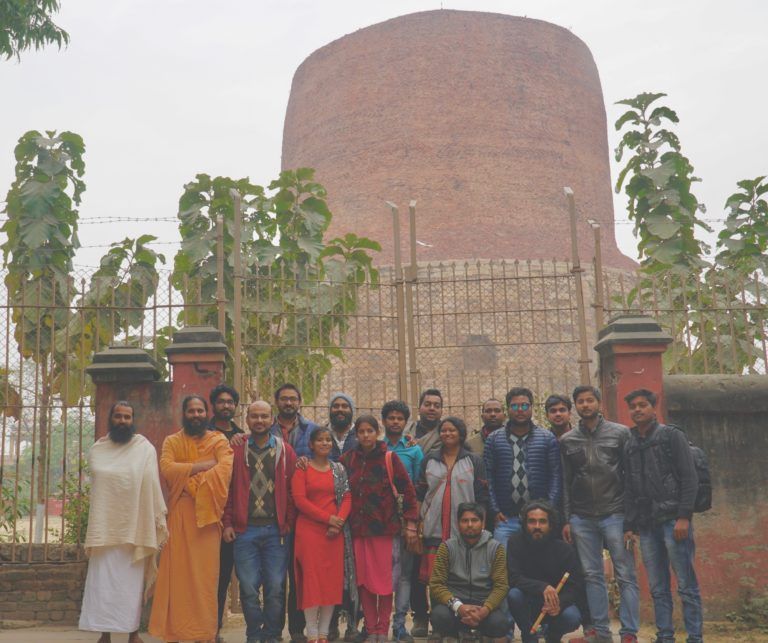 Together, they aimed to solve the problem of water mismanagement.
REDUCING THE IMPORT FROM EUROPE: THE COST-EFFECTIVE INSTRUMENTS OF KRITSNAM
They have developed instruments that can monitor the water at various sources. These data can later be used in the analysis by the industries for the distribution of water in houses, canals, irrigation, etc. The instruments can measure the water level, flow, quality, soil moisture, weather and water flowing through the pipes, rivers, and canals.
The surface water flows from rivers to reservoirs then to canals, overhead tanks, and pipes. For effective water management, real-time monitoring of these locations is required. To achieve this goal, they develop, sell and manage cost-effective instruments like continuous water level instrument, continuous pipe flow meters, handheld and continuous water quality instruments (Ph, EC, DO, Turbidity, etc), continuous weather and soil moisture instruments.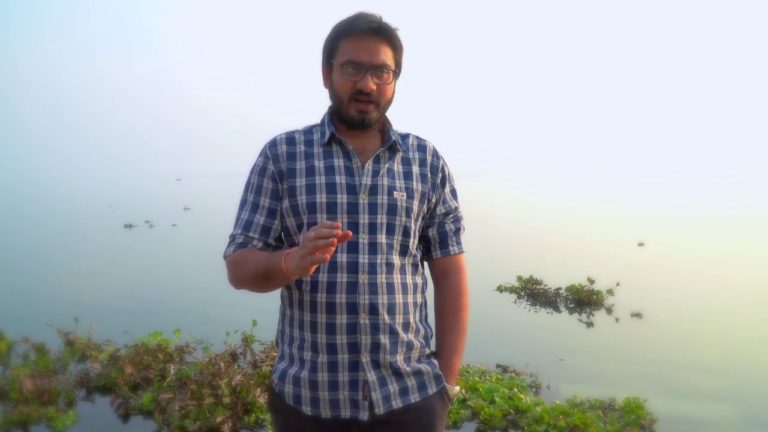 Data collected from the network of these instruments will be utilized to generate advisories for various stakeholders like marginal farmers, river authorities, irrigation departments, agricultural departments, municipal corporations, NGOs, industries and research institutes. The advisories will be tailored to meet the requirements of stakeholders and will always be biased towards water use optimization. This will enable our country to reduce its water footprint and increasing water use efficiency (WUE).
Earlier, these instruments were purchased from European countries, which was quite expensive, starting from two-three lakh per machine. Moreover, these designs were not per the level of Indian rivers and highly dependent on solar panels, which restricted their use.
The instruments being produced by the startup are for water level monitoring, ultrasonic radar, soil moisture, weather monitoring, quality for tanks, lakes, canals, etc.
THE INNOVATIVE INSTRUMENTS DESIGN OF KRITSNAM
A major issue in the current market of real-time instruments is the use of outdated technology. The conventional instruments are very expensive, bulky and require frequent maintenance. The service provided by the companies is either non-existent or delayed incurring in a huge data loss.
Kritsnam's instruments are tailor-made to address our country's needs. In order to implement and sustain the holistic solutions and services for water resource management, the company engages in multi-disciplinary collaboration with academia, governmental agencies, and industries for the first time.
To protect the instrument from being stolen away, it is been designed in the most innovative way ever known. Based on the religious belief of the Hindus, the instruments are shaped in the figure of 'Trishul'. This instrument measures the level of water in the rivers and is considered to be successful since its implementation 11 months ago. Another instrument used for soil moisturizing resembles a 'Scarecrow' as used in the fields.

A new project for monitoring disaster management is also being worked upon. This instrument called Garuda helps to measure the changing weather conditions that might lead to drought.
THE SUPPORT FROM GOVERNMENT INSTITUTIONS: FUNDING FOR KRITSNAM
The startup got its initial funds from IIT Kanpur, but later it raised various grants from the government as well as private institutions. The most prominent government institutions include DST, DSIR, FICCI, MHRD, SIIC, and DIPP.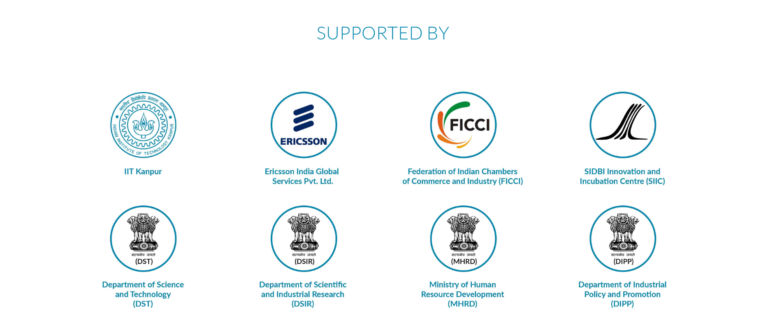 The most important investor for Kritsnam is 'Ericsson India Global Services Pvt Ltd.' and the international financial institution World Bank. With various sources, the company could raise a grant of 1 crore. Additionally, with collaboration with IIT Kanpur, it has already raised around 10 crores.
WHO ARE THE CUSTOMERS OF KRITSNAM?
With years of dedication to innovating new ideas, Kritsnam attracted a lot of attention from various groups. From Uttarkashi to Varanasi, the instruments were being purchased by the government from June 2017, to monitor the Ganga water.
Central Water Commission, Rural Water Supply of Andhra Pradesh, Jal Sansthan, IIT Kanpur, 'University of Washington', are some of the customers of Instruments produced by the firm. The most prominent among them were Google and the World Bank.
WHAT LIES AHEAD FOR KRITSNAM 5 YEARS DOWN THE LANE?
The founders and core members understand that water management is a serious global issue.
"India is a very diverse country. If we can solve the problems that our nation faces, we can certainly provide similar solutions on an international level." Mr. K Sai Harsha told us.
The company also plans to help and educate the farmers. They plan to do this by bringing them together to form a large uber. This way farmers could earn more profit by bulk selling in a group.
FOUNDER'S MESSAGE FOR BUDDING ENTREPRENEURS
THERE IS SO MUCH YOU CAN DO, AND THE BEST THING IS THERE IS LOTS OF SATISFACTION IN IT. YOU ENJOY EACH DAY OF YOUR WORK, EACH DAY WAKING UP TO SOMETHING NEW. THERE COMES A NEW PURPOSE TO LIFE, MUCH MORE MEANINGFUL. IT'S A BEAUTIFUL JOURNEY, DON'T MISS IT IF YOU HAVE THE POTENTIAL. TAKE IT ONE STEP AT A TIME, YOU WILL NOT REGRET IT.
---
Ideas are easy, Implementation is Hard, learn from the ones who knows how to start. A Publication by Tealfeed.
--- ---
Related Articles