Impact of coronavirus on startups-in conversation with TheStartupLab's founder
Shruti Aggarwal, the founder of TheStartupLab, talks about startups and how coronavirus has affected
The COVID-19 outbreak has severely impacted Indian startup space with nine out of 10 startups facing a decline in revenues, according to a month-long survey conducted by IT trade body Nasscom.
The survey also showed that 30 to 40 percent of the total participant startups in India have halted their operations temporarily or permanently — and along with 70 percent of them have reserves for less than three months.
In this interview, Shruti Aggarwal, founder of The Startup Lab, talks about the effect of this pandemic on startups, what should be done during these times, and also has a message for the freshers!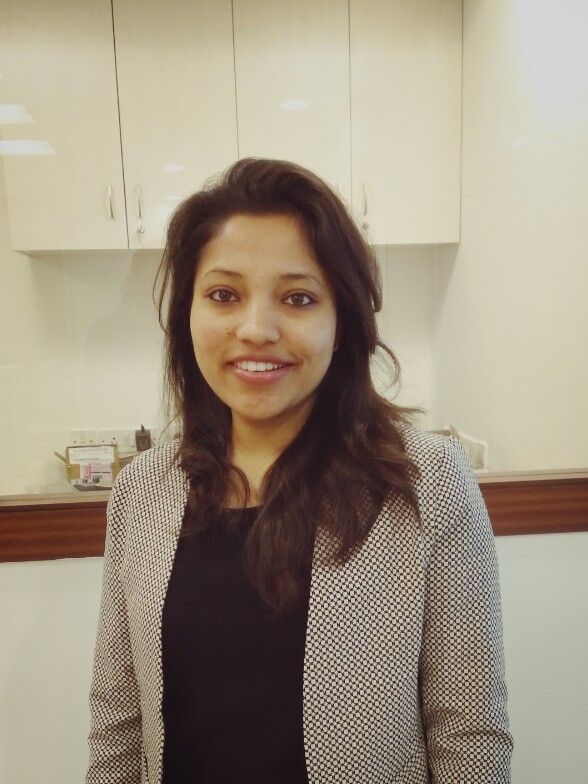 Continue reading to find out more
Q. Take us through your journey so far and the formation of TheStartupLab?
My journey has been very fascinating. I have been a part of the Indian Startup Ecosystem for the past 4 years. And, being an active part of it, I thought of creating my own company, The Startup Lab.
After talking to 500+ potential entrepreneurs during several meetings, seminars I tried to understand their challenges and that's how I gave way to TheStartuplab
I started The StartupLab to make the startup journey easy for entrepreneurs that aim to change society for better with their creations.
The StartupLab is a one-stop solution for startups and provides startups with funding assistance, legal registration help, compliance filing, tech development, business development etc.
The journey of working with startups has been so delightful that we have served more than 100+ startups so far.
Q. Talking about COVID-19, how much has this pandemic already affected the IT sector in our country?
As the whole economy is interconnected, any change in the economy of a country has worldwide effects.
And that is why the effects of COVID-19 are having a significant impact on the technology sector also.
Due to the pandemic, the supply of raw materials has been impacted causing disruption in the electronics value chain.
Revenue in the first two quarters of this financial year will be largely impacted by a delay in pipeline conversion and pricing impact on core business. As per a study I read, there will be a downfall in revenues by 2-7% in IT Sector.
Q. How much has the functioning of The Startup Lab been affected by the corona pandemic so far?
The functioning has been affected to some extent in terms of cash flow, a major reason being non-operativeness of gov departments. Nevertheless, we are prepared for the future.
Looking at the other side of the table, we utilised this time effectively by engaging into partnerships, talking on one by one with our clients, investors and much more.
Overall its been an interesting journey which prepared us for the uncertainties and gave ample time to work on neglected part of Company.
We have onboarded 15+ investors during COVID-19, got associated with many mentors, e-cells and much more.
Q. Being yourself an investor, what points do you think are very important for a start-up in the IT sector while going into the funding rounds?
There is no dearth of investments flowing in for emerging tech sector like analytics, data science and AI, among others.
Depending on whether it is venture capital, angel investor or other types of funds, they might have different criteria to evaluate the business, but the underlying factors mostly remain the same. There are some investors who consider execution over great ideas, while there are others who totally go by the personality and passion of founders.
Being an investor, I would really suggest IT Startups to work on below points:
i) Double-check if you are tapping the right market
ii) Invest well in R & D
iii) USP should be clearly defined
iv) Make sure team have domain experts
v) Proper utilisation of money and value out of product
Investors are much inclined towards investing in tech startups. So make the best of it.
Q. What major difficulties do you think the start-ups face in the initial stages?
When it comes to tech startups, getting talented resources who can build the tech part is a big challenge. Rest everything is common.
And, startups usually have unrealistic expectations at the beginning that lead them to make mistakes.
So, it's better for startups to get on board someone who has knowledge in their particular domain and who can guide them in tough times.
Q. There are a number of early-stage startups that received funds in the past year and are planning to raise funds further this year. How should they tackle this situation from an investor's perspective?
It's quite evident that no investor is willing to invest in these uncertain times. So, it's better to maximize the use of available cash by financial restructuring.
Like, companies can find ways to reduce working capital, high-level executives can take a salary cut, etc.
But, if funding is the only alternative left, companies can approach existing investors. Subsequently, move on to investors you have approached earlier in your journey. Approach investors who are familiar to your company and be specific in your reasons for why you require funding.
Also, just one suggestion, work on revenue generation as an alternative to receiving funding, strengthen your systems.
Q. One of the key elements of survival is access to capital. As a startup or small business, you should realize your investors are also asking themselves how this pandemic will affect their business model. The cold hard truth is that, in a crash, VCs are running their own "What do I save in the lifeboat?" What could possibly be the solution to this?
To keep any business running, founders either should have much revenue model in place or have enough capital to keep the show running.
In my opinion, in this pandemic situation, it's either revenue generation or cost optimisation where startups should focus on, as investors are quite reluctant in investing money so soon.
Further, they should focus on improving their company's productivity.
Q. How are you being the founder of The Startup Lab dealing with the decrease in staff productivity (if any) in your firm?
Presently, there is no issue like 'decreased staff productivity' in my company.
And, if I feel like some employees are not doing their best, I talk to them and find out the reason for their unproductivity.
Usually, most employees just need to be reminded their- 'why you started this job'.
Also, a little bit of motivation always helps in increasing productivity.
Q. Many people have lost their jobs in the IT sector due to Corona pandemic and it is very likely to continue in the coming future. What would be your advice to the freshers seeking employment in this sector?
I would recommend them to not stop learning. I would also advise them to use this time well, as with time there will be ample opportunities to grow.
Also, freshers may, without thinking much about the pay scales, gain experience by working with any company or startup.
They can even take part-time assignments or do freelancing.
---
Ideas are easy, Implementation is Hard, learn from the ones who knows how to start. A Publication by Tealfeed.
--- ---
Related Articles