Impact of digital transformation on Sales & Marketing & Evolution of SMARKETING
With recent digital transformation, the buyer's journey has been radically changed throughout & results are pretty awesome.
From years, Sales & Marketing were working in every organization, but they were more isolated and treated as a separate department. You might have noticed this thing in your organization as well.
With recent digital transformation, the buyer's journey has been radically changed throughout & results are pretty awesome. A sudden development in the past few years and the exponential growth of disruptive innovation are fundamentally changing the way of business.
Companies & Brand Managers are working for digital transformation as they know the key to innovation, growth, and the discovery and creation of new business opportunities. Lead generation, customer acquisition, and customer retention along-with the customer experience have become make or break stakes in organizations. The content about products & services available online means customers are savvy and educated about them and they don't need to speak to the sales team until they've already made a decision to purchase.
HOW DOES THE RELATIONSHIP BETWEEN MARKETING AND SALES TEAM CHANGE UNDER THE IMPACT OF DIGITAL TRANSFORMATION?
As discussed earlier, the two departments would work in collaboration, marketing team generating leads via several campaigns which would then be provided to the sales team to convert them as paying customer.
Now, considering both the teams were working to deliver their best, the quality of leads generated by the marketing team would be rejected by the sales team, sometimes. They would feel that the leads weren't enough qualified for the follow-up.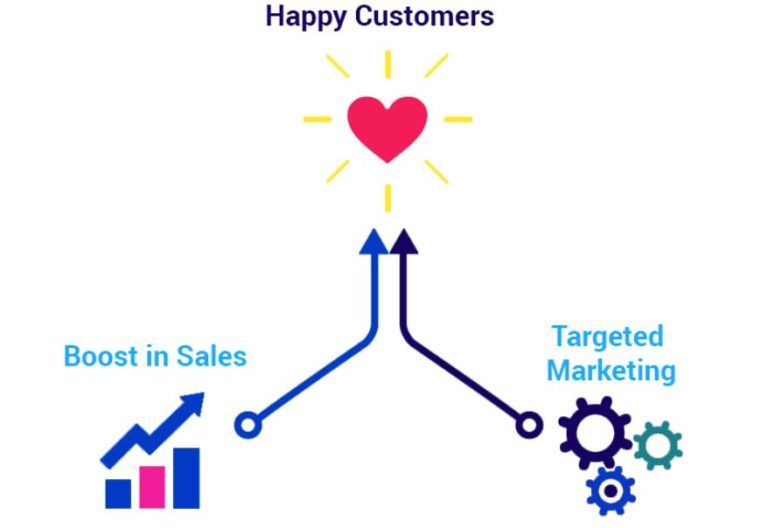 On the other hand, marketing team feels saddened when their efforts in lead generation would often get wasted as sales team would (quite rightly) prefer to consider a maximum of their time dealing with 'hotter' existing customers.
Often marketing team is isolated from the customers, they only push out marketing messages to them without knowing their feedback. Hopefully, things have changed a lot after the digital transformation & relationship between Marketing & Sales Team got heavily impacted. Few impacts are listed here:
Normally, marketing activities are based on a gut decision. Marketers never know how much lead they will generate & what will be the Return on Investment. But in the digital arena, they can see what really happens, not what they think people are going to do. And because they get that level of insight, the insights are so rich, that they can remove negative or less productive activities.
Marketers have an opportunity to achieve those which they have never thought of earlier because they're watching things happening in real-time. And it changes the way a marketer treats a customer and in terms of the brand perception, but it also enhances the consumer experiences and immediacy of experiences that can be delivered to customers. Moreover, it altered the way campaigns are changed in the process because marketers now understand the impact of context in a better way in those campaigns.
The way marketing is changed today – marketers don't have to guess anymore with available data & analytics at different stages of the funnel.
For the sales team, the change happening is that now they have better data and better information access. They can actually get to the team for collaborative sales technique for better conversion.
With overtime, the development in analytics helped in a lot of sales, providing enough information about consumer's behaviour as the conversion is happening in-front of the eyesight of the sales team in terms of insight. Digital transformation provides accessibility to everyone for the information, and ultimately affect decisions helping the sales team to be more productive.
Machine learning services are evolving, which means they study various patterns to predict the sales & help to boost the growth with available data.
Additionally, both of these teams should also need to understand the clear role of others. Sales team and marketing team must have to support each other all the way through the sales funnel.
"SMARKETING is the new buzz word in the corporate world these days. What is this MARKETING & from where it arrived? Why MARKETING & what is its framework? Let's take a deep dive into this terminology which has been extracted & reproduced from Sales & Marketing."
Over the past few years, the term 'SMARKETING' has been coined in the industry with a goal to boost the revenue of the business. In the early days of 'modern' business/company, the departments that drive Sales & Marketing functions have been separate empires. They have different structures, leaders, & budgets and both departments have been treated with a totally different approach.
However, with the staggering impact of continuous disruption, numerous organizations have been left fumbling, uncertain of how to get a footing in the market. Now, with the recent advancement in the methodology of doing business has been changed & the old rule book is replaced by the new book.
INTRODUCTION TO SMARKETING
SMARKETING (sales + marketing) is the terminology used for the organizational practice which aligns the goals of Sales and Marketing teams with the keen eye on boosting overall revenue. It is a key fragment of the Inbound Marketing process where usually the marketing team transfers qualified leads to the sales team, who then convert those leads into a valuable customer.
"For modern organizations working in the B2B market, it's no longer sales against marketing, but a single team: "SMARKETING."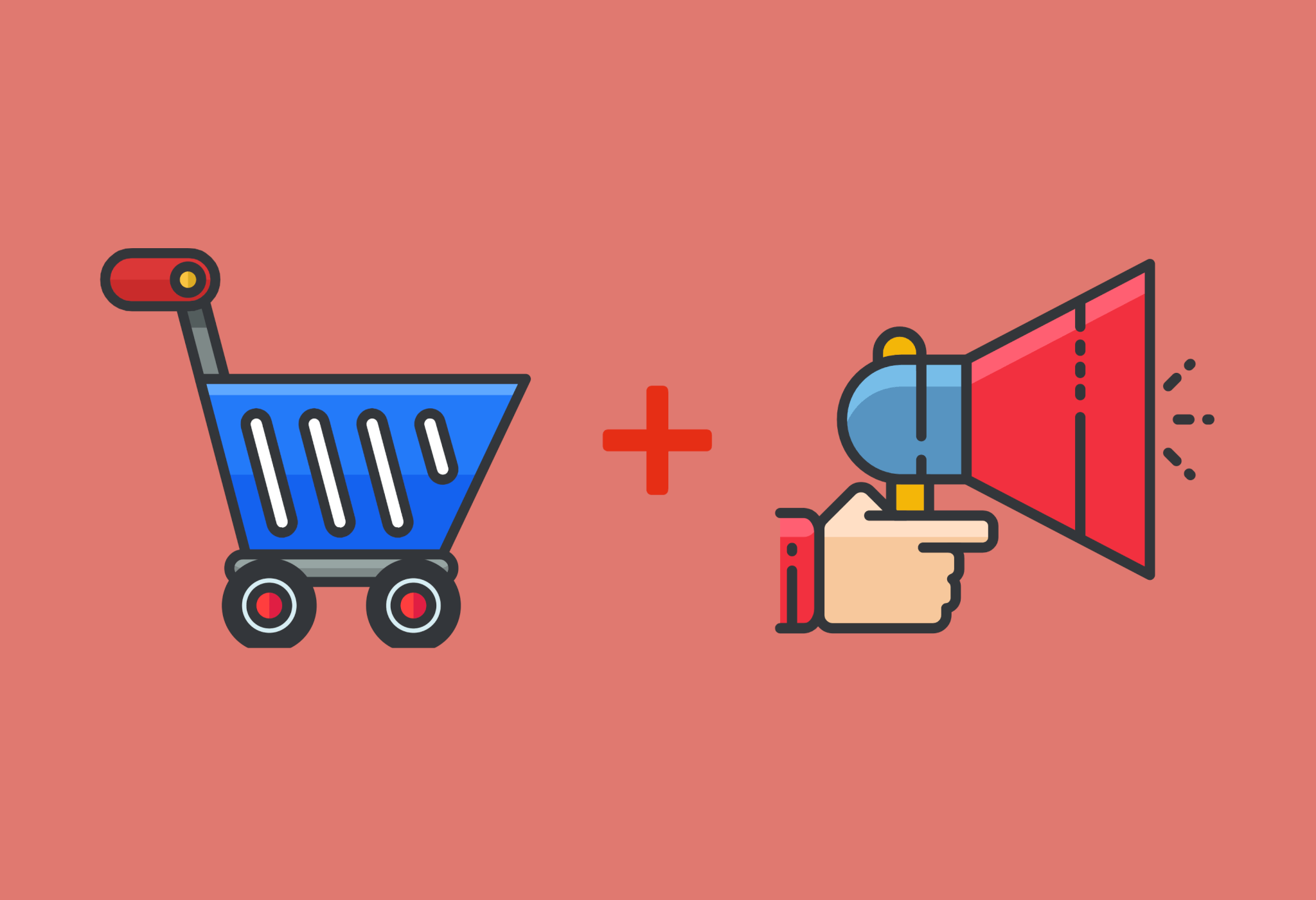 Sales + Marketing = SMARKETING
In accordance to a research report by the Aberdeen Group in 2010, organizations having good alignment between sales and marketing team helped them to achieve a boost of 20% in annual revenue growth & companies with poor alignment results in a fall of revenue by 4%. With this prime reason, many companies work harder to create better communication between their sales and marketing team is to leverage the true potential of Sales & Marketing.
Many digital tools are also available to make better communication between the two. However, achieving the bottom line can be tough, but maintaining alignment between these two departments is even tougher. But in the end, result matters – for which every organization is working day & night.
We will discuss the key framework of SMARKETING which can be developed within an organization to engage & encourage the practices of frequent and direct communication between the two teams in my next write-up. Hope this will help you to encourage SMARKETING practices in your organization, resulting in a boost in overall revenue.
---
Created by
Tealfeed Guest Blog
--- ---
Related Articles