How to import Strava Activity Into Relive
This article aims at showcasing how you can import GPX data across different fitness apps.
If you're a big fan of outdoor activities, then no doubt you must have come across the [strava app](https://www.strava.com/). It has a nice set of features that enhance your life as an athlete by providing informative insight into your physical activities.
Recently, I came across this cool app called [Relive](https://www.relive.cc/). The thing that stands out the most about this app is its feature to create animated videos of the activities you participate in. If you take pictures while doing your activity, it also picks up from the phone's geographic location and automatically knows at which point in the trail the picture was taken. Finally, at the end of the recording, you can combine all of them into a single video, which you can also add background music. However, as you know using two apps while exercising can be too much of a hassle; one would forget to start recording on one app and start on the other, it can also drain your device's battery life by keeping two apps open.I went ahead and found if there's a way to import activities from either app into the other, and it turns out there is! So how can we do this?
The Power of GPS
When you record activity on Strava or Relive, it usually generates a .gpx file for that particular activity. For the techies out there, a GPX file, also known as a GPS Exchange Format file, is simply a text file with geographic information such as waypoints, tracks, and routes saved in it. You can use GPX files to transfer that information between GPS units and computers. All we'd need is to export that file and import it to the other app. This can only be achieved on the dashboard of these apps.
So, log in to your Strava dashboard(web app) and follow these steps.
1. Click on the activity in which you'd like to export data.
2. Click on the three dots on the left and click "Export GPX". This will download the file to your computer.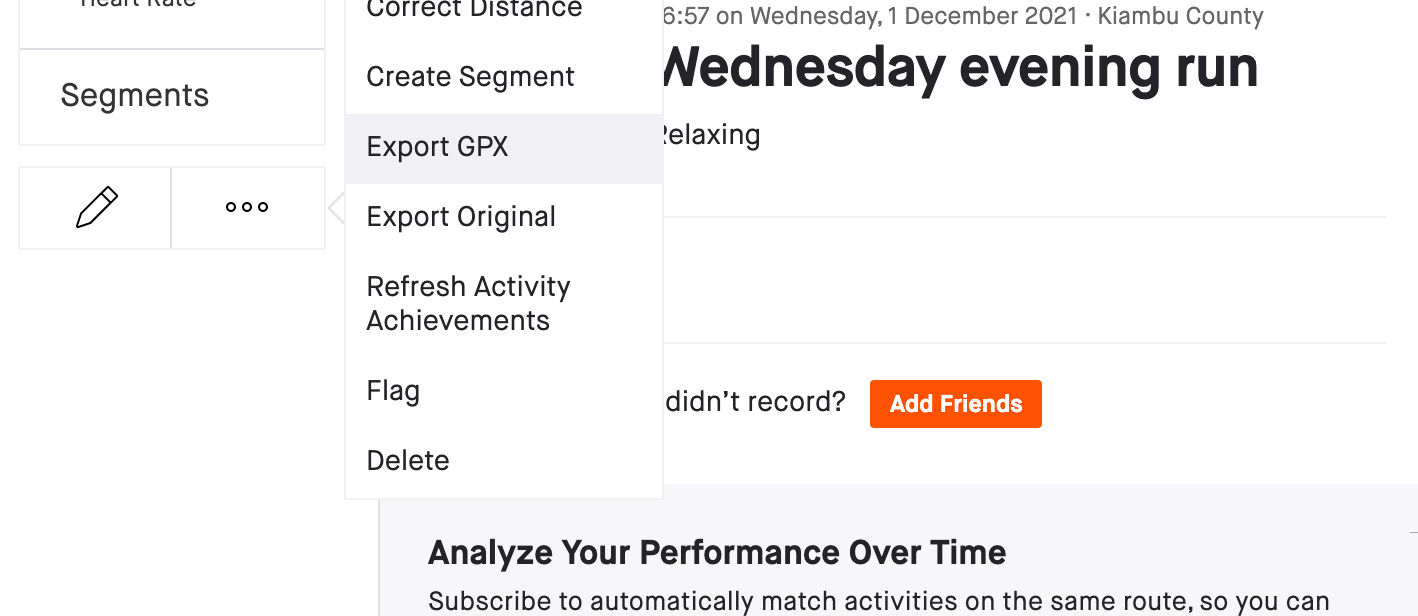 3. log in to the Relive app dashboard and click "import". Select the newly-downloaded file.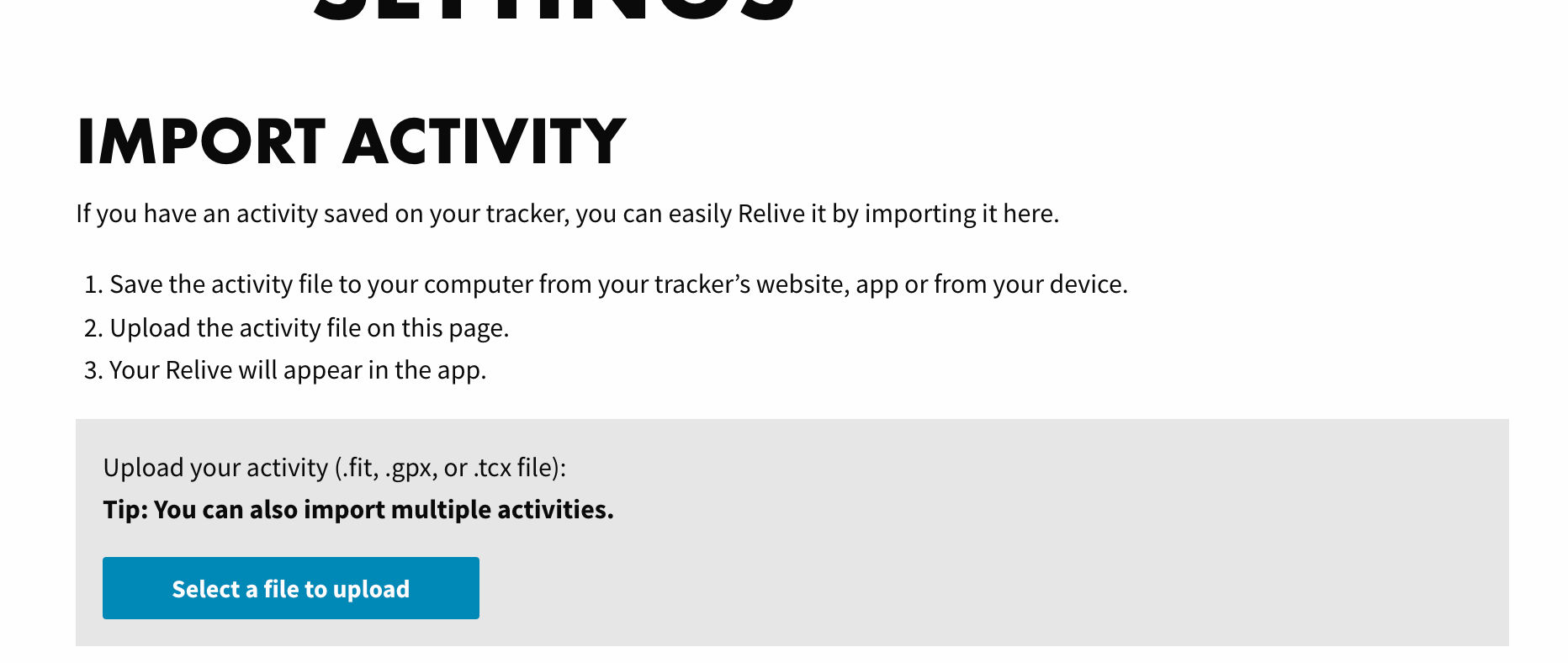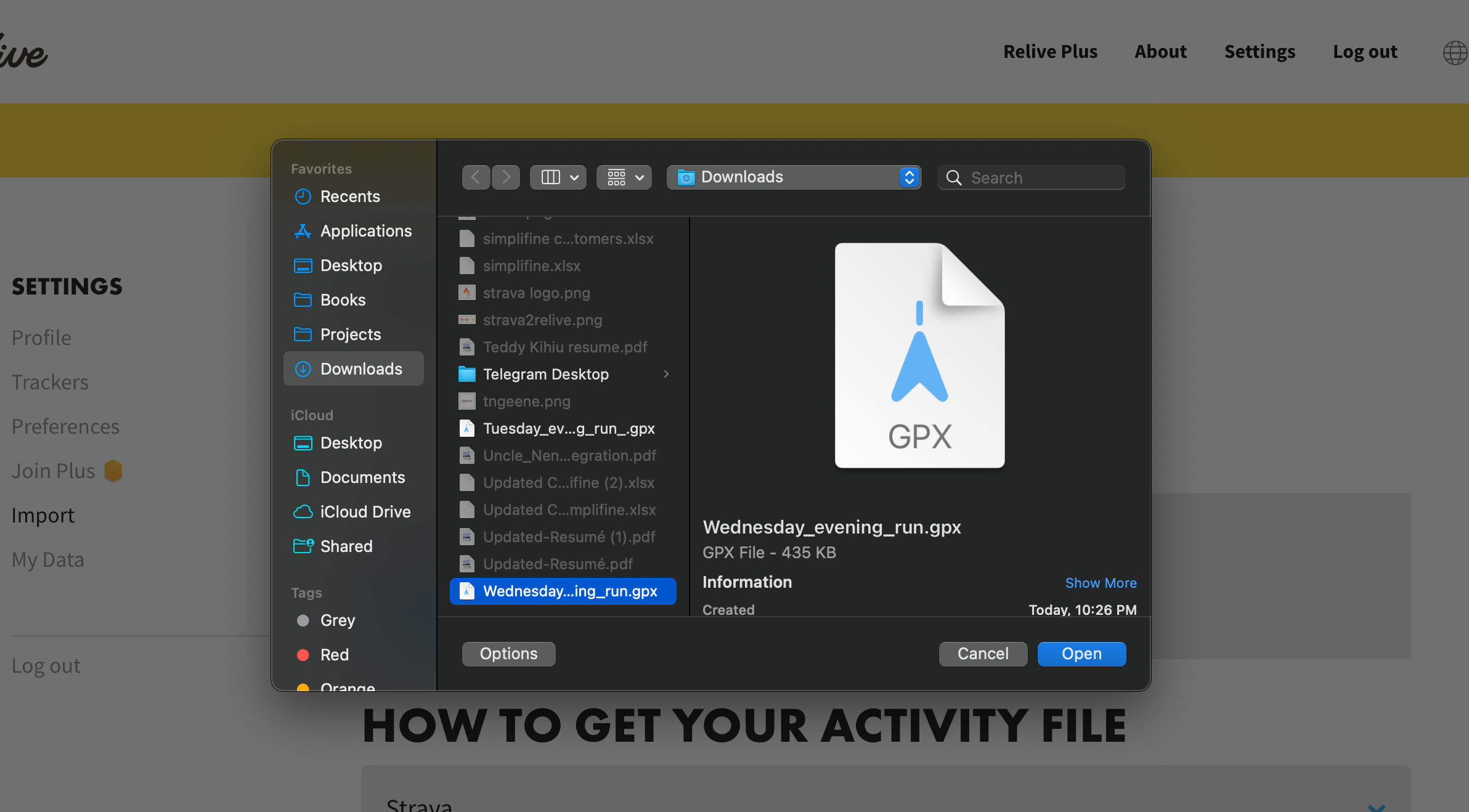 4. Wait for the file to upload and once done open the Relive app on mobile. You'll then see your newly uploaded activity! You can proceed to create a video to share with your friends.
That's it for this short guide. I thought it would be nice to share this neat trick that I learned so that the next time you forget to hit that record button on Relive, you have a backup on Strava. You can also follow me on Strava by following this link https://www.strava.com/athletes/90437672
---
Passionate about education, python, JavaScript, progressive growth and full-stack development.
--- ---
Related Articles