The Importance of Levulinic Acid in Various Industry
The total value of the levulinic acid industry $26.35 million in 2021, and it will rise at a growth rate of around 10% in the near future, to reach $61.04 million by the year 2030.
--- ---
The ongoing depletion of fossil resources and the absence of substitutes for the substances made from oil have increased the demand for levulinic acid. A rising number of compounds, like levulinic acid and bioethanol, are being utilized to produce alternative fuels from biomass, which is also reducing the world's dependency on oil.
Levulinic acid is an organic substance that results from the breakdown of cellulose. It is made from manure, brewery waste, and biomass waste and is known as a keto acid. Levulinic acid is seen as a substitute for goods derived from petroleum. The levulinic acid market is predicted to hit $61.04 million by 2030.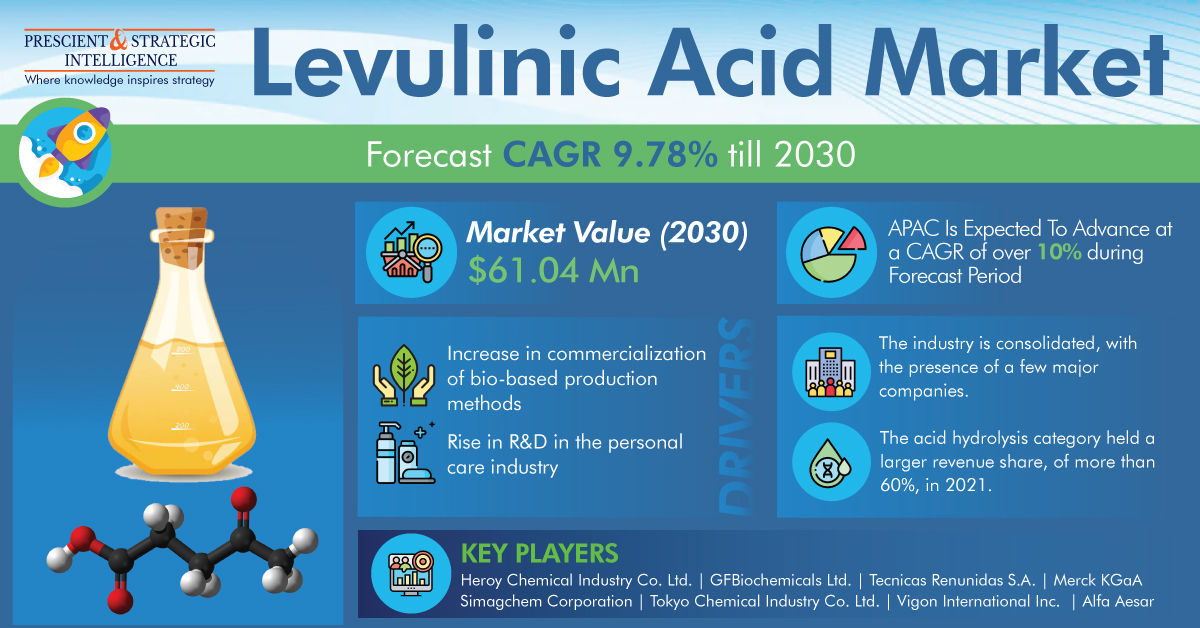 Levulinic acid is also created by the oxidation of ketones and the acidic hydrolysis of furfuryl alcohol. With the expansion of research and development efforts across several chemical sectors, levulinic acid which is derived from biological sources is becoming more developed.
The production of levulinic acid and its derivatives is largely concentrated in developing nations, such as India and China. Additionally, these nations utilize a lot of these substances.
For instance, sodium levulinate use is increasing as a result of the substance's use as a skin conditioner in cosmetics and as a preservative in foods to lengthen their shelf lives.
Similar to this, ethyl levulinate, a primary levulinic acid derivative, is a widely used component in perfumes and fragrances in this industry. Additionally, the compound's derivatives are employed as components in cosmetic items including lipstick and makeup removers.
--- Team Lead
I am Aryan, the team lead of the Web Marketing Department. I am an avid writer with a keen interest in travel, music, sports, food/culinary arts, industrial + tech and nature domains.
--- ---
Related Articles