Important Metric that Needs to be Measured by Every Business!
To devise practical goals and plans for your business, you need to keep some important metrics intact. Here is why it is necessary for you to track growth.
---
Aditya Goel
4 months ago
|
4 min read
---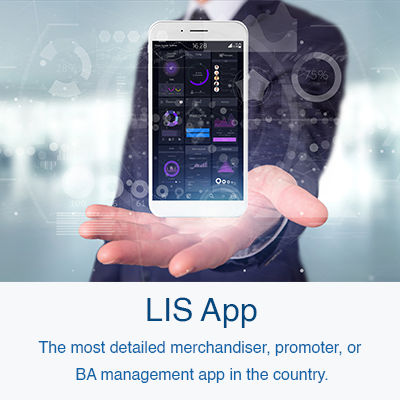 A business metric is a quantifiable indicator used by organizations to track, monitor, and evaluate the success or failure of different business processes. Business metrics are primarily used to convey an organization's progress toward specific long- and short-term goals. A common objective of using these metrics is cost tracking and cost management.
Key stakeholders' input is frequently needed to effectively use business metrics such as sales tracking, expense tracking, and visibility tracking to determine which metrics are pertinent to their respective business lines. In their mission statements, some organizations list business metrics. All organizational levels must support that move for it to be successful. Others incorporate them into their routine work processes.
A company can accomplish its strategic and financial objectives with the help of business metrics. They aid managers and business owners in better decision-making and performance evaluation. In addition, they serve to address particular stakeholder interests.
Business insights are quantifiable thanks to metrics. Managers of businesses can create and enhance business strategies using these insights.
Business metrics, however, are only meaningful with the context that comes with them; organizations view metrics of sales tracking, expense tracking, and visibility tracking through the prism of current benchmarks, practices, and objectives. Metrics can be used to enhance operational goals and procedures and boost output.
Every aspect of a business, including sales, marketing, and finance, is measured using key performance indicators. Depending on a company's needs, goals, and industry, it is up to them to decide which metrics to monitor. Some metrics, like sales tracking, expense tracking, visibility tracking, employee engagement, and retention, are relevant to businesses across most industries.
Business metrics are significant because they:
Actionable insights about the objectives and performance of the business;

The business and its stakeholders' priorities should be made clear to the workforce.

Evaluation of performance.

Bring up problems with a company's tactics and strategy; and.

Enlighten stakeholders about the performance of a company over time.
To comprehend what factors contribute to a business's success, it is crucial to measure sales tracking metrics. It can assist in determining which initiatives are most successful and highlight potential areas for improvement. Depending on the industry it operates in, a company may find it helpful to understand the metrics to watch.
This article defines sales tracking metrics, provides a list of six metrics to monitor, explains their significance, and discusses the factors to consider when implementing and monitoring metrics within your organization.
Sales tracking metrics for generating leads
Sales tracking metrics for lead generation assist you in determining which lead generation techniques are most helpful in following your leads as they progress through the sales cycle. This might also enable you to assess the efficacy of your sales and marketing initiatives. The following are some instances of lead generation sales metrics:
Cost of acquiring a customer.

Lost leads.

Lead reaction time.

Percent of leads that were followed up.

Percentage of leads that were followed up within a certain amount of time.

Suitable leads.
Sales metrics for outreach
The outreach sales metrics show how your salespeople target potential customers and which approaches work best for turning them into leads. However, your organization's specific sales methodology, process, and strategy may affect the outreach sales metrics you track. The following email sales metrics, for instance, could be included.
Amount of engagement.

Open rate.

Percentage of recipients who proceed to the next stage.

Percentages of responses.

Additionally, metrics for phone sales may be included, such as:

Callbacks.

Percent of potential customers who consent to a meeting.

Percent of potential customers who proceed to the next stage.
An organization may also monitor metrics for social media outreach for visibility tracking:
Rate of reply to direct messages.

Number of scheduled meetings.

Number of opportunities that were of a high caliber.

The proportion of connection requests.

Percentage of social media-active prospects who proceed to the next stage.
Measures of sales activity
You can track what each of your sales representatives does daily using sales activity metrics. This could show where your efforts need the most work and which have the most significant impact. Additionally, sales activity metrics aid in your understanding of each representative's strengths and weaknesses and how these factors may impact their performance. Here are a few instances of sales activity metrics:
Calls.

Conversations.

Demonstrations.

Emails.

Proposals.
Is Expense Tracking Necessary?
You'll always be short on cash if you don't monitor your spending. You'll become anxious as a result. You can allocate funds to different priorities with a daily expense manager, which will also enable you to reduce wasteful spending. You will be able to do both: save money and avoid worrying.
Using daily expense tracking software, you can budget your money and use it wisely. It's time to organize your finances and get a money manager app if you discover that your monthly expenses exceed your income. This app will keep track of your finances without any issues.
A need for more visibility
Businesses need help achieving end-to-end visibility throughout the supply chain because it is difficult to do so manually.
Thanks to visibility platforms, supply chain managers can respond more quickly and nimbly to the demands of both the business and the customer. They assist you in anticipating all contingencies and making the best, most informed decisions at each stage of the supply chain, from the production floor to the final mile.
And doing that enables you to cut expenses, streamline operations, increase efficiency, and win and keep customers, which is one of the most crucial tasks.
---
Aditya Goel is the Co-Founder of Love in Store & Account Mein, two of India's leading B2B services businesses set up in the year 2017. Love in Store now employs close to 5,000 people and has been built into the most formidable FMCG/Consumer services company in the country. Aditya was born on 21st January 1990 in New Delhi. Post working in the FMCG industry for a few years, he started these companies post getting fired from his last job. Apart from building a formidable business, Aditya has been the recipient of several business awards and speaks on forums on Entrepreneurship and FMCG. He is also engaged at leading business schools like his alma mater IIFT, IIM K, IIM S, IMI, SPJIMR for events and classes as a visiting faculty. Early life & Education - Aditya was born in New Delhi to Dr Neeta Goel and Arun Kumar Goel in January 1990. His father had his own entrepreneurial manufacturing venture since 1985 which wrapped up business by 2007.
--- ---
Related Articles