Important Public Relations Tactics To Manage Your Company's Reputation
In such a scenario, maintaining the reputation of your company becomes extremely important.
We live in an age of complete digitization where there is hardly any transparency in one's personal or professional life. Information today travels faster than it ever has. In such a scenario, maintaining the reputation of your company becomes extremely important.
As the world has shifted to digital platforms, it is getting increasingly difficult for businesses to control the information being circulated by them over the internet. .Today, it doesn't take much to take up an insignificant issue and blow it out of proportion, hampering the reputation of an organization. Brands across the world have been getting extra careful about their online presence and the information circulated on online news portals.
The best way to deal with reputation management is through effective public relations. Reputation management in public relations allows you to send specific messages to your public that create a constructive image of your brand, busts all myths about your company, and earns you the loyalty of your customers.
Here are some of the most important public relations tactics you can use to manage the reputation of your company.
Effective Internal Communication
If you think that the reputation of your company can only be hampered by external factors, you might want to think again. The last thing any organization would want is miscommunication within the internal teams and disgruntles employees.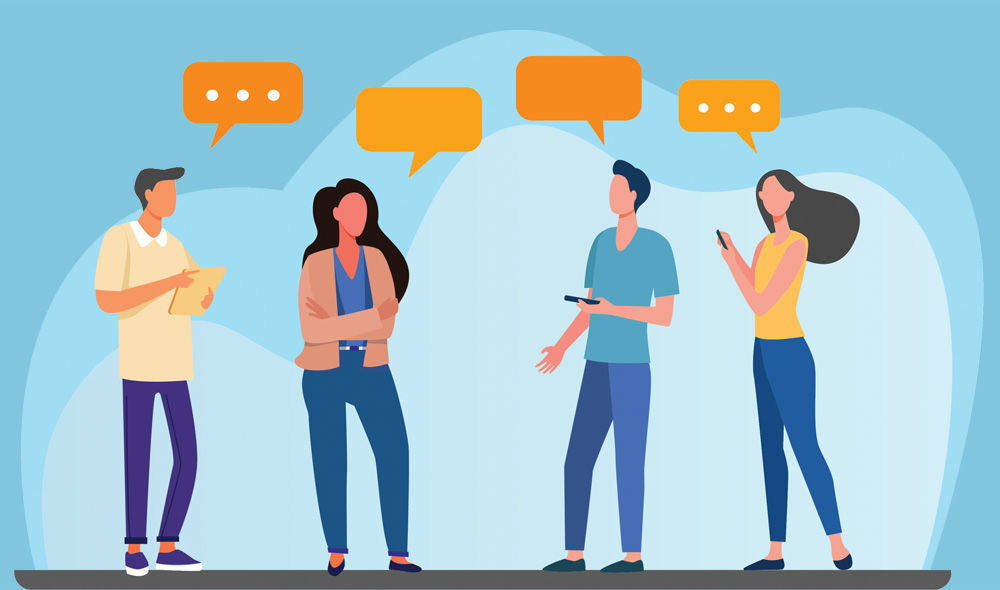 Always make sure that you have smooth and effective internal communication tactics in place to get rid of all misunderstandings and communication gaps. Have utmost transparency while discussing important matters with your employees. Listen to the specific needs of your employees and provide personalized support whenever needed.
Make sure that all the necessary announcements are made by the senior management in the best and the most effective way possible. Once you have your entire team on the same page and the internal reputation of your company is taken care of, you can deal with all external crises effectively.
Corporate Social Responsibility Programs
Today, the reputation of a company is not merely dependent on the profits it makes, the scale at which it operates, and the quality of products/services it offers. The public likes to engage with an organization that cares for society and believes in giving back.
Organizing effective Corporate Social Responsibility (CSR) campaigns and programs helps you reach out to your audiences and give them a message that you care. When you are genuinely passionate about a cause and take a step to bring about a change for the betterment of society, the reputation of your organization will automatically be taken care of.
Effective Website Design
In 2021, your website is often the first point of contact with your customers. A major portion of your brand's image and reputation rides on the experience your prospects have while visiting your website.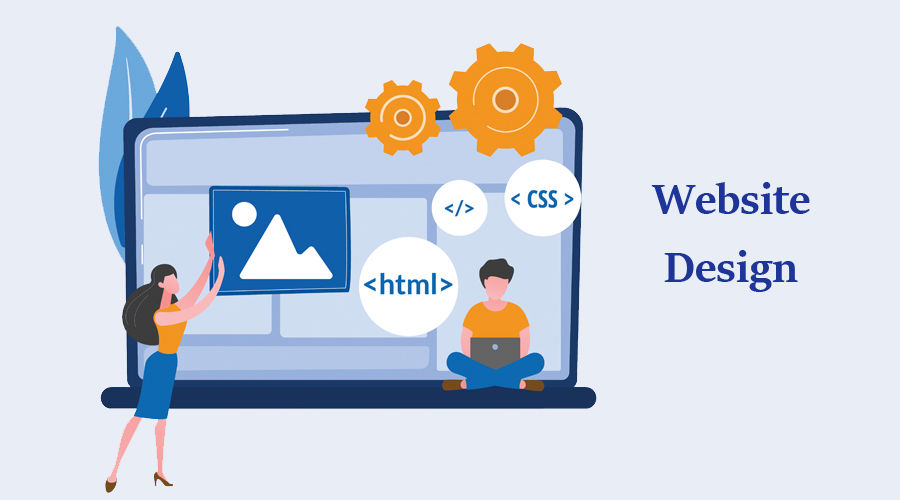 It is always advisable to have a website design that is engaging and informative. Make sure that the look and feel of your website are in sync with the needs and preferences of your target audience. A good PR agency will help you out in deciding on the ideal layout, design, and content for your website according to your target audience. For example, if you run a software development company in Pune and want to target the CEOs and COOs of businesses, a reliable PR agency in Pune will suggest you the correct approach for building a website that works best for your public.
Optimizing Social Media Presence
No matter which industry you are working in and what products/services you offer, you will need to have a strong social media presence to build a favorable reputation with the public.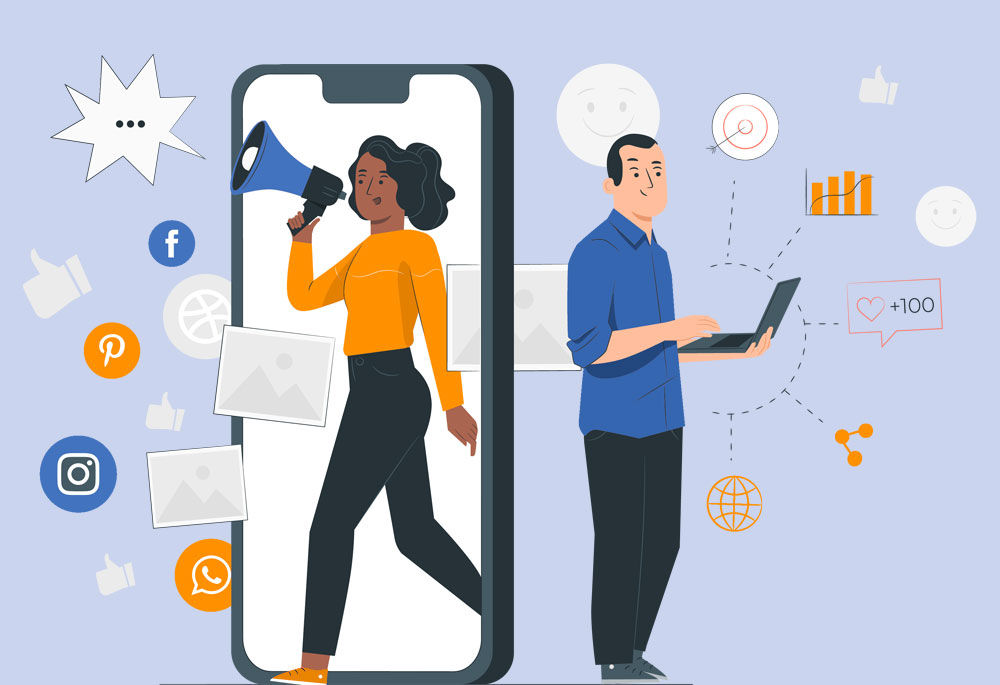 It is important to be active on all relevant social media platforms and engage with your public not to lose touch with them. Keep a track of the traction received on social media and take note of the tone of the same. If you feel the conversation around your company is getting negative on social media, immediately come up with an effective communication strategy and start tackling the trolls to maintain the reputation of your brand. When it comes to using social media for reputation management, it is important to constantly be on your toes and monitoring every single comment made on your posts.
Powerful Crisis Communication Plan
As mentioned earlier, it doesn't take much to get one's reputation affected adversely in the age of digitization. If you happen to encounter a crisis, make you have a robust crisis communication plan in place to deal with the issue and regain the reputation of your brand.
Your PR agency will help you in formulating an effective crisis communication plan that will help you reach out to your public, clear the air, and undo all miscommunication. If your brand is genuinely at fault, the agency will help you apologize in the best way possible. If there has been a misunderstanding, it will help you put your point across to the public and save your reputation from going further downhill.
Having A Trained Spokesperson
Effective communication is the key to reputation management. If you want the public to buy what you're saying and understand the essence of your brand, you need a trained spokesperson to lead your reputation management campaign.
An influential, charismatic, and powerful spokesperson will help you communicate with your audience in a way that they best understand and appreciate. Whether it is hosting press conferences, making public announcements, or rolling out a social media campaign, your spokesperson will handle the reins of your organization's communication and guide you every step of the way to safeguard your reputation.
The Final Word
These were some of the most important PR tactics to help you manage the reputation of your organization. it is always important to look for a PR company that understands your objectives, is well-versed with the needs of your target audience, and allows you to reach out to them in the best way possible. Once you have found a PR agency you can trust, you need not worry about the reputation of your brand!
---
Created by
Public Media Solution
Public Media Solution CEO: Ravinder Bharti Services Offered: Media Relations, Digital PR, Crisis Management, Search Engine Optimization, Content Marketing, Fundraising Solutions, PPC Advertising, and more Clients Served: Techila Global Services, Jack Louis, Rezolve.ai, iSync, KC Overseas Education, and more Founded In: 2017 Public Media Company is a renowned agency headquartered in Pune that provides end-to-end branding and PR services to its clients. The company has catered to several clients within and outside India by offering them an ideal bouquet of digital marketing services. The company's PR services include media relations, corporate communication, reputation management, print media, and more. Public Media Solutions helps its clients in building their brand and propagating its essence across multiple platforms. The company's content marketing services have carried out deliveries of lakhs of words to the clients since its incorporation. Public Media Solution al
--- ---
Related Articles