Improving by 1% Every Day May Not Be Enough
In this article, I challenge the idea of making small incremental growth every day. Learn why it may be best to make big leaps towards your goals.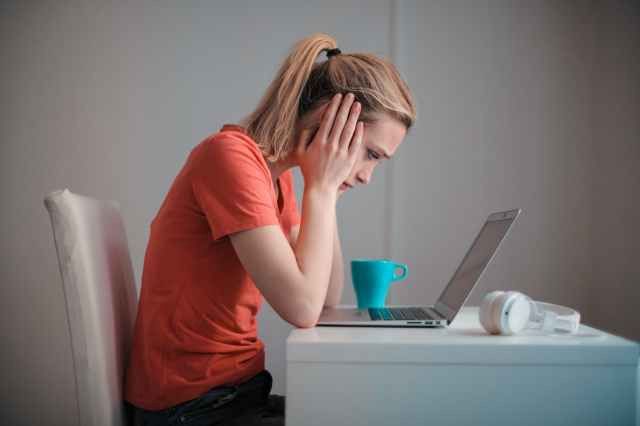 Although I like the idea of James Clear, the 1% rule may not be enough. In my article, consistent growth — becoming your best self 1% at a time, I highlight the argument. In a nutshell, improving by 1% every day can lead to massive results in the long run. Due to the compounding effect, we can see exponential results over 5–10 years thanks to our consistency.
However, after a bit of re-thought, I read some critics of the idea. They pointed out a few blind spots in the argument and were not sure that 1 per cent would be enough. After all, improving by 1% every day would only take about 15 minutes of your time.
That is part of the reason why the argument is so compelling. We want to believe that we can put minimal effort into huge gains. Putting a small amount of effort in every day may be a great place to start. But if you want to see huge progress, this may not be the way to go.
So, here is why improving by 1% every day may not be enough. Also, there is a middle ground that I believe we can all find to help us when it comes to self-improvement.
Why do 1% When You Can do More?
With self-improvement, there is no limit to where you can go. We are in a constant phase of growth, and as we go through life, we learn more. Nevertheless, self-improvement content can not be consumed forever. After that, we need to take our improvement into our own hands.
Whenever we are working towards a goal, there are two things we need. The first is a genuine desire to achieve it. Having that will stop you from allowing your excuses to halt your progress. It will also give you the resilience needed to achieve your goal.
The second is an outlined plan. Whatever we do in life, we need a plan to make sure we stay on track. There is not one person I know that does not have a plan for their life. They may not know every step, but they will be able to tell you the things they are doing now and where they hope it takes them.
We like to see life as one big journey, but there are massive landmarks we put in our lives to ensure our fulfilment. That may be the goal to get married, start a business or write a book. You could work 15 minutes a day on any of these things, but can you see the problem?
If you have a genuine desire and a plan, why would you only do 1%? When we want something, we tend to be happy to do more than required to get our desired result. I would argue that those who need to do 1% of something every day probably do not have much desire to do it at all. Our desires tend to push us to want to do more, and that is a good thing.
Improving by 1% Every day May Not be Ideal
We have already discussed desire and how that should move us to do more. However, in a results sense, what would improving by 1% every day look like to others? Unfortunately for us, people expect more than 1% improvement from us, especially those in authority.
For our sense of personal achievement, 15 minutes a day may not be enough to convince ourselves and others around us that we care. When you think about the things you spend most of your time on, you hope that many of these things are stuff you want to do. Even if there is not a want, it should at the very least be a need.
That is not to say that we can not improve our lives or skills in 15 minutes, but it does ponder the question of how important you think it is. The habits we have implemented today are things we believe are important to us. Whether you like it or not, your habits are a true reflection of who you are today.
If you desire to change yourself, 1% is not an ideal figure to do it by. Maybe to start, you may want to begin with small steps. However, changing your habits, beliefs or skill set takes a huge amount of time and effort. We all know that but wish it only took a minimal amount of effort to do it. That is why this idea may be attractive in the first place.
Closing Thoughts
When we do not have a desire to do something, we tend to need to start small. In these cases, we need an incentive to get the work started and commitment. Therefore, putting 15 minutes aside every day may not be a bad idea. However, the problem comes with keeping it up. After all, 15 minutes of work will not bring about huge rewards and much more incentive to do it.
If you want to make enough progress to incentivise you to keep going, you ought to do more than 1%. It is the only way you gain trust in the process and hit the targets that will motivate you.
A Re-Thought.
---
You never have to miss another great read from me again. By subscribing to my blog here, you can be notified of my five best-performing articles every month through my newsletter.
---
Created by
Tavian jean-pierre
I am a Visionary and Writer who seeks to enrich society by challenging how we do business today to lead to a world of better leaders and opportunities tomorrow.
--- ---
Related Articles