How this Indian cybersecurity company WiJungle is safeguarding the data of organizations across 25+ countries
It's this negligence of an SMB to deploy the cybersecurity services that has led to the conclusion of cyber-attacks witnessing a massive 3x rise by 2021.
Warren Buffet had once claimed that cyber attacks are more dangerous than nuclear attacks. In January 2019 alone, exactly 1,769, 185,063 user records were leaked! Globally, the average data breach costs $3.86 million and it is estimated to exceed $2 trillion this year which is further expected to reach $6 trillion by 2021, a 3x increase in just two year!
Another report suggests that a whopping 73% of businesses are not ready to respond to a cyber attack. What's more worrisome is the fact that most of the SMBs (small and medium-sized businesses) still see security as a thing for the large enterprises and consider it as a non-necessary investment!

Looking at the cyber-security attacks from the perspective of an SMB reveals three primary reasons behind this negligence, namely:
the high-cost factor
the complex-management system
the lack of awareness about the high-potential threat
It's this negligence of an SMB to deploy the cybersecurity services that has led to the conclusion of cyber-attacks witnessing a massive 3x rise by 2021. Add to it the fact that several appliances are required to secure an organization and the difficulty faced by the companies could be truly felt.
In the pursuit to solve the above pain-point, Karmesh Gupta and Praveen Gupta founded WiJungle (by HttpCart Technologies) in 2014, a cybersecurity company that develops and markets unified network security gateway across 25+ countries worldwide.
The Gartner listed product enables organizations to manage and safeguard their entire local area network through a single window.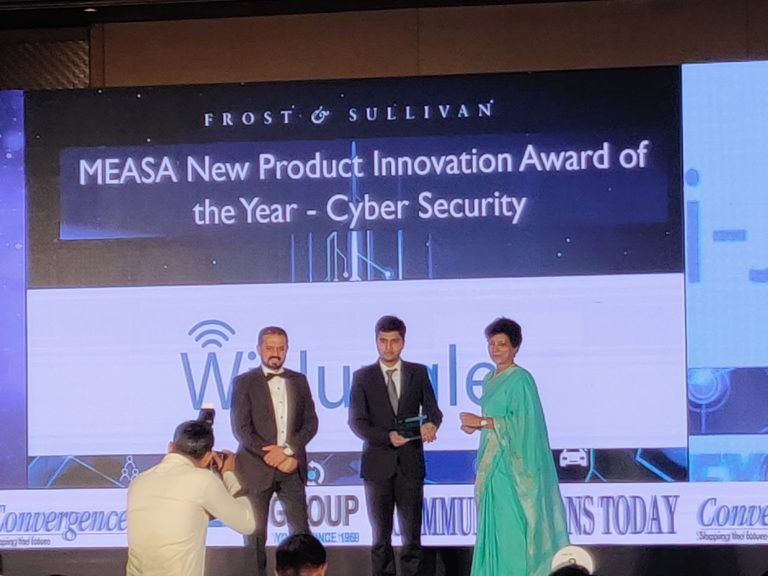 The company currently serves both govt. and private organizations across industry verticals like Enterprises, Hospitality, Healthcare, Education, BFSI, Retail, Defence, Transportation, Events etc. Some of the prominent customers are Ministry of Defence, Airport Authority Of India, Aljazeera Airways, People Interactive (Shaadi.com), NHPC, NALCO, Mayfair Hotels & Resorts, The Hyatt, Royal Orchid, Lemon Tree Hotels, The Fern etc.
Due to the innovation and global prominence in a very short time, WiJungle has won many industry accolades including the major ones like the Most Innovative Cyber Security Product of the Year 2018 by Data Security Council Of India (DSCI) and Nasscom. Frost & Sullivan's Middle East Africa South Asia, New Product Innovation Award Of The Year 2019 – Cyber Security.
The Cyber Security startup has witnessed a phenomenal growth of about 400% and has strengthened the Make in India initiative by taking it to the global market.
WHAT HAS BEEN THE REASON BEHIND THE PHENOMENAL GROWTH OF THIS CYBERSECURITY COMPANY?
A decade ago, almost all the digital assets used to lie within the office LAN premise and a product like a firewall used to ensure a sufficient amount of protection.
But, with the increased prominence of third-party applications and cloud, combined with the evolution of mobile data internet, digital assets have moved to three different space namely LAN, cloud and remote. As a CIO or CISO or concerned security chief of an organization, their responsibility has increased multifold and they are now required to deploy multiple security products across these spaces.
It's not only complex to manage & scale these products on a day-day basis but also involves a high-cost investment.
WiJungle-ONE PRODUCT FOR ONE OFFICE is the world's first unified network security gateway appliance that seamlessly manages network, internet, and security of organizations across the globe. AFFORDABILITY, SIMPLICITY, AND SCALABILITY are the three pillars that have been the driving force for WiJungle.
This cost-effective innovative solution has helped organizations to cut down their existing capital investments by 60% and simplify the management.
Also, WiJungle provides personalization in their products across different verticals. In other words, while designing modules for their products, they keep in mind the domain their product is going to serve. For example- There would be some added functionalities for a product deployed in the hospitality sector, while some different functionality would be added before by WiJungle team before deploying it in the defence sector.
The WiJungle team aims to provide the products over cloud in the near future!

WIJUNGLE- THE JOURNEY OF TWO COUSINS WHO REFUSED TO GIVE UP!
Karmesh and Praveen started HttpCart Technologies Pvt. Ltd. in Oct 2014 with the vision to make it a global product company. During that time, Karmesh was in the third year of his college and had previously worked with Rajasthan Royals while Praveen had just left his high-paying job at Samsung to work on his own venture. In April 2015, HttpCart became the first Indian Private company to provide completely Free WiFi without any restriction on data or time.
The mode of revenue was hyperlocal advertisements and it didn't turn out to be a successful venture and accumulated high losses which resulted in its closedown.
Towards the end of 2016, they made a comeback into product space with Social WiFi product (an extension of their previous product) but unfortunately, this time telecom revolution turned out to be a bane as the customers flocked to the fast 4G that was provided at cheap rates.
The two massive failures pushed WiJingles's team hard against the wall. But, the grit, determination, and the perseverance of the two cousins to not give up and continue trying out different products before striking gold has been the highlight of WiJungle's journey!
WHEN THE GOING GETS TOUGH, THE TOUGH GETS GOING!

HOW COLLEGE HAS HELPED KARMESH IN HIS EARLY YEARS OF ENTREPRENEURSHIP
Karmesh has pursued B.Tech from The LNM Institute of Information Technology(LNMIIT). He shares how supportive his college culture has been in his early years as an entrepreneur. He recalls how the then Director of his college, Mr. Gokhale, Dean Mr. Ravi Gorthi, Professor AP Singh, Professor Amit Neogi, Jaspreet Batra & Vikas Bajpai remained easy on him and gave a lot of relaxation and freedom to build up his venture.
He says that the curriculum of LNMIIT was so well planned that a student used to get a good amount of time to work on the areas of their interest and such campuses are very rare to find. He highly mentions that LNMIIT has been fortunate for him as it turned him from nowhere to a significant place.
Interestingly, LNMIIT, under Dr. Rahul Banerjee (the current Director), has opened an incubation center in 2019 itself. This is to promote the spirit of Entrepreneurship. Hence, it aims to provide a platform for budding Entrepreneurs.
Karmesh also made a notable mention about one of his seniors, Mr. Saket Modi (CEO of LUCIDEUS). He says that he silently worked as a spark for him to do something big.
---
Ideas are easy, Implementation is Hard, learn from the ones who knows how to start. A Publication by Tealfeed.
--- ---
Related Articles