Instagram is Full of Myths That Can Lead You Down the Wrong Path
The online rumor mill runs rampant, particularly when it comes to Instagram. Hashtags and analytics have little to no influence on SEO. That's reality.
An expert tells you how to really boost your results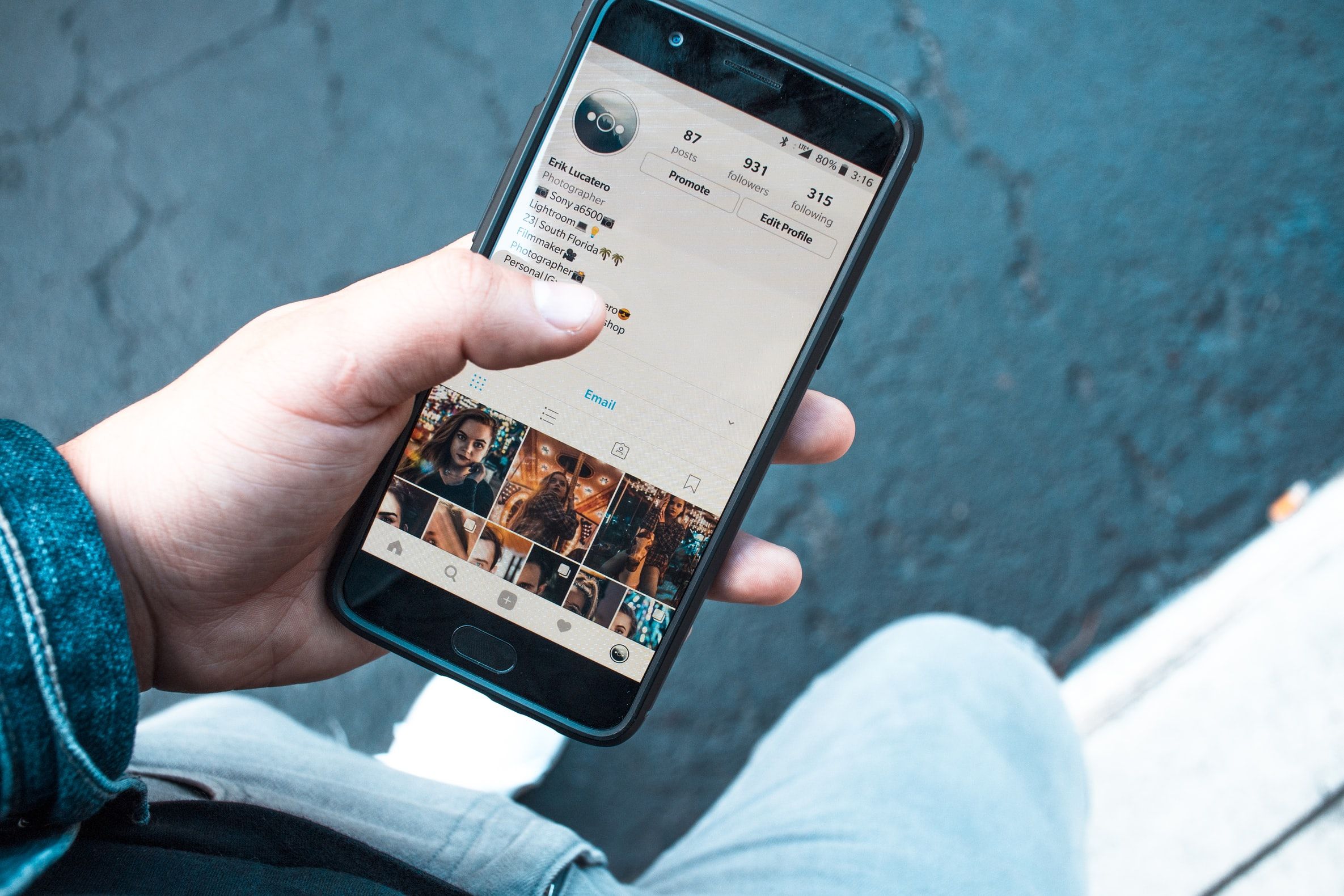 Myths and social media are practically redundant. The online rumor mill runs rampant, particularly when it comes to Instagram.
Sorting fact from fiction is a full-time job — specifically, Ken Watson's occupation. He works with other entrepreneurs, small businesses and professional associations on their social media marketing from coaching to full-on media management services.
Watson also runs #ChatGramLive, an Instagram chat show. It provides the latest information, updates and news about Instagram on his Facebook page.
Ignore Instagram at your financial peril
Understand it and engage to start growing your businessblog.markgrowth.com
He and sales and marketing expert Aaron Kilby talked about busting Instagram rumors and myths, starting with whether Instagram posts should be limited to four or five hashtags.
"No," Watson said. "This rumor started at the beginning of 2018 in a blog post. The blogger provided zero sources for this info. Using only four or five hashtags on a post can have long-term damaging effects; decrease likes or comments; decrease follower growth; decrease reach; and so on.
"Instagram allows up 30 hashtags per post, so go all in," he said. "Have your core hashtags — 12 to 15 — you can use for every post, and the rest are topic-specific for that post."
To back up his case, Watson noted an AgoraPulse study about 30 hashtags.
Many experts or influences say it's better to place hashtags in the first comment instead of in the caption.
"I've always told people and the accounts I run, place the hashtags in your Instagram post caption," Watson said. "Group and place them out of the way in the bottom part of the caption.
"If you choose to place the hashtags in the first comment for whatever reasons, you need to have them ready to go right away in your clipboard," he said. "Then you can paste them into the first comment. Time is a major factor with hashtag performance."
AgoraPulse published another study related to this topic.
Out of the shadow banning
Watson said so-called "shadow banning" on Instagram is overrated.
"It's only a thing because people still make it a thing," he said. "Instagram shadow banning has become like an urban legend of sorts, the Instagram Slender. People see a drop off in engagement or reach and automatically jump to the conclusion they are being shadow banned.
"There are so many factors into what could cause an Instagram post to perform badly," Watson said. "There's day or time, bad mixture of hashtags, and maybe the content itself. I've had to tell people your caption and hashtags were right on, but your content — well it just sucked. People weren't connecting with it, so they kept on scrolling."
Instagram: Tap into the power of pictures
Calling it 'the new Twitter' shortchanges the platform's potentialmedium.datadriveninvestor.com
Another Instagram myth contends that placing hashtags in biographies helps profiles in search rankings.
"Hashtags in your bio have zero impact on search rankings," Watson said. "The content in your Instagram profile bio isn't searchable. The only time you want a hashtag in your bio is if it's a banded one and you want people to see content with that hashtag."
Every few months there seem to be posts saying the Instagram algorithm has changed. Watson doesn't see this as a big factor.
"For the most part, the Instagram algorithm has stayed the same since it initially rolled out," he said. "There have been just some minor tweaks here and there. Nothing major has been done to it like we have seen over on Facebook with its algorithm."
Unlimited posts
Despite another rumor, Watson refutes the notion that Instagram will only show posts to 10 percent of followers.
"Absolutely not," he said. "Instagram doesn't hide content. That's Facebook. Instagram's algorithm is a priority-ranking system. You control what you see.
"If you like and comment on an account's content frequently, the algorithm will mark that account as high priority," Watson said. "If you follow an account and you don't engage with it, the algorithm marks it low priority."
Instagram Surges to Greater Heights
Answering the call for more authenticity and transparencymedium.datadriveninvestor.com
Each action has a real-time effect.
"Every time you open the app, it sorts with a mixture from highest to lowest," Watson said. "If you are active with Instagram, eventually you will see in your feed an 'All Caught Up,' which means you have seen everything for the last two days."
There is also a false tie between Instagram Stories and the reach of main feed posts.
"For the most part, there is no connection between the two," Watson said. "What's going on in Stories and what's going on in feed posts are two separate things.
"Your feed posts can get a small boost in reach with the new share post to the Stories function," he said. "However, don't share all of your posts to Stories. Share the ones that are important and you want your audience to see."
Instagram business profiles also retain their rankings in the news feed compared to personal profiles.
"Switching to a business profile has no negative impact whatsoever," Watson said. "Instagram is not Facebook. If you've been holding back on switching over, don't hold back. Flip that switch to your business profile."
About The Author
Jim Katzaman is a manager at Largo Financial Services and worked in public affairs for the Air Force and federal government. You can connect with him on Twitter, Facebook and LinkedIn.
---
Created by
James L Katzaman
Jim Katzaman is a charter member of the Tealfeed Creators' program, focusing on marketing and its benefits for companies and consumers. Connect with him on Twitter, Facebook and LinkedIn as well as subscribing here on Tealfeed.
--- ---
Related Articles