Through their Instagram-styled app, ShoppingPost is ruling the hearts of shopping lovers by easing their interaction
It is truly surprising that in today's tech-savvy world there is such a dearth of a social platform specially made around shoppers.
Have you ever had a craving to show off your new dress? Or maybe you wanted a genuine review of a product. ShoppingPost is a new social media platform dedicated exclusively to shoppers. They can share their new acquisition without the fear of being accused of spamming. Moreover, they can also get an honest review from real buyers via chat.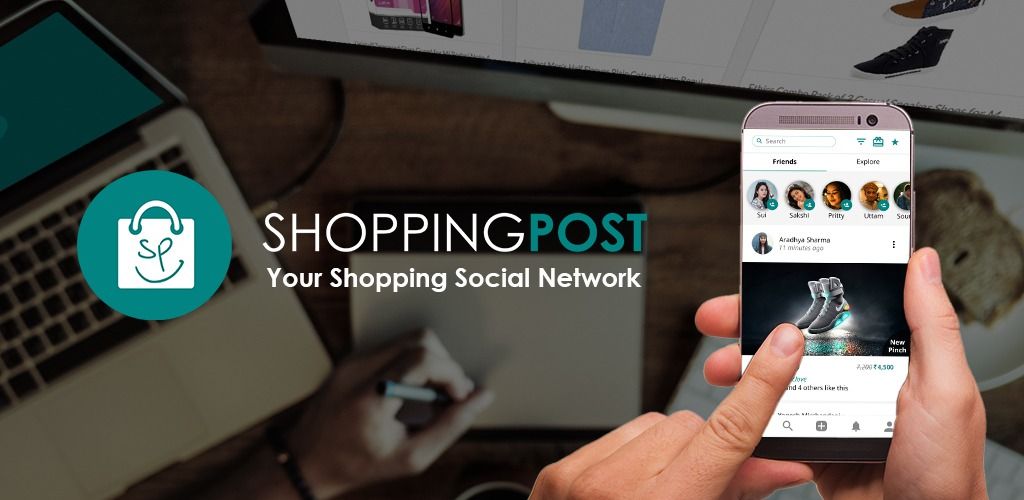 It is truly surprising that in today's tech-savvy world there is such a dearth of a social platform specially made around shoppers. Here is where Shopping Post comes in the scene to provide relief to shoppers. The app was founded by entrepreneurs Manas Usharia and Shantanu Gaur. Released in 2016, the app has garnered over 42 thousand registered users. ShoppingPost:
Let's you set a be a 'Trendsetter' and earn a following
expands your social network by making you meet people with similar choices
provides exciting rewards and coupons with every post you share
provides genuine reviews from real buyers.
EARLY VENTURES
While at college, IET DAVV, Indore, Manas joined hands with friends at IIT Roorkee to open an E-learning app with the name of "Aspira". They set up an office in Delhi. The start-up, however, did not work as planned and the reason, as stated by Manas, was unavoidable circumstances.
DOWNLOAD THE APP HERE.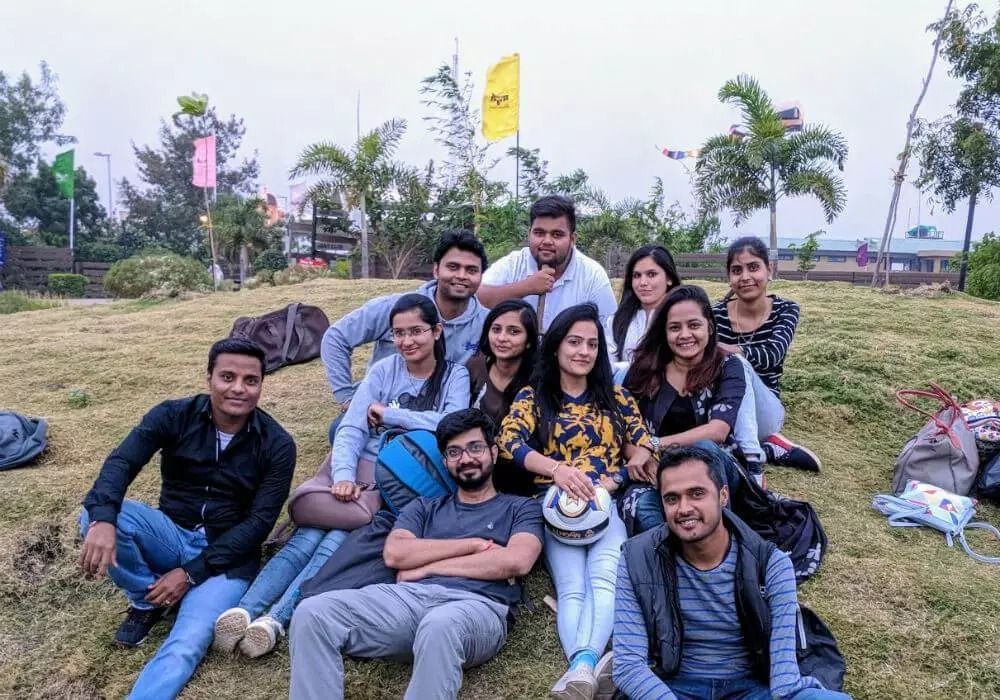 Next for Manas came Codebin, his other software company which is still running and primarily caters to western clients. The company shares the office with ShoppingPost and provides funding to the relatively new platform.
IDEA BEHIND SHOPPINGPOST
Seeing the growing community of online shoppers in India, Manas and Shantanu saw an untapped market space. There was no social site built around shoppers! With the number of online shoppers in India being over 100 million, their aim is to get at least a million registered users this year. For this purpose, they are launching a completely new revamped version of the app. This version will resolve previous bugs and have new features which will automatically detect the shop or mall you are in.
The idea is being the pioneers in this field and with no real competition in the space, they are hoping to achieve their goal of 1 million users with the revamp of the app.
REVENUE IS NOT THE PRIMARY CONCERN
EVEN WHATSAPP DOESN'T HAVE A PROPER REVENUE MODEL YET. WE WANT TO FOCUS ON ACQUIRING A USER BASE.
Revenue is not something that drives the passion at ShoppingPost. For funding, they use their other company Codebin. The vision is when the platform is sufficiently big then they will start taking money from advertisements. Further, they also plan to provide data to shopping websites as to what kind of products people like. But right now the major focus is acquiring users and making the stay.
CHALLENGES FACED
Like every start-up, it faced a lot of challenges with the majority of them arising from working from Indore as it is not a cyber hub like Banglore. Hiring workforce was a challenge as there were not many experienced professionals in Indore. Manas overcame this problem by hiring freshers and training them the software they worked on. This also helped them to reduce the cost as freshers needed less money to work.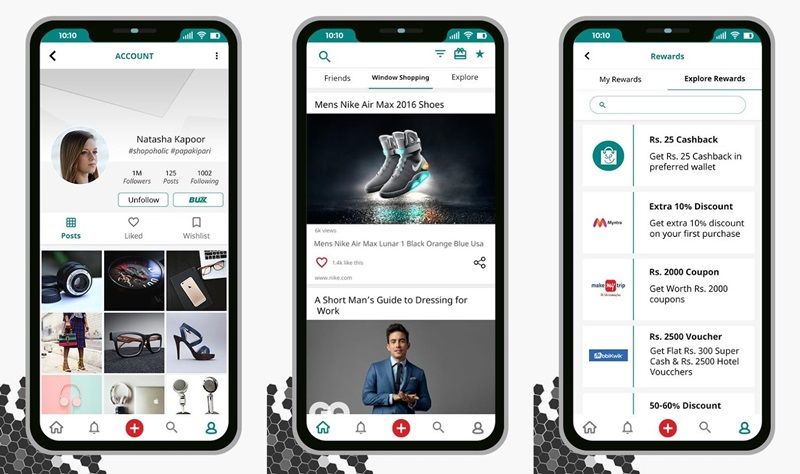 The investment was another problem as very few VCs wanted to invest in a start-up which is not based on making revenue. Since there seemed that there will be no significant outside funding, they decided to fund ShoppingPost themselves. This was done with the help of Codebin. Some part of the profit Codebin makes goes into ShoppingPost. Both even share one office but with different teams.
Infrastructure was yet another problem with a city like Indore. Manas recalls they had to pay 20,000 rupees per month for something as basic as the internet. Erratic electricity also posed a problem. This all led to Codebin and ShoppingPost sharing the same office.
MESSAGE TO BUDDING ENTREPRENEURS
START SMALL, START SLOW, BUILD STRONG
He holds that one should not run after investments and funding. He believes that one should make a name for the company first and then investment will itself come.
---
Ideas are easy, Implementation is Hard, learn from the ones who knows how to start. A Publication by Tealfeed.
--- ---
Related Articles