Integration of Social Media Channels into Customer Social Relationship.
Social media has become one of the hottest and popular platforms these days for integrating business connections with customers.
Social media has become one of the hottest and popular platforms these days for integrating business connections with customers.
For example, Twitter and Facebook allow businesses to track new customers in the market by engaging them with the help of social media conversation.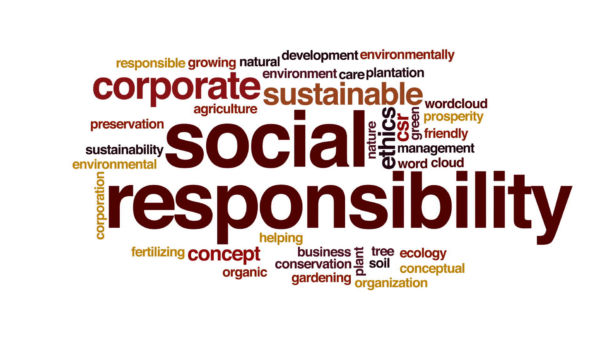 For a positive result, a social media marketer must know how to handle the CRM process and social media effectively.
More than 65% of customers use live chat, social media or texting to contact customer service.

More than 20% of Internet users within the U.S. say social media is that the best platform for customer service of themanymany businesses.

More than 150 million people contact businesses via Instagram Direct each month.
Above are some of the glimpses of social media service stats that show the importance of social media customer service. Businesses mainly use social media to grow their market by:
Boosting brand awareness.

Marketing products or services.

Listening and monitoring to customers.
"Companies over-value followership and under-value participation. Yes, you can go out and buy 1000 followers. But if they all ignore you from that point on, they're worthless."

– IAN LURIE | PRESIDENT OF PORTENT
In fact, creating a brand with an inclusive and helpful community with the utilization of social media is that the goal of any business.
So, what are the most effective social media practices that enhance customer support and services?
Let us list the processes to provide a clear direction on handling customer service through social media for your business.
KNOW WHERE YOUR CUSTOMERS ARE
As all people understand that social media has created a "spot-on" expectation from the customer, you must know where your audiences are hanging out on their free/casual/professional time. Research about your customer, see their timings in each of the platforms and reach them out accordingly.
Each and other social media platform is different and the buying behavior of each customer is different. Hence, handle your audience with care, they'll care regarding your business too.
REPLY TO THEM AS SOON AS POSSIBLE.
You text somebody and you get a reply from them so soon. How amazing this can be, right?
In the same way, if you are handling social media platforms, reply to your customers as soon as possible.
Complaints, reviews, feedback, thankyou messages are some of the ways of the customer to show their connection with your product and service. So never ignore their incoming gestures. Response to complaints and negative reviews/feedbacks wisely with a simple apology and provide a concise solution to a particular problem.
Giveaways and freebies for positive feedbacks and reviews will surely help you to grow your social media customer relationship.
These 3 ways of responses are the most important things to note to execute successful customer service via social media:
A cordial, friendly opening line

The concise direction provided for the next step

The link embedded within the tweet for direct message
DO VISIT: https://www.businessnewsdaily.com/4679-corporate-social...
BUILD CUSTOMER LOYALTY
Unlike other media to grow your business, social media platforms have a huge advantage of connecting with the customers on a personal level. Actually, social media works as a mediator between your business and each one of your customers.
And as all, we know the number of people using social media keeps increasing each day, the opportunity of building a long term relationship with customers – Customerloyalty should be capitalized.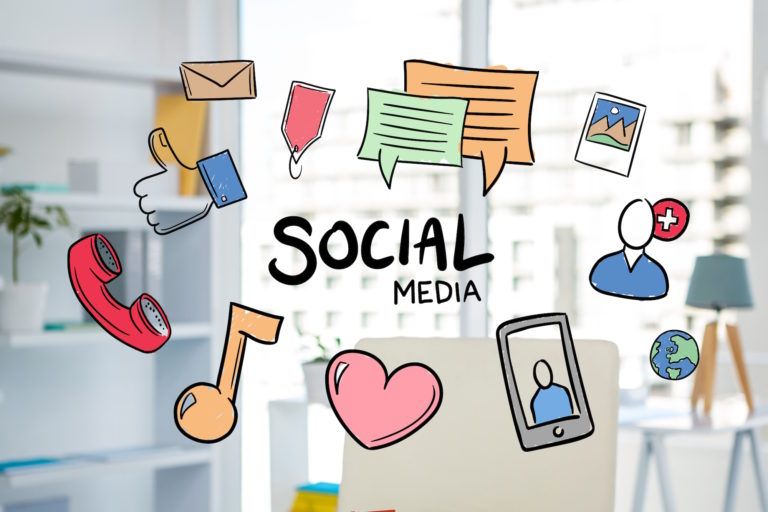 The loyalty doesn't always concise with the likes, comments, or the shares, but also looks at persuading customers to stick around to your brand or business.
All the aspects of business such as marketing, sales, and customer service departments, social media play a vital role in satisfying customers resulting in a higher number of leads and sales. Social media has an upper hand in changing the understanding of brand reach and perception of customer behavior and opinions.
Social media has helped the businesses to act and respond quickly to the customers' upcoming needs. With the help of tracking social interactions with audiences using some of the sophisticated tools, businesses are able to deliver a faster and complete resolution to customer service across the whole business, forming a long term happy relationship with customers.
---
--- ---
Related Articles