Interview tips and mistakes to avoid in online hiring
"There is no such thing as a video call interview - online interviews are same as a face to face interview and you have to treat it with the same respect.
Do you know why even when the hiring is back to normal (according to Naukri(Dot)com) the number of people hired is still low after the pandemic?
One of the main reasons is people don't take online interviews seriously - They forget that it doesn't only define if you get the offer letter or not but also shows how much leverage you have during the salary negotiation.
That's why I say - "There is no such thing as a video call interview - it's a face to face interview and you have to treat it with the same respect.
Also, You only need a 4 step process to prepare for all the Interviews.
Step 1 - Prepare everything in your resume - why you did it and how you did it - Education, certificate, Experience and other things. - "THIS MUST BE YOUR FIRST STEP"
Step 2 - Prepare the basics of what you will say about the common questions about Company, Career, Why looking for a job, why not hire you.
Step 3 - Prepare for Job description - You can find any JD from the top companies in your sector and prepare for technical questions about how your skills relate to JD.
You do this Before you get the Interview call.
Step 4 - Prepare for the Interview for a specific Company - Research, why that company, salary research etc.
With this Job seekers also need to get better in front of the camera because the majority of the people are still not comfortable with this and if you are not comfortable you can't perform to the best of your abilities.
You also want to become more comfortable in front of the camera by recording yourself.
Understand the tone of your voice
See what you do if you forget something
Check what you sound like, pause you take, your fluency, clarity from the video and Practice, Practice and practice.
A few things you want to do before an online interview are
Make sure it isn't too dark but also stay away from overhead lights during the interview if you can. If possible, try to settle down near a window with your face towards the light.
Don't use virtual Backgrounds they are distracting and most of them are unprofessional
Log On Early And Test both audio and video of your system.
In the end - You want to avoid these most common mistakes -
The biggest mistake people make is they don't treat the Video call Interview with the same respect.
Dress up professionally and look your best. Remember, your first impression is the last impression.
Don't look at the screen - Look at the camera.
And now it's time for the ultimate trick to get the get job done - Pick some sticky notes and write essential things or difficult answers - Stick them on your laptop on the side and top.
This is what I always do – be it an interview, Workshop, or Session in colleges.
This is an old photo as an example from a session I conducted on resume writing.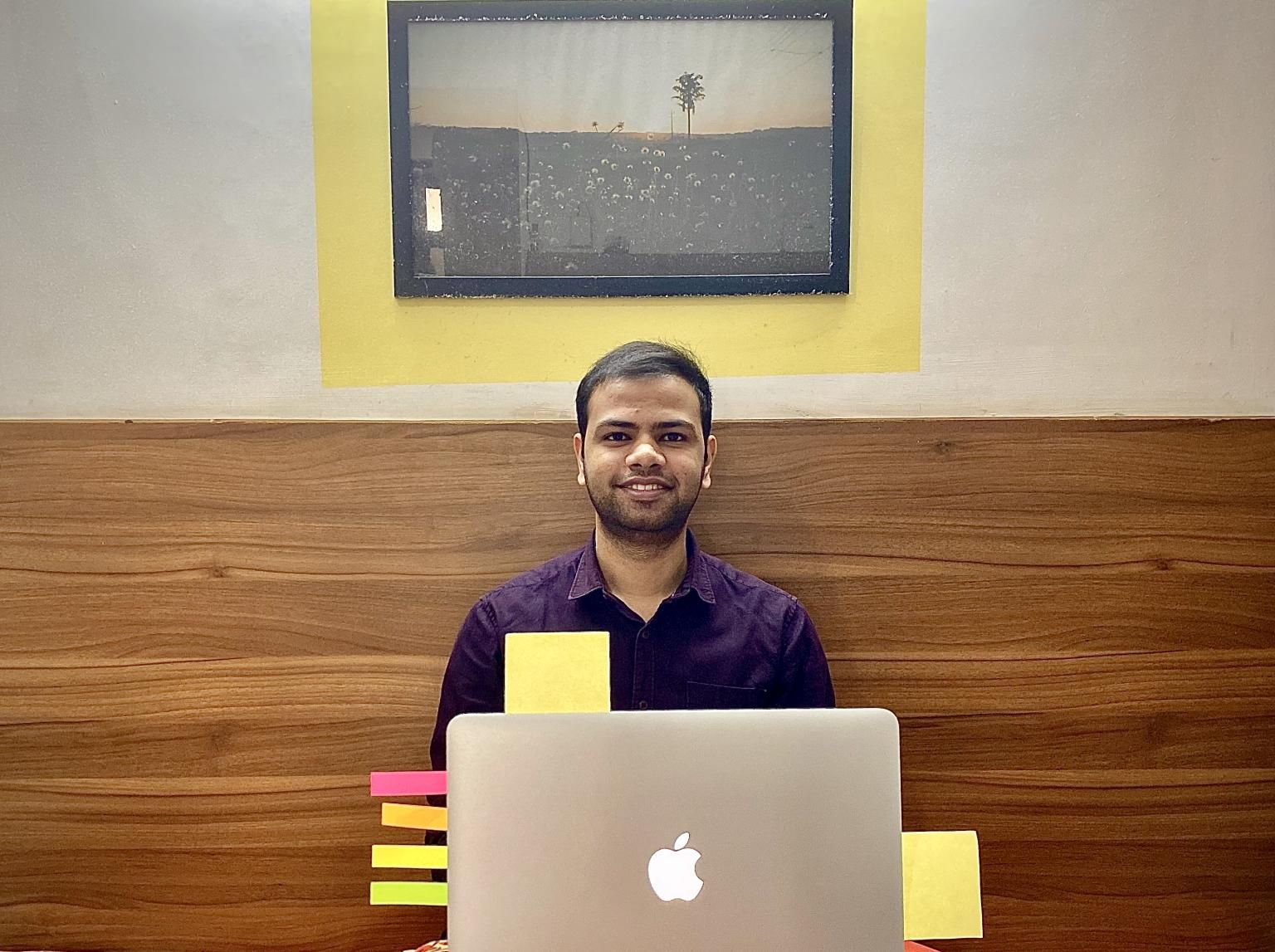 ---
I am Sahaj Bana, A proactive and multi-skilled HR professional, Certified ATS Resume writer, and Interview coach. I have helped people get in BCG, Apple, Amazon, Flipkart, Walmart, Blackrock, Goldman Sachs, KPMG, Deloitte, EY, PwC, GT, and many more. I also helped 10 thousand job seekers in this pandemic.
--- ---
Related Articles